Fencing grows in popularity after Rio Olympics: "It's all about experience, tactics, technique"


MILWAUKEE -- You don't have to be the biggest or the fastest or the strongest to be one of the best in a sport that continues to grow in popularity in the Milwaukee area.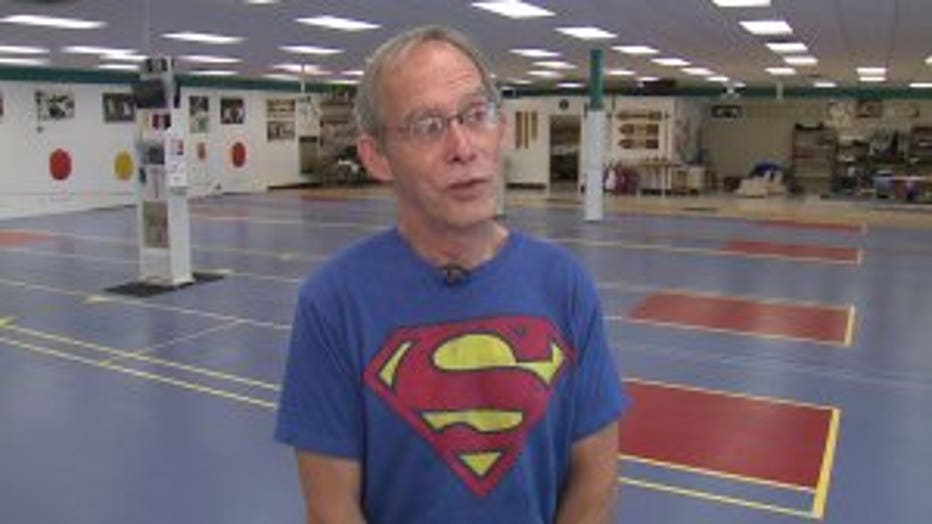 Tucked into a strip mall on Brown Deer Road, the Milwaukee Sport Fencing Academy attracted all manner of youngsters for a week-long camp. That was fine -- because all manner of athletes can succeed in fencing.

"There's no weight class. I'm 5'6" when I'm focused on standing as tall as I can, but there's very few people who can actually straight up beat me -- because it's all about experience and tactics and technique," Joe Biebel said.

The guys and gals who take part in Joe Biebel's class are interested in the sport for different reasons.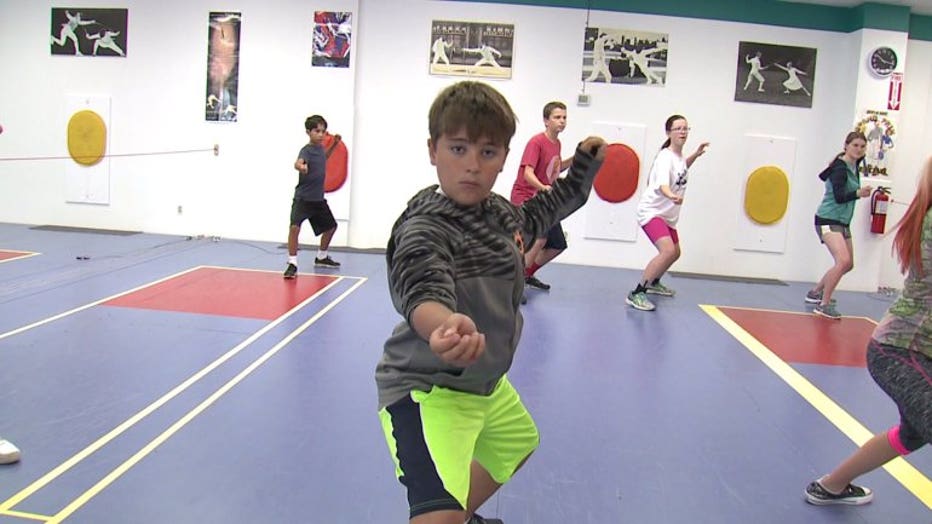 Nine-year-old Heino Omdahl got hooked when he saw fencing in the movie "The Princess Bride."

"I always took the light saber out and started going 'bam' to the knight and then we really got into swords and blade play and now I feel like fencing is really my sport," Omdahl said.

Others decided to take a stab at fencing after watching the Rio Olympics.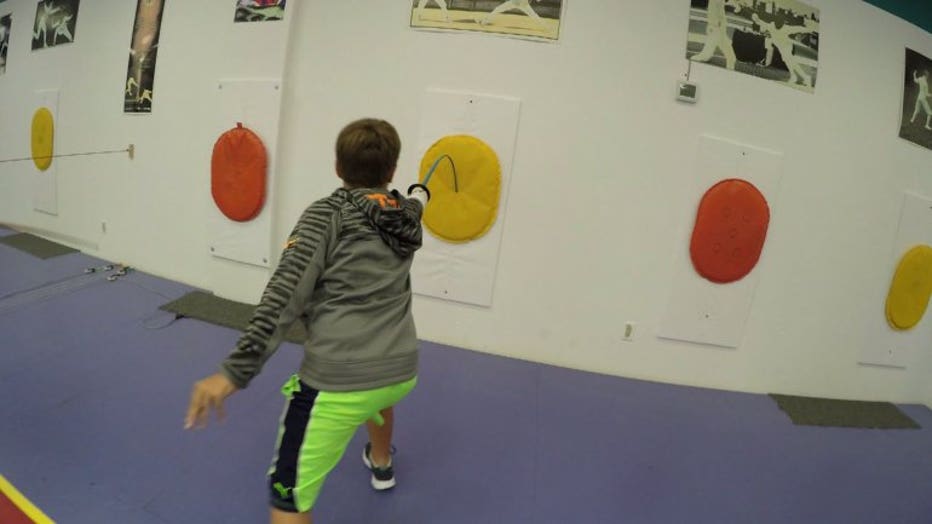 "This group doubled -- and a lot of people have just recently sent me requests to be in the beginner adult classes, so I wish they'd do Olympics every couple of months!" Biebel said.

It was a painful beginning for Biebel -- getting into fencing years ago.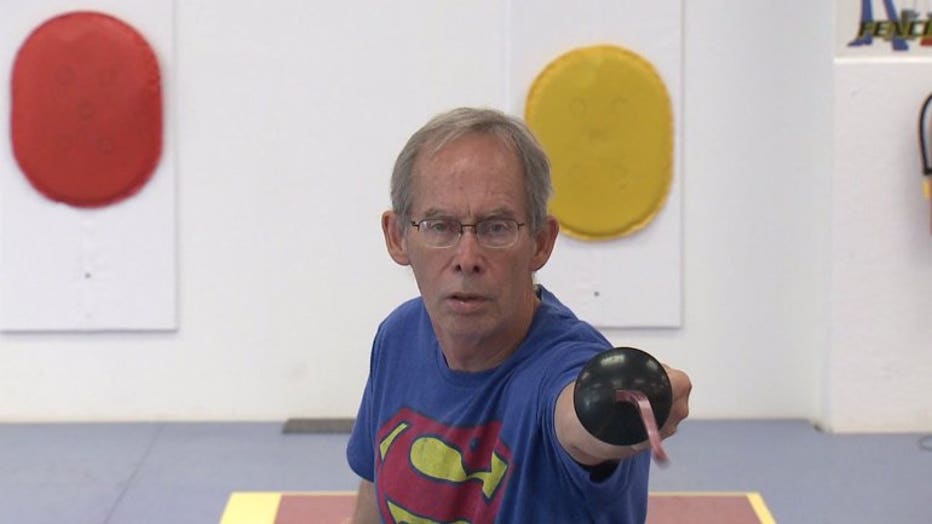 "I got in as a kid because my best friend was fencing at a club in Wauwatosa. The very first time we fenced, he hit his weapon on the driveway, and we didn't really have decent protective gear, and he knocked the tip off and he hit me. It punctured my rib and came out the other side," Biebel said.

Biebel preaches safety, conditioning, aggression -- and above all else, focus in his classes. He said he finds most people pick up the basics of the sport quickly and some of them to progress beyond that rapidly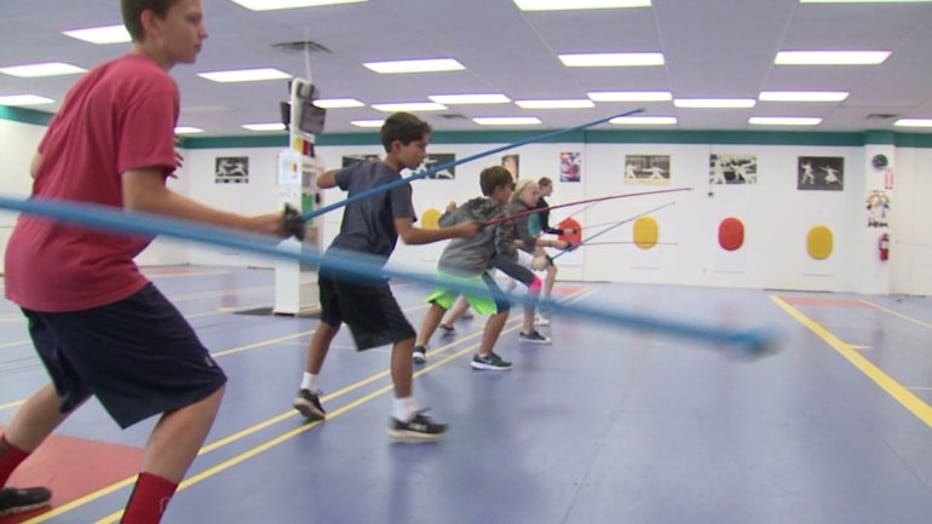 Milwaukee Sport Fencing Academy


Stella Mann is a 10-year-old girl from Whitefish Bay.

"I like that nobody else at my school does it, and they have no clue what it is," Mann said.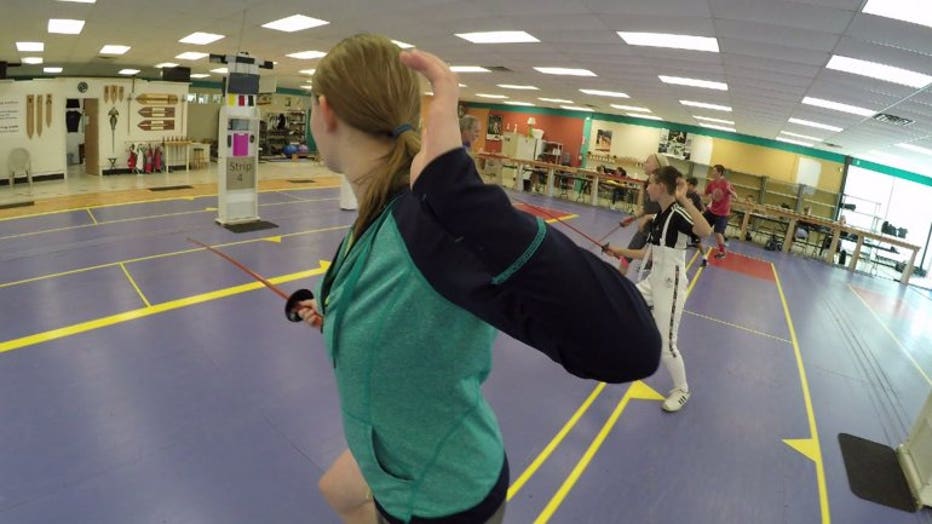 Milwaukee Sport Fencing Academy


Biebel said there are a lot of talented fencers out there -- some who take part in his programs and some who probably don't know a thing about the sport. But no matter their gender or size, they could strike in this growing pursuit.

Fencing is derived from the swordsmanship used in duels back when duels were the ultimate means of resolving disputes.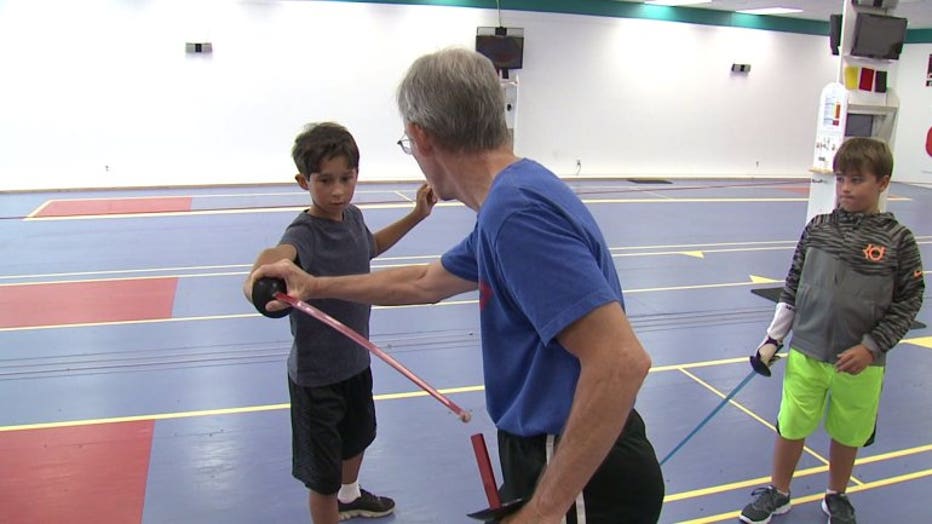 Milwaukee Sport Fencing Academy