Fear the beard! Packers fans can now purchase a "Lucky Beard Guy" bobblehead of Jeremy Wilcox
MILWAUKEE (WITI) -- The National Bobblehead Hall of Fame and Museum announced Monday, January 12th the "Lucky Beard Guy" Jeremy Wilcox bobblehead, which will feature a life-like beard that will hopefully bring some of Jeremy's good luck to fans everywhere!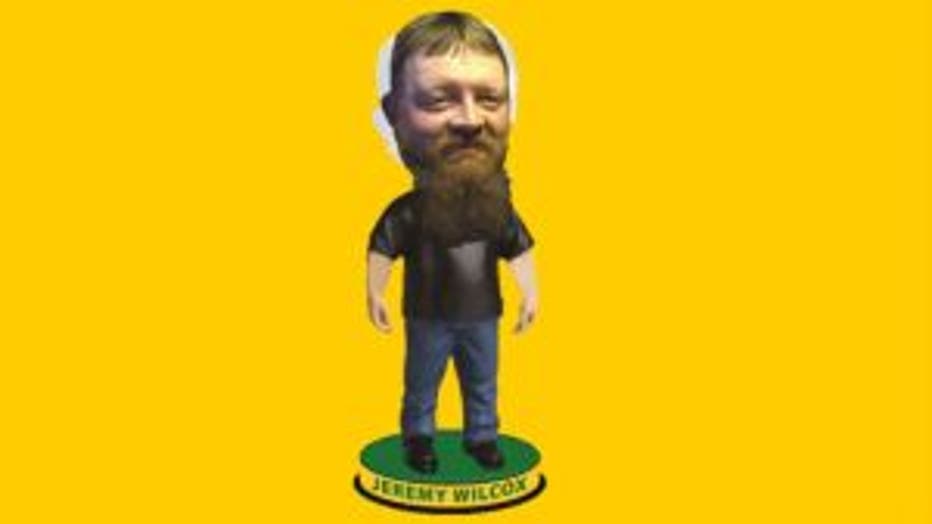 A limited quantity of the individually numbered bobbleheads will be made, with pre-orders beginning immediately at www.LuckyBeardGuy.com.

Wilcox's beard has been credited by many Green Bay Packers fans as being the good luck charm this season.

"We wanted to bring that good luck that has caused the Packers to go undefeated at home this year to fans everywhere. We also hope Jeremy's bobblehead will help raise awareness about the Kickstarter campaign to help build the National Bobblehead Hall of Fame and Museum in Milwaukee. The Kickstarter ends this week, and contributions begin at just $1," National Bobblehead Hall of Fame and Museum Co-Founder and CEO, Phil Sklar said.

"It's just nice to see people smile about something that's fun. I'm glad to have a bobblehead that will bring happiness to others and at the same time help raise money for Children's Hospital of Wisconsin," Wilcox said.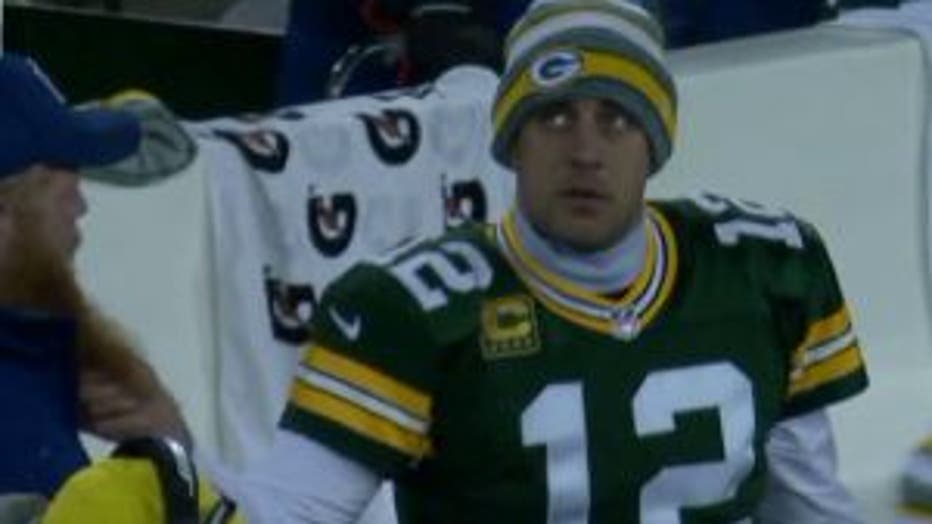 One dollar from the sale of each bobblehead will be donated to the Children's Hospital of Wisconsin.

"We are incredibly grateful that Mr. Wilcox chose Children's Hospital of Wisconsin as his cause. As the largest pediatric hospital system in Wisconsin, caring for kids is what we do best, but we don't do it alone. We rely on the community support of individuals and organizations such as this to provide the very best care for every child who walks through our doors, as well as reaching out in the community, regardless of a family's ability to pay," Meg Brzyski Nelson, President of Children's Hospital of Wisconsin Foundation said.

"Fans everywhere will soon be able to rub Jeremy's beard for good luck. Jeremy has certainly added a fun element to the season, and we're glad to be able to bring that to fans," National Bobblehead Hall of Fame and Museum Co-Founder and President Brad Novak said.

Jeremy's bobbleheads can be purchased at www.LuckyBeardGuy.com beginning immediately using all major credit cards and PayPal or by calling the National Bobblehead Hall of Fame and Museum at 800-414-1482.

The bobbleheads cost $15 online plus shipping.

Fans can also choose to pick the bobbleheads up at any of the three Milwaukee area Legends of the Field stores when the bobbleheads arrive for no additional cost. The bobbleheads are expected to arrive in April.

If bobbleheads remain after the online presale, they will be sold at the Legends of the Field stores and other outlets throughout the state. More information about the retail locations will be available on the website.

"We encourage fans to purchase early since this will be a limited edition," Sklar said.

Related stories: