"Fans through and through:" Brothers backing the Bucks for decades look forward to the future
MILWAUKEE -- They've been Milwaukee Bucks fans pretty much since birth, and when the new arena opens, they expect to be cheering the team into the future also.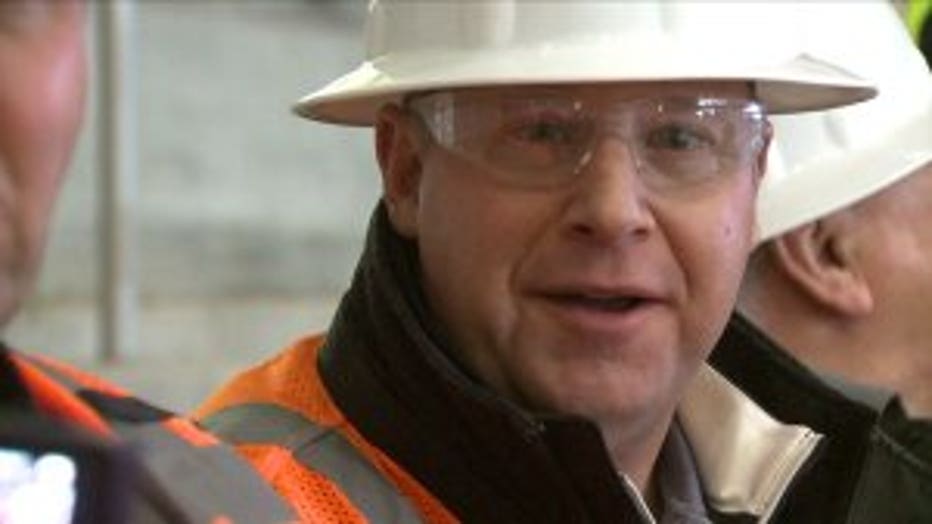 "My family has been season ticket holders since the beginning and I'm 49. I've been going to games basically since I could sit on my parents' lap," said Robert Dorf, season ticket holder.

As far back as Robert and Jon Dorf can remember, Bucks basketball has been a big part of their lives.

"We are Bucks' fans through and through. We have been here through the good, probably what, the 80s, with the great teams for us -- and then and all the way through the lean years and now hopefully back on the rise," Jon Dorf said.

Their family's connection with the club started with their dad, Stan Dorf, and traces back to its beginnings. That decades-long relationship is paying off as Jon and Robert got to go inside the new arena. They were excited about what they saw. They were among the first to sit in seats just recently installed at the arena.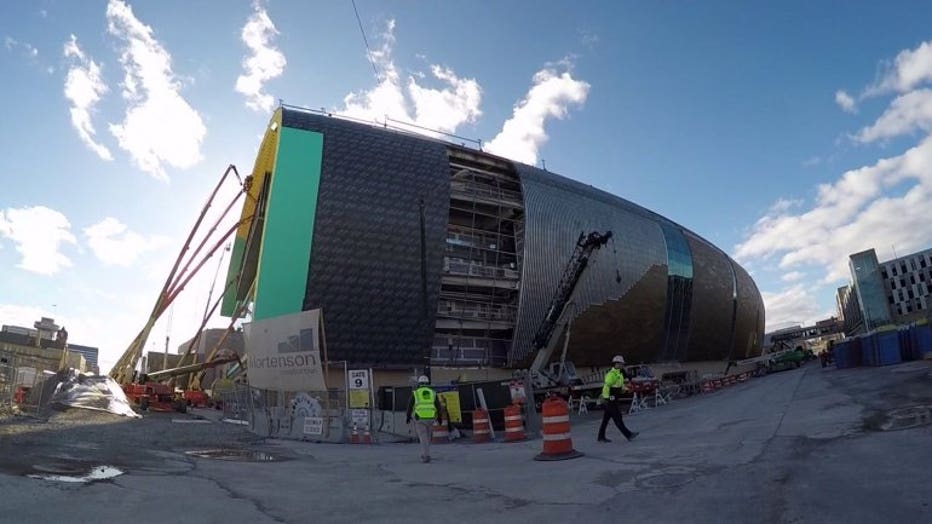 "The view is, from what I can tell, very close view. You feel like you are almost on top of the floor," said Robert Dorf.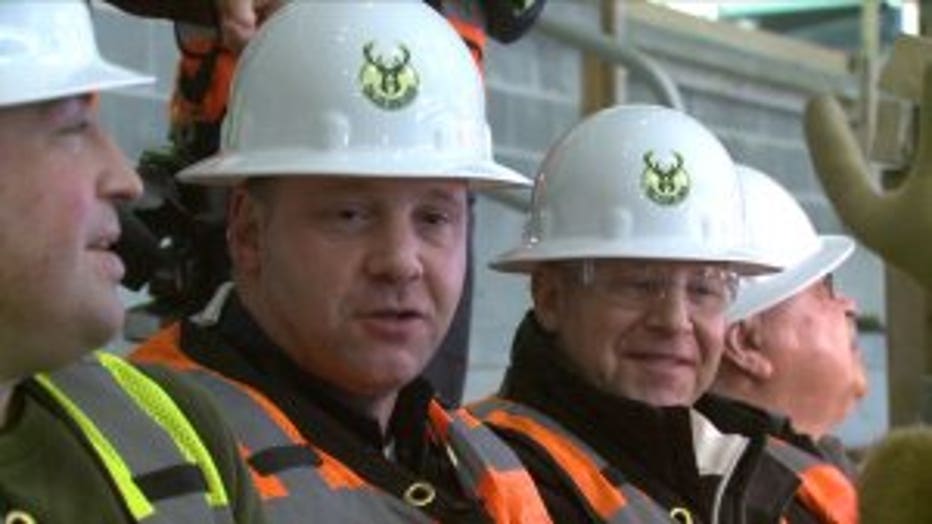 "It kind of has a nice feel to it, just like the Mecca did. It's nice and small, cozy, but there is a lot more leg room in here than there is over at the Bradley Center," said Jon Dorf.

The anticipation for the new arena continues to grow, but there are countless memories that began at the Mecca and are continuing in the BMO Harris Bradley Center.

"I've been very spoiled. We sit just off of mid-court and about eight rows up, so that's where I feel really comfortable," said Robert Dorf.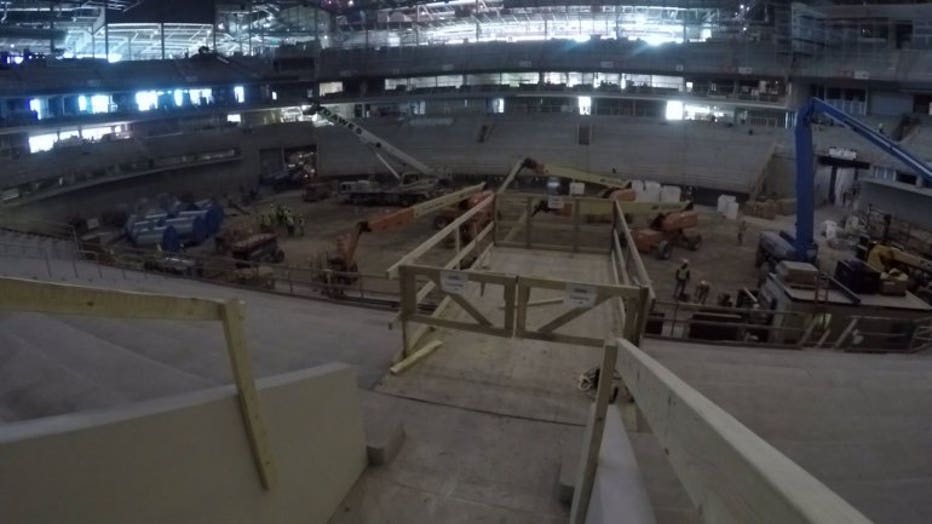 "Typically where our seats are, eight rows off the floor by the visitors, people come in and they are always sitting behind us. We've had anyone from, like I said, Michael Jordan, Vlade (Divac) was just there, I remember when Tim Hardaway, Chris Mullins, and they were sitting behind us we had an amazing experience. Pat Riley. Just an amazing experience with our seats," Jon Dorf said.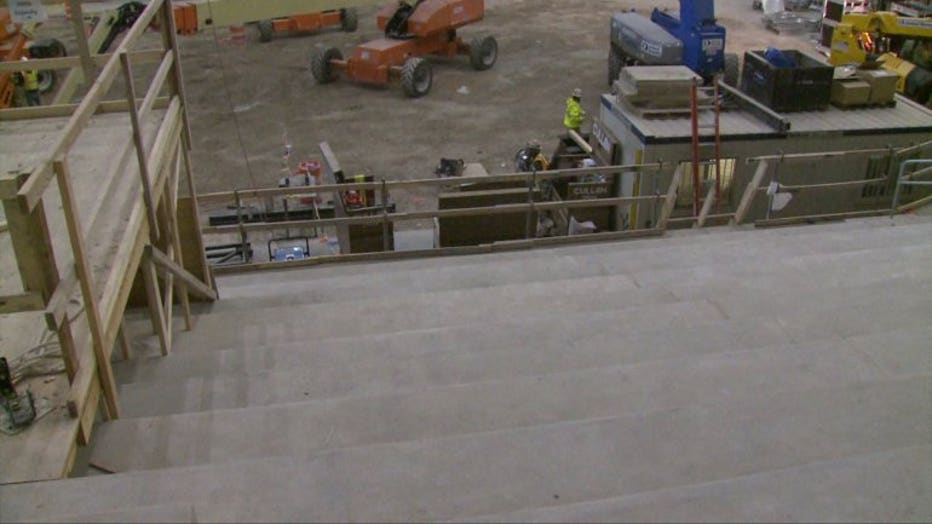 The closeness they've felt with the Bucks' teams and opponents over the years is only surpassed by the way the experiences have brought the family together.

"We talk about it every single year because obviously there have been good years, bad years and we are Bucks fans. We've been here since the inception and basketball has been part of our lives, I'm 47 so...been 47 of mine pretty much coming to games sitting on my parents' lap and it's been amazing," said Jon Dorf.

A half-century of Bucks basketball has been filled with great memories for the Dorfs and they can't wait for the new ones that will follow.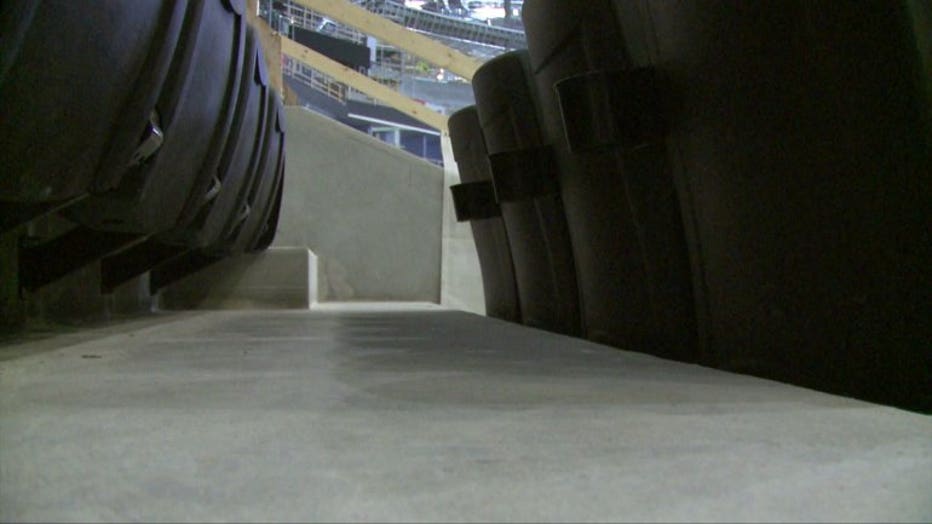 "I've seen games at the Mecca and I've seen games at the Bradley Center. I enjoy the experience and I have always enjoyed it and I'm looking forward to the future," said Robert Dorf.

"In the past years, we always come to see the other teams. Obviously when the Lakers had Kobe, that was incredible to see. Back in the day when Michael Jordan was here in Chicago. Now it's obviously, you want to see the Warriors, so Steph Curry, Kevin Durant, but now we come out to see our very own, potential MVP candidate Giannis (Antetokounmpo)," Jon Dorf said.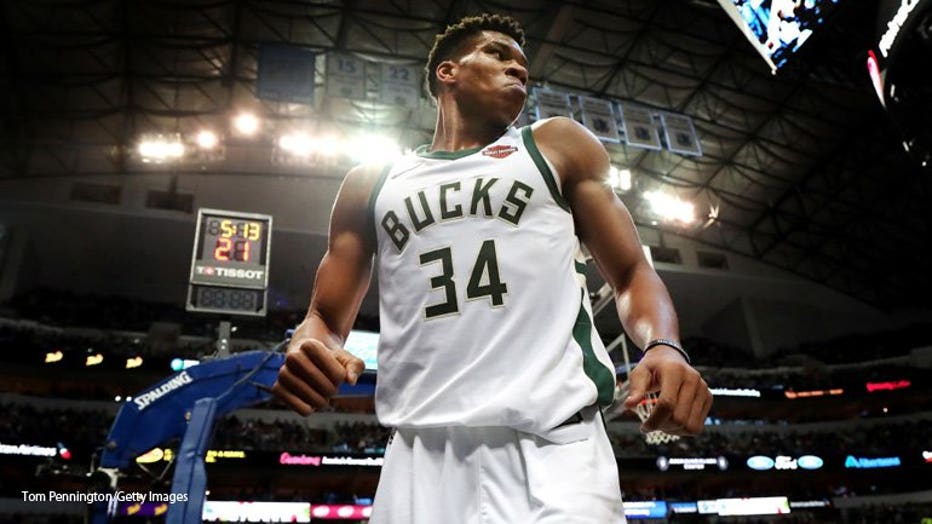 DALLAS, TX - NOVEMBER 18: Giannis Antetokounmpo #34 of the Milwaukee Bucks reacts against the Dallas Mavericks in the second half at American Airlines Center on November 18, 2017 in Dallas, Texas. NOTE TO USER: User expressly acknowledges and agrees