Fans chant 'MVP' when he's at bat, now Christian Yelich opens up about the Brewers
MILWAUKEE -- Every time he steps up to the plate at Miller Park (and some other baseball stadiums), you can hear fans of the Milwaukee Brewers chanting, "MVP, MVP, MVP!" Now, outfielder Christian Yelich is sharing his personal thoughts on this season, his teammates and Milwaukee fans.

Yelich is the author of a post on The Players' Tribune that was put online on Wednesday, Sept. 26. Yelich talks about his fellow outfielder, Lorenzo Cain -- and his impact on the team's outlook and energy, sayging "It rubs off on everyone who plays with him."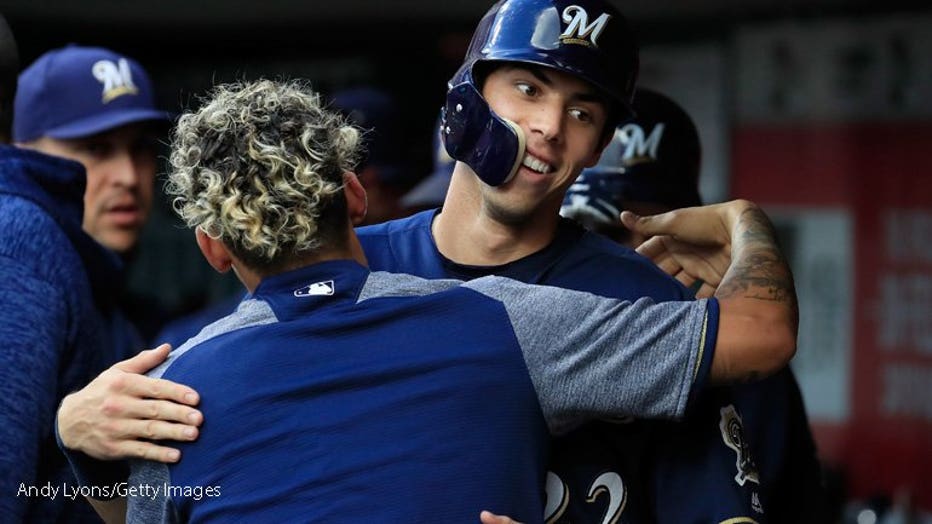 CINCINNATI, OH - AUGUST 29: Christian Yelich #22 of the Milwaukee Brewers is congratulated by a teammate after scoring in the first inning against the Cincinnati Reds at Great American Ball Park on August 29, 2018 in Cincinnati, Ohio. (Photo by Andy


Yelich shared his first impressions of the Brewers, the city and fans -- when he was signed by the team back in January. In particular, he mentioned the flight from southern California to Milwaukee -- on a plane with Mark Attanasio, Ryan Braun, Robin Yount and Bob Uecker. He wrote, "Everyone made me feel so welcomed. I just remember sitting there on that plane with all those guys thinking about how much this organization really does seem like one big family."

CLICK HERE to read the rest of Yelich's post.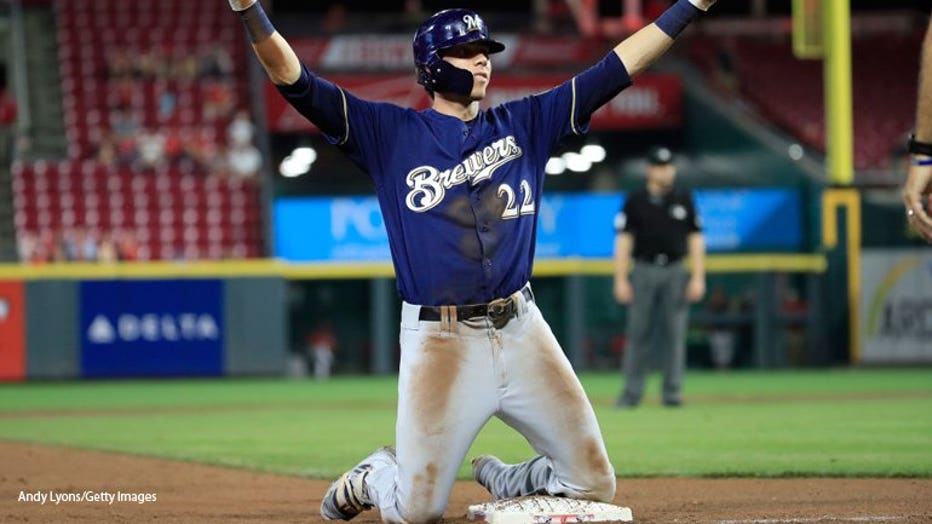 CINCINNATI, OH - AUGUST 29: Christian Yelich #22 of the Milwaukee Brewers celebrates after hitting a tripple in the 7th inning against the Cincinnati Reds at Great American Ball Park on August 29, 2018 in Cincinnati, Ohio. (Photo by Andy Lyons/Getty