Fans arrive in Titletown early for the pre-Seahawks 'Packers Everywhere Playoff Pep Rally'


GREEN BAY -- Less than 24 hours before the Green Bay Packers would face off against the Seattle Seahawks in a playoff matchup at Lambeau Field, fans packed "The Turn" on Lombardi Avenue in Titletown. There, a free "Packers Everywhere Playoff Pep Rally" was held on Saturday evening, Jan. 11. It was an opportunity for families, friends, and even strangers to come together and bond over their love of the team.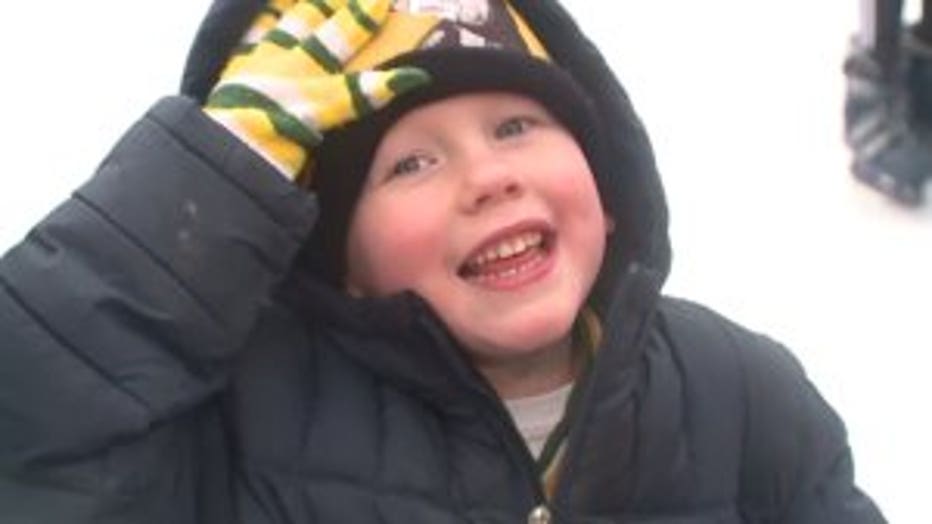 "This is the best day ever," said Vincent Jacobe. "I wish I could be here every day!"

A winter storm didn't stop fans from showing up to take part in the pre-game day excitement, with pre-rally activities and Packers prizes beginning around 4 p.m., and the rally kicking off at 6 p.m.

"It's a whole community," said Amanda Jacobe. "It's not just a team you're rooting for. It's an entire town."

Packers President/CEO Mark Murphy greeted fans, along with Packers alumni James Jones and Al Harris -- sharing their thoughts on the Packers/Seahawks matchup.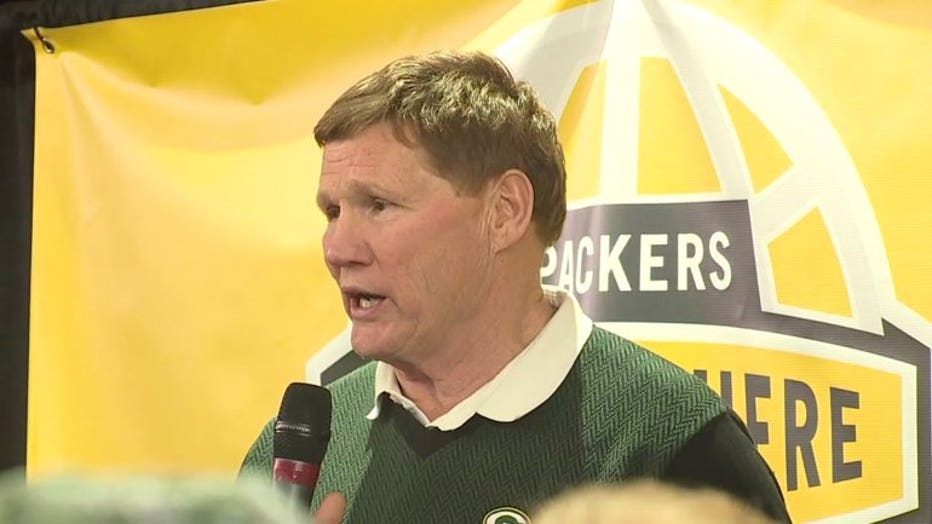 Packers President/CEO Mark Murphy


"It's just great to be back in the playoffs," said Murphy. "We have the best fans in the league."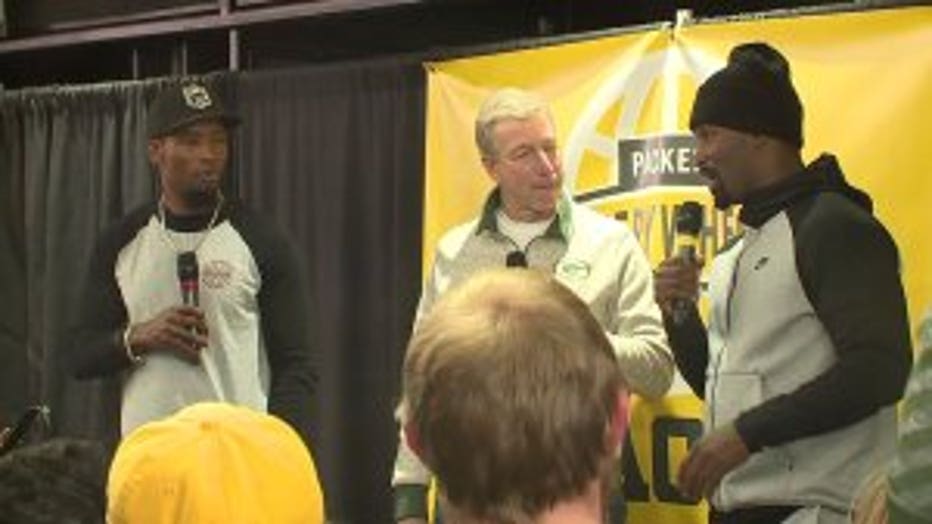 "Lot of fun!" said Al Harris. "Lots of fans. Win, lose, or draw, rain, sleet, or snow, they're going to show up."

"Football out here, and the fans out here, it's just different," said James Jones. "It's special. I mean, it's a family."

All the way from California, Adam Hector said he'd been dreaming of this for quite a while.

"Honestly, it's everything I kind of ever hoped it would be," said Hector of his first Green Bay experience. "First-ever game. My uncle gave me my first cheesehead in third grade and I've been wanting to come ever since then."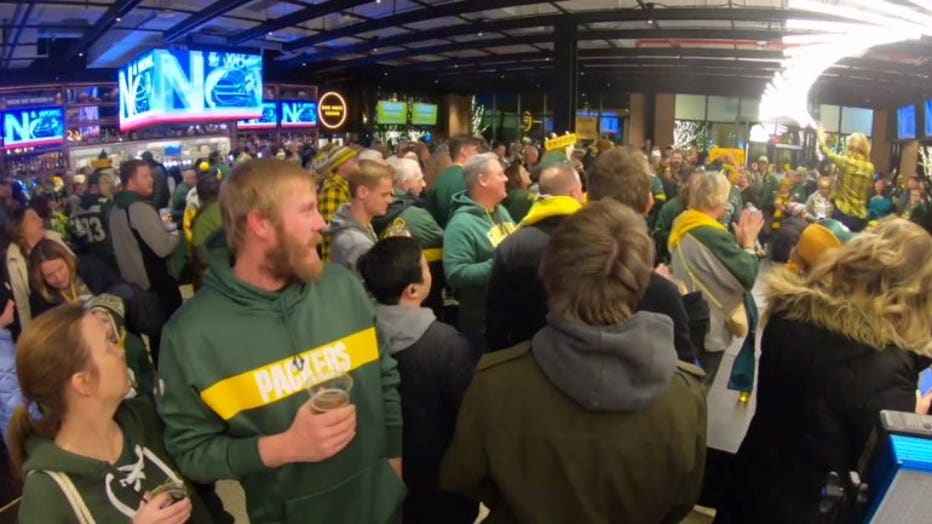 Andra Parry, who traveled from Omaha, Nebraska was among those who didn't let Mother Nature get in her way.

"Drove through an ice storm -- 10 and a half hours," said Parry. "Normally an eight-hour drive, but we made it safe and sound."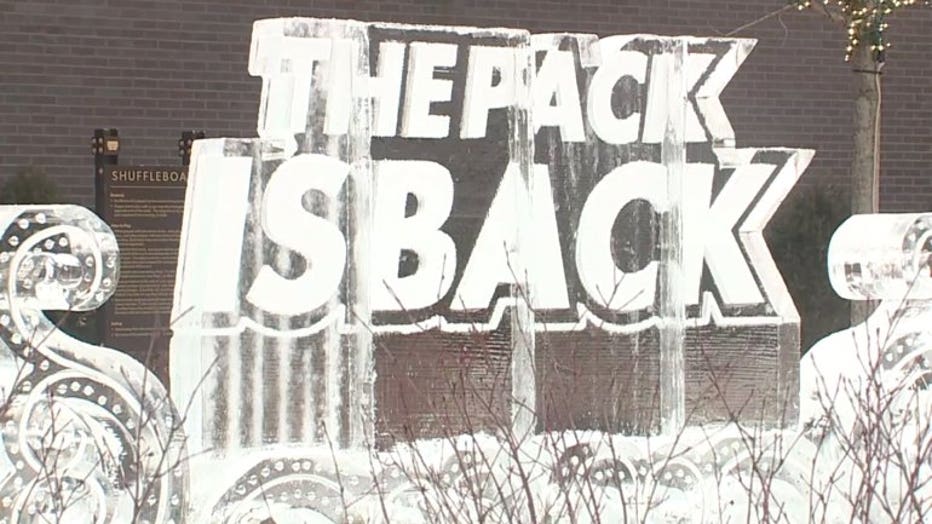 Fans had the opportunity to win autographed Packers items such as an Aaron Jones signed-football, Davante Adams signed-jersey, and other prizes.