Family members, friends surprise J.P. Tokoto in Menomonee Falls, welcome him home from NBA Draft
MENOMONEE FALLS -- J.P. Tokoto was a star basketball player at Menomonee Falls High School. Last week, the 22-year-old was drafted at #58 by the Philadelphia 76ers in the 2015 NBA Draft. Folks gathered at Menomonee Falls High School for a big surprise and 'welcome home from the draft' celebration for Tokoto.

Tokoto played for three seasons at the University of North Carolina before he was drafted.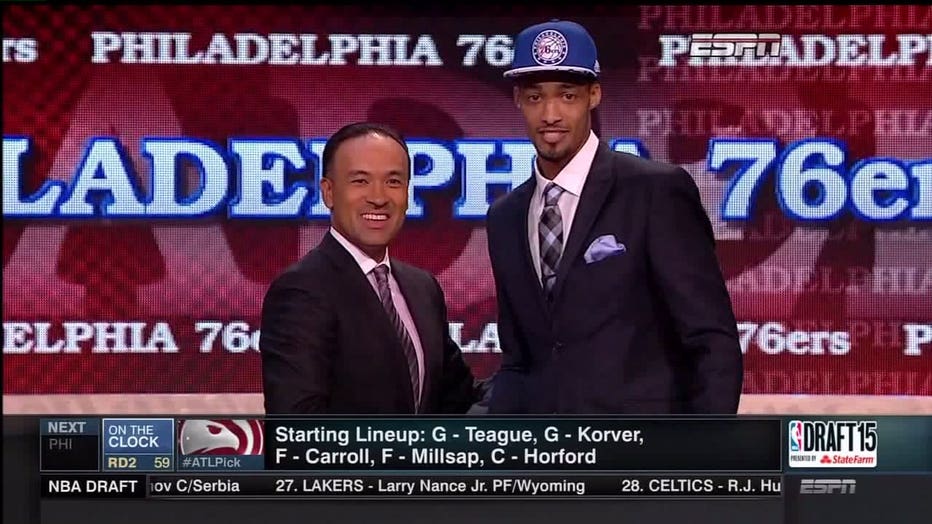 "This is a surprise for J.P. All the family is coming out and we're gonna line up. He doesn't know anything is happening -- so yeah -- a nice welcome home for him," Tosha Womack said.

As family members and friends gathered, the prevailing theme was J.P. Tokoto the young man, because for all his accomplishments on the court, the game alone doesn't define him.




"I'm thrilled because I know J.P. is a man of great character and that's one thing that we celebrate first with him because it's his character that will take him the furthest," Womack said.

"I've been watching him grow up from when he was a little guy and I always felt somewhere along the line that he was going to do something great," James Walter Brown, Tokoto's uncle said.




J.P. Tokoto was named after his grandfather, Jean Pierre Tokoto, who played professional soccer overseas and in the United States. He was among the family members with his grandson at the NBA Draft in Brooklyn, New York.

"His name came in -- I gave him a hug and I squeezed him so hard and I said to him how proud I was because now, you the man. You have to take the torch and it's gonna be you from now on," Jean Pierre Tokoto said.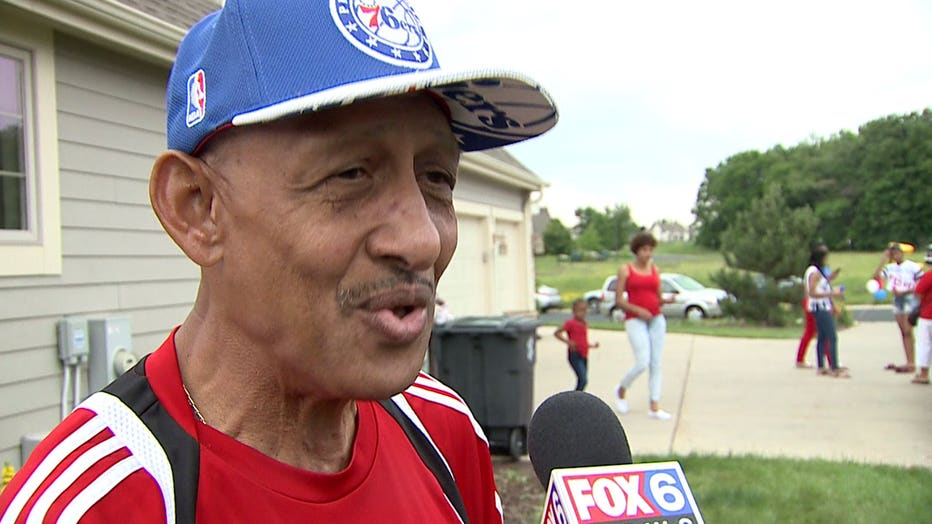 When Tokoto arrived home from out of town with his parents, the family surprise was complete.

It all started for Tokoto in Menomonee Falls. Growing up, he honed his many gifts on the basketball court, and it has all paid off for the Philadelphia 76ers rookie to be.

"It was surreal for me just because I watched over the years on TV and saw guys I know that have been through the draft and the feeling -- I still feel amazing. I haven't been able to put on a 76ers jersey yet, but it's a blessing to even be put in this type of situation," Tokoto said.

"I grew up 20 minutes from Philly, so those were my old stomping grounds in high school with girlfriends, so to see him going back close to what I considered home is amazing," Laurence Trimble, Tokoto's mom said.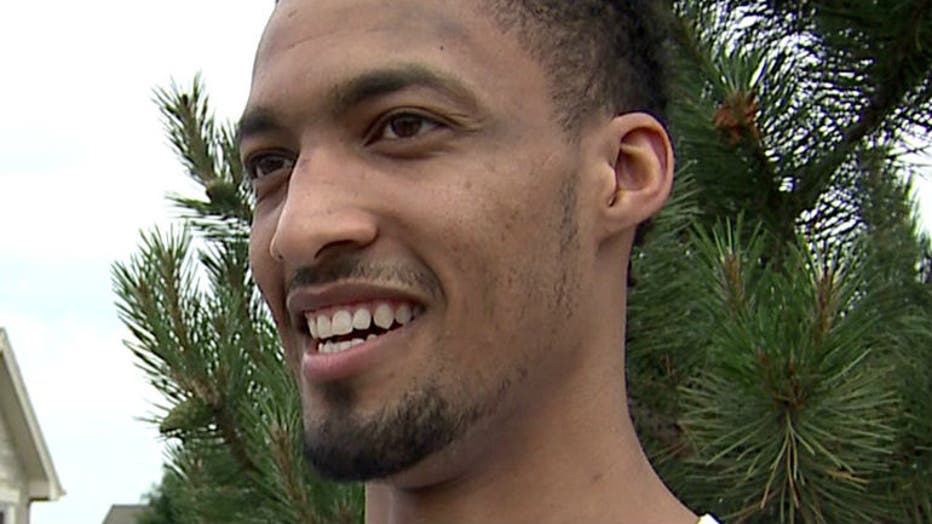 "When you see your child achieve one of their dreams, it's a warm feeling. We've had such great support in our Menomonee Falls community, within our state, North Carolina -- it's something. You just sit back -- I'm still in awe," Trevor Trimble, Tokoto's dad said.

Tokoto's athletic ability could make him a good fit in Philly because the 76ers are a young and rebuilding team.

But Tokoto's biggest assist will come from the people who have provided him with love, guidance and discipline on his journey into the NBA.

"It's my family -- my family support, and them always keeping me grounded and not letting anything get to my head or get a big head about anything. That's not gonna change. It's still the same journey for me -- it's just a little different now that we're on the professional level," Tokoto said.