Escalators and stairs, precast and zinc panels being installed on new Bucks arena


MILWAUKEE -- The Milwaukee Bucks organization -- along with Mortenson Construction -- have been giving regular updates on the new downtown arena so fans and taxpayers can follow along with the more than $500 million project. The latest tour happened Thursday, October 5th, showing that the centerpiece of the arena has taken shape.

"You can see we've got one of the last big cranes in," said Milwaukee Bucks President Peter Feigin.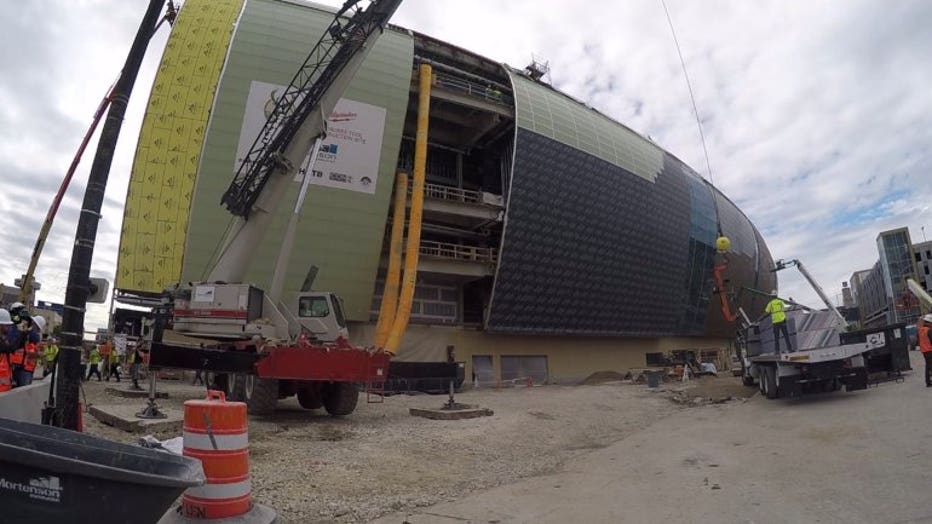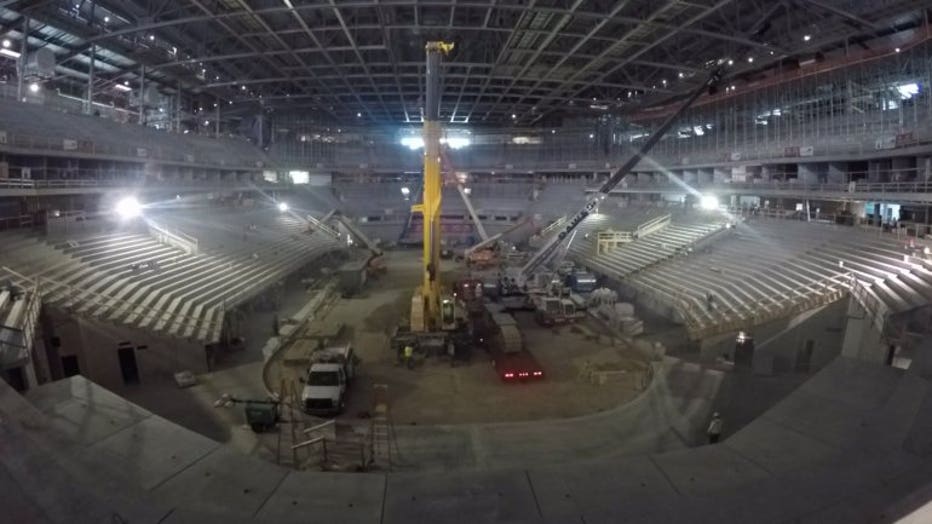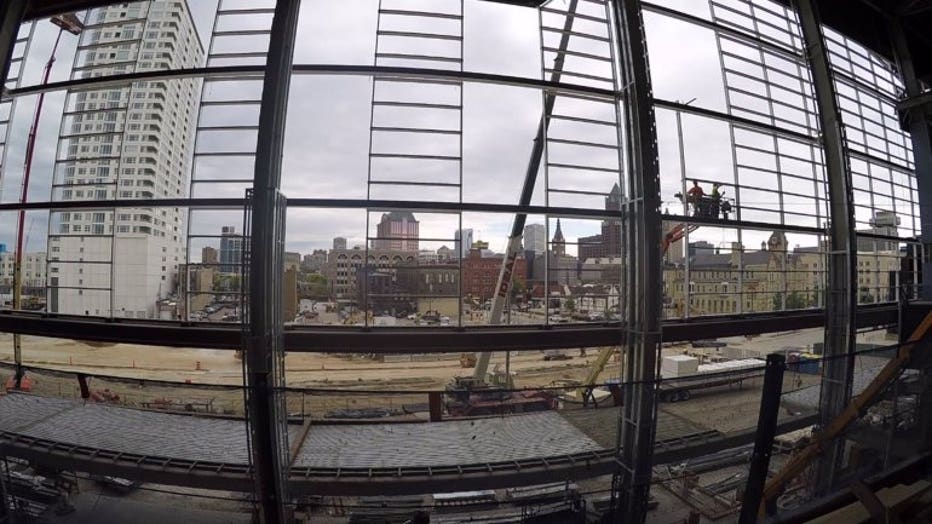 Feigin led a tour of journalists on Thursday, as the project nears yet another benchmark.

"This has really gone beyond vision. You're standing in a structure that's literally almost enclosed," Feigin said.

By Thanksgiving, the entire structure is expected to be water-tight.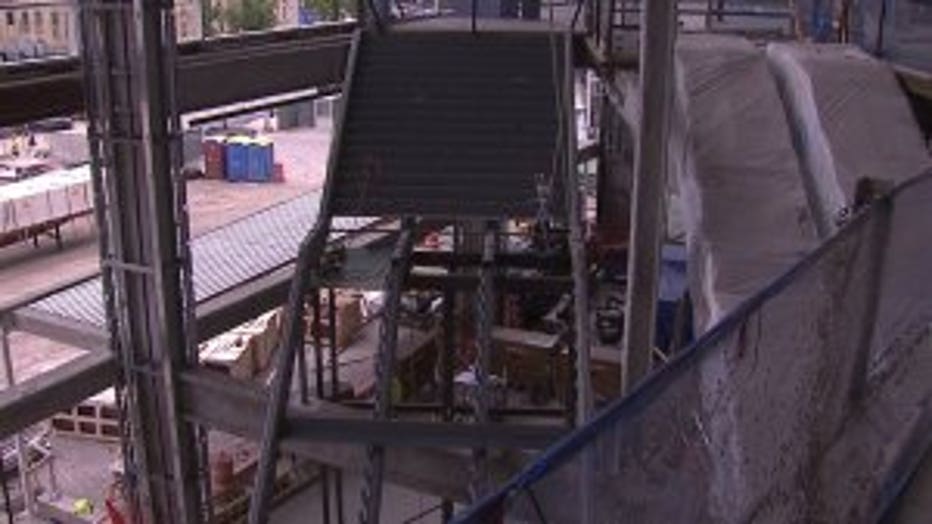 "By Thanksgiving, by the end of November and there will still be some finished panel work," said Tess Massaroni, enclosure team superintendent.

For the moment, contractors on the mezzanine level are working in open air. One of the stops on the tour included the installation of escalators.

"We're actually pretty much done with awarding all the contracts for the arena," said Milwaukee Bucks Senior Vice President Alex Lasry.

Lasry joined Feigin Thursday morning, while progress was being made on the arena's ice rink.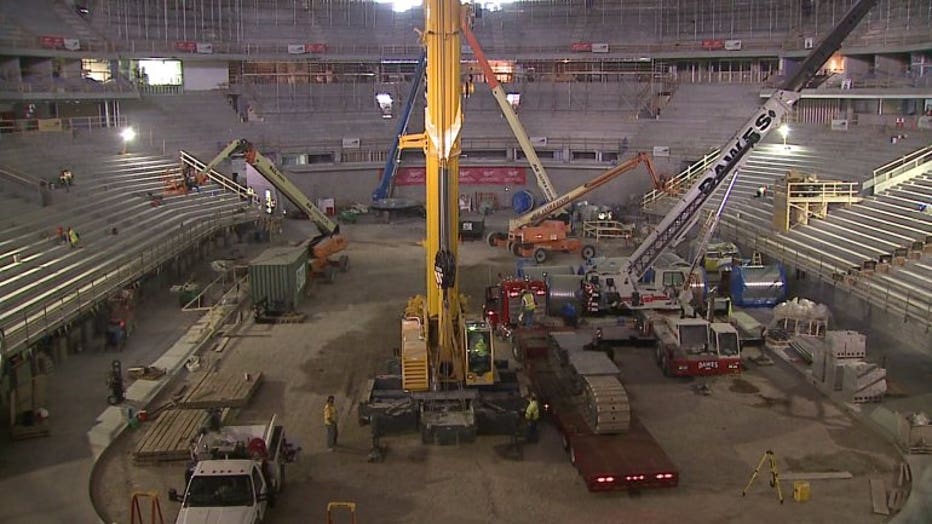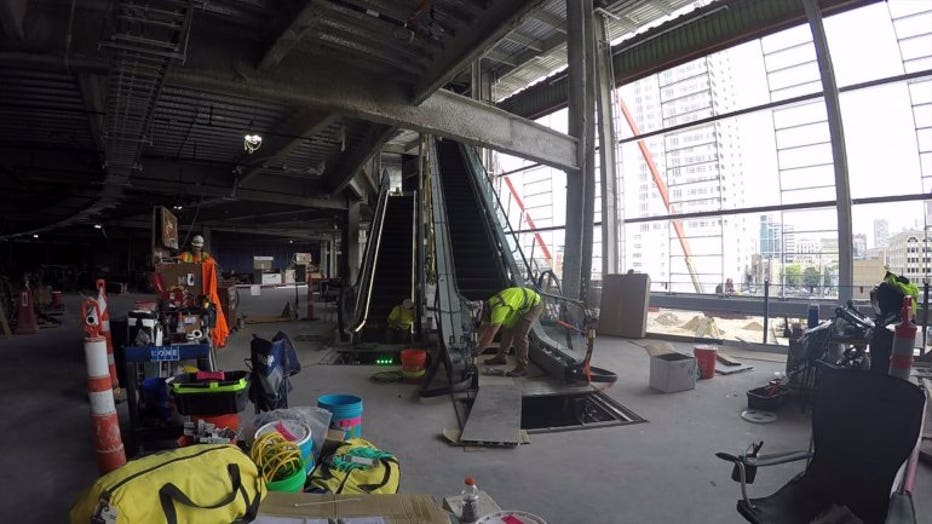 "And we had delusional expectations of how cool this was going to be," Feigin said.

The one thing anyone can follow, regardless of access, is the construction of the zinc outer shell.

"This is the point of differentiation that really separates this building from any in the world," said Feigin.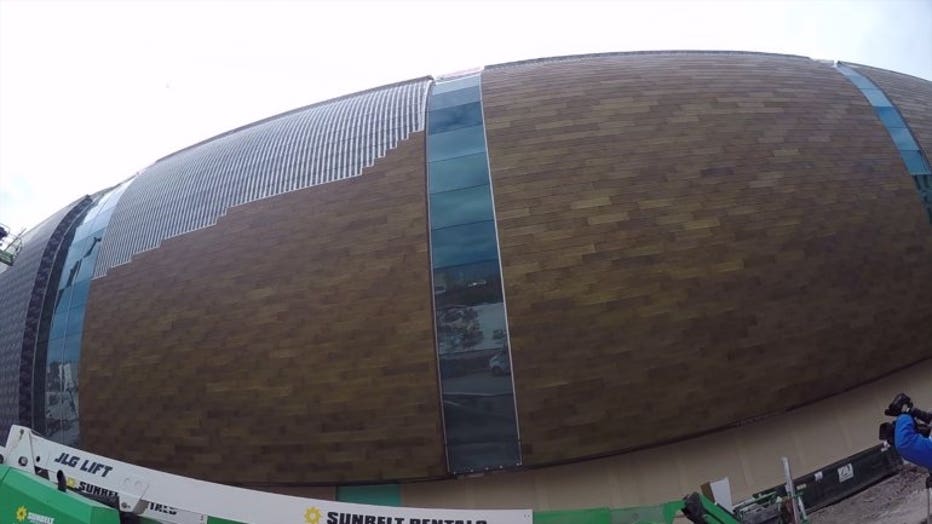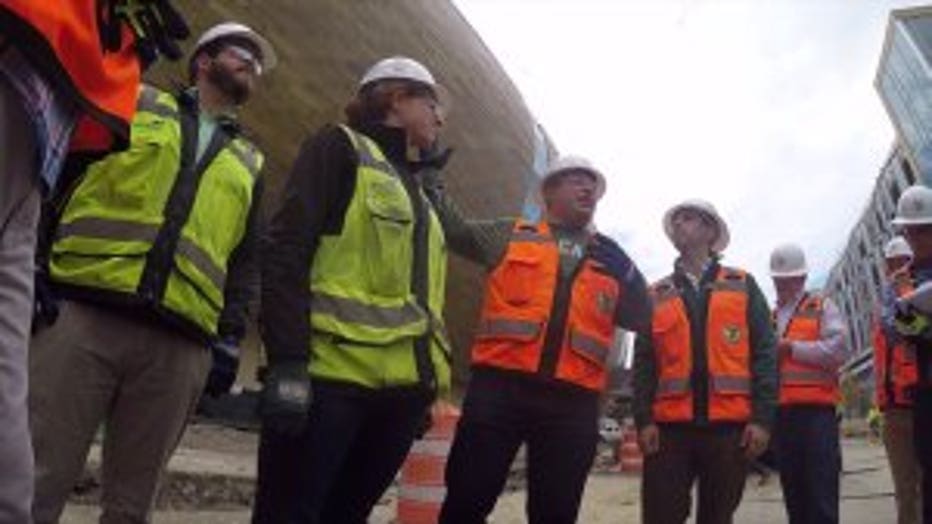 A crew of nearly 700 workers continues to make progress on the facility.

A combination of state, county and city funding is covering half the construction costs. Because of the financing structure, however, the public is estimated to pay about $400 million after interest. The team is responsible for any cost overruns and future upgrades.

The new arena will seat up to 18,000 people and is expected to open next fall.