Devin Harris and Jim Leonhard answer the call to the hall; both inducted to UW Athletic Hall of Fame
MILWAUKEE -- One grew up in the city and played basketball, and the other a football player from a small town in Wisconsin. Now, both former Wisconsin Badgers have something in common that will last a lifetime.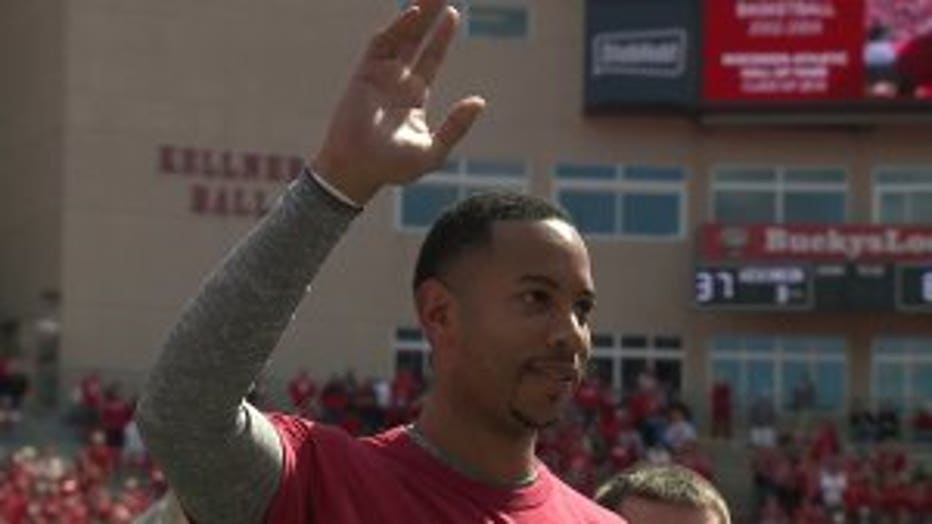 From his days at Wauwatosa East High School, where he became Wisconsin's "Mr. Basketball" in 2001, all the way to the NBA as a first-round draft choice, the 5th overall pick in 2004, Devin Harris has had a wonderful career.

But the now 32-year-old Harris, a member of the Dallas Mavericks, may wind up being best remembered for his days with the Wisconsin Badgers. Harris was a key cog in the two Big 10 Conference Championship teams, a conference player of the year -- and a second team all American.

Friday, September 11th Devin Harris was honored as part of UW's Athletics Hall of Fame Class of 2015.

"I mean, it's fantastic, I mean to be recognized for some of the things that I've done in the past, this means that I did it gracefully and people saw it as something that should be celebrated," said Harris.

Harris did some celebrating with his family after he received "the call from the Hall."

"I was really excited. I thought it was going to be a totally different kind of call. It was exciting, sort of a surprise, and obviously it was something I've been looking forward to," said Harris.

And seeing all the names on the wall, with his next to it...

"It's sort of overwhelming. Seeing people and the accomplishments that they've had, it's not something that I set out to do, but definitely excited about it. Everybody has great accomplishments and we all did it the right way. Like I said, it's just an honor to be here," said Harris.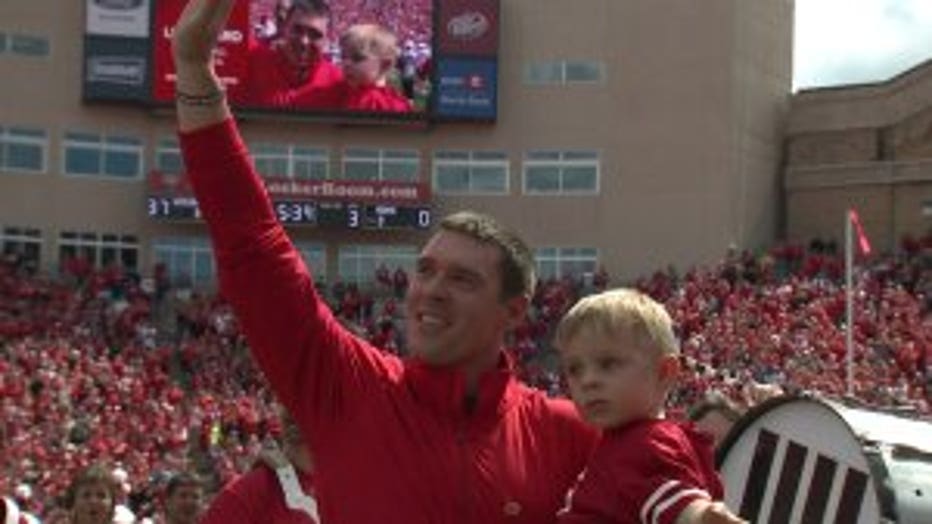 Former Badgers football standout, Jim Leonhard, was also selected to the UW's Athletics Hall of Fame Class of 2015. Leonhard was a walk-on from Tiny Tony, Wisconsin.

Leonhard put his small hometown on the map with big exploits on the gridiron. He's tied for the Badgers career lead in interceptions, an undrafted free agent, a 5'8" defensive back and kick returner, Leonhard went on to play ten seasons in the NFL.

A familiar name called Leonhard to share the big news.

"It was kind of crazy. I heard from Coach Alvarez and never thought about it, it was never on my mind. It just kind of took you back a little bit. Bringing back all those old memories, there's a lot of people that were a part of it," Leonhard said.

Like Harris, Leonhard has received a number of honors in his career. Being a UW Hall of Famer ranks right up there.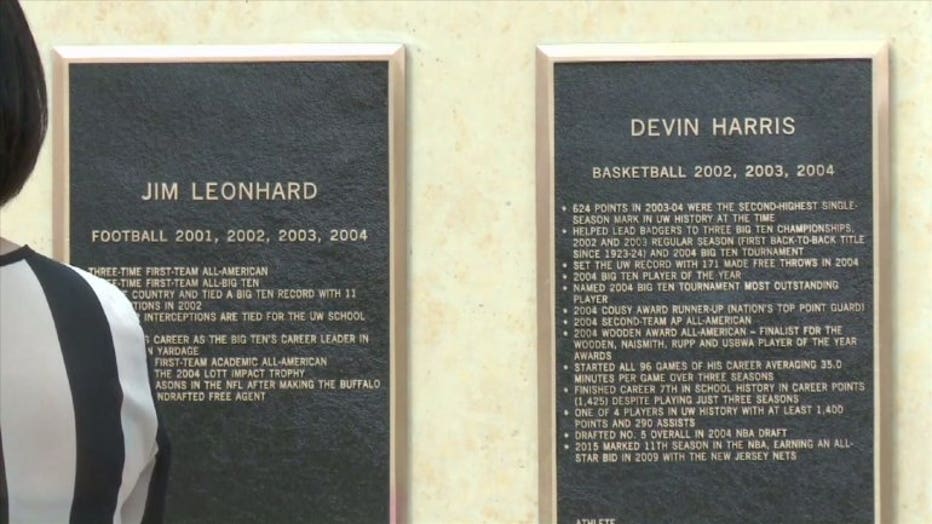 "This university means so much for me and my family. It's just really cool and something I'll be very proud ot say for the rest of my life. To be recognized as a Hall of Famer, they can never take that away from you," said Leonhard.

Nor can anyone take away the athletic accomplishments of Jim Leonhard and Devin Harris -- and what they mean to Wisconsin and their many Badger fans.