Cubs fan says flag confiscated at Miller Park; policy lays out maximum size


MILWAUKEE -- As the Milwaukee Brewers battle the Chicago Cubs for the division in Chicago, playing the second in a three-game series Tuesday night, Sept. 11, there was bad blood left behind at Miller Park. Some Cubs fans said the Brewers confiscated their "W" flags, while Brewers fans said they've been told their flags aren't allowed.

At Wrigley Field, the team raises a flag after wins and losses. In the stands, fans tend to replicate the wins, bringing their "W" flags with them. That's caused some controversy at Miller Park.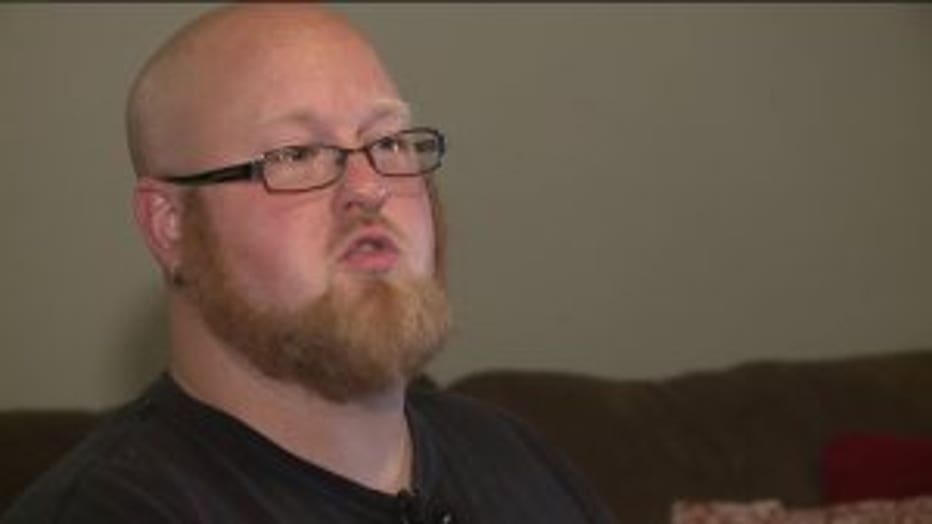 Andrew Wehrheim is a Cubs fan living among Brewers fans, in West Allis. He said something was taken from him during a visit to Miller Park with his son in June.

"As I was walking through, going through the metal detector, there is kind of a floater security guy who saw the flag and walked over and said 'you can't bring that in here,'" said Wehrheim.

In his pocket, Wehrheim's beloved "W" flag would soon be in the possession of the Brewers.

"He's like 'no -- if you want, you can bring it back to your car' and I said 'well, we took a shuttle here. My car is not here. I can't bring it back to my car.' He said 'well, then we're confiscating it,'" said Wehrheim.

A quick search on the website for the Brewers shows flags aren't on the list of prohibited items. Wehrheim said other flags have been allowed inside. Jay Ryan from DeForest recently ordered a 25-foot by 15-foot "L" flag, dropping it after a Brew Crew win to troll the northsiders, to much applause by Milwaukee fans online.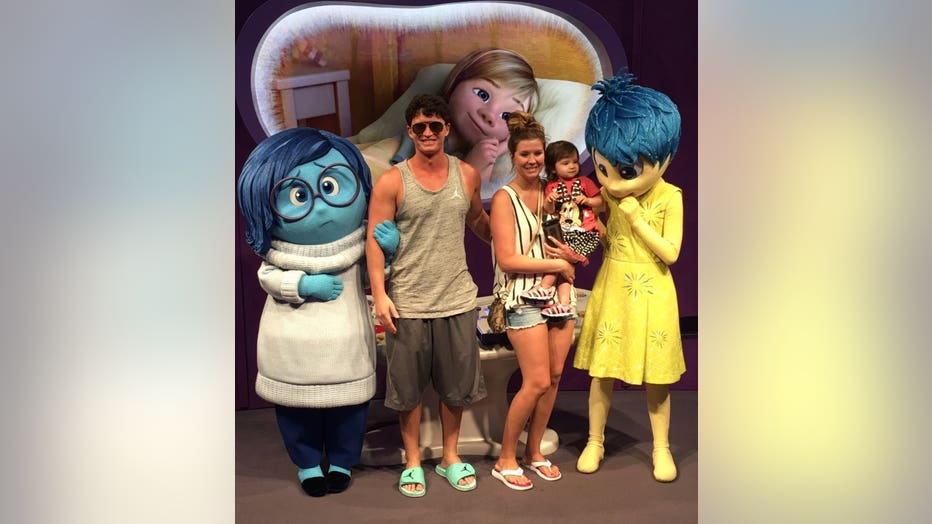 Jay Ryan, wife Carissa and daughter, Nolan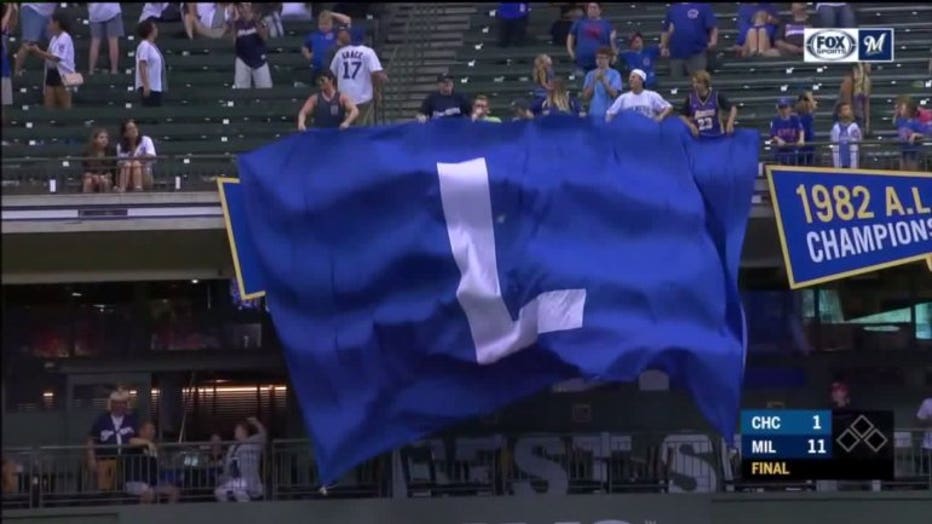 "They brought someone else and they said 'is it a flag?' And they go 'well, flags are allowed' and he let me in," said Ryan.

It might have been the flag's last visit to Miller Park. The next night, Ryan said he was told the flag was no longer welcome. Other Cubs fans reported they, too have had their flags taken.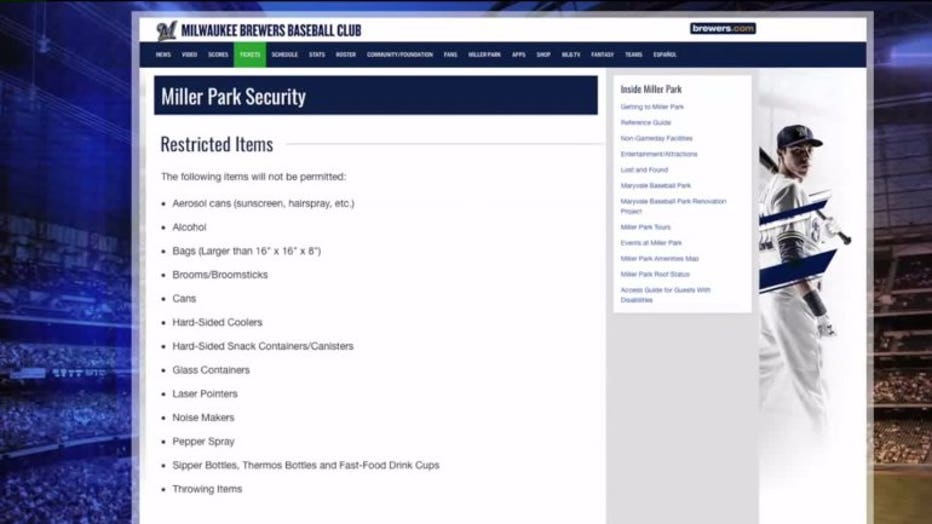 While we couldn't find it on the website, Brewers officials said they do have a policy for banners and flags. While most flags are three-foot by five-foot, the Brewers have a policy of 22 inches by 30 inches, or about the same size as a poster board:


Wehrheim pointed out among those breaking the rules are the Brewers themselves.

"I was driving down the highway, and you see it on the billboard -- like 'Flag Day, July 2.' And I was like 'what is this?!' Like, this is crazy," said Wehrheim.

For the past two seasons, the Brewers have handed out 20,000 wall flags, all appearing larger than those allowed by the policy. With the playoffs looming, Wehrheim said the rules need to be clarified. The policy indicates flags are allowed, but restricted in size. It appears Brew Crew personnel haven't been consistent in enforcement, and this really only tends to happen when the Cubs are in town.