'Cooper's Corner:' Milwaukee Admirals form special bond with boy
MILWAUKEE - When the ice is out at Panther Arena, Brad Schultz and his son, Cooper, are right at home.
"I mean, it really is a way for us to come out to the games, kind of a father-son," said Brad Schultz.
The main attraction is the Milwaukee Admirals and everything that comes along with their games.
"It's just the way it should be, you know," said Brad Schultz. "It keeps fathers, sons, families, everything just kind of, something to do. It's fun, right?"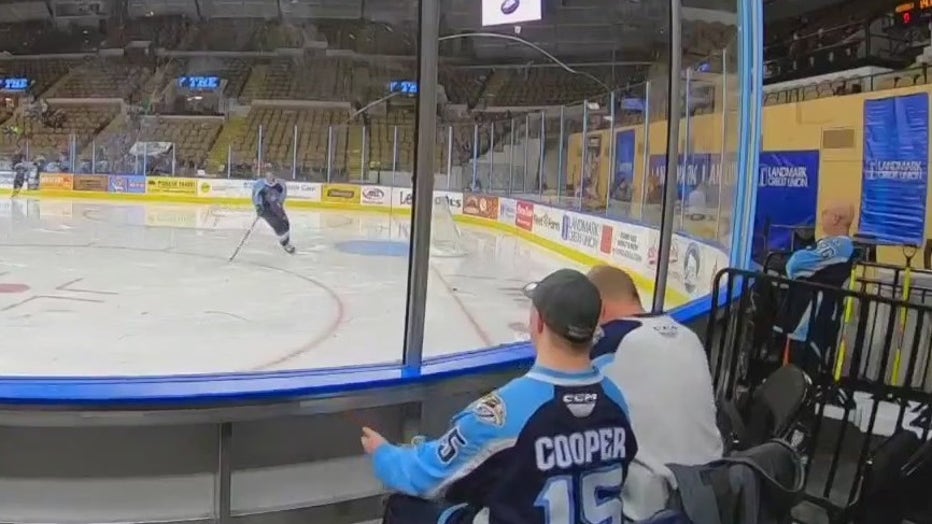 The fun truly begins when Cooper and Brad reach their seats, down in the corner up against the glass.
"On my Facebook posts I'd call it 'Cooper's Corner,'" said Brad Schultz.
Soon, the name stuck. Players like Jimmy Huntington started to take notice during warm-ups.
RELATED: Check out the new and improved FOX Sports app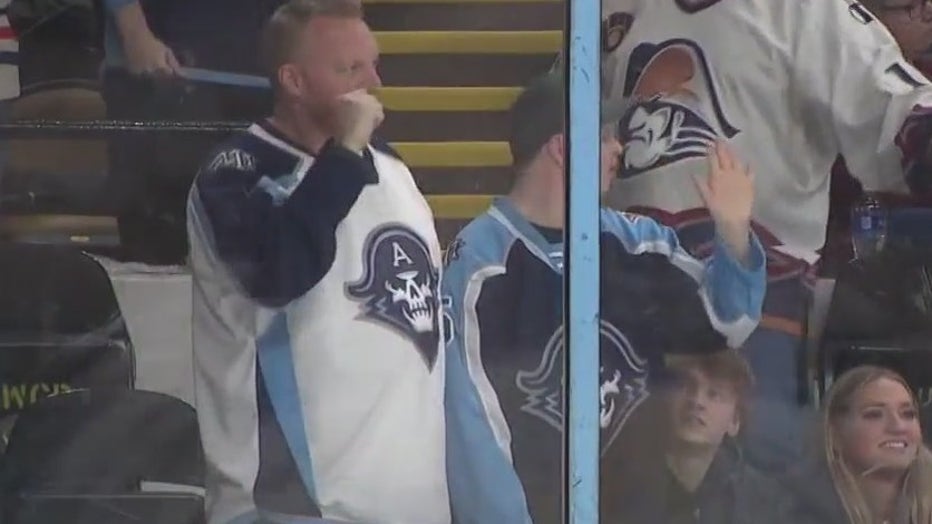 "I went to him, just looking at him like, kind of like, doing a couple weird things, and it just kept going every time I'm on the ice," said Huntington.
"Jimmy just comes to me. He just comes to me and checks, too. His glove is like that," said Cooper Schultz.
"I think his reaction's priceless, I guess," said Huntington. "He's so happy. He just wants to have a good time, I guess. Every time I go see him, he's waiting for that moment."
Since then, Cooper has added to the routine.
"First, I didn't jump because Jimmy just pushed me off first," said Cooper Schultz.
"Our second drill of the warm-up, I also do the puck in the net," said Huntington. "I just come at him just like, I don't know, snowing him, like, jump onto the board. He's jumping, too."
It's become contagious. Jimmy's teammate, Jachym Kondelik, couldn't help but join the game day fun.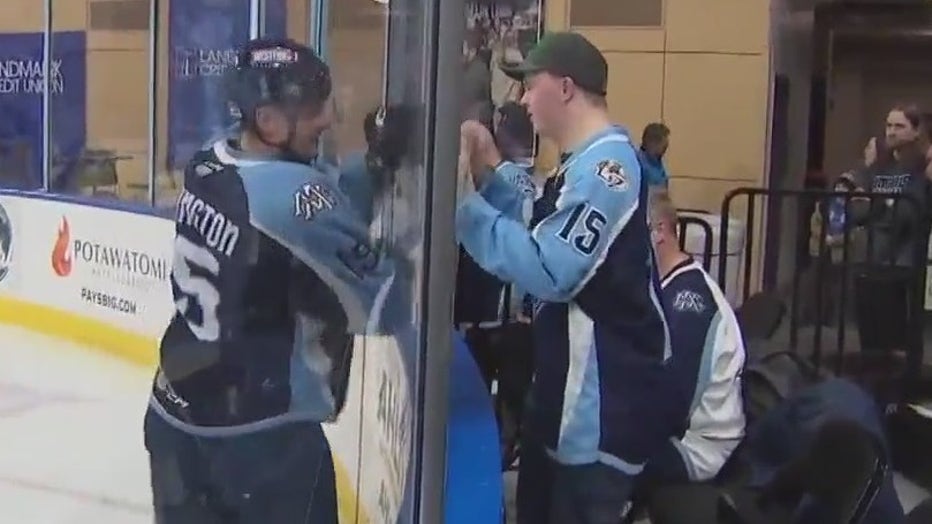 "I saw him do it, and I saw how happy it made Cooper, so I was like, 'This is great. I want to do it, too,'" said Kondelik. "I cannot imagine not doing it. It's always on my mind when I go out there for warm-ups."
The connection between Cooper and the two players has grown from just between the glass to a real friendship from an in-person meeting.
SIGN UP TODAY: Get daily headlines, breaking news emails from FOX6 News
"It's kind of cool that you take him out of their element, and he can recognize the friendship, as well. It's not just fan and player anymore," said Brad Schultz.
"He's nice, too," said Cooper Schultz.
"When, I don't know, you have a down day or something, you just think about people like Cooper or like anyone else that's here, it's just like something special. I can't describe it," said Huntington.
Now, Cooper can share their friendship by just putting on his new jersey.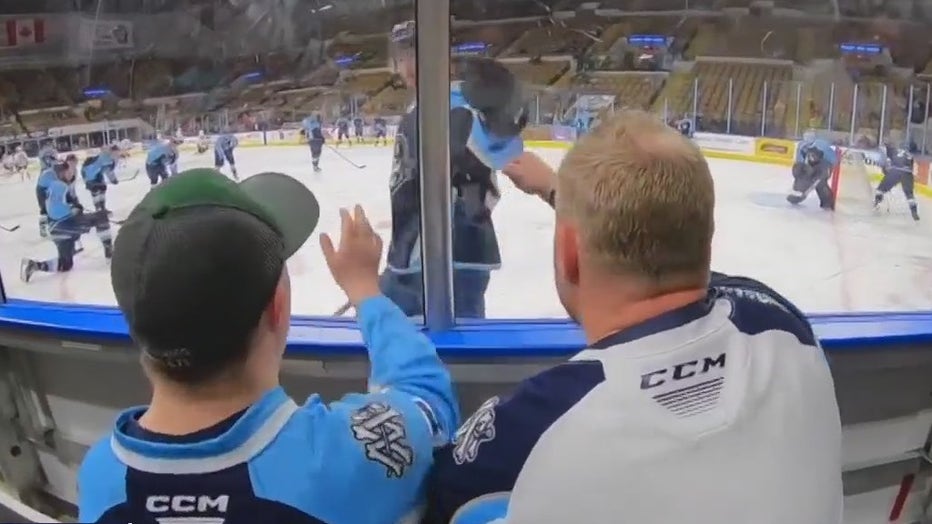 "I have a new blue jersey, too, and I said, 'It's 15.' That's his name. Now, he said, he just looks at me and said, I said, 'It's Cooper on the back, too,'" said Cooper Schultz.
"I just saw his dad posted a video of him getting a jersey of Jimmy's number," said Kondelik. "He looks super-fired up. He just, you know, was so amazing, so emotional about it, just happy, raw emotion, so it's just great."
"I'm grateful for that, just like, small things," said Huntington. "Small things makes the difference in the world, not even just for Cooper, but like, for everyone in the world."