Concordia pharmacy student Freeman Jackson calls basketball 'an escape'
MILWAUKEE - At Concordia University Wisconsin, it's pretty easy to find Freeman Jackson. He's always shooting hoops inside the school's gym.
"It was definitely an escape for me," said Freeman Jackson, Concordia guard. "When I'm there, I feel at home. When I'm on the court, I feel at home. When I'm with my team, I feel at home."
But home for Jackson wasn't always in one place. During his freshman year of high school, his mother and younger siblings moved up to Green Bay, where Jackson ended up attending Green Bay West High School.
However, he would end up staying in town alone after his family moved back to Milwaukee. 
"Even now, thinking about it, it's still hard because you never knew," Jackson said. "Like, there was nobody holding you accountable."
RELATED: Check out the new and improved FOX Sports app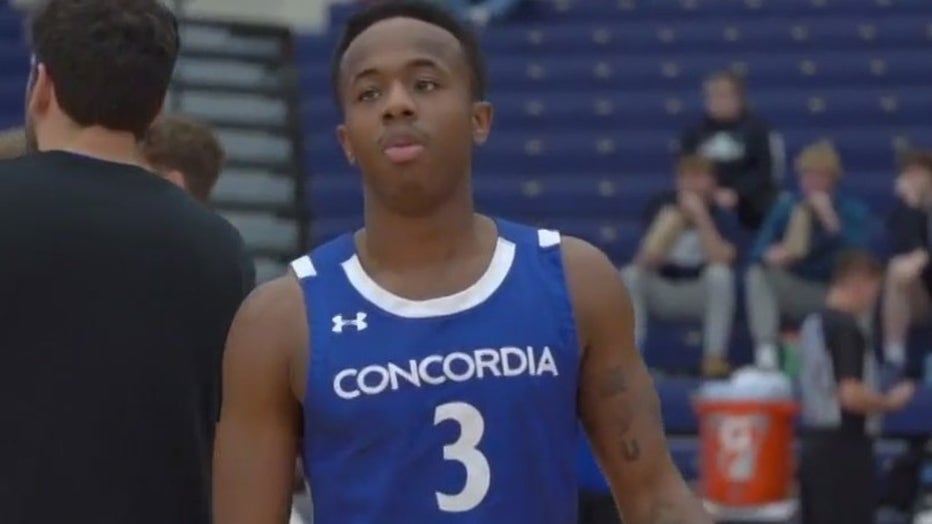 His high school years were spent couch-hopping. Fortunately, Jackson's aunt, ex-girlfriend's family and high school coach all took him in. 
"I'm grateful for them. I wouldn't be here without a lot of people," said Jackson.
Quickly, life became what he made it. 
"You can't feel sorry for yourself," Jackson said. "You kind of just have to work in the moment. That's why I never really noticed that I was a couch-surfer, or I really didn't have a home. I didn't have the best stuff. I never really noticed. I kind of took advantage of what I had."
Eventually, Jackson landed at Concordia on the university's Unlimited Potential Scholarship Program. Even better, he became the first person in his family to go to college. 
"It meant a lot to me just to show, especially my siblings, that the grass is always greener no matter what your situation is or what you're going through as long as you work hard," said Jackson. 
It would take a lot of work to succeed in college. Jackson learned that the hard way because in his freshman year at Concordia, he was placed on academic probation. 
"It ended up being a dark time for me because I couldn't play basketball," Jackson said.
SIGN UP TODAY: Get daily headlines, breaking news emails from FOX6 News
Luckily, Coach Shawn Cassidy, among others, came in for the assist. 
"He already knew the conversation we were going to have before we had it, but then it opens up to some honest communication and some follow-up texts and further conversations with him that we're all on the same side," said Cassidy. "We want what's best for him."
In time, Jackson turned his grades around.  
"The flip was really the next semester," said Jackson. "I kind of put my nose to the grindstone."
Last spring, he was accepted into Concordia's pharmacy program.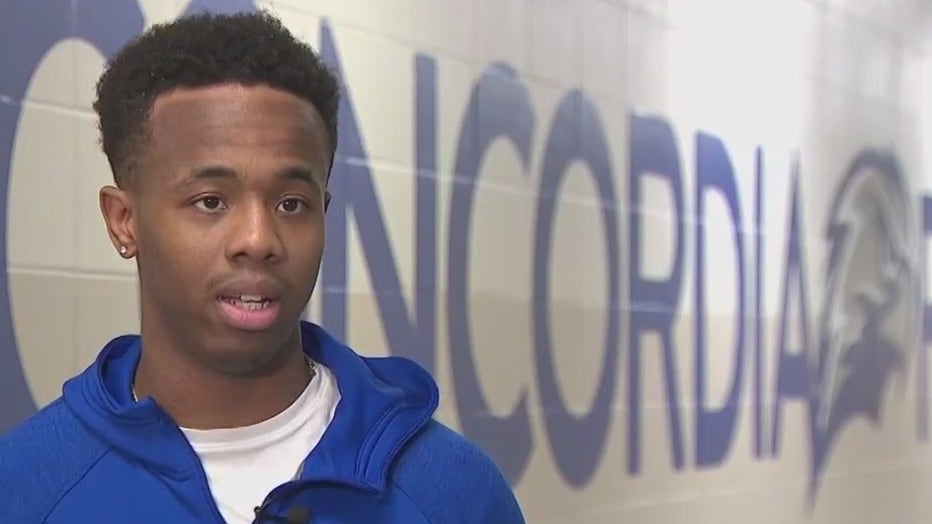 "That was one of the happiest days of my life," said Jackson. "I think I screamed for 30 minutes. It was really good. I think it was just a testament to how hard I worked. In the field of pharmacy in general, it's not dominated by African American people, so it's breaking through that kind of thing."
That hard work has not gone unnoticed. 
"I've really been impressed with the way he's been able to manage his time being a basketball player and a pharmacy student," said Dr. Chris Cunningham, associate professor of pharmaceutical and administrative sciences at Concordia. "Both are full-time jobs, basically, and he's able to organize them both very well."
"For him to dig in, and do better, and continue to work hard and use this as a motivation, I'm so proud of him," said Cassidy.   
Now in his first year of pharmacy school and four years into basketball, Jackson feels fortunate to spend his time switching between his jersey and his white coat.  
"Never let a circumstance dictate who you are and what you want to do," Jackson said.
While his high school years were spent going from house to house, Jackson's college years have seen his feet planted firmly in one spot, one that is closer to home and his family, all because he took the shot to bet on himself. 
"I've come a long way," said Jackson. "I've had basically nothing my entire life, and I feel like I made something good for myself. The journey's not done."
Jackson will return to Concordia for another year of basketball. When he's done with pharmacy school, he wants to go into community pharmacy. Jackson also has aspirations of playing professional basketball overseas.