Colin Walsh thrilled to be "Rule 5" Brewers player, but if that doesn't work out, he has a Plan B
MILWAUKEE -- When a baseball player wears a high number in spring training, chances are he will have a tough time sticking with the big club. So Colin Walsh, who had #73, was ecstatic when he was able to ditch the three and don the Brewers #7.

"It was a great day all around. My family's here -- my parents and my brother, so just getting in there and getting an at bat was special," Walsh said.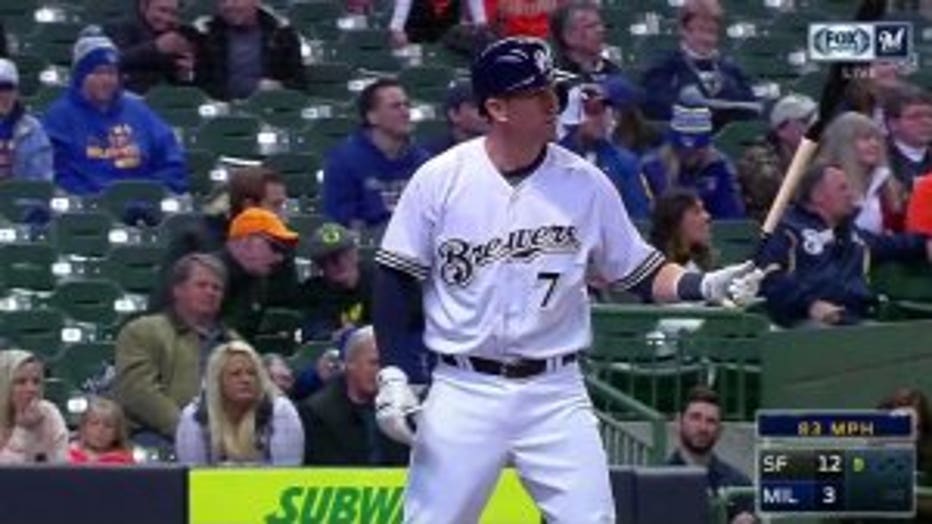 Opening Day for the Brewers infielder/outfielder will always have a special place in his heart.

After six long seasons in the minor leagues, the Brewers gave Walsh a chance. The game also marked the 26-year-old's Major League debut, and he got to share it with family.

"They were excited. I had the line drive. They were probably a little nervous. I haven't played left field in awhile. I know I was a little bit, but overall, it was just a good experience," Walsh said.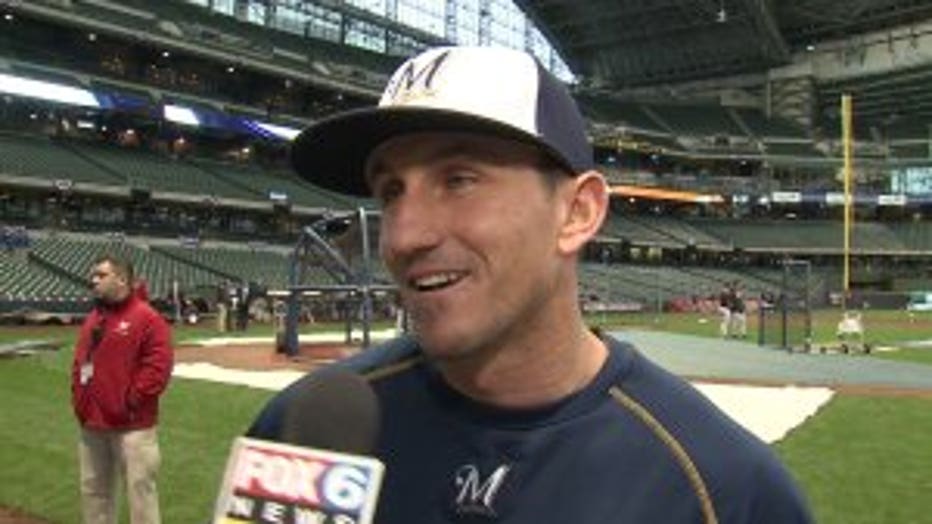 Walsh's tickets to the show were his versatility and ability to get on base.

Last year, he led all of minor league baseball in that category.

After being released by St. Louis and Oakland, the San Diego native selected by the Brewers naturally found out through social media.

"In the off-season, I'm rarely up at 6:45 in the morning, but I did put my phone on loud and Twitter kind of let me know. I don't use it very often, but I heard a lot of ringing that wasn't a text or wasn't a call, so it was interesting," Walsh said.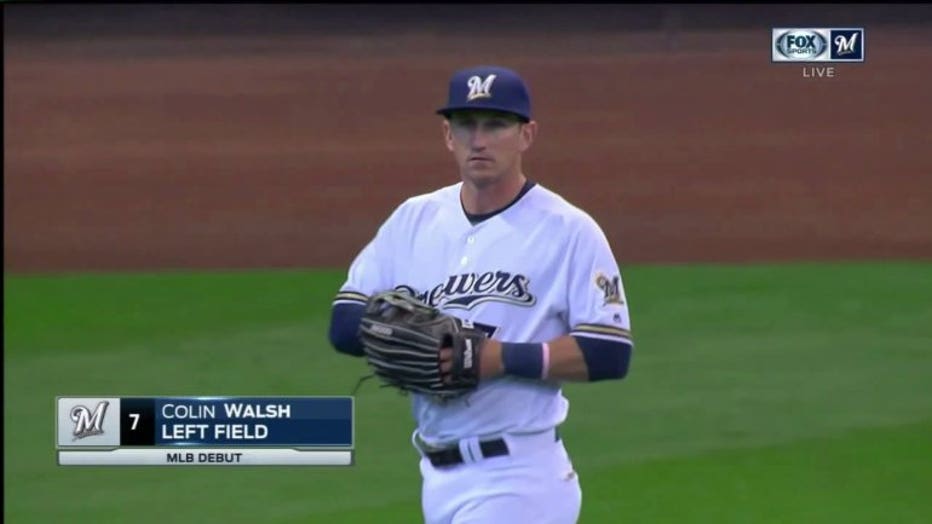 As a "Rule 5" pick, Walsh has to stay with the Brewers all season, or they will lose his rights.

"Now I have a chance, a good opportunity to stay in the majors the whole year and contribute to a Major League team. It's definitely something I think I've put in and I've earned. At the same time, you never know when you're going to get them, so you've got to take advantage of it," Walsh said.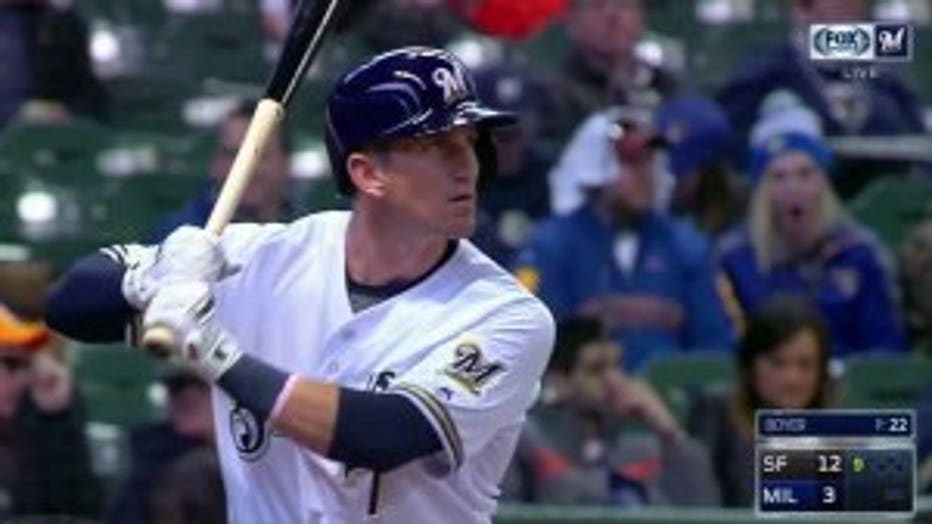 If baseball doesn't pan out, the "Rule 5" draft has a Plan B. He earned his undergraduate degree from Stanford in three years.

"I started taking classes. I took extra, just because that was kind of the goal going into Stanford. We're all supposed to be ahead going into your junior year, just in case you get drafted. As a senior, you don't have to finish too much school, so every player that goes to Stanford does that. I did it a little extreme. I did it in three years. Most players do it in three-and-a-half, or three-and-two-thirds I guess," Walsh said.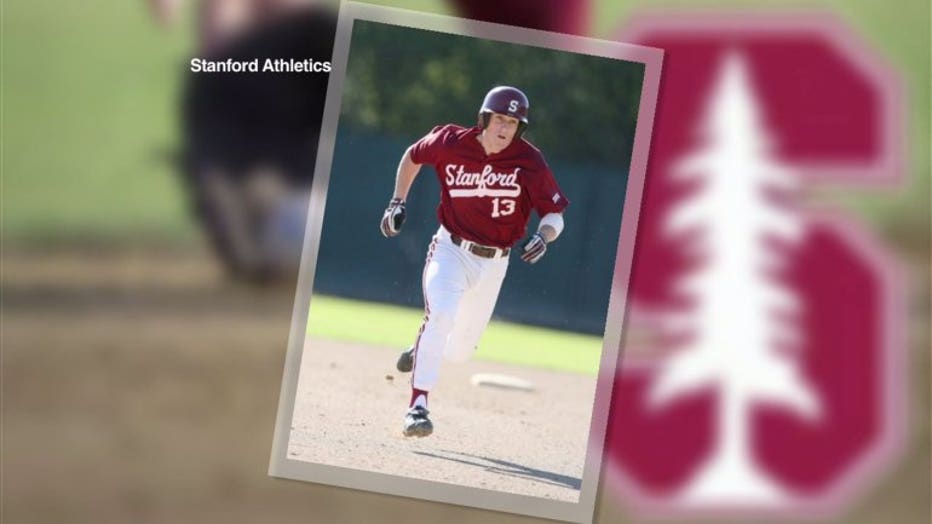 Walsh's degree isn't exactly in tiddlywinks!

"I was able to do engineering, which is, a lot of times you don't have to read a bunch of papers or 200 a night -- so I was able to get away with, if I learned it fast on my own, I could be ahead of the curve and take more classes as opposed to just having a bunch of work," Walsh said.

As an engineer, Walsh can appreciate the engineering model that is Miller Park. His degree in engineering focuses both on the concrete and the abstract.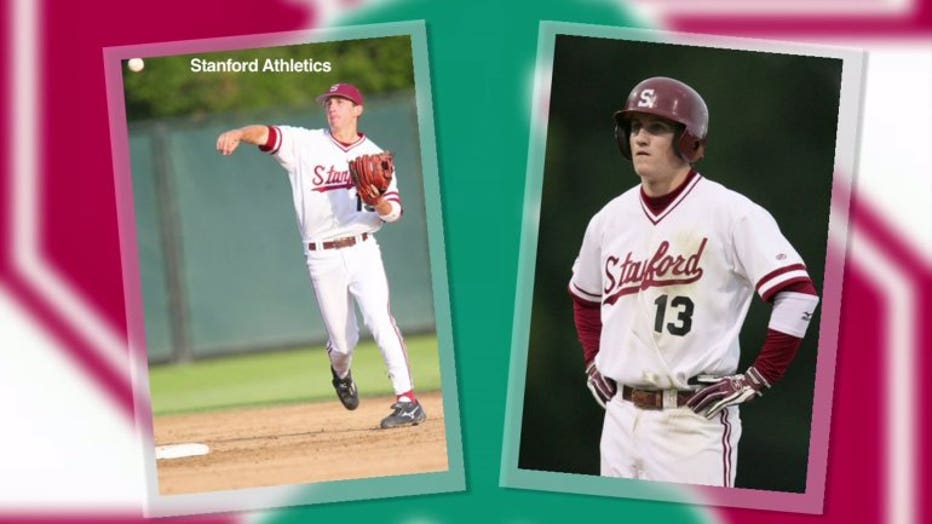 "My undergrad was a focus in, it's called management science and engineering. It's kind of focusing on entrepreneurship -- like startups in the Silicon Valley. So tech startups, you kind of take engineering, finance, management theory, a mix of all of that, and then my masters was civil engineering and it was a focus on green energy, so a lot of focus on solar, wind power," Walsh said.

Not knowing if he'd get drafted by a Major League team, Walsh didn't want to spend his last year at Stanford just playing baseball.

"I applied to a program, I got in, and the way my schedule worked out, I was able to finish it, and I figure it will serve me well about 15 years from now when I'm done with my playing career. As a country and a world, we're moving toward sustainable energy, so I wanted to be ahead of the curve, and oil's not going to last forever, so at some point, we're going to transition to it, and hopefully I'll be there to help people out," Walsh said.

If he can stay ahead of the curve in the batters box, Walsh can help the Brewers out as well.