Clay Matthews signs five-year contract extension with Packers
GREEN BAY (WITI) -- Linebacker Clay Matthews signed a contract extension with the Green Bay Packers on Wednesday, April 17th. It's a five-year extension worth $66 million added on to the final year of his old deal. That's $31 million guaranteed.

Matthews tweeted the following picture of himself signing the contract early Wednesday afternoon.




Matthews, who was drafted out of Southern California in the first round (No. 26 overall) by the Packers with the second of their two first-round selections in 2009, is the only player in franchise history to be named to the Pro Bowl in each of his first four seasons in the league (2009-12). He has registered 42.5 sacks since entering the league in '09, ranking No. 5 in the NFL over that span, and has finished in the top five in the league in sacks two of the last three seasons (13.5 in 2010, 13 in 2012).

Matthews ranks No. 5 in team history (since 1982) with the 42.5 career sacks and No. 2 in franchise postseason annals with 7.5 career sacks. He has registered three 10-sack seasons (No. 3 in team history) and two or more sacks in nine games (No. 5 in franchise history).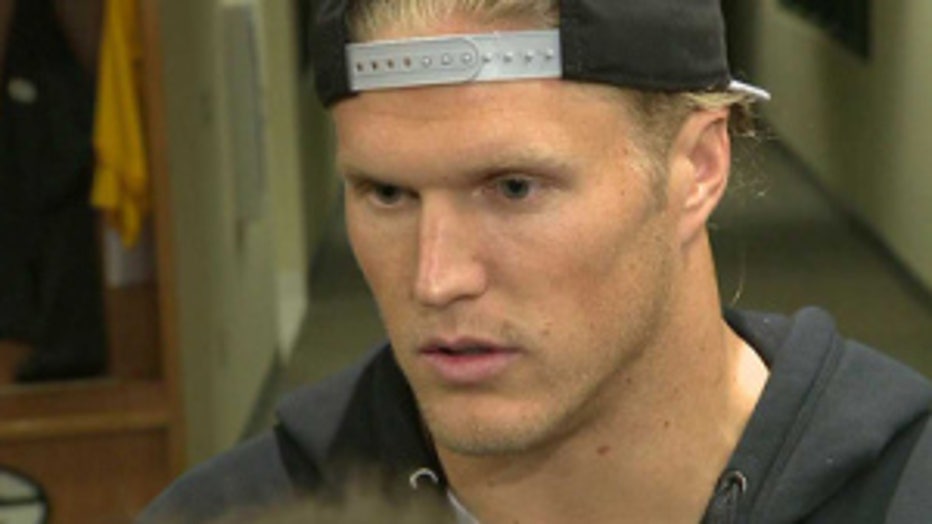 "Congratulations to Clay, who has quickly developed into a core member of our team," Head Coach Mike McCarthy said on Wednesday. "His accomplishments and the example he sets on and off the field will be vital to our continued success. We look forward to the rest of his Packers career."

Matthews has played in 58 games during his four seasons in the league with 55 starts and has recorded 270 tackles (191 solo), four interceptions (two TD returns), 23 passes defensed, seven forced fumbles and three fumble recoveries (one returned for a TD).

Matthews now has the third biggest contract in terms of average compensation among defensive players.