Clay Matthews earns nomination for Walter Payton Man of the Year award
Clay Matthews has been picked as the Green Bay Packers' nominee for the NFL's Walter Payton Man of the Year award. The award recognizes a player for his excellence on and off the field. It is also one of the league's most prestigious awards.

The winner will be announced in Minneapolis at NFL Honors, a two-hour prime time awards special to air nationally on February 3rd, the night before Super Bowl LII, from 7:00 p.m. to 9:00 p.m. on NBC. The award winner, two finalists and additional 29 team nominees will receive donations in their name to the charity of their choice.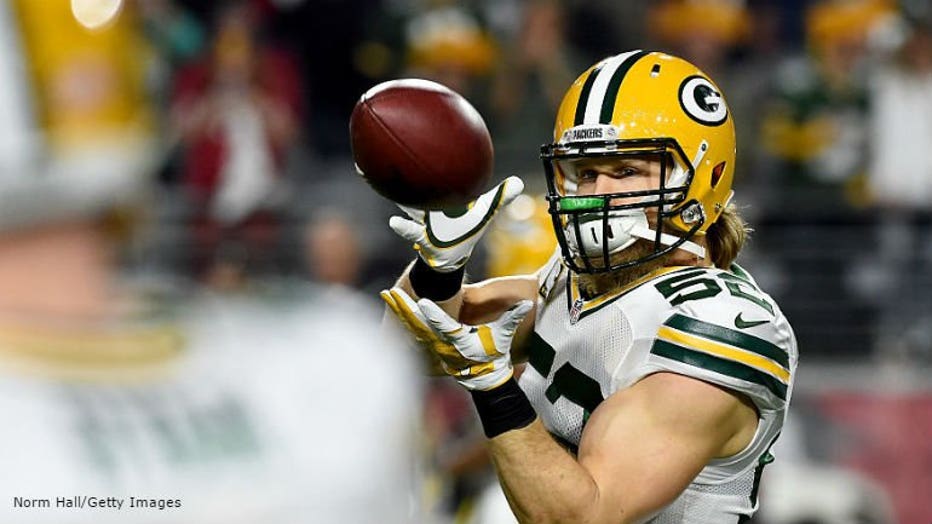 GLENDALE, AZ - JANUARY 16: Clay Matthews #52 of the Green Bay Packers warms up before taking on the Arizona Cardinals in the NFC Divisional Playoff Game at University of Phoenix Stadium on January 16, 2016 in Glendale, Arizona. (Photo by Norm Hall/Ge


You can support Matthews by tweeting with the hashtag #WPMOYChallenge + Matthews to help Matthews earn a donation to his chosen charity, CureDuchenne. Matthews will also be recognized with a Man of the Year decal on his helmet for the remainder of the season.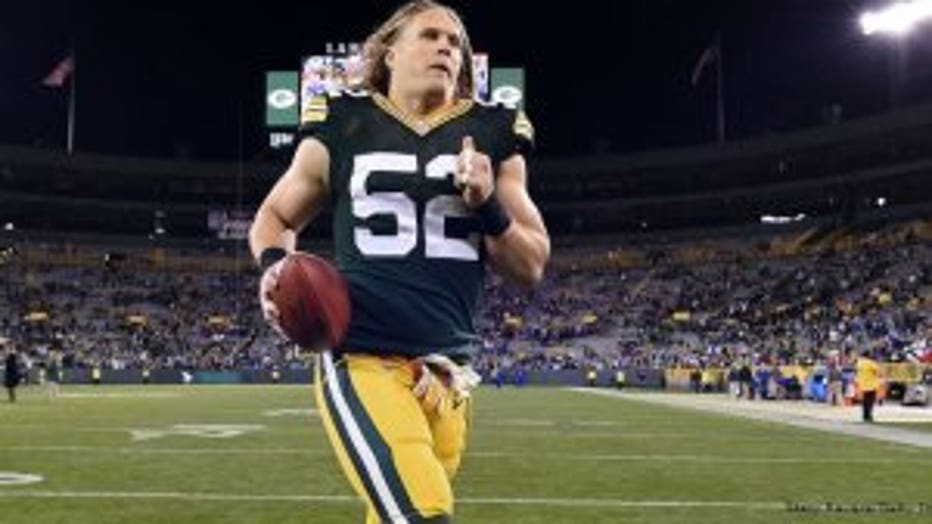 GREEN BAY, WI - OCTOBER 09: Clay Matthews #52 of the Green Bay Packers leaves the field following a game against the New York Giants at Lambeau Field on October 9, 2016 in Green Bay, Wisconsin. The Packers defeated the Giants 23-16. (Photo by Stacy R


Officials say the player hashtag that generates the most mentions between December 11th and January 7th will win an additional $25,000 donation to the charity of his choice. The second and third place winners will receive a $10,000 and $5,000 donation.

Matthews has participated in a variety of charitable golf outings, bowl-a-thons, and softball games. He's helped support philanthropic work with the Boys and Girls Clubs of America, the Jimmy V Foundation, Hugs from Holly and met with the top students who collected food at St. Mark's Lutheran School. Matthews also spends time with the Make-A-Wish kids at Lambeau Field, has surprised children at Make-A-Wish events and has raised funds for the organization. He also has worked diligently to raise awareness and funds for CureDuchenne, a cause near and dear to Matthews since he first heard of the disease in 2010. He has filmed PSAs, met with those who have the disease and featured the CureDuchenne organization on his cleats for My Cause, My Cleats.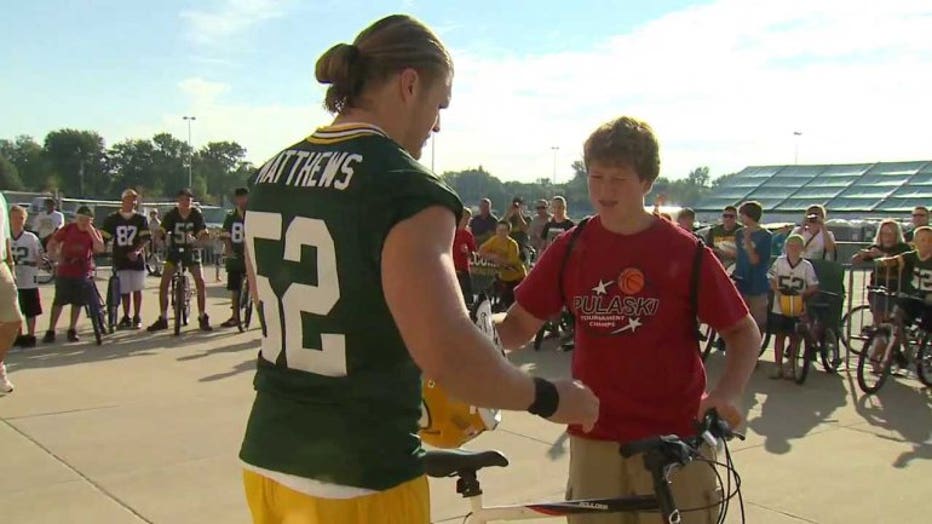 Packers Clay Matthews training camp


Three of the nominees will be selected as finalists for the award. Finalists will be announced in January.