Chris Capuano back with the Brewers as a non-roster spring training invitee: "I feel as strong as ever"


PHOENIX, Arizona -- To be called a journeyman in professional sports is almost always a compliment. For the Milwaukee Brewers' Chris Capuano, it is a badge of honor and something others around him respect.

"He's a guy that works hard every day," Taylor Jungmann, Brewers pitcher said.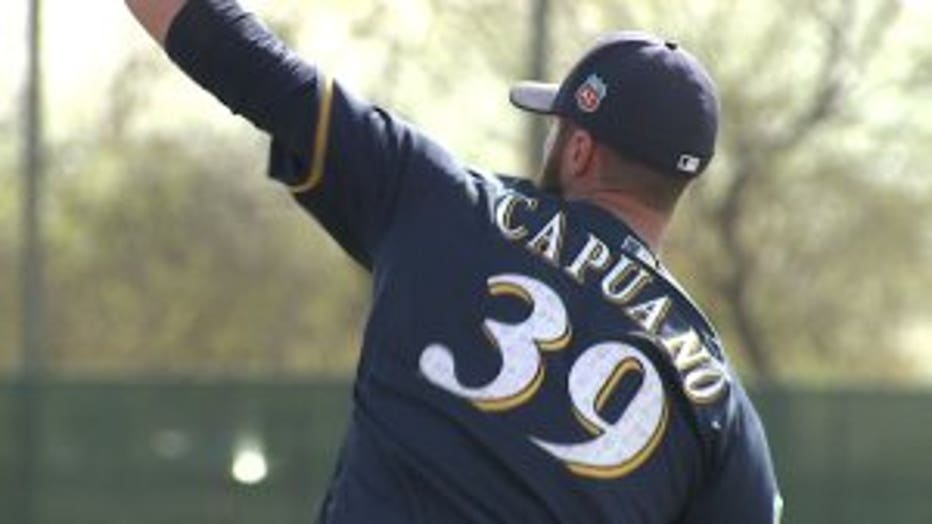 37-year-old Capuano, with the number 39 on his back, is back with the Brewers, but he doesn't have a guaranteed spot on the roster.

"I feel as strong as I ever have and great shape," Capuano said.

Capuano is hoping his work in spring training can earn him a roster spot.

"When I'm out here, I'm just one of the guys, you know? I don't feel it. When I stop to think about it, and think about some of the experiences I've had in the game, it goes very quickly," Capuano said.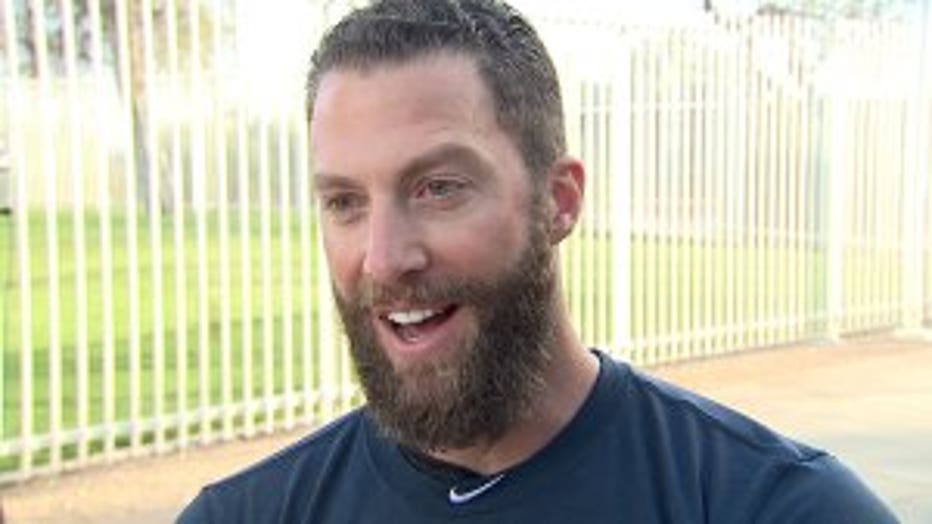 Some of those experiences were difficult, including two Tommy John surgeries while with the Brewers that kept him out of baseball for two seasons.

"You just appreciate the game so much when you get back. When you come to the park, you say 'I'm going to have fun today. I'm not going to sweat all the stuff I used to sweat.' It really changes your perspective. It can change it for the better," Capuano said.

Some of that change includes his appearance at camp this year.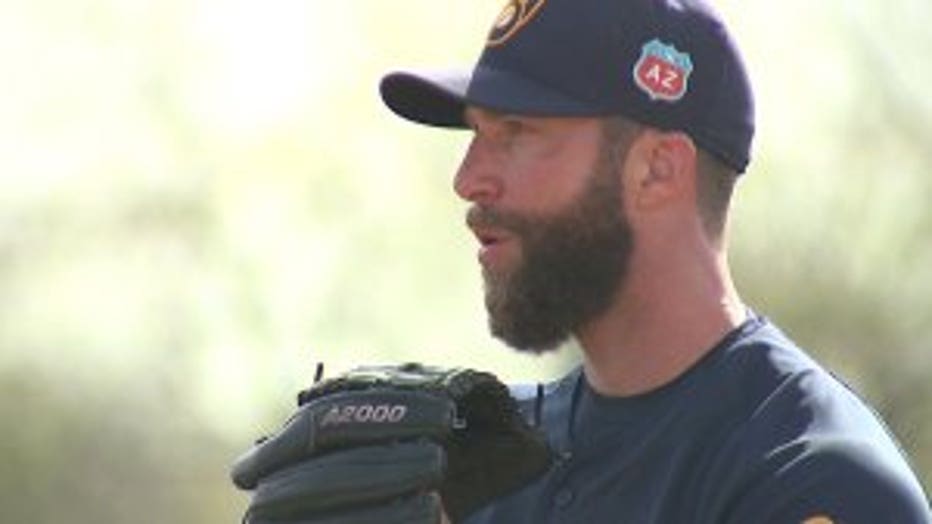 "I played for the Yankees the last two years and shaved every day. So when I got home this off season, I decided to take a break from shaving and we are also renovating a home here in Arizona and did a lot of work outside, a lot of demo work. So the beard just kind of went along with that whole theme of swinging an ax and everything this off season. So, for now, I'm going to keep it. We'll see how it goes," Capuano said.

Even with the new look, Capuano's work ethic is the same as it was when he played with Jonathan Lucroy.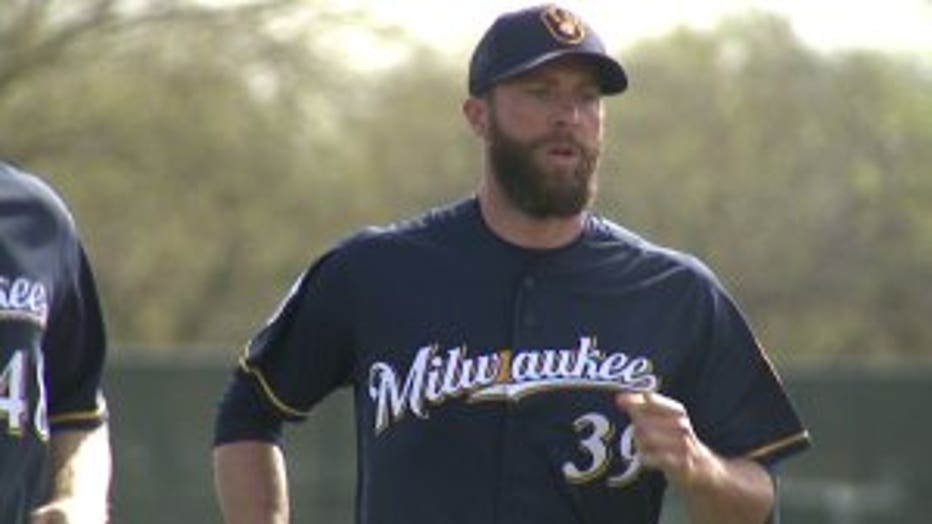 "He was here when I first came, 2010. And he's a great guy. And I know a lot of the younger guys are watching him, which is important because the way he goes about his business is very, very tedious and hard working. I mean he does it right," Capuano said.

"He seems really determined and he's never really taken a day off. So it's kind of fun to watch those guys that have been around and they know exactly what they need to do and everything to get ready," Tyler Thornburg, Brewers pitcher said.

"He's my locker-mate and I've already had maybe two or three deep conversations with him. You know, try to pick his brain. He's been in the league for 11 years. You don't mess around to stay around for 11 years," Smith said.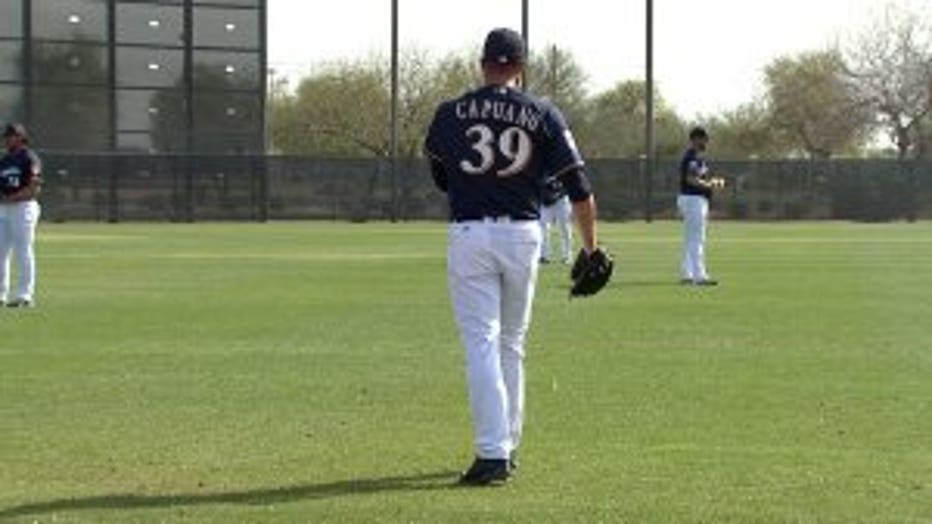 "You do the best you can and you can live with whatever happens. As long as you put your best effort forward, you can live with the results. So that's what I'm looking to do, just try to be my best every day. When I look back at the end of my career, I'm not going to look back and say that 'man, I wish that I had done a little more or I would have researched something a little more.' I try to just come in every day, have a plan, attack the plan. That helps me sleep at night with whatever happens," Capuano said.

Capuano is the only player in the Brewers camp born in the 1970s -- August of 1978 to be exact. He's attending training camp as a non-roster invitee, which means he's not on the roster but does have a realistic opportunity to make the team.