Checking the progress: Bucks offer a look inside the new arena in downtown Milwaukee


MILWAUKEE -- The Milwaukee Bucks arena is really taking shape as walls of the structure are going up. The Bucks offered the media on Thursday, June 29th a look at the progress being made as construction continues in downtown Milwaukee.

Amid the hum and drone of heavy equipment, FOX6 News swept in for a grand view of center court.




"This is where the team will literally live," said Milwaukee Bucks President Peter Feigin.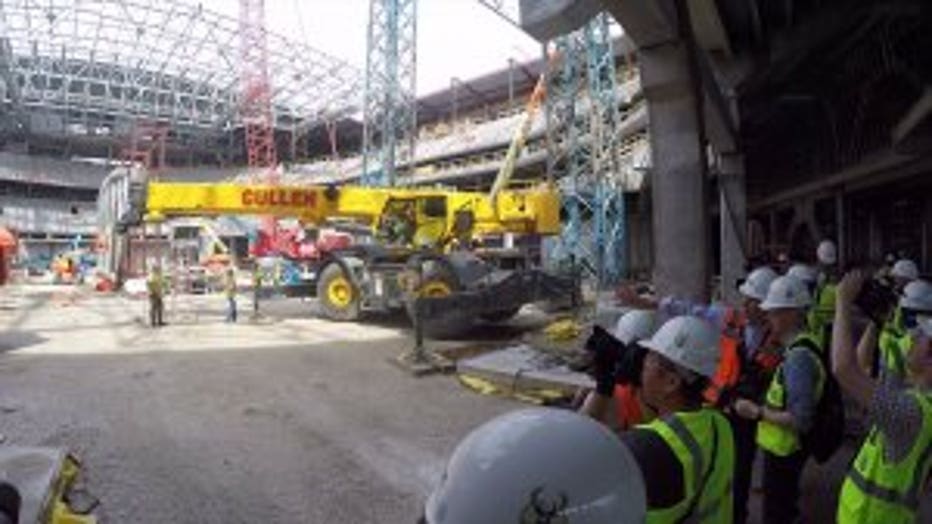 And then, we got an inside look at the locker room.

"Obviously, we are working through all of our enclosures to facilitate the interior construction," said Jeff Maples, Mortenson Construction senior product manager.

Mortenson Construction officials and Feigin guided more than a dozen journalists through a very active build site.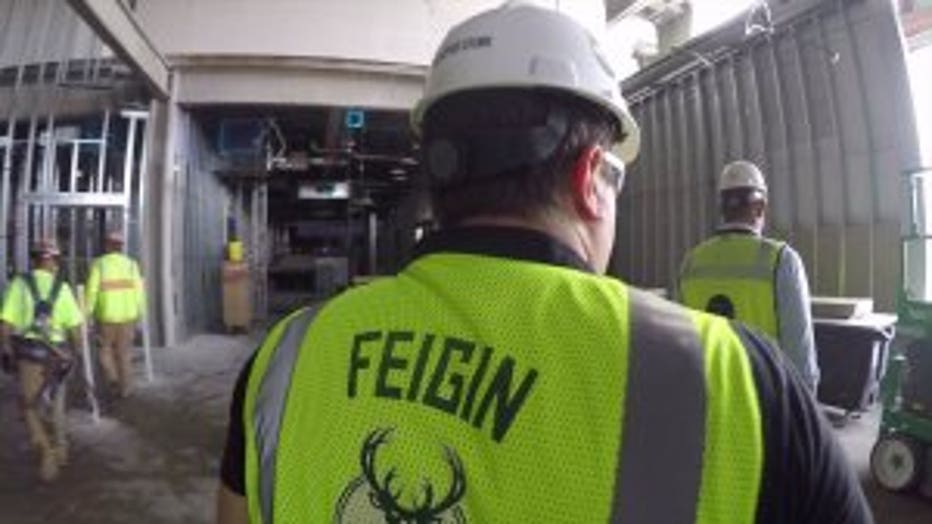 "An example of our installation of our escalator. There are 10 escalators in the project," said Maples.

The first stop was the main atrium, and then, passing by the lower bowl, before the group moved through a corridor leading to an area called the "Bucks Campus" -- 30,000 feet of customized space.

"Really unique and unlike any arena ever built," said Maples.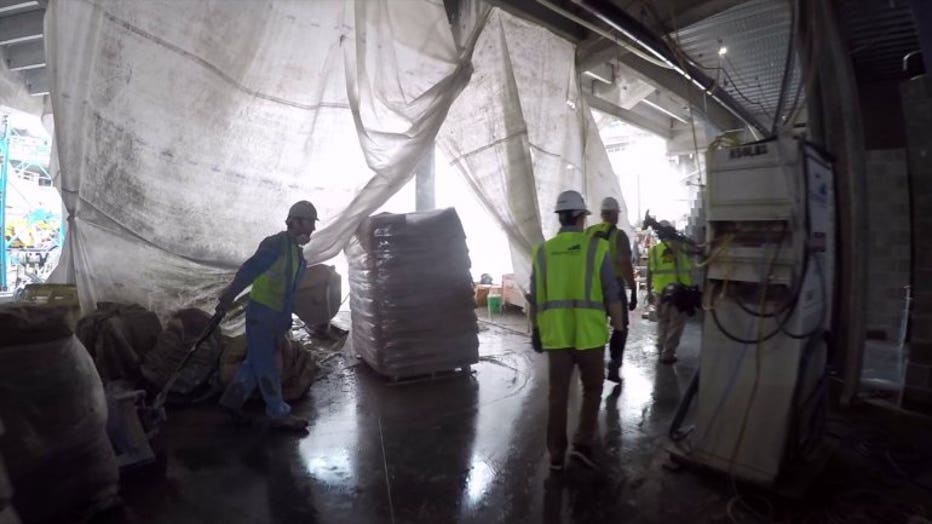 "This will be one of our really special areas and points of interest of the entire arena," said Feigin.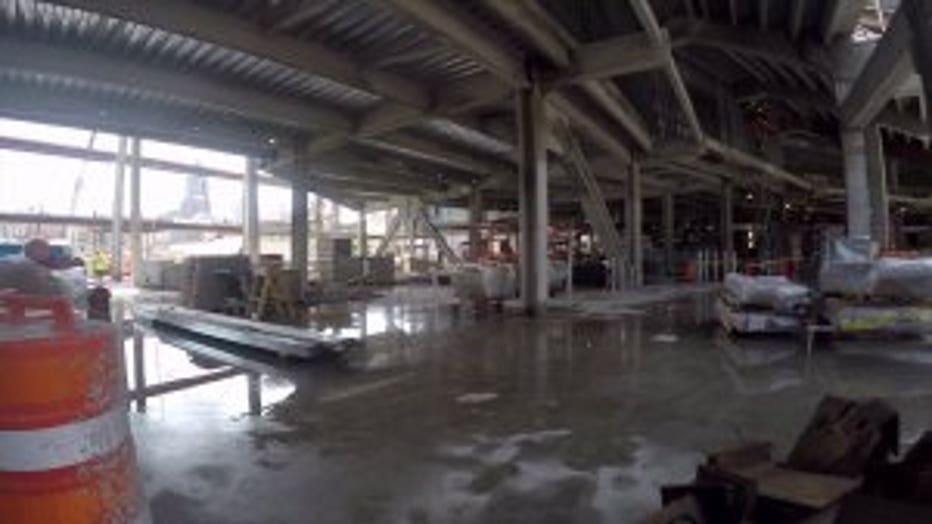 The tour then brought us along Juneau Avenue, which Feigin said will be a showpiece.

"It's the difference between conceptual and literal. It's like giving birth. I mean, you can't really feel it or understand it until it is actually coming out of the ground," said Feigin.

Feigin says it will take another month for the glass and zinc shell to be installed.

"What we really have is the building taking form," said Feigin.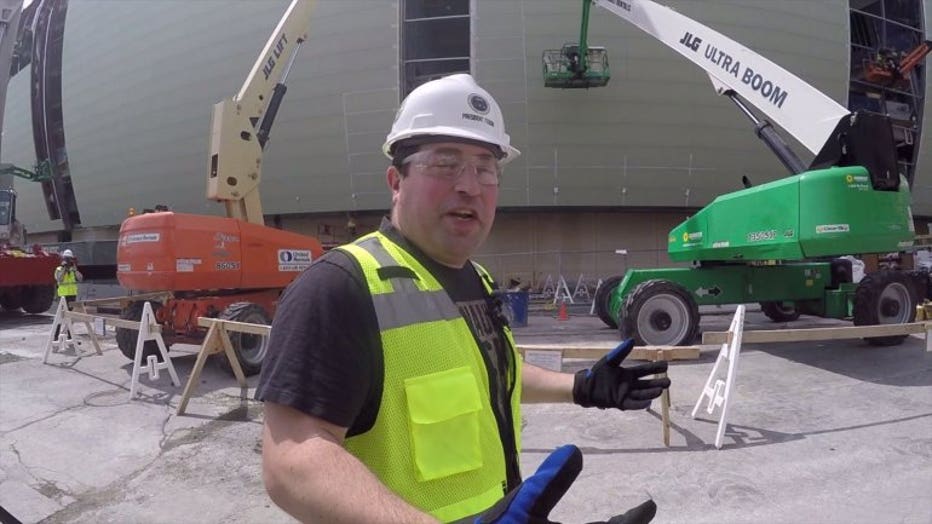 There are many milestones lying ahead, but by Thanksgiving, Feigin said the entire structure will be watertight.

"For us to be on schedule and kind of avoid a harsh Wisconsin winter. We've really been lucky," Feigin said.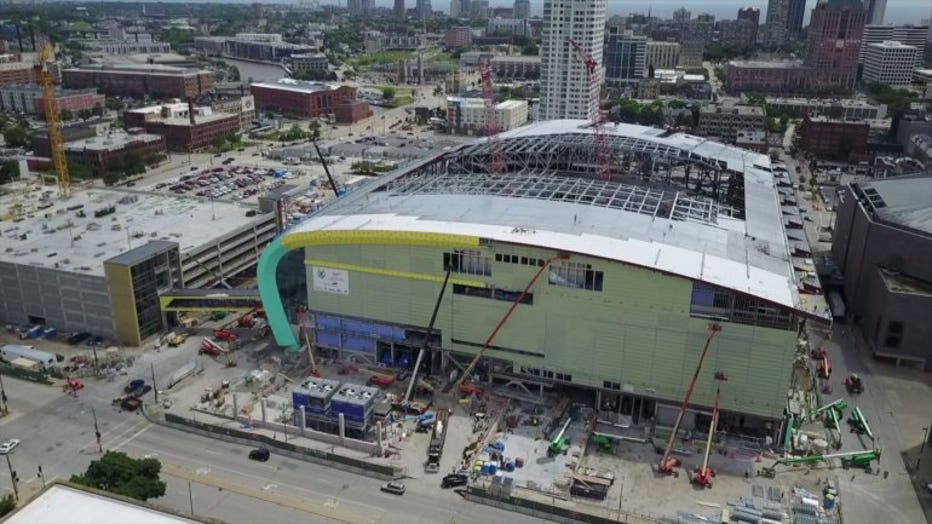 PHOTO GALLERY 



The new Bucks arena and surrounding entertainment and sports center is scheduled to open in the fall 2018. CLICK HERE to check out a virtual tour of the new Milwaukee Bucks arena.

PHOTO GALLERY