'Change was needed:' Packers president, GM, interim head coach speak on McCarthy's firing


GREEN BAY -- Green Bay Packers President/CEO Mark Murphy and General Manager Brian Gutekunst held a news conference Monday afternoon, Dec. 3, less that 24 hours after the firing of Head Coach Mike McCarthy, to talk about that decision and what's next for the team.

Murphy announced the firing of McCarthy on Sunday evening, hours after the Packers lost to the 2-9 Arizona Cardinals 20-17 at Lambeau Field -- the team's first loss at home this season.

"Brian and I met after the game last night, and both agreed the change was needed. We all would have preferred to make the change following the season. If we had gotten a key win here or there, things would've changed, but the way the season unfolded, we were never able to get that win. The performance on Sunday night, to me, made it very clear that a coaching change was needed," said Murphy.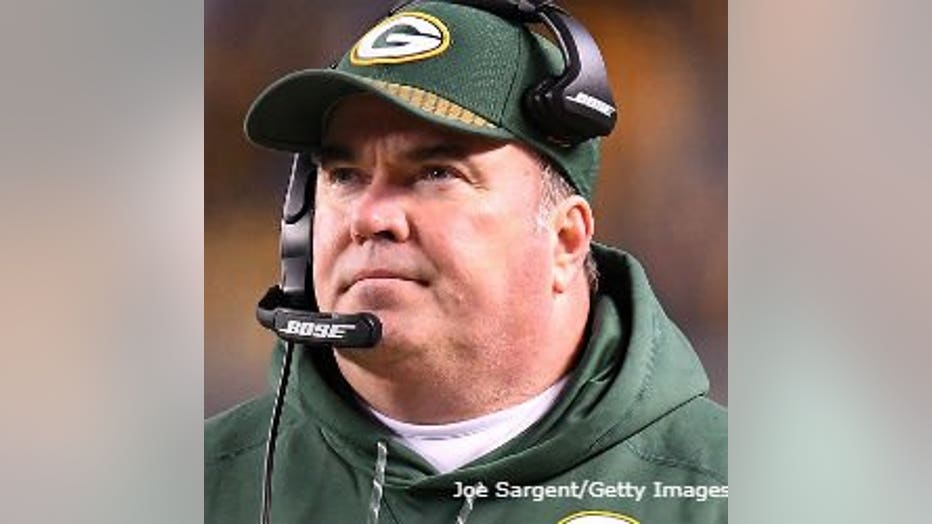 Murphy noted that Coach McCarthy "had a great run here" and was a "tremendous coach for us."

"Thirteen years -- kind of unheard of in today's NFL. Making the playoffs nine times, eight years in a row, a Packers record, and obviously the Super Bowl win was a highlight. He's also a great man, so that makes it even more difficult to make a decision like this. In evaluating the season, I really felt like change was needed and Mike's tenure had run its course. We needed a new voice," said Murphy.

Murphy said it was "best for the organization" to make the decision now, rather than waiting until the off-season.

"We have a great history and tradition here, and we're very disappointed in what we've seen this year. Everybody associated with the organization is disappointed in the season we've had, and especially the performance last night -- was unacceptable. This gets us into the market earlier, and the side benefit is for Mike, I think he's gonna be a strong candidate. There's a number of openings across the league, and this allows him to focus on the next opportunity for him," said Murphy.




Murphy and Gutekunst talked about the search for the next Packers coach, which has just begun. Joe Philbin has been named interim head coach, and Murphy said this will give them an opportunity to "see Joe as our head coach for four games, and see how the team responds -- see how the coaches and others respond."

"Going forward with the search process, the goal is to get the very best coach to get the Packers back to playing championship football," said Murphy.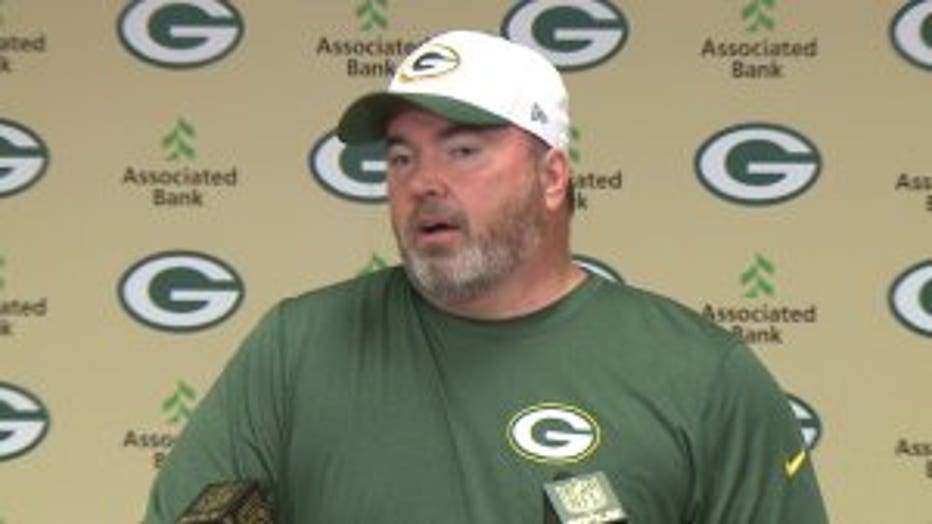 He said he spoke with the team, and noted "there is a lot left to play for." He said "the best thing they can do is play their best, for the team to play well. Hopefully we can finish the season on a strong note. I have great confidence in this organization -- disappointed where we are now. Our focus now is on finishing the season strong and hiring the best coach we can for the team," said Murphy.

"The foundation of this organization is very, very strong. We had expectations this year that weren't met. I don't think we've played well most of the season. Yesterday was one of those moments where we were looking forward to where we're going," said Gutekunst.

Murphy also talked about the relationship between QB Aaron Rodgers and Coach McCarthy, and how McCarthy handled his firing.

"Aaron and Mike -- they had a great run together. They won an awful lot of games together, including a Super Bowl and playoffs we talked about. This decision isn't about one player. It's about what's best for the Packers team, the Packers organization. (Coach McCarthy) was very professional. He's a first-class person. I wasn't surprised that he handled it as well as he did," said Murphy.

"This team is made up of a lot of individuals. There's tension between players and coaches all the time. They've both had a lot of success here," said Gutekunst on Rodgers and Murphy.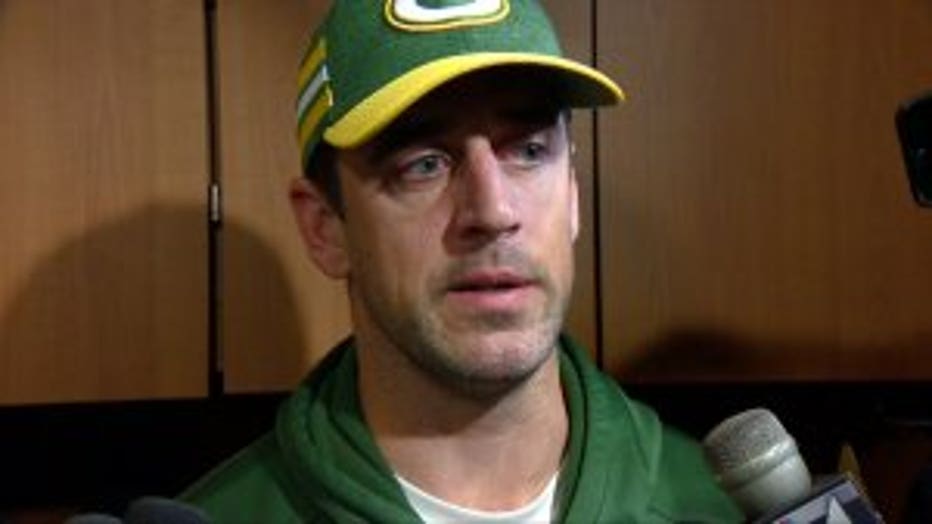 Green Bay Packers QB Aaron Rodgers


Also on Monday, we heard from QB Aaron Rodgers on McCarthy's firing, who said, in part: "It's tough. You spend that much time together for so many years and you have a close working relationship and a close relationship off the field -- it's tough. You know, I'm sure he's, you know, going through the grieving process as many of us who have known him for a long time and worked with him are as well."

Below is Muprhy's initial statement on McCarthy's firing issued Sunday evening:

"The 2018 season has not lived up to the expectations and standards of the Green Bay Packers. As a result, I made the difficult decision to relieve Mike McCarthy of his role as head coach, effective immediately. Mike has been a terrific head coach and leader of the Packers for 13 seasons, during which time we experienced a great deal of success on and off the field. We want to thank Mike, his wife, Jessica, and the rest of the McCarthy family for all that they have done for the Packers and the Green Bay and Wisconsin communities. We will immediately begin the process of selecting the next head coach of the Green Bay Packers."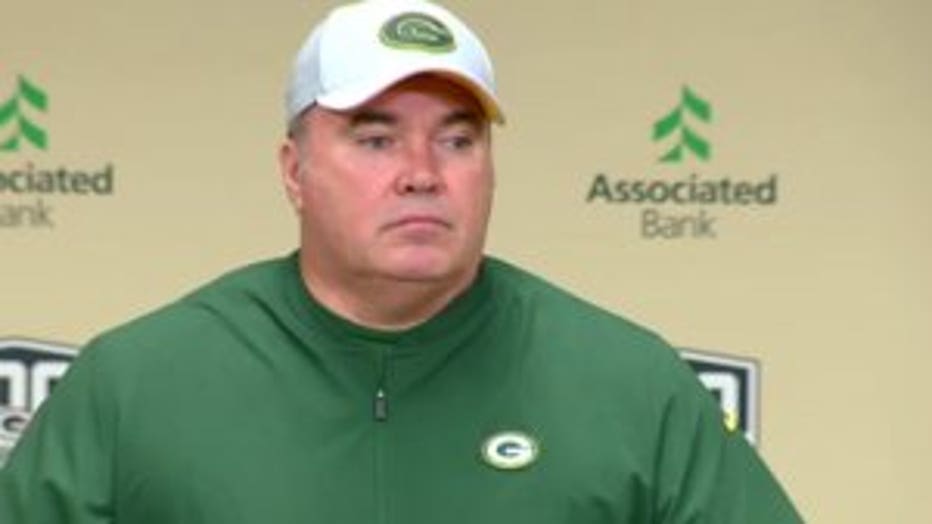 Packers Head Coach Mike McCarthy


McCarthy was in his 13th season as coach. The Packers won the Super Bowl under McCarthy in the 2010 season. He finishes with a record of 125-77-2.

As for McCarthy's future, FanSided.com is reporting McCarthy could possibly be headed to the Cleveland Browns.  According to the FanSided.com report by Matt Verderame Sunday evening, the Browns began a search for their next head coach in late October after Hue Jackson was fired — and sources have told FanSided.com the "Browns are already working on whether they will hire McCarthy."

FanSided.com notes that McCarthy has ties to Cleveland's front office.