Celebration of Super Bowl 50: Horlick H.S. receives "golden football" for alumnus Chris Maragos


RACINE -- The NFL is handing out "golden footballs" to all high schools attended by players in all of the 49 Super Bowls to commemorate Super Bowl 50 -- including a high school in Racine.

The golden football is proudly displayed at Racine's Horlick High School for alumnus Chris Maragos' participation in Super Bowl 48.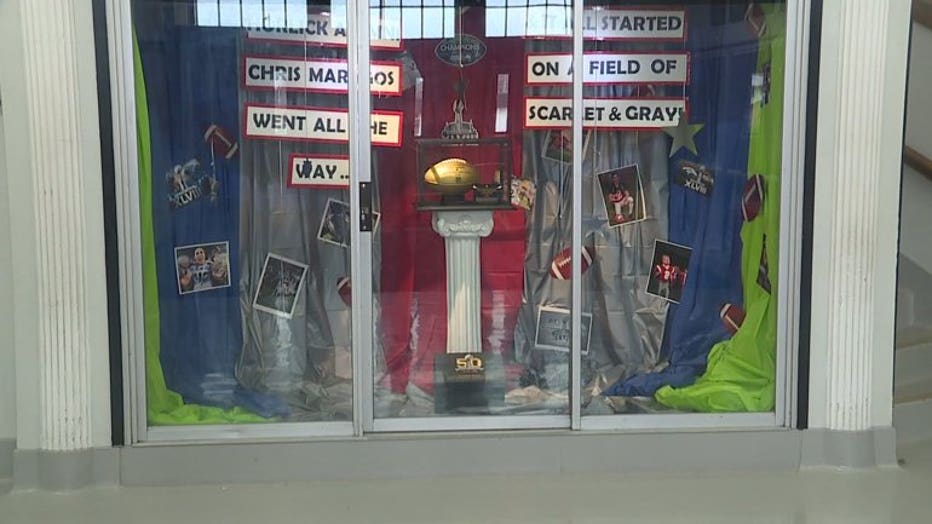 Golden football at Racine Horlick High School for Chris Maragos


"You know, it's got our high school, it's got his name -- so it's kind of a...it's something that we will cherish for a long time," Joe Wendt, Horlick High School athletic director said.

Wendt coached Maragos during his senior year at Horlick.

"He was always the first to practice and the last to leave," Wendt said.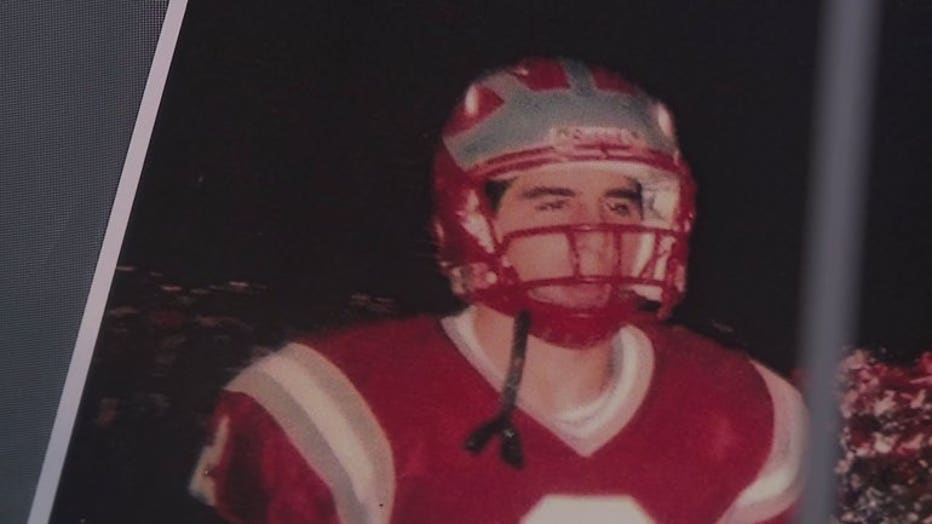 Horlick High School Head Football Coach Brian Fletcher says Maragos stood out most because of his character.

"He's not the kind of kid that stood out where you'd say, 'oh, this kid is going to the NFL,'" Fletcher said.

But Fletcher says Maragos was a hard worker, a great student and a great leader. Fletcher remembers one incident at a team meeting when Maragos stood in front of his team, sharing his faith.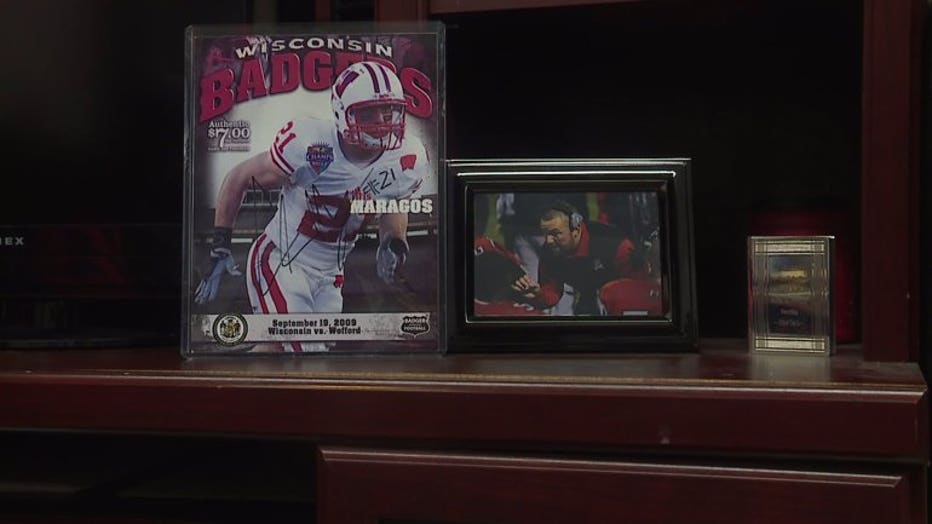 "In the theater, where he stood up in front of the team and shared his faith and to me, as a young coach to see a kid standing in front of his high school peers sharing his faith with them was a pretty remarkable thing," Fletcher said.

Maragos was a Wisconsin Badgers standout after walking onto the team, and the golden football now on display at Horlick High School is a testament to Maragos' NFL career.

Jordan Gallagher went to Maragos' football camp. He says football is in his blood, and Maragos inspires him.

"He told us what to do, how to do it. Don't give up," Gallagher said.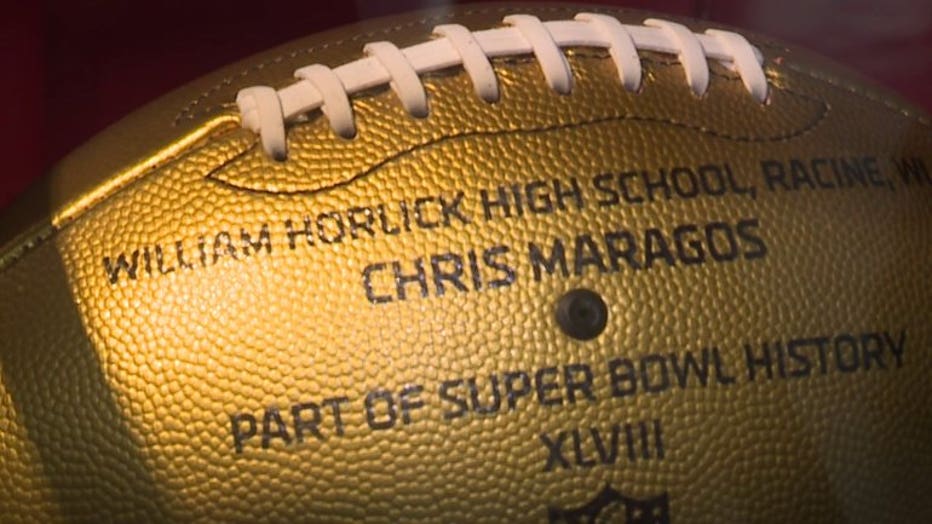 Golden football at Racine Horlick High School for Chris Maragos


Noah Clark says Maragos set a high standard.

"If you want to do it, as bad as you want to do it, you can do it. You just have to put in the work. Do whatever's necessary. Stay focused in the classroom," Clark said.

Horlick High School officially retired Maragos' jersey, so it's obvious he means a lot to the school.