'Cautiously optimistic!' Fans hope return home will spark Brewers' bats vs Dodgers


MILWAUKEE -- Emotions ran high in Milwaukee Wednesday, Oct. 17 after the Milwaukee Brewers fell to the Los Angeles Dodgers 5-2 in Game 5 of the NLCS. FOX6 News found fans who haven't been to the World Series since 1982 feeling sick, but some said they haven't lost hope.

Clayton Kershaw bounced back from one of his worst postseason starts with one of his best, pitching the Los Angeles Dodgers past the Milwaukee Brewers 5-2 Wednesday to move one win from a return trip to the World Series.

The Dodgers took a 3-2 lead in the NL Championship Series, boosted by Max Muncy's go-ahead single in the sixth inning. Kershaw held the lead, scoring an insurance run in the seventh and then exiting.

"To go back to Milwaukee up 3-2 as opposed to being down 3-2 is huge for us," Kershaw said. "It's been a battle every single game we've played them so far and we don't expect anything different when we go back."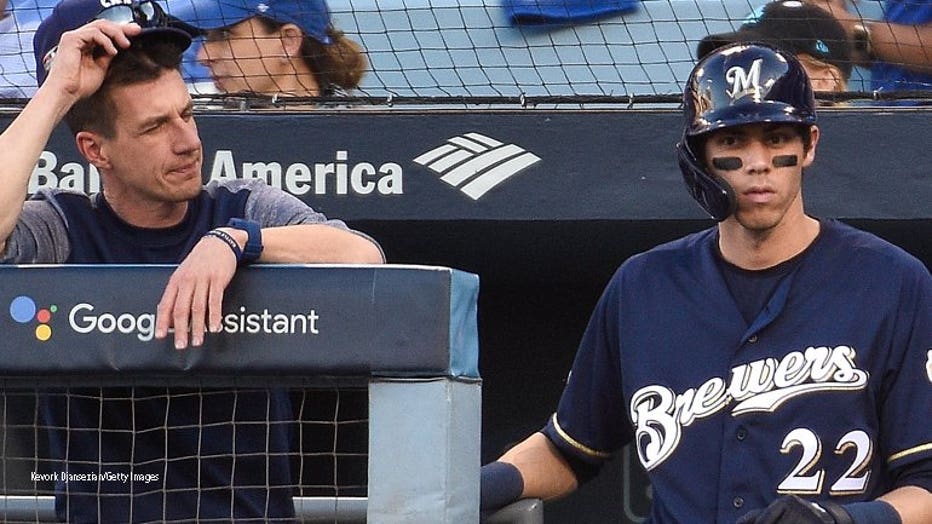 LOS ANGELES, CA - OCTOBER 17: Christian Yelich #22 and manager Craig Counsell #30 of the Milwaukee Brewers react during the eighth inning against the Los Angeles Dodgers in Game Five of the National League Championship Series at Dodger Stadium on Oct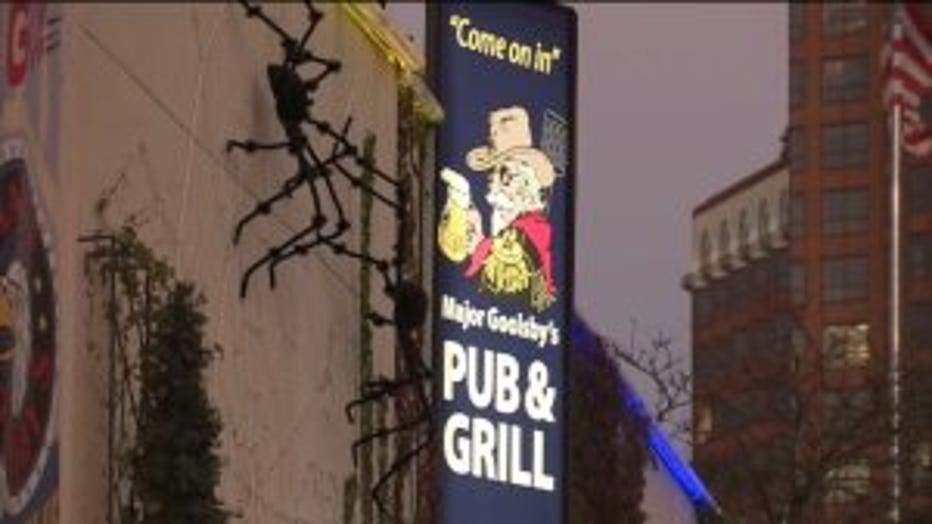 Game 6 is Friday night in Milwaukee. The Brewers will start left-hander Wade Miley, who walked Cody Bellinger to open Game 5 before getting pulled in an interesting piece of strategy by manager Craig Counsell. Lefty Hyun-Jin Ryu will go for the Dodgers.

"We're in a good spot, man," Counsell said. "We're going back home, to me, in a position of strength."

Inside Major Goolsby's, Jason Volkoff said after Wednesday's loss, he was suddenly filled with doubt.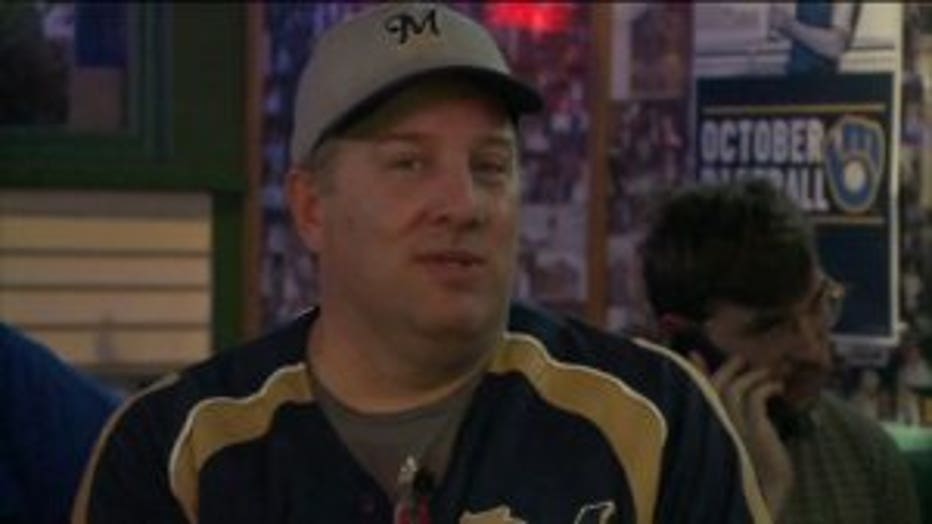 "I'm a little nervous, to be honest with you. I feel like the bottom has finally dropped out," said Volkoff.

The loss has the Brewers with their backs against the wall. They must win Friday, Oct. 19 at Miller Park in Game 6, or they're done. If they win two more, they're in the world series. With the season on the brink, we found not all have lost faith.

"We got two games in Milwaukee. We're going to come back. We're going to take care of business," said a fan.

"We're fine. When we come home, we're going to hit the ball," said a fan.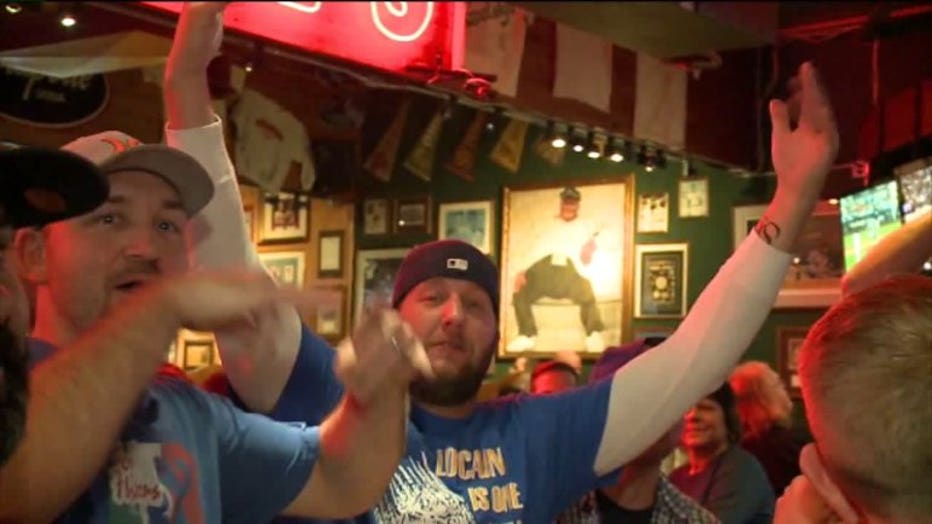 If the Dodgers want to advance, they'll have to win on Brewers' turf.

"Cautiously optimistic!" said a fan.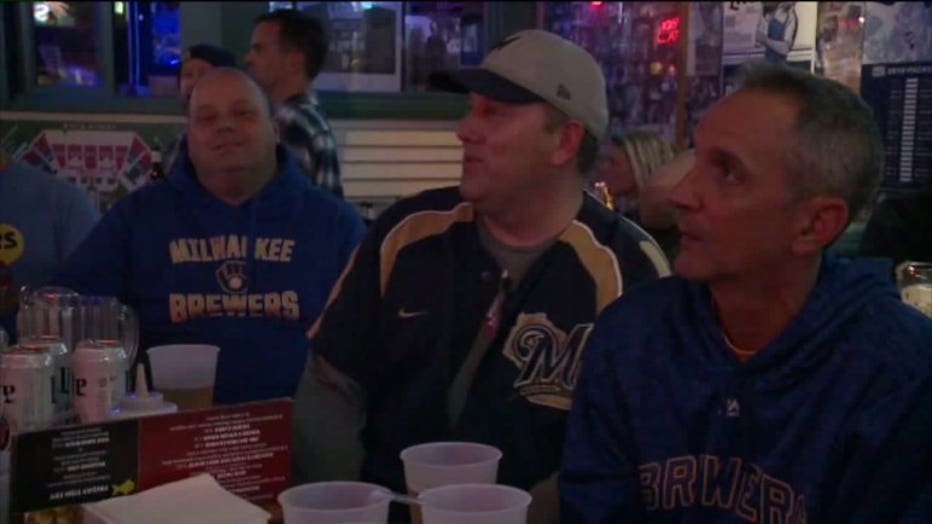 It'll be a big day for Wisconsin sports on Friday -- with the Milwaukee Bucks' season opener at Fiserv Forum, the Brewers at Miller Park and high school football playoffs.