'Bucks in 6:' After winning Game 4, Bucks will play at least 1 more game at BMO Harris Bradley Center


MILWAUKEE -- The Milwaukee Bucks on Sunday, April 22 tied the first-round playoff series with a 104-102 win over the Boston Celtics in Game 4 at the BMO Harris Bradley Center. It means they'll play at least one more game at the Bradley Center on Thursday, April 26 -- Game 6.

Game 5 will be played Tuesday in Boston.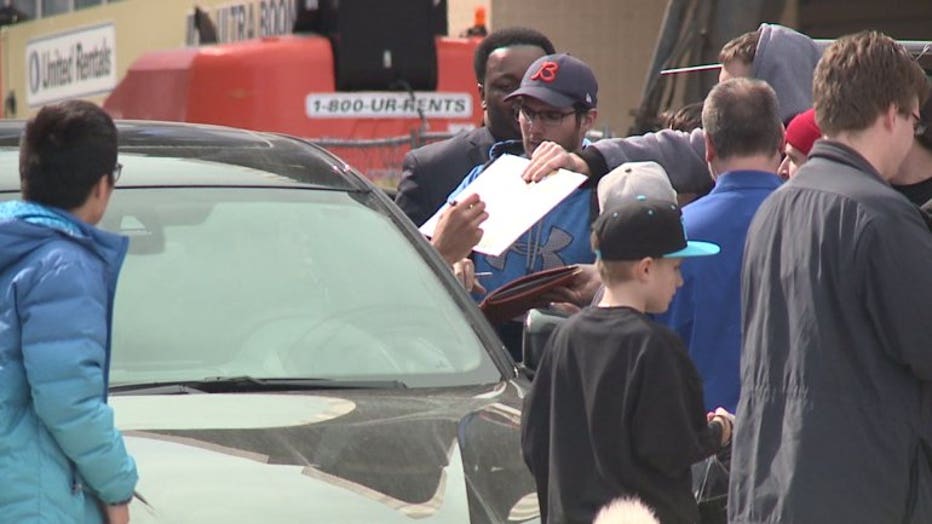 Giannis signs autographs after Game 4


The win and the spring-like weather made for a double whammy for fans who came out for the game. FOX6 News got a quick glimpse at the Greek Freak himself, Giannis Antetokounmpo, signing autographs after the game.

Antetokounmpo scored 27 points, including tipping in the go-ahead basket with 5 seconds left. Boston's Marcus Morris missed a 14-footer at the buzzer with Khris Middleton's hand in his face to seal a nail-biting win for the Bucks.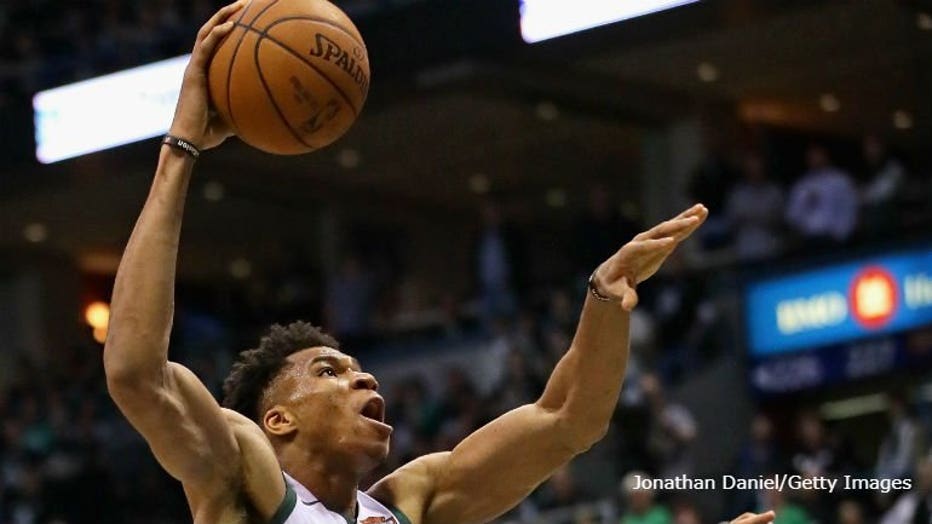 MILWAUKEE, WI - APRIL 22: Giannis Antetokounmpo #34 of the Milwaukee Bucks goes up for a dunk over Al Horford #42 of the Boston Celtics during Game Four of Round One of the 2018 NBA Playoffs at the Bradley Center on April 22, 2018 in Milwaukee, Wisco


After the game, everyone was chanting "Bucks in 6."

Many on Sunday wondered whether this might be the final Bucks' game at the BMO Harris Bradley Center, but the win means there will be at least one more game played there on Thursday. That made some Bucks' fans pretty happy.

"I knew it! I had a feeling," said Max McDermott.

"It took a whole team effort. The moment was right at the end when everybody came together and when it came down to the end, they got the lucky block they needed and they got the win!" said Scott Obst.

"It was real alive. Everybody was amped. We helped the bucks get the win for sure -- the crowd did. A lot of stuff going on in the city that we're not too proud of, and little stuff like this brings happiness to the city, makes it a little more enjoyable to be in Milwaukee," said Chancie Eubanks.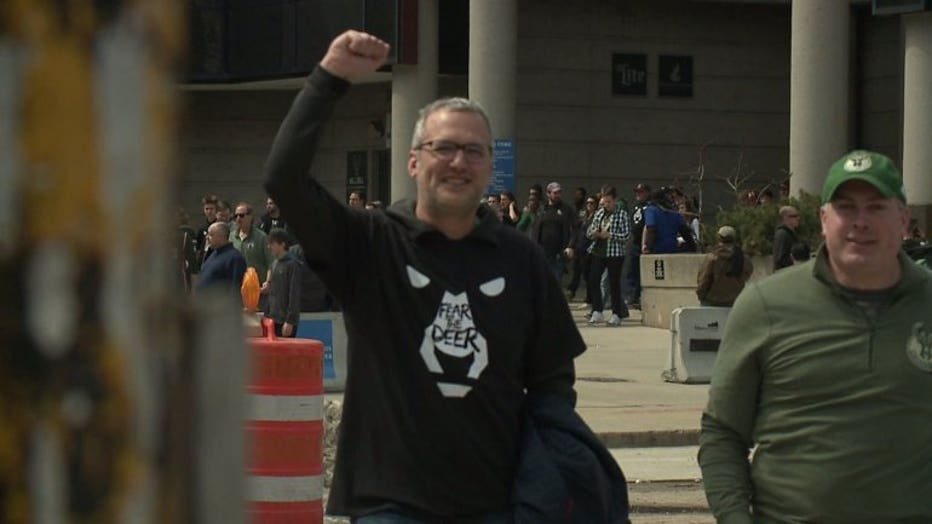 "Last quarter was tough. They fought back. Celtics came back and took the lead and I thought it was going to be trouble, but they came back and held it," said Eugene Laflamme.

Evan a young Celtics' fan had on a Bucks' hat by game's end.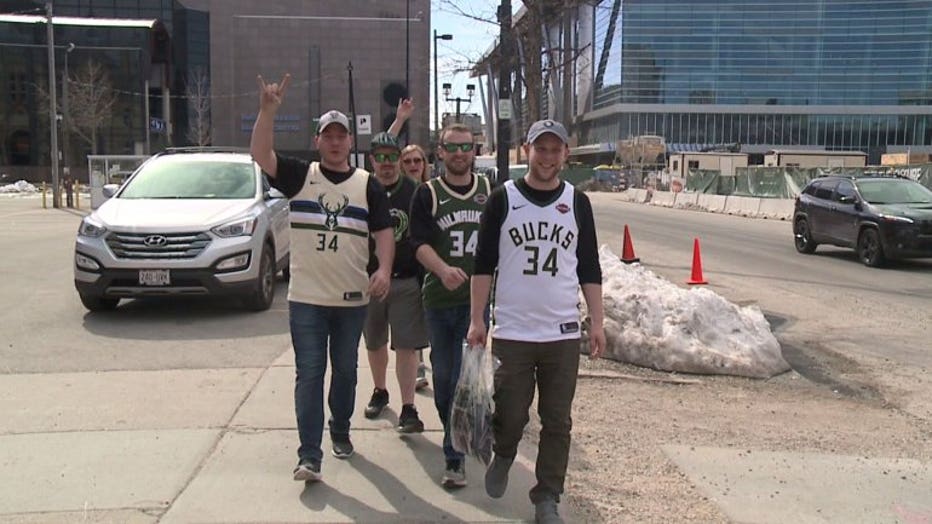 "I was cheering for the Celtics because I'm from Boston. I thought it was a really good game, especially in the end because it kept switching back and forth," said Zachary Clark.

Tickets are available for Game 6 in Milwaukee. CLICK HERE for more information.