Bucks GM John Hammond to become GM of the Orlando Magic
ORLANDO -- Jeff Weltman didn't wait long to make his first move as the Orlando Magic's president of basketball operations. Hours after the Magic formally announced Tuesday morning, May 23rd they had hired Weltman, he named longtime NBA executive John Hammond as the club's new general manager. Hammond replaces Rob Hennigan, who was fired last month after the Magic failed to make the playoffs during his five-year tenure.

Hammond, 62, spent the last nine seasons as the Milwaukee Bucks general manager. In Hammond's 26 years in the NBA, his teams have made 15 postseason appearances.

"John brings tremendous experience and is a great talent evaluator," said Weltman, who was an assistant general manager under Hammond in Milwaukee from 2008-13 and the two also worked together in Detroit from 2007-08. "He has experience in everything from day-to-day operations to player development. He built a great team in Milwaukee, and won a championship while in Detroit. We are very fortunate to have him as part of the Magic family."

Weltman, who is scheduled to be introduced at a news conference on Wednesday, spent just one season as the Toronto Raptors' general manager, the last of his four years with the organization. It was reported Monday night that Weltman and the Magic had agreed to a deal.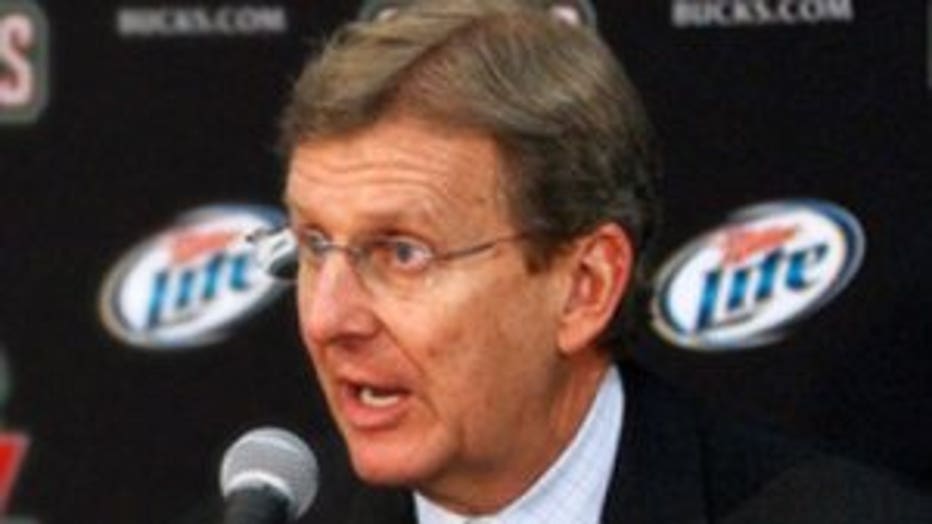 John Hammond (Photo Courtesy Bucks.com)


In addition to stops in Toronto, Milwaukee, Denver and Detroit, Weltman also has worked with the Los Angeles Clippers. A veteran in NBA circles, he is relatively unknown to the casual basketball fan.

The two seasoned NBA front-office executives inherit a team that went 29-53 last season and has the No. 6 pick in the NBA draft.

"Jeff brings tremendous experience and a team-first approach to our president of basketball operations position," Magic President Jeff Martins said in team release. "Jeff is a strategic thinker and strong leader, has great relationships in the industry, and will bring a collaborative approach to our basketball operations leadership."

The 52-year-old Weltman joined the Raptors in 2013 as their vice president of basketball operations before taking over last September as GM under team president Masai Ujiri.

It's unclear what role Matt Lloyd, who has been the interim general manager since Hennigan was fired, will have with the team going forward. He had been a candidate for the Magic's general manager job.

Bucks ownership issued the following statement:

"John Hammond has been an incredible asset to the Bucks organization these last nine years and a true professional in every sense of the word. His keen eye for talent and relentless drive to build one of the finest teams in the league has helped the Bucks become a championship-caliber organization on and off the court. We wish John and his family nothing but the best in Orlando.

We remain very excited about the prospects of our team and anticipate further announcements about the front office staff to be made in the near future."