Bucks give back, spend time with members of U.S. Armed Forces: "Great to meet them and their kids"
MILWAUKEE -- The Milwaukee Bucks gave back to some of those who deserve it the most -- members of the United States Armed Forces and veterans.

"It is awesome," Joey Zdroik said.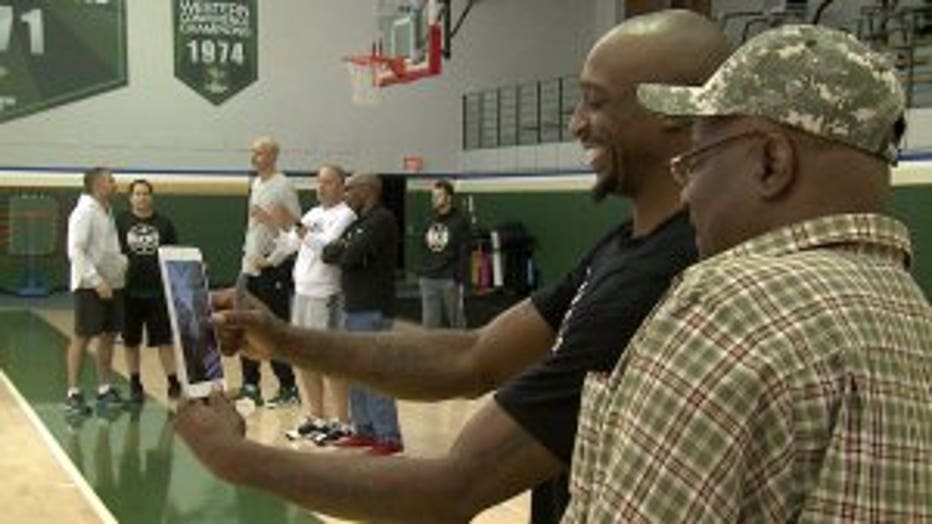 That was the best way to sum up what happened after a recent Milwaukee Bucks practice. After working on their jump shots -- an assist for more than 30 active military members, veterans and their families.

"We got to practice in front of the veterans and afterwards they got to come down and kind of hang with us and it was great to meet them and some of their kids," Steve Novak, Bucks forward said.

It was part of a continuing program by the Bucks to give back to those who serve or have served in the Armed Forces.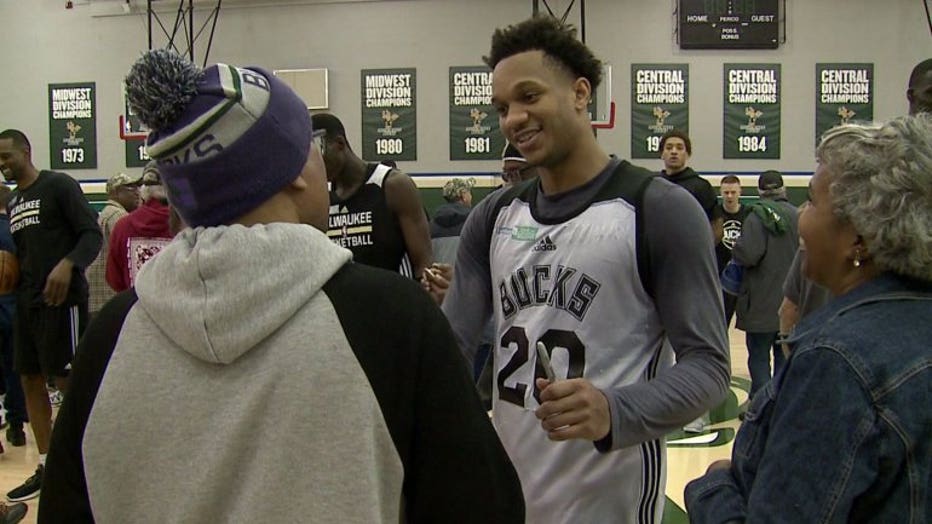 "To see them come down to say thank you for having us here just makes you feel good -- that you are doing something right," Jason Kidd, Bucks head coach said.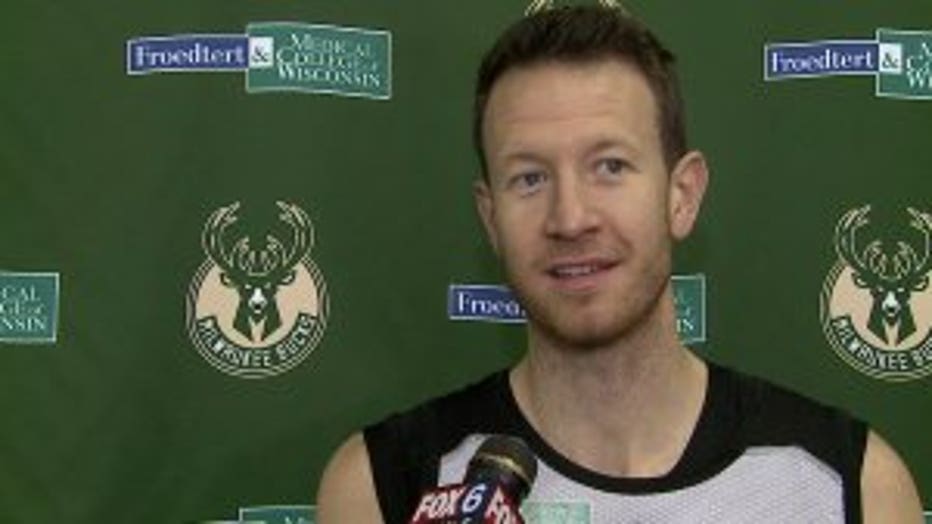 "We are blessed to play basketball. We are blessed to have the freedoms that we have, so sometimes I think we do take it for granted -- myself included -- and to be able to kind of look these guys in their eyes to see who they are and putting their lives on the line and sacrificing a lot of things with their families to protect us as a country, it's special, so it's nice for us to take a moment after practice and be with them in a casual setting and I think just have a good time," Novak said.

It is an experience many people never get, and Zachary Zdroik said he didn't take it for granted.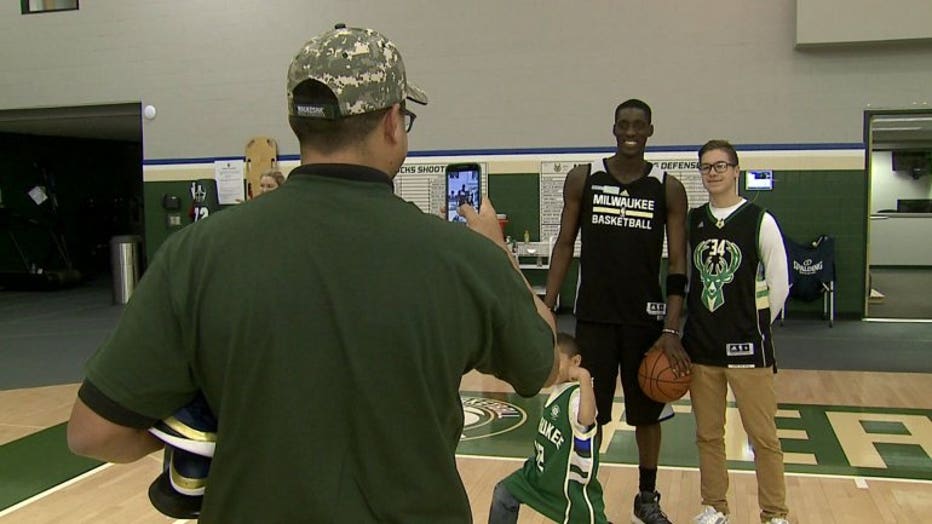 "I think it's great what the Bucks do with this with the community. It's an awesome involvement -- get the veterans involved and showing that they are thankful for what we do. It's very awesome to see. I got my son Joey with me, and he absolutely loved it. It was an awesome experience. I don't know if he knows how awesome it is, but I'm definitely enjoying it and so is he. It is great," Zdroik said.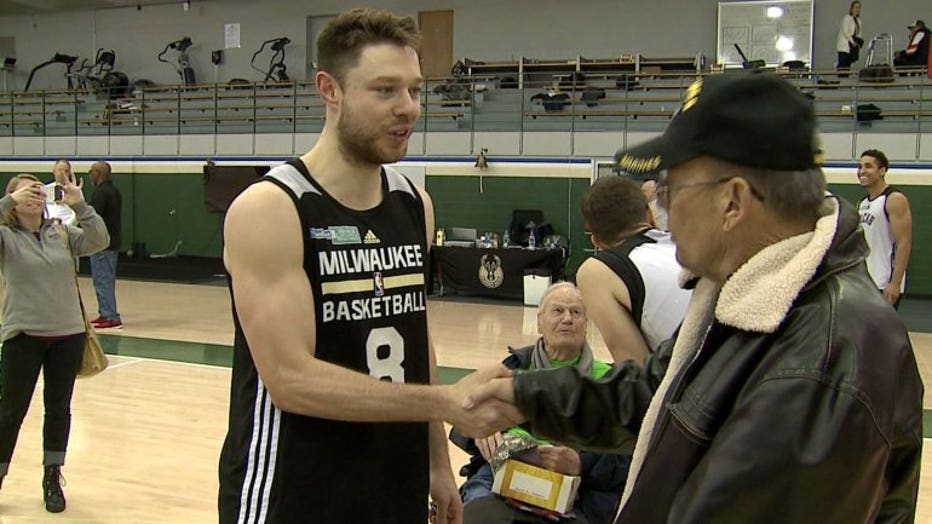 That sentiment was reiterated by Army veteran Peter Corrao.

"I thought it was very interesting. I've never been to it before. I think they really care. I think it's something that they are giving back to the community and to our veterans," Corrao said.

Coach Kidd said that was the real reason for this event.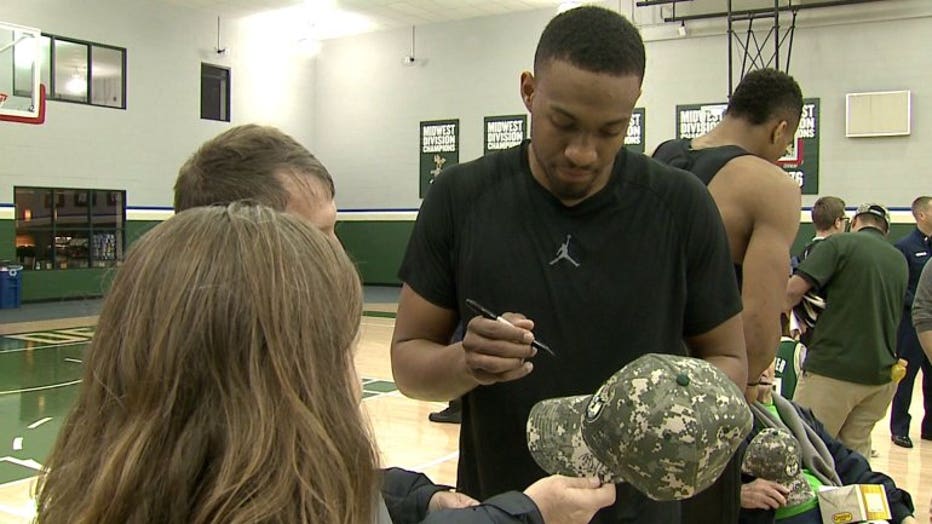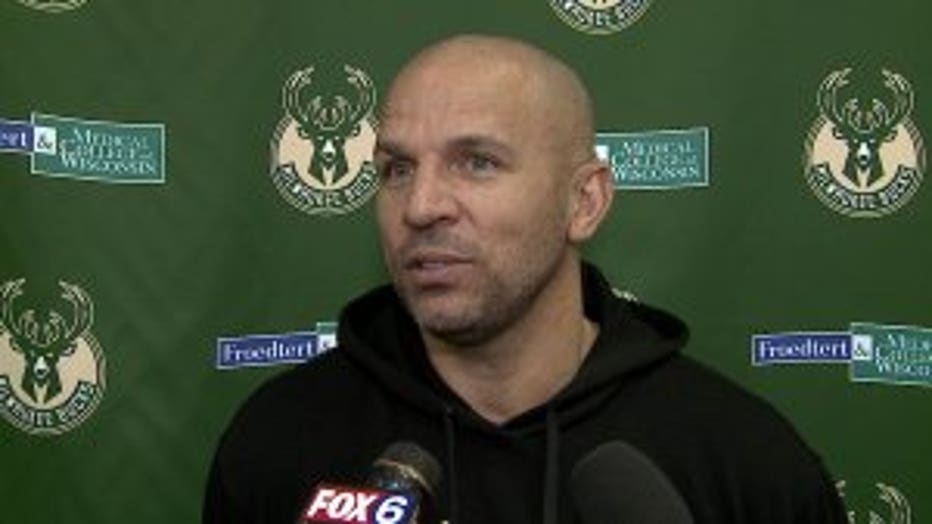 "I think understanding our organization is about giving back. It doesn't always have to be about tickets or a game. To come here to practice, to be able to have lunch, to be able to talk to them face-to-face. It reminds you of what's important, especially for the holidays, to see people smile. That's what life is all about," Kidd said.

2016 was the second year that the Bucks have had this event for veterans and active service members.