Bucks fans will be able to show pride in their team with new license plate
MILWAUKEE -- Gov. Scott Walker signed a bill on Wednesday, March 30th that creates a Bucks specialty license plate that Wisconsin residents can purchase through the DMV later this year.

Eighty percent of the revenue generated from the specialty plates will be used to retire state debt for the new arena, while the remainder will fund a new Bucks charitable foundation. After the arena debt is retired, all of the revenue generated will be used for charitable purposes.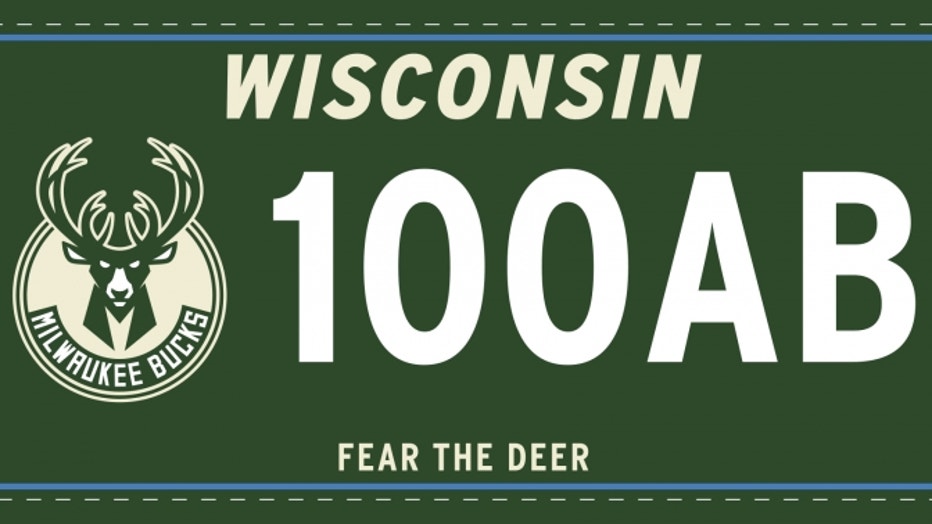 Milwaukee Bucks license plate


"These Bucks plates offer our fans a way to support a worthwhile cause while sharing their support of the team in a special way. We look forward to seeing Bucks plates all across the state very soon," Bucks President Peter Feigin said in a statement.

Construction on a new downtown arena and surrounding sports and entertainment district will begin this summer, with the arena completed in time for the start of the 2018-19 NBA season. To learn more about the new arena and view renderings of the design, visit bucks.com/arena.

CLICK HERE to register if you would like to be notified when the Bucks license plates are available.