Brothers turned teammates, Wisconsin's Beau and Luke Benzschawel "couldn't be happier"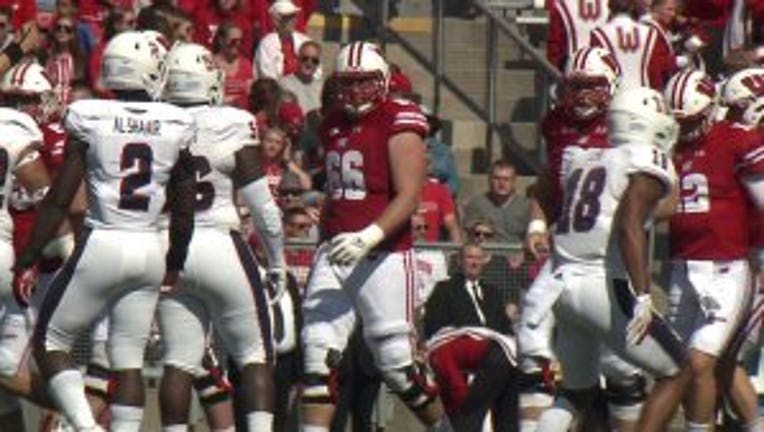 MADISON -- It's a dream come true for many high school football players in Wisconsin to line up for the Badgers in college. One family is seeing that dream come true, times two!

Number 66 for the Badgers and number 86 for the Badgers, both need large jerseys. After all, they are big guys -- plus they have a long last name: Benzschawel. The Grafton High School products get to be a part of a college football power in a college football town, together.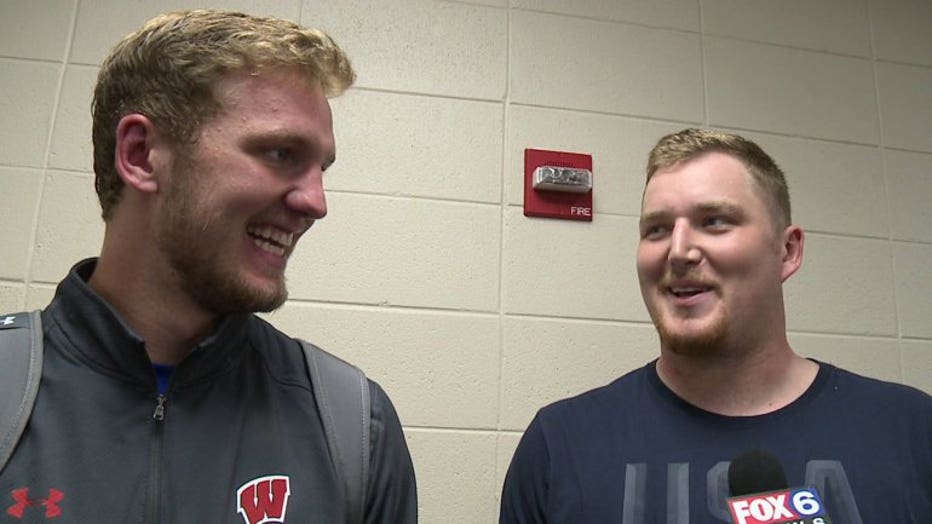 Luke and Beau Benzschawel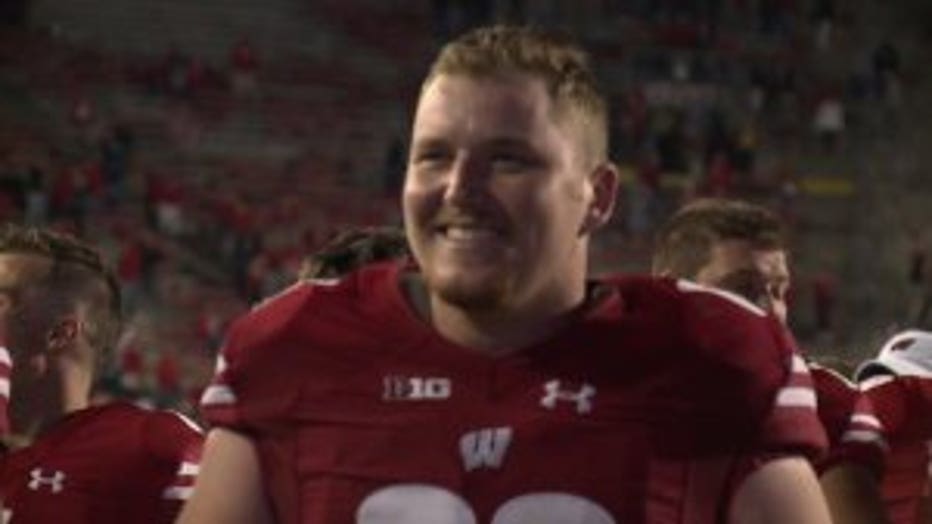 "It's awesome. Honestly, I think we're living the dream. Honestly, I couldn't hope for more. That's pretty much it," said Beau Benzschawel.

"We see each other 24/7. It's basically like we're at home," said Luke Benzschawel. "I'll come over to his house all the time and hang out with him. We're neighbors too, so basically it's just like being back at home, just without mom and dad."

Both guys are quick to note that they love the fact mom and dad can get to their games so easily, and they can bring some other family and friends.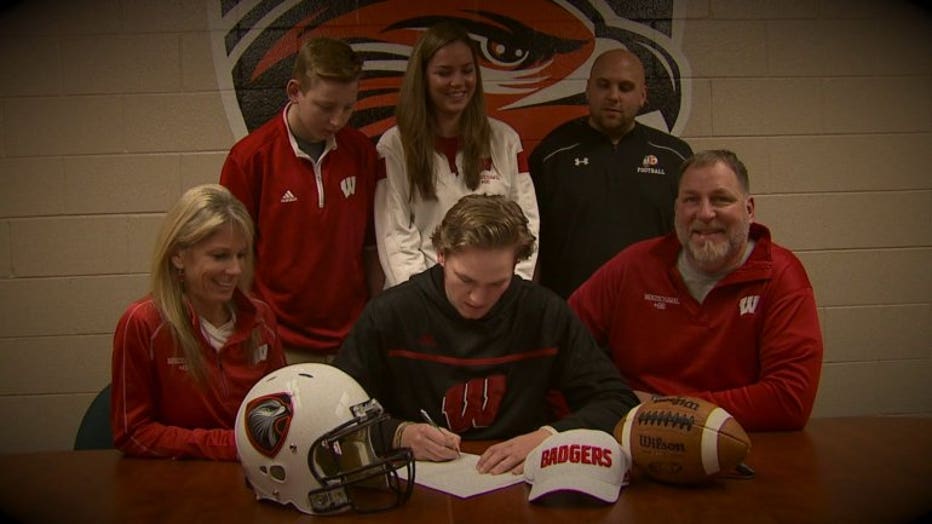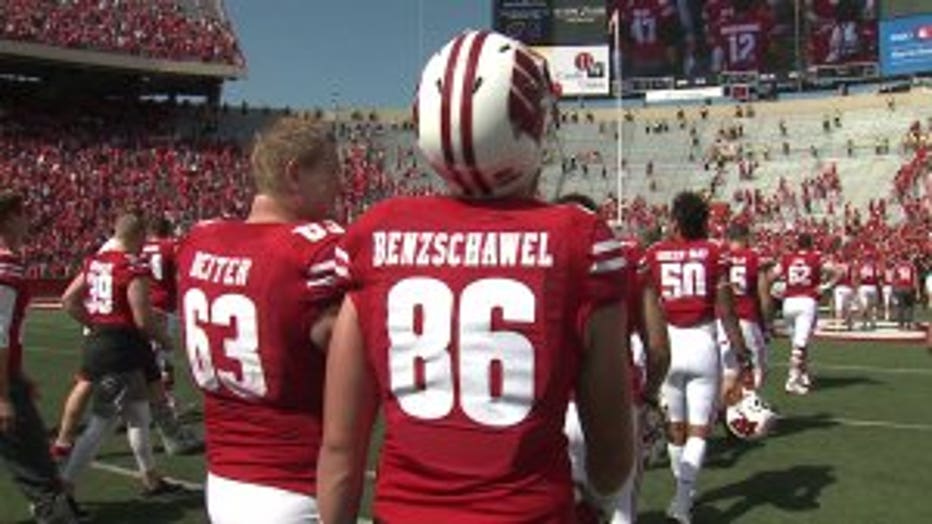 "Yeah, of course, now that Luke is on the team, we get eight tickets per game, so we can bring a couple more people," said Beau.

The show is generally worth it. Luke is a red-shirt freshman with a bright future at tight end -- Beau is a junior guard who is a preseason first team All-American according to USA Today. He's very good, and very humble.

"He definitely just doesn't even think about it. I'm more of the one like, 'did you see this?' He didn't even see it. I'm the Twitter guy. I said 'did you see this,' and he'll be like, 'cool' -- just shrugs it off like it's nothing," said Luke.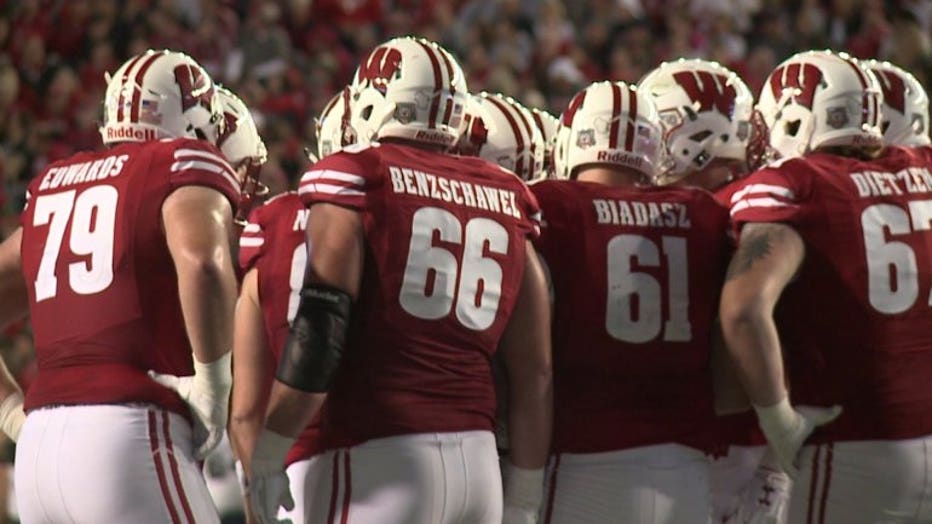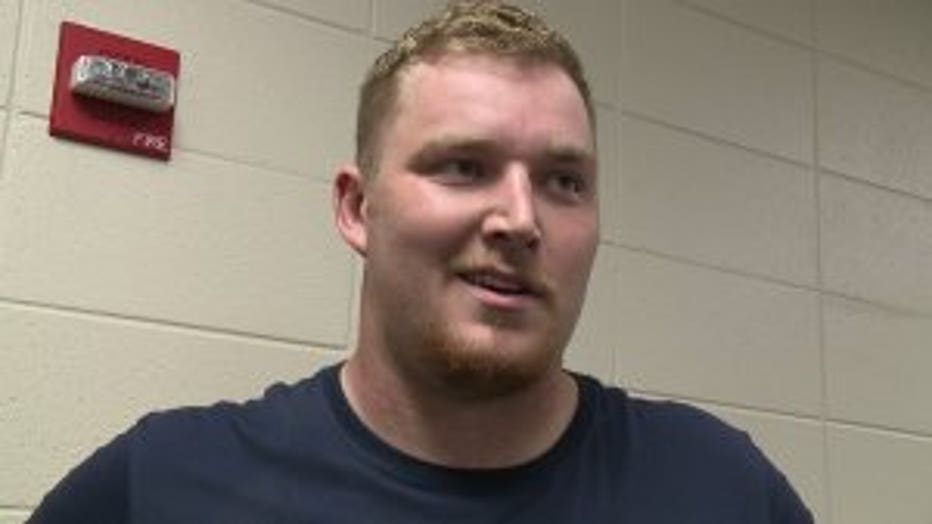 Beau and Luke's dad and uncle played for the Badgers. It was almost preordained that they would too, but it didn't happen exactly as you might expect. In fact, it almost didn't happen at all.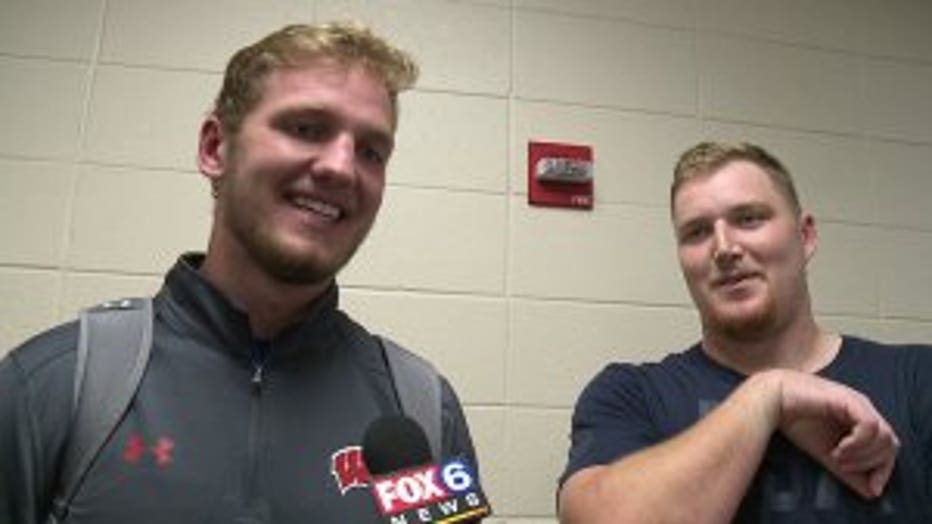 "It was always a dream, but at first I was committed to Syracuse to be a tight end, and luckily enough once Wisconsin found out about it, they offered me. I thought I was going somewhere else, but now that I'm here, I couldn't be happier," said Beau.

It's now a package deal. Two Benzschawels are growing into their big jerseys and growing up in life.

"If Luke needs something, if he's got questions, he's always going to ask them of me and I'm going to help him out the best I can. I don't know, I think we're pretty close as far as being about to communicate with stuff like that," said Beau.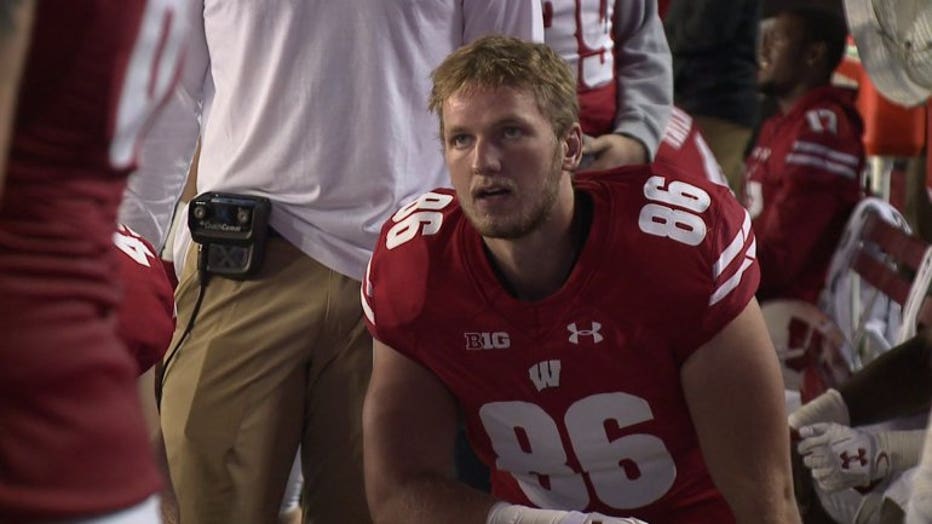 "The first year, it was a little sketchy going around campus. It was like, where should I park when I go to class, and what should I eat on these days when my training is not as good and stuff like that," said Luke.

Beau got a little banged up in the last game, but both he and Luke figure to get their chances to help Wisconsin build on what has started out as a 2-0 season.