'Brings a lot of excitement:' World Series of Poker returns to Potawatomi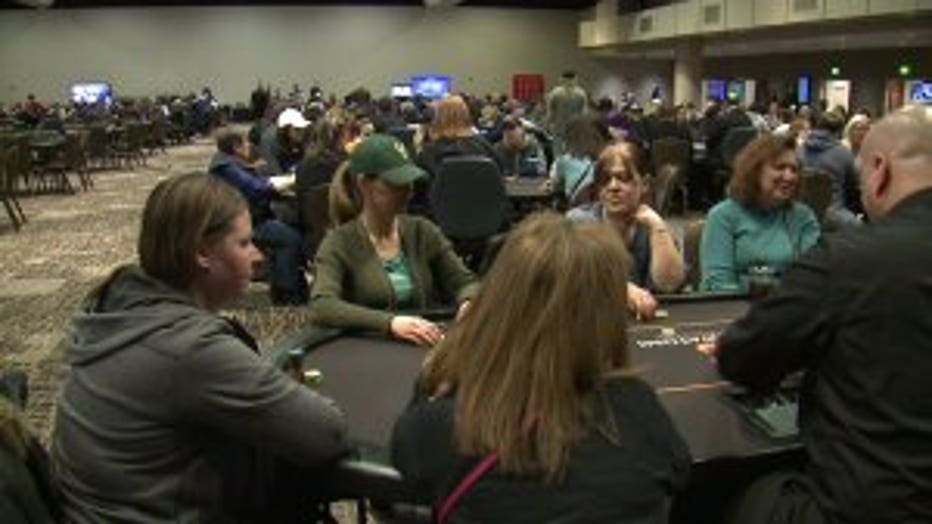 MILWAUKEE -- Poker is played every day at Potawatomi Hotel & Casino in Milwaukee. Recently, there was a poker event that brought together players from around the country.

"I see people drinking, having fun, talking. You meet a lot of people coming to these things and it's a good time," said Eric Lusch, works for World Series of Poker.

"It really puts us on the map. We've had a lot of smaller events leading up to this and an event like this has really been a great experience for our room," said John Doyen, Potawatomi Poker Room shift manager.

The World Series of Poker made a stop in Milwaukee.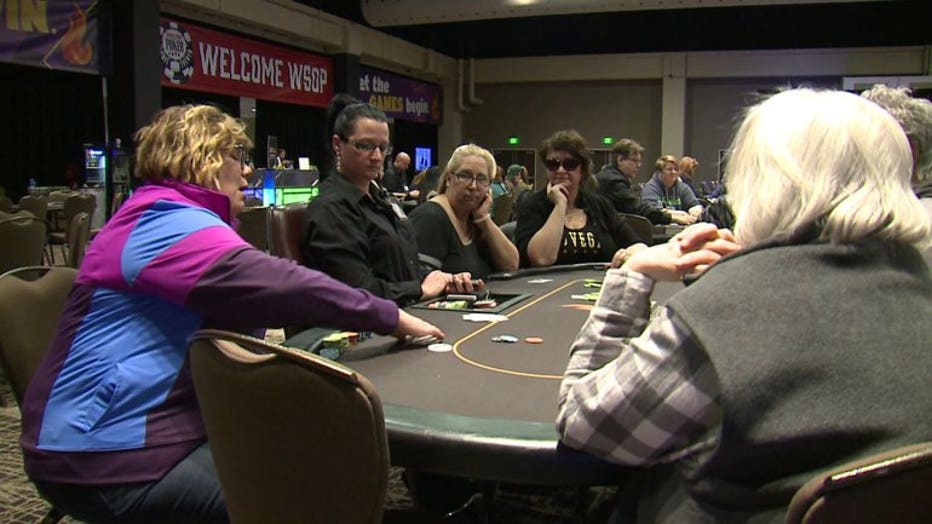 "It brings a lot of excitement to the Poker Room. Probably one of the greatest things that we've seen in my 10 years here at Potawatomi," said Doyen.

The World Series of Poker takes place over nearly two weeks with thousands of people playing. This was the second year that they've come to Milwaukee.

"We were kind of slacking in the Midwest a little bit, so to get a Milwaukee stop was awesome last year, and we hope to keep it rolling for many years to come," said Lusch.




The event drew professionals from across the country, like Maurice Hawkins of West Palm Beach, Florida -- the all-time World Series of Poker ringleader.

"One year I had a historic year. A couple years ago, I won two back-to-back circuit mains -- three in one year. I won Iowa the last two stops, so I think I became, I guess they call me a legend, but yeah, something like that," said Hawkins.

Hawkins was studying to be a doctor, but that all changed after an injury and he began playing poker seriously.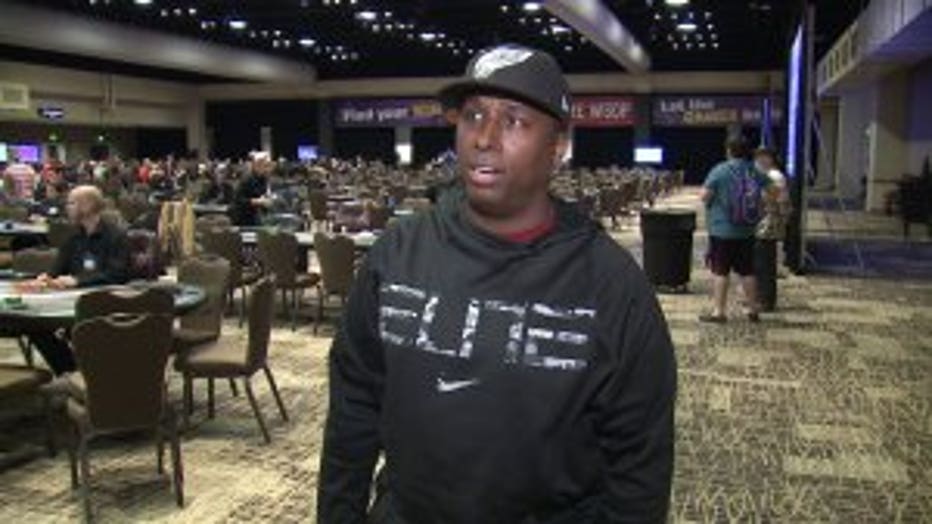 "I walked into a casino when I was hurt and I found out I had a knack for the game. I was 21 and I won like $40,000 and I was like, 'this is nice,' and that's how I got into poker," said Hawkins.

While pros are out there, many who play in the World Series of Poker are just people who like the game.

"The other five percent is the local people who we love to get -- the blue collar workers who come to play poker for fun and want to play with the WSOP. That's who we want to tailor to," said Lusch.

Sometimes, those amateurs show the professionals a thing or two.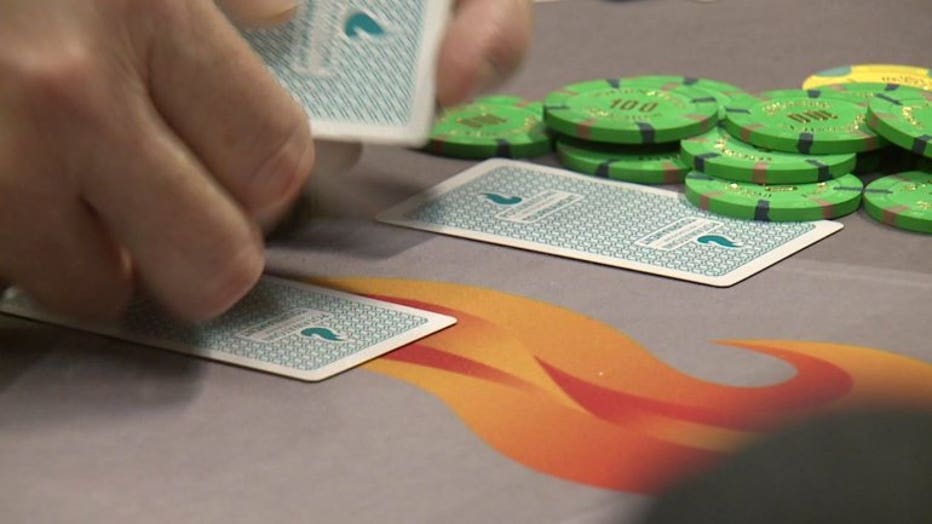 "I interview a lot of the winners and I've interviewed truck drivers, or just yesterday I interviewed a guy from South Dakota, who was a farmer and seed dealer and played poker on the side and I get a mix of winners all the time," said Lusch.




But then again, they are professionals for a reason.

"It's great. They like to give me chips and I like collecting them, so I can't wait," said Hawkins.

By the looks and sounds of it, Milwaukee can't wait to have the World Series of Poker back again.

"You see a lot of characters for these events. It's actually really exciting and that's half the fun -- meeting all the new people talking to the different people. It's really exciting," said Doyen.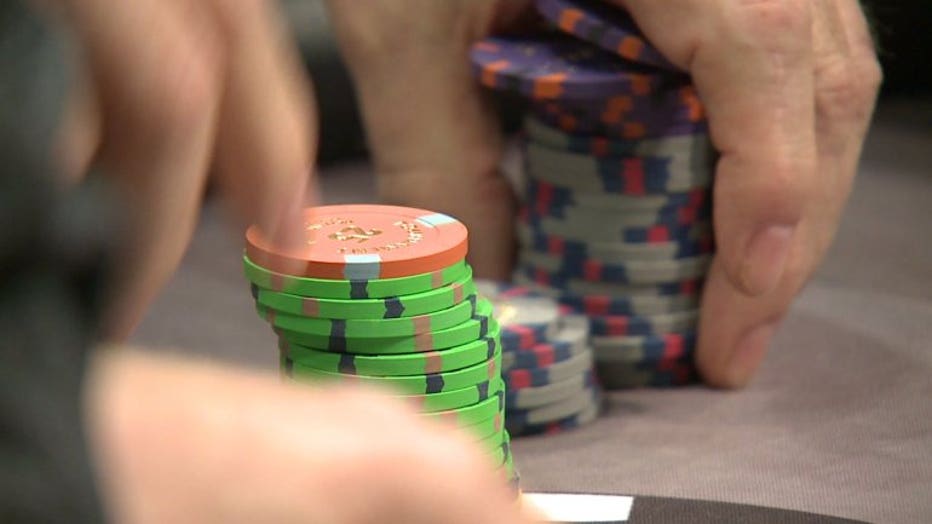 As for Hawkins, he ended up taking fourth place in the Miami event, pocketing a prize of just over $63,000.