Brewers' Yovani Gallardo apologizes for drunk driving arrest


MILWAUKEE (WITI) -- Yovani Gallardo, a starting pitcher for the Milwaukee Brewers, was arrested and cited for operating while intoxicated (OWI), 1st offense early Tuesday morning, April 16th.

According to police, Milwaukee County Sheriff's Deputies pulled Gallardo over on westbound I-94 near 84th St. shortly after 2 a.m. The witness who called 911 to report this incident indicated the driver's speed varied between 40 m.p.h and 70 m.p.h. and the driver was swerving in all lanes.

When the deputy pulled Gallardo over, Gallardo indicated he had been drinking at Leff's Lucky Town in Wauwatosa. He performed poorly on field sobriety tests and registered a .22 on the intoximeter (nearly three times the legal limit for driving). Gallardo was arrested and taken to the County Correctional Facility and released at 6:25 a.m.

"I want to apologize to the organization and all people in Milwaukee and my family for my actions," said Gallardo in a news conference Tuesday afternoon. "Obviously what happened last night, I made a bad decision, I made a mistake. I know I lost a lot of respect  from a lot of fans. I just want to apologize."

According to the bar's owner, Gallardo was with a Milwaukee police officer who was serving as his body guard at the time he was drinking at the bar. Milwaukee Police Chief Ed Flynn responded to that accusation on Tuesday.

"The only thing I know for a fact is Yovani Gallardo was arrested for drunk driving. I know there are reports he was with an off-duty police officer who was allegedly providing body guard services. I don't have any knowledge of it. I'm unaware of such an arrangement between any of our police officers and members of the Milwaukee Brewers. So we're certainly going to look into it. The only fact I have right now is that the arrest occurred. Anybody who seeks off duty employment is supposed to get that employment approved by the management of the organization. We don't have any such requests on file," Chief Flynn said.

Leff's Lucky Town Owner Mike Szohr was surprised by the Gallardo news. He says the Brewers ace left his bar after midnight, but seemed lucid.

"He was out here with some people. One person was a bodyguard or driver person, but he had a driver with him," said Szohr, owner of Leff's Lucky Town.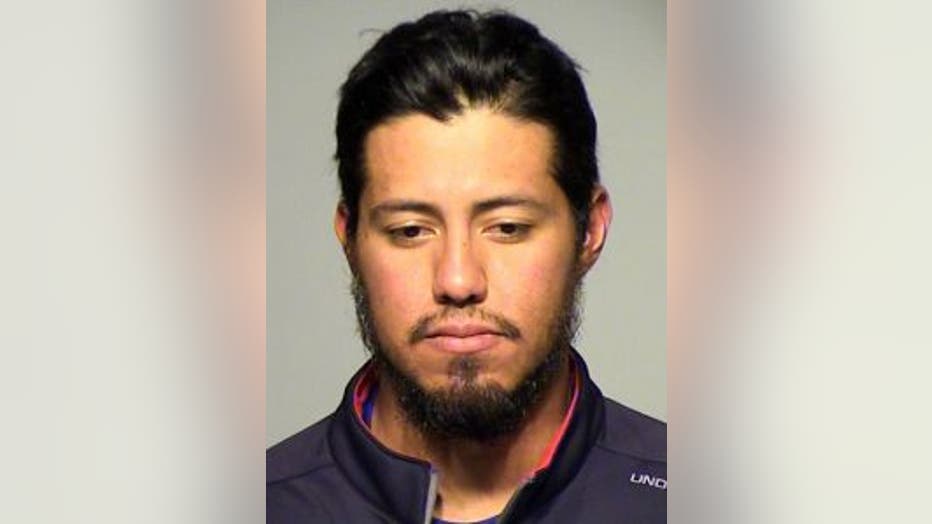 Despite the lapse in judgement, some Brewers fans are being supportive of Gallardo.

"I tend to be a positive thinker and I think maybe this is something that will get everyone fired up and turn the season around," said Ben Gohlke.

"I still think he's a good player and best pitcher we got hope he sticks around," said Nick Curtis.

If convicted, Gallardo faces fines up to $600 along with a fine of $178.80 for a lane deviation citation.

Monitor FOX6 News and FOX6Now.com for updates on this developing story.