Brewers OF Curtis Granderson sports new smile after helmet incident
MILWAUKEE -- Milwaukee Brewers outfielder Curtis Granderson is sporting a new smile -- after chipping a tooth in Game 5 of the National League Championship Series (NLCS) on Wednesday, Oct. 17.

Granderson smashed an RBI double in the ninth inning. But as he was sliding into second base, his helmet came off, bounced off the turf and ricocheted into his mouth.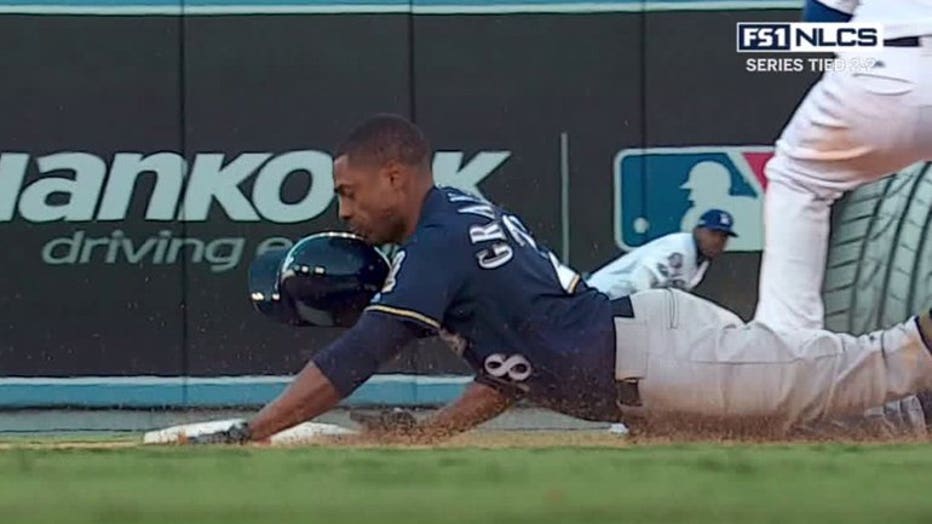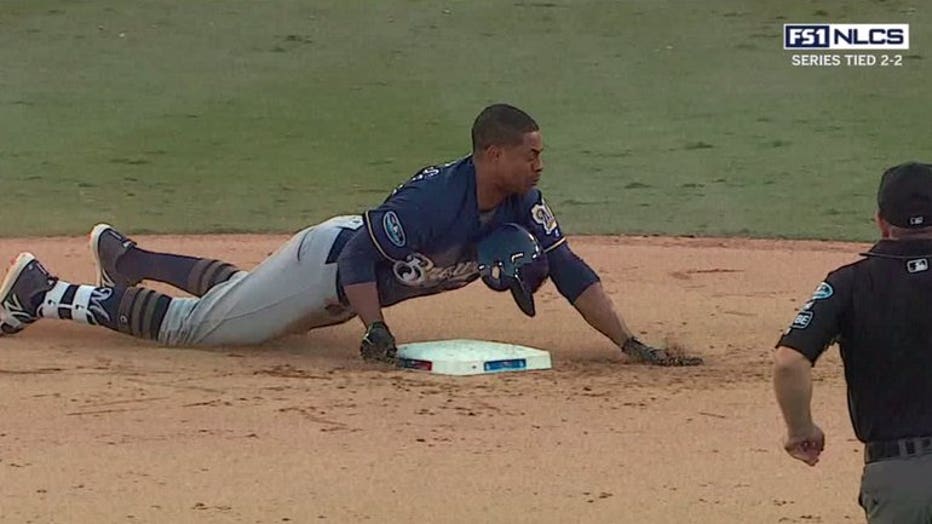 The result of the incident -- a chipped tooth.

Granderson posted to Instagram on Thursday saying, "I woke up with a little chipped tooth, but not as bad as @edhelms in the Hangover. Cheesin' hard for game 6 tomorrow!🧀"




As of this writing, the Dodgers hold a 3-2 lead in the best of seven games series. Game 6 will be played at Miller Park on Friday, Oct. 19. Game 7 (if necessary) will also be at Miller park.

On Friday, Oct, 19, Granderson shared that his tooth is all back to normal.