Brewers OF Christian Yelich named 2018 National League MVP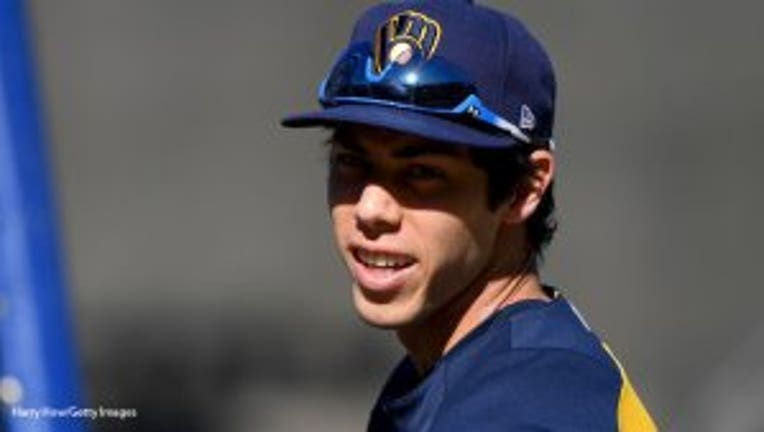 article


MILWAUKEE -- Major League Baseball announced on Thursday evening, Nov. 15 that Milwaukee Brewers outfielder Christian Yelich is the 2018 National League Most Valuable Player (MVP).

Yelich received 29 first-place votes and 415 points from the Baseball Writers' Association of America in balloting announced Thursday.

Yelich was one of three National League nominees for MVP that included Nolan Arenado of the Colorado Rockies and Javier Baez of the Chicago Cubs.




Chicago Cubs infielder Javier Baez was next with 250 points, followed by Colorado third baseman Nolan Arenado with 203.

Acquired from the payroll-paring Miami Marlins about a month before spring training, the 26-year-old Yelich won his first NL batting title — and the first in Brewers history — with a .326 average. He set career highs with 36 homers and 110 RBIs and had a 1.000 OPS.

PHOTO GALLERY



Yelich nearly became the NL's first Triple Crown winner since Joe Medwick in 1937, finishing two homers shy of Arenado and one RBI back of Baez. Yelich was especially impressive in the second half, hitting .367 with 25 homers and 67 RBIs — including 11 homers in August and 10 in September.

Milwaukee swept Colorado in the Division Series then lost to the Los Angeles Dodgers in a seven-game League Championship Series, falling one win short of its first World Series appearance since 2002. Voting concluded at the end of the regular season.

Yelich gets a $100,000 bonus for winning, and the price of the 2022 team option in his contract increases by $1 million to $16 million.

Only three other Milwaukee Brewers have earned the title of MVP. They include: