Brewers Hank has fun on the field during Opening Day


MILWAUKEE (WITI) -- It wouldn't be Opening Day without Brewers' Hank! The popular pooch that has become the Brewers unofficial mascot after he was discovered at Maryvale Baseball Park during Spring Training got a lot of attention from fans at Miller Park on Monday, March 31st.

Hank was caught on camera playing on the field with a bunch of his stuffed look-alikes! He seemed just as pumped up as Brewers fans -- jumping and romping around on the field.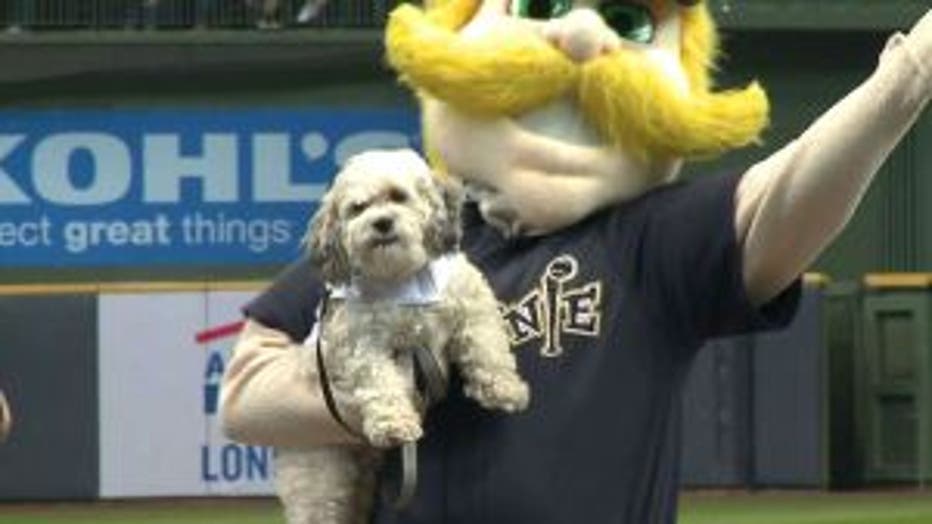 Additionally, after the players were introduced on Monday -- Brewers mascot Bernie Brewer carried Hank onto the field, where he was admired by fans.

The crowd at Miller Park was probably the biggest Hank has seen!

Hank continues to work hard for the Wisconsin Humane Society. Some of the proceeds from special Hank apparel sold benefits the Humane Society's "Hank Fund."

CLICK HERE to learn more about the Wisconsin Humane Society's "Hank Fund!"