Boylan out, Bucks begin search for a new head coach
MILWAUKEE (WITI) -- The Milwaukee Bucks are beginning their search for a new head coach.

Jim Boylan was informed on Wednesday, May 1st at the Bucks Training Center in St. Francis that he will not be offered a new contract. The following information came out in tweets a short time later: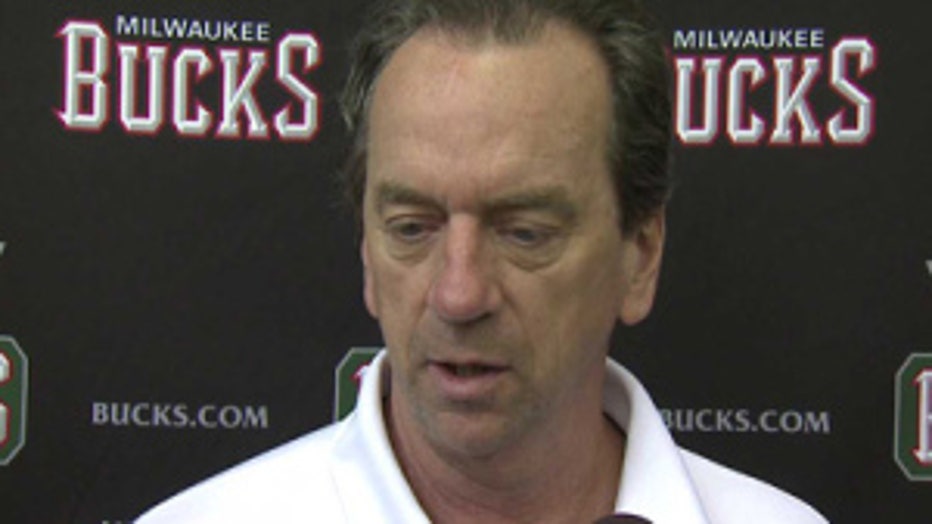 Boylan compiled a 22-28 record (.440) after replacing Scott Skiles as head coach on Jan. 8.  The Bucks were swept by Miami in the first round of the 2013 NBA Playoffs, 4-0.

Boylan, 58, had been the lead assistant coach for the Bucks the past four seasons, joining the team after finishing the final 56 games (24-32, .429) of the 2007-08 season as the interim head coach of the Chicago Bulls. His NBA coaching career began in 1992 with Cleveland, and he has also served as an assistant with Vancouver (1997-2000), Phoenix (2000-02), Atlanta (2003-04) and Chicago (2004-08).

Monitor FOX6 News and FOX6Now.com for updates on this developing story.