'Blown away:' Water Works repair chief designs special fire hydrants surrounding Bucks' arena


MILWAUKEE -- Of the 19,500 fire hydrants in the city of Milwaukee, one is truly unique.

"This is basically Chad's morning -- a tribute to Chad," said Milwaukee Mayor Tom Barrett at an unveiling ceremony Monday morning, June 25.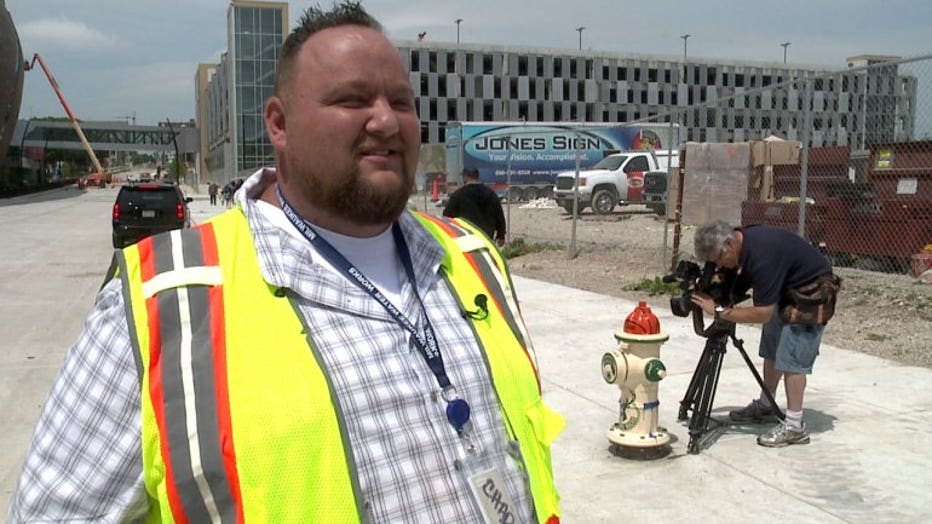 Chad Schuster has been with Milwaukee Water Works since 2000. He doesn't claim to be an artist, but last fall, the repair chief had an idea.

"I just went home and I was like, 'I should paint a Bucks hydrant.' I came back the next day and I said, 'Do you think I could take a hydrant home and play with it?' And they were like, 'Sure, go ahead,'" said Schuster.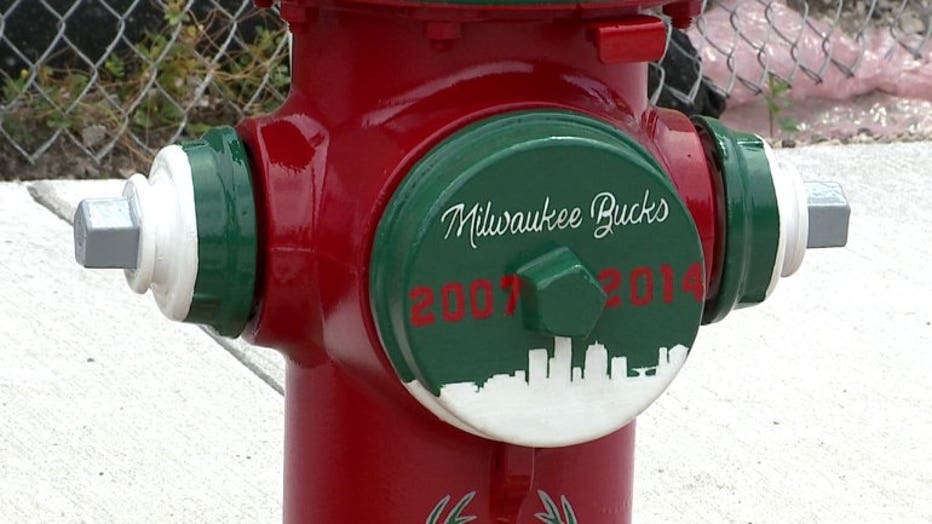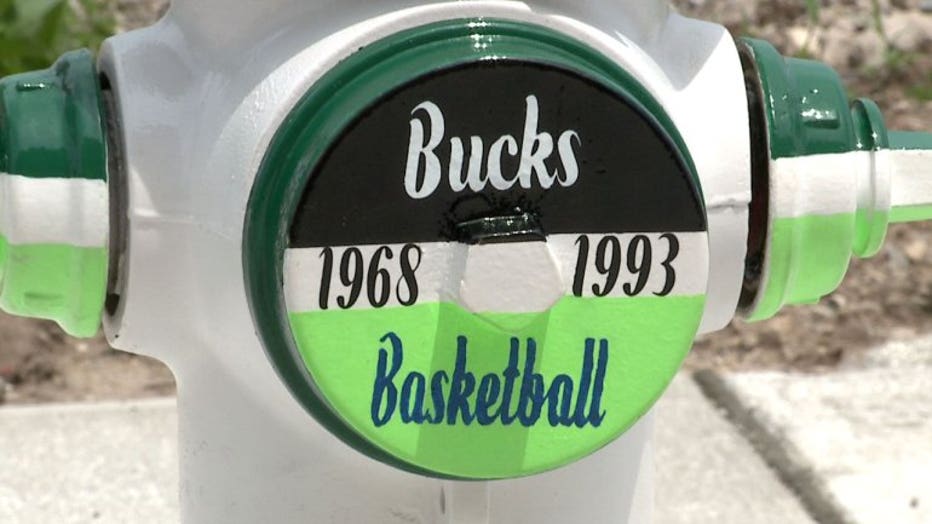 Forty hours of work later, the original design started to catch people's attention.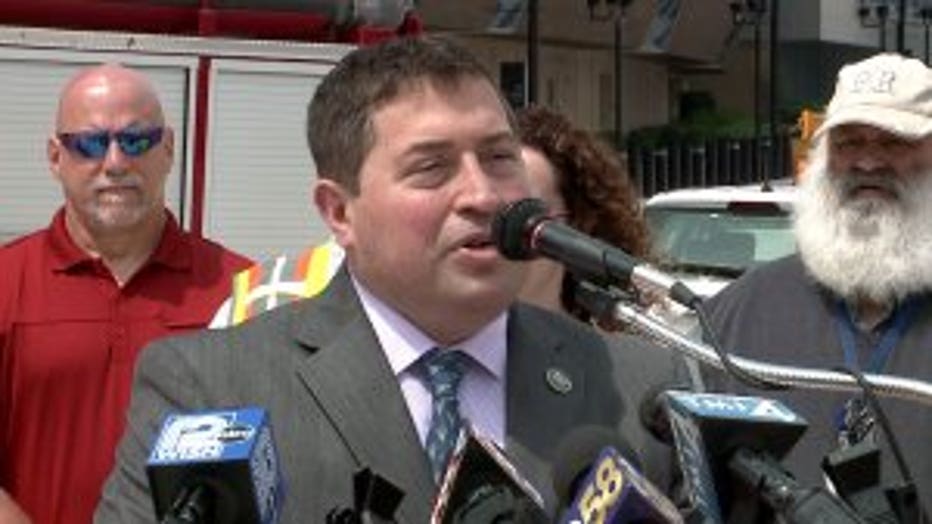 Bucks' President Peter Feigin


"It's not very often as a manager that something hits your desk where you just really go, 'wow, that is so cool' and 'we have to make this happen,'" said Jennifer Gonda, superintendent of Milwaukee Water Works.

From Milwaukee Water Works, the hydrant was wheeled into the office of Bucks' President Peter Feigin.

"I don't think there is anybody who has seen the hydrants who hasn't just kind of been blown away. If nothing else, a smile. It's just a cool touch," said Feigin.

Now the 15 different hydrants that surround the new Bucks' arena will all feature a unique design courtesy of Schuster. Five were revealed on Monday.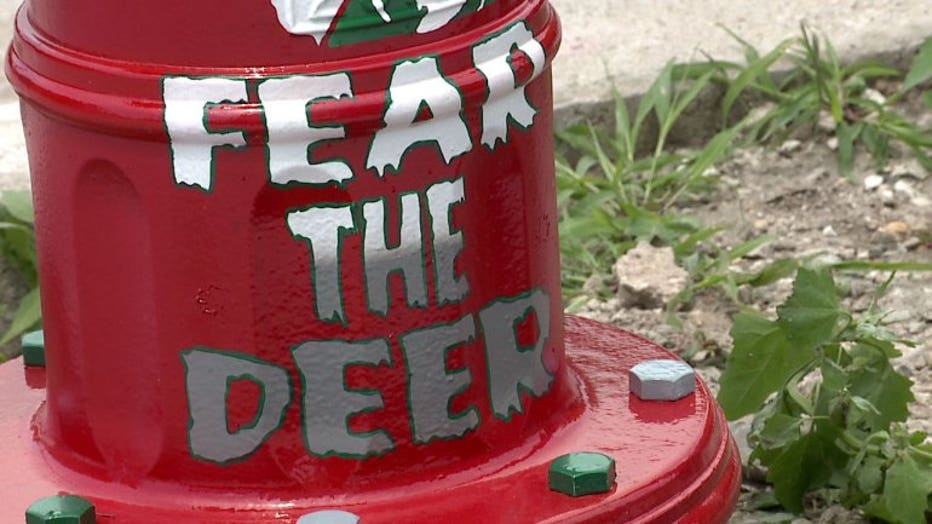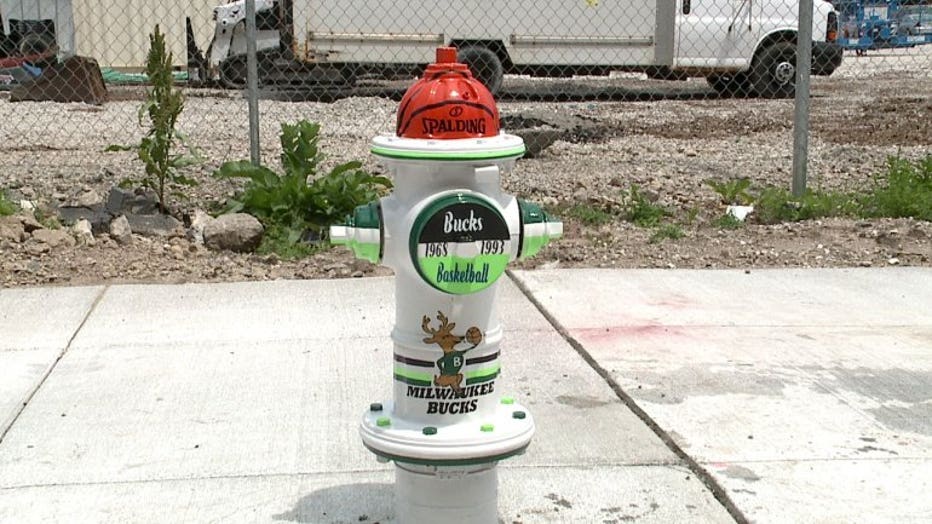 "I just love that my girls get to see what I did, or what Dad did, you know?" said Schuster.

Another woman was also on his mind. Schuster's mother passed away on Dec. 20. His first hydrant was presented to the Bucks the next day.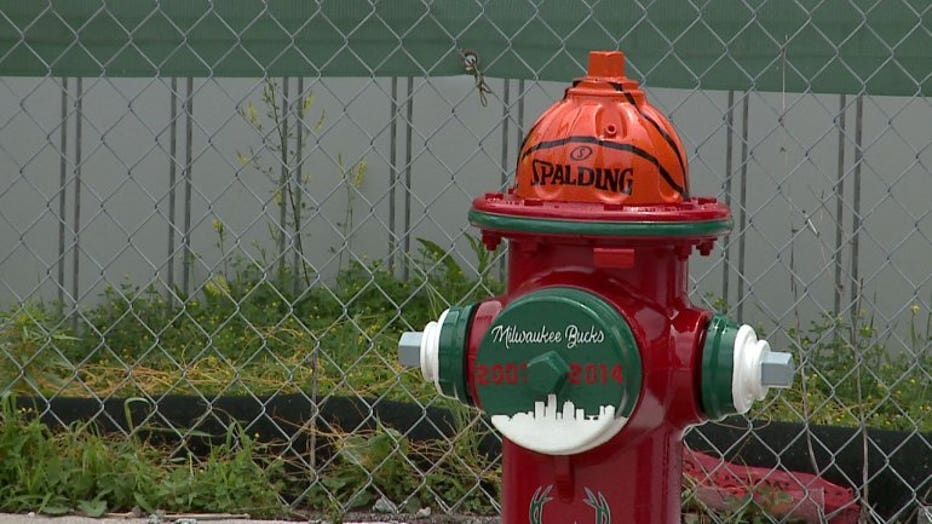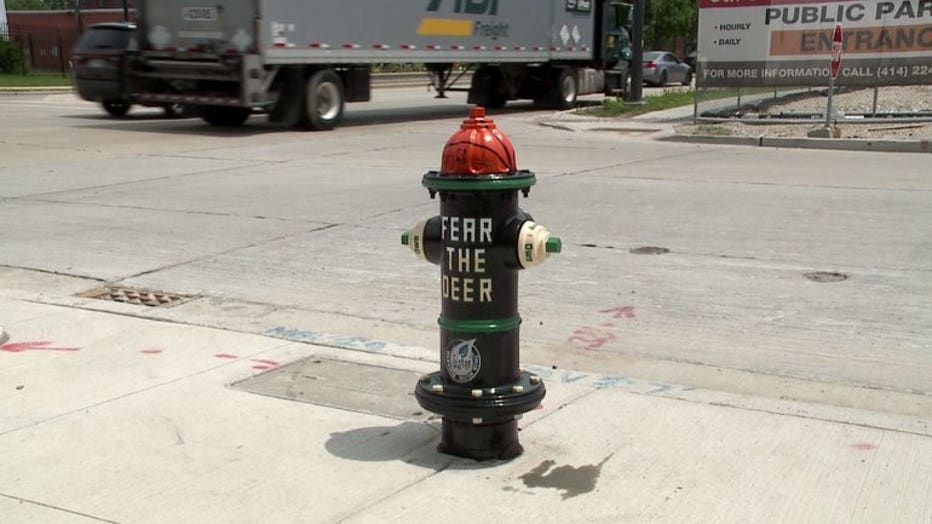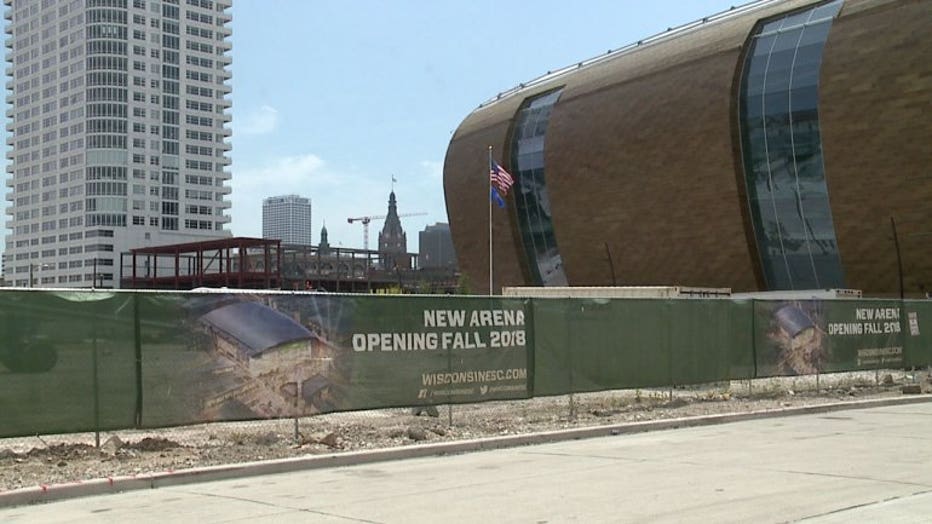 "April 18 was her birthday. That's the first day I actually got to work on the contract with the Bucks and doing this, so in my head I was like, 'that had to be my mom,' so instead of signing my name on all the hydrants, I just did one with my memory of my mom for it," said Schuster.

In a collection of one-of-a-kind designs, the original will always be special.