Bikes, bruises and beer: Milwaukee players take part in world championship bike polo tournament


MILWAUKEE -- Bumps, bruises and blasts -- on two wheels! Hard-court bike polo is growing in popularity. This year's world championship tournament featured players from Australia, Budapest and Milwaukee.

To watch bike polo is to at once see something quite familiar, yet entirely different.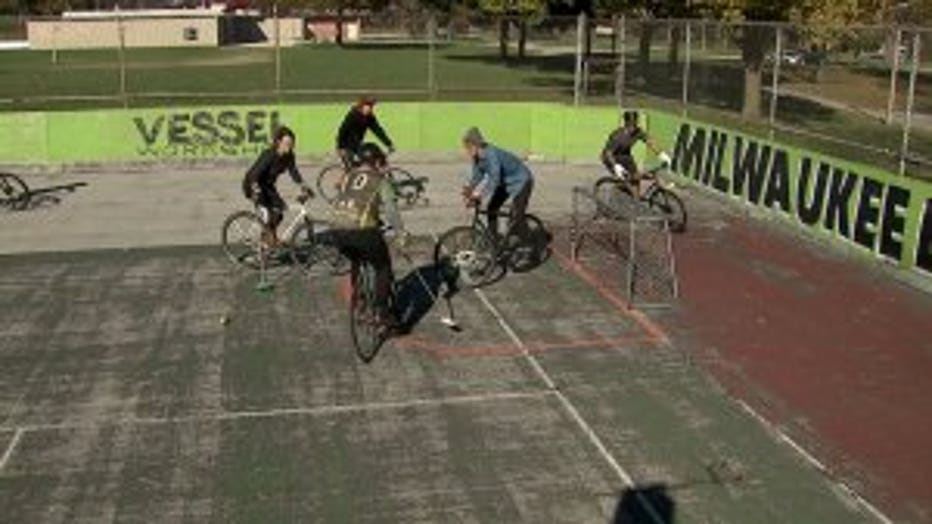 "Hockey on bikes, or people might think it's horse polo, but there's contact. In horse polo, there isn't -- so a little mix of both," Thanh Nguyen said.

Contact is inevitable when people chase and whack at a moving target while on a bike.

"I chipped my elbow, bruised my hips, hurt my knee -- but that comes with the territory," Nguyen said.

Nguyen has played since 2008, when he noticed a group playing on a playground.

"They asked me if I wanted to play and I said 'OK, I'll try' and it hooked me from there," Nguyen said.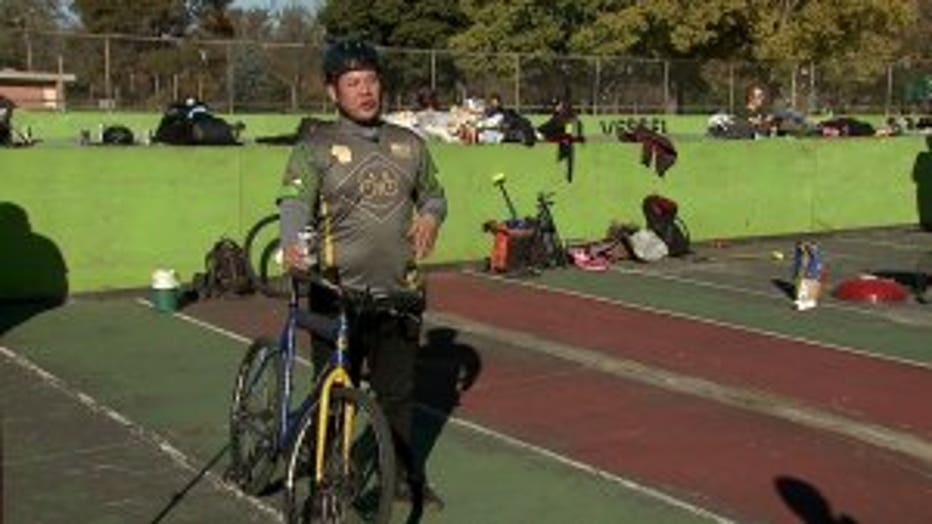 North American Hardcourt, the league to which Milwaukee bike polo belongs, began in 2010. Nguyen has since passed it forward, acting as an ambassador of sorts.

"Thanh actually took me the first time I played polo. We drove out to Minneapolis and they had an indoor space that used to be a church and they had a whole court set up indoors," Corey Wolf said.

As more people get a handle on the game, its reach goes far beyond the Midwest. When a Milwaukee team won the 2010 world tournament, it was in Berlin. Last October, the worlds were stateside in Lexington, Kentucky. While Milwaukee wasn't represented on the tournament's final day, Nguyen still marveled at the sight -- not the popularity, but the skill.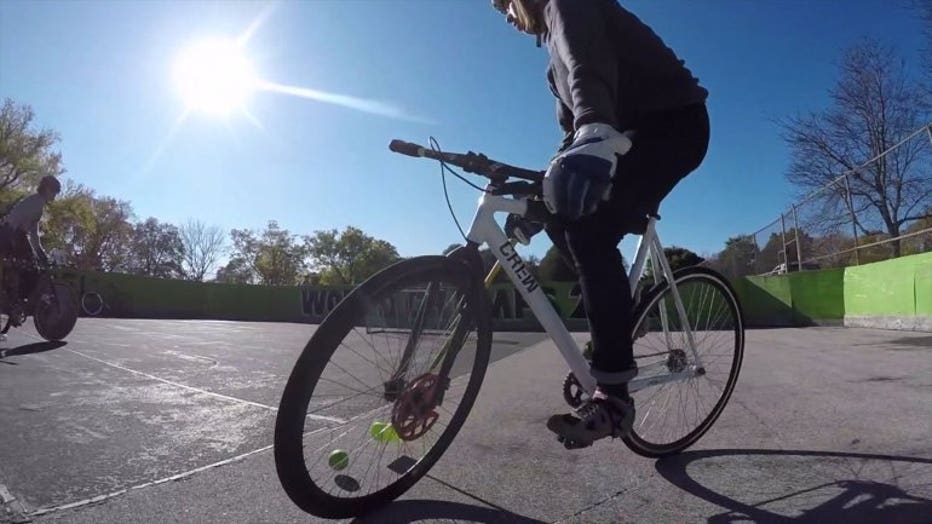 "The level that they're playing at is totally different from four years ago. Much better," Nguyen said.

FOX6's AJ Bayatpour discovered the sport while in Lexington. It was there he learned from others about Milwaukee's long-standing club. You can still find the group on Sundays in Washington Park.

"I love the team aspect of it. I love team sports. I used to play basketball when I was younger," Bernadette Watts said.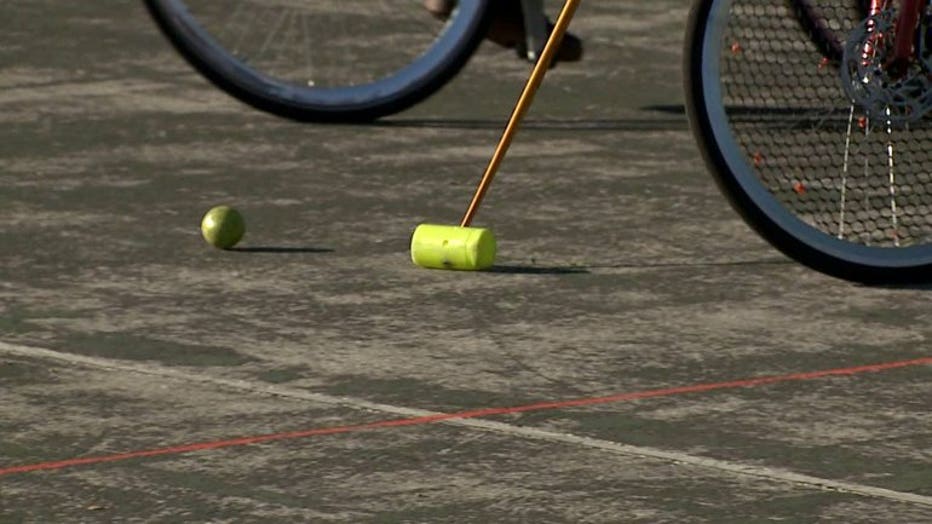 The Milwaukee club is always looking for new players -- even if it's just for fun.

"It's not as hard as you think. Not that hard. We're all inviting. We'll play to your level at first and, when you grow, we'll play harder," Nguyen said.

"Every time you play, you have these minor improvements that feel like great accomplishments," Watts said.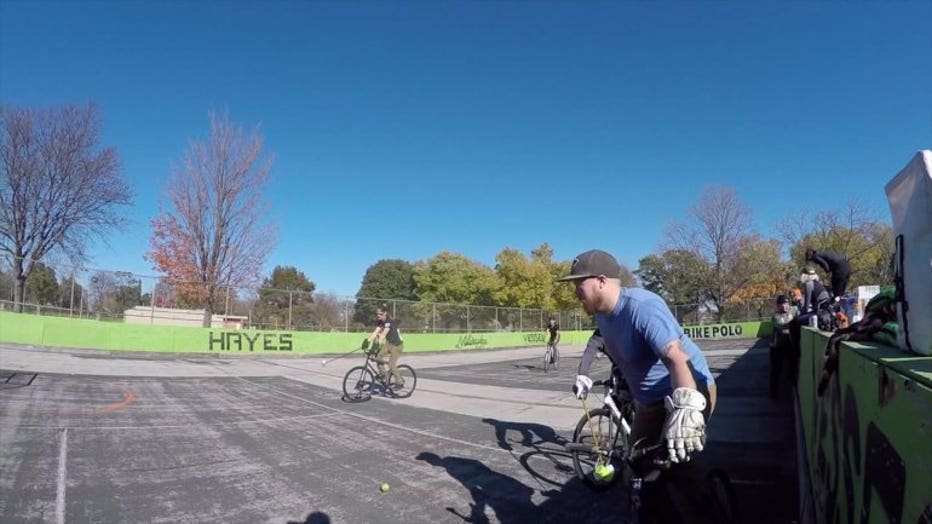 As the game has come to include people from all kinds of backgrounds, an unspoken rule has emerged. Polo players take care of each other.

"People that I've never met before, they'll take you into their homes. You can shower, eat food," Wolf said.

"If I said I'm coming to Colorado or Denver, I could get a place to stay from a polo person, you know, and they wouldn't care. Even if they didn't know me, they would put me up," Nguyen said.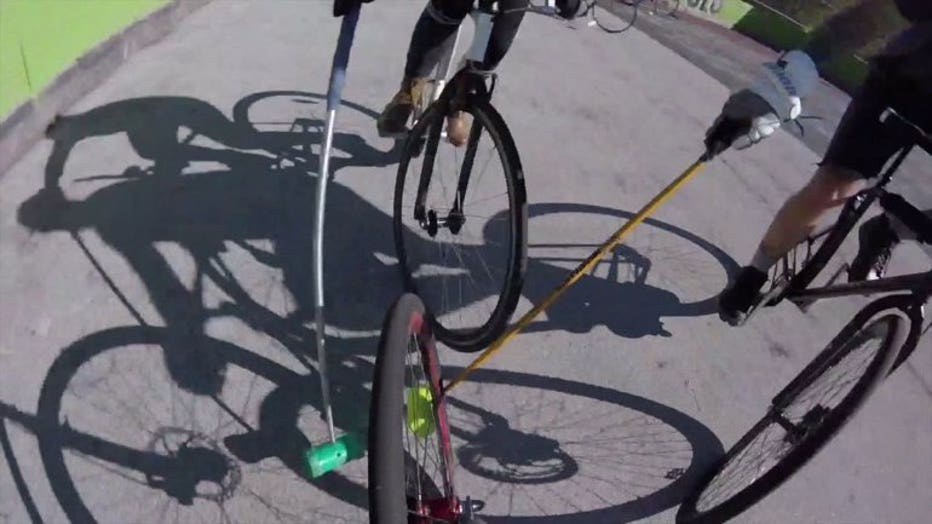 The community has grown so tight by bonding over bikes, bruises and beer.

The Milwaukee Bike Polo Club is holding a fundraiser Friday night, December 15th. They're hoping to rebuild the boards around their court in Washington Park in order to bring a tournament to Milwaukee.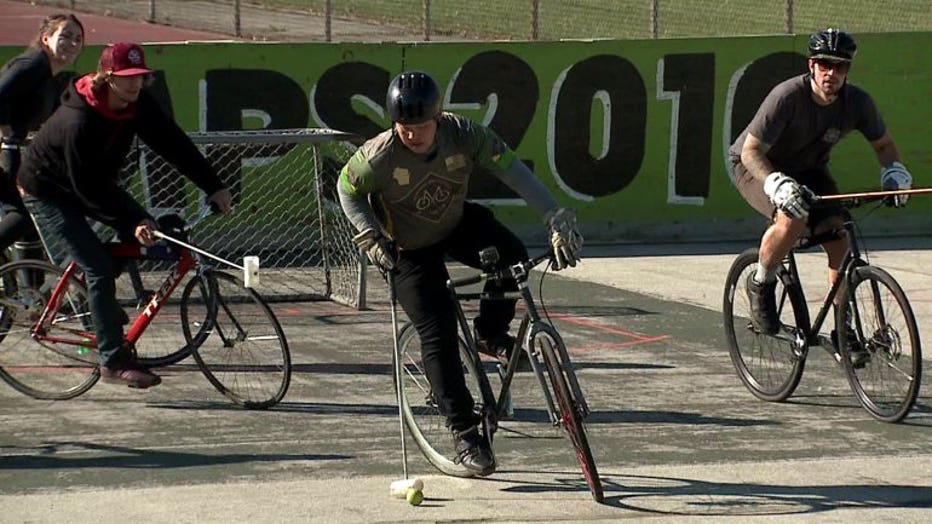 The fundraiser is at Bremen Cafe in Riverwest, and it starts at 7:00 p.m.

CLICK HERE to learn more about the Milwaukee Bike Polo Club.