'Awe-inspiring:' Bucks' star Giannis Antetokounmpo surprises Milwaukee kids with shopping spree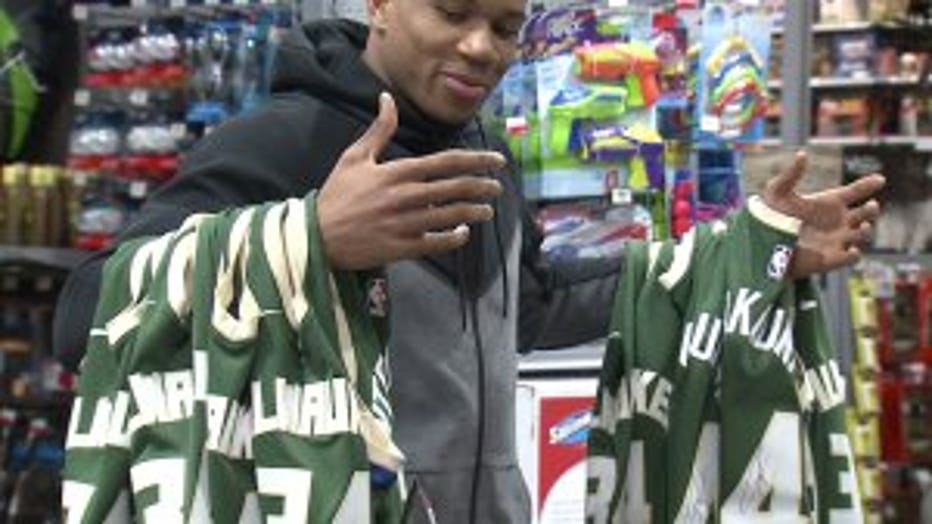 MILWAUKEE -- He's a basketball star who has a big name, a big personality and a big heart. Milwaukee Bucks' Giannis Antetokounmpo went on a surprise shopping spree alongside a select group of kids from the Boys & Girls Club of Greater Milwaukee.

The group didn't really know what was going on at Dick's Sporting Goods.

"We got a once-in-a-lifetime opportunity to meet Giannis," said Jauney Baker, 14.

The kids were treated to a signed Giannis jersey, a $100 gift card to Dick's and they also go to lean on their own personal NBA All-Star shopping consultant.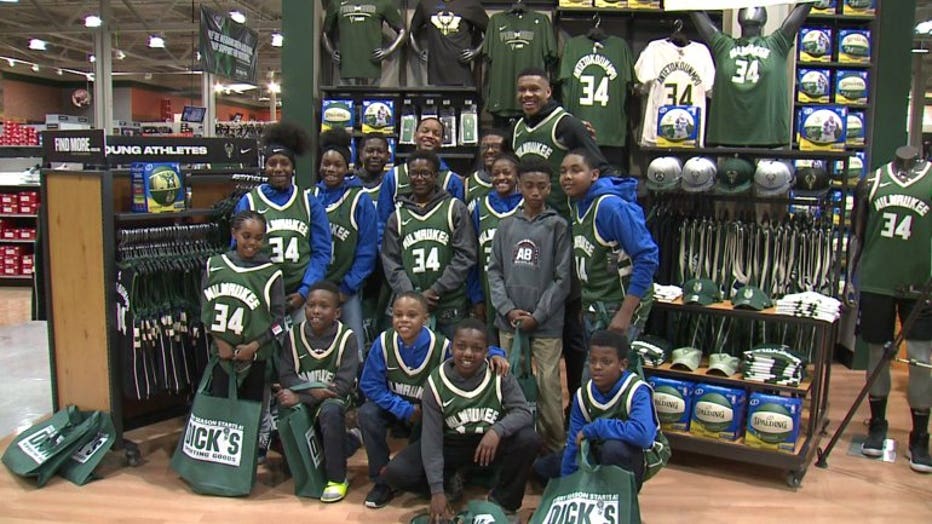 "It's fun! It's fun. It was just great walking around, talking to them and seeing what they like and what they didn't like, Giannis said.

At first, it was hard for some of the kids to realize it was actually happening.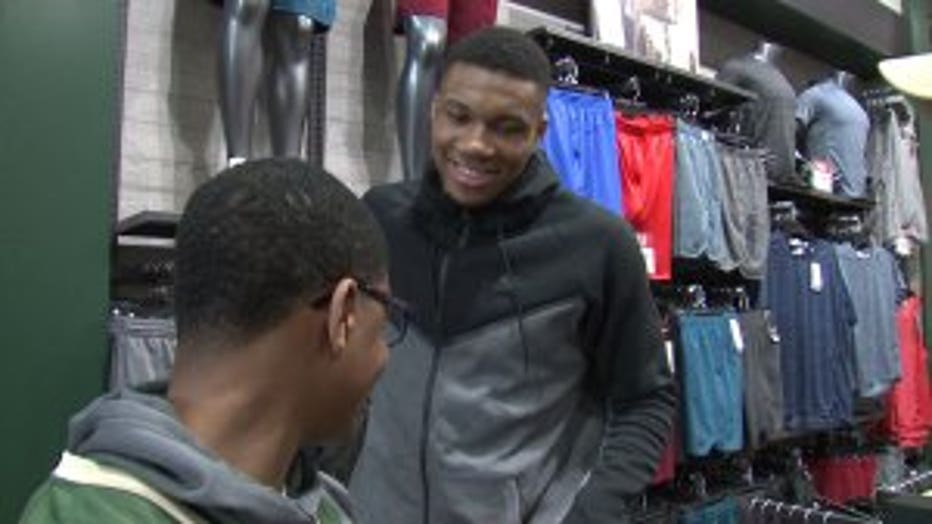 "He's tall. He's tall. I don't know, it's like, I'm so nervous right now. I have Giannis the 'Greek Freak' standing right next to me," said Baker.

Giannis calmed those nerves quickly.

Just as Giannis is a leader on the court, these kids were recognized for being positive role models in the "Emerging Leaders" basketball league at the Boys & Girls Club.

"But to give them the opportunity to have that, because they've earned it -- working hard and treating each other right -- the reward was great. The reward was great for them," said Eric Brown, with the Boys & Girls Club of Greater Milwaukee.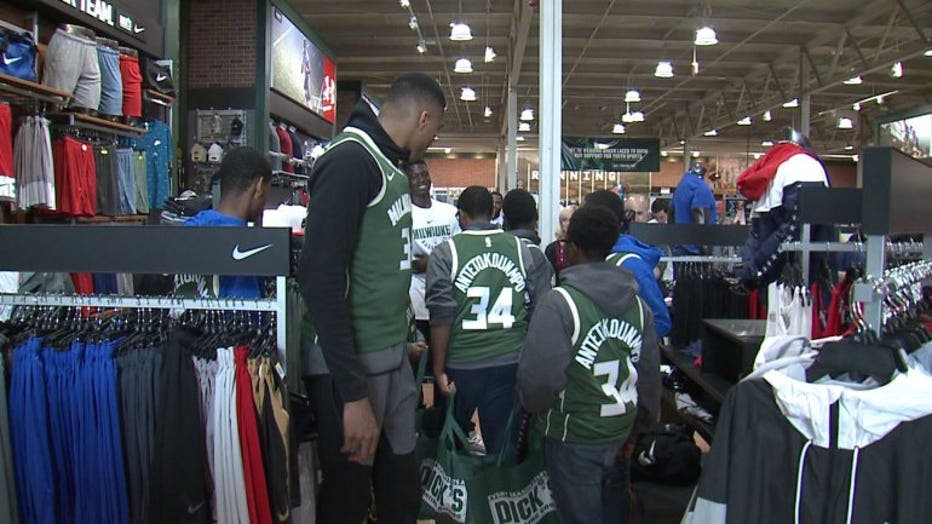 "When I was young, basketball helped me to become who I am today, so just seeing how the sport can help them better themselves -- it's unique," Giannis said.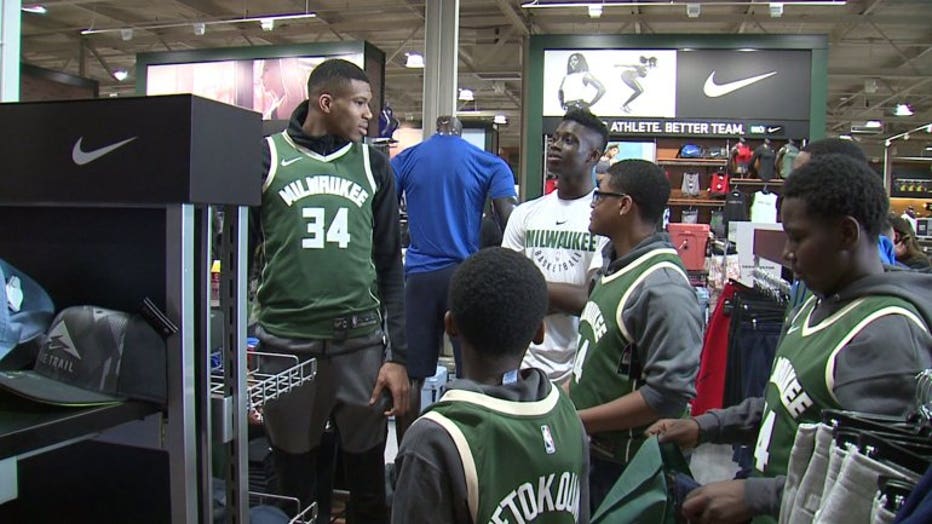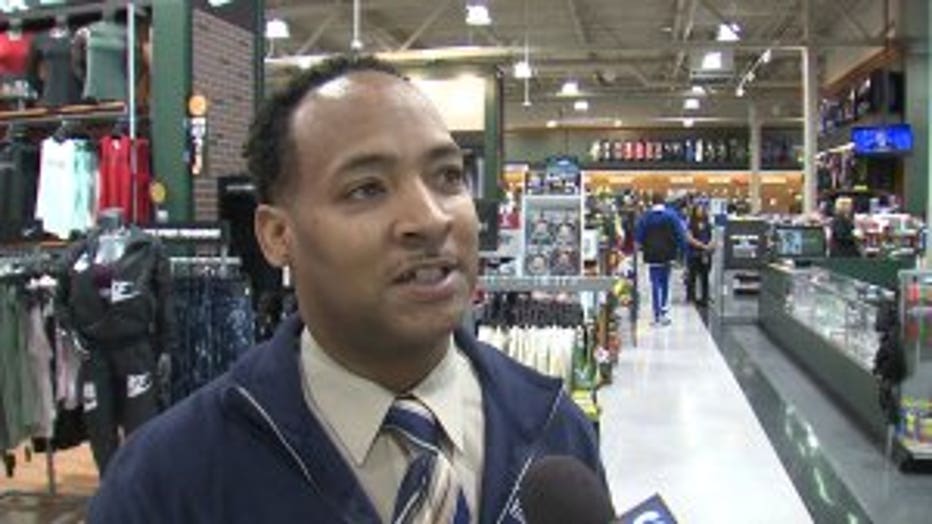 Eric Brown, with the Boys & Girls Club of Greater Milwaukee


"In the future, they can always show this to their children. They can show it to classmates and say 'I can aspire to be greater. I don't have to be what society says or what they deem me to be. I can be greater because somebody great seemed fit to reach back to me,'" Brown said.

"What I want the kids to take away from this is that whenever you have a chance to give back, always try to give back," said Giannis.

They would also take away an experience that everyone involved will remember for a long time.

"He was awe-inspiring to the kids not just for what he did but for who he is as well. This was an awesome experience for the kids and for me too," said Brown.