'An eye-opener:' MU summer campers learn real-life lessons with wheelchair basketball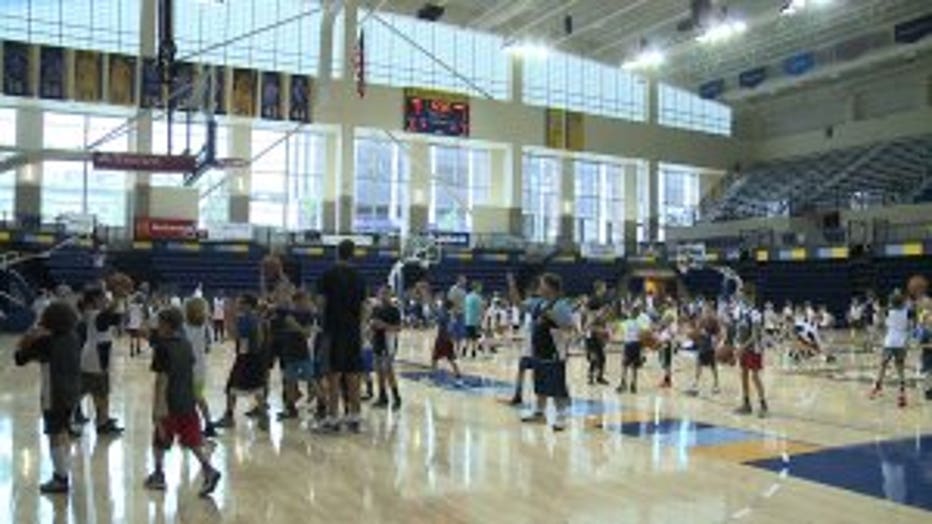 MILWAUKEE -- Just like in years past, hundreds of kids are taking part in Marquette basketball's summer camps. While they learn and develop new skills on the court, on one day of camp they learned a lot more than just basketball.

The basketball courts at Marquette University's Al McGuire Center were full of potential future Golden Eagles at another day of summer basketball camp. Dribbling and shooting are just part of the education.

"I think it's an eye-opener for them," said Jake Presutti, director of basketball operations and video coordinator.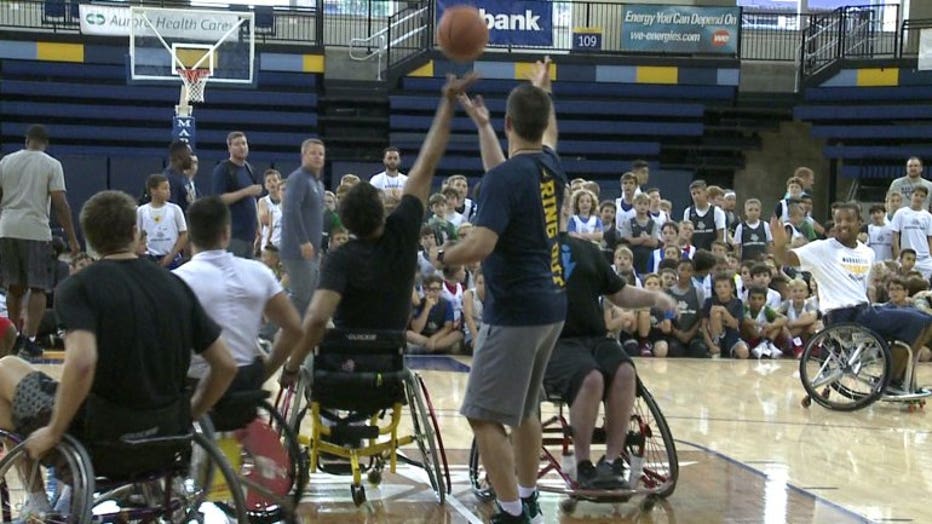 Members of the Wisconsin Adaptive Sports Association's (WASA) wheelchair basketball teams are showing off their skills.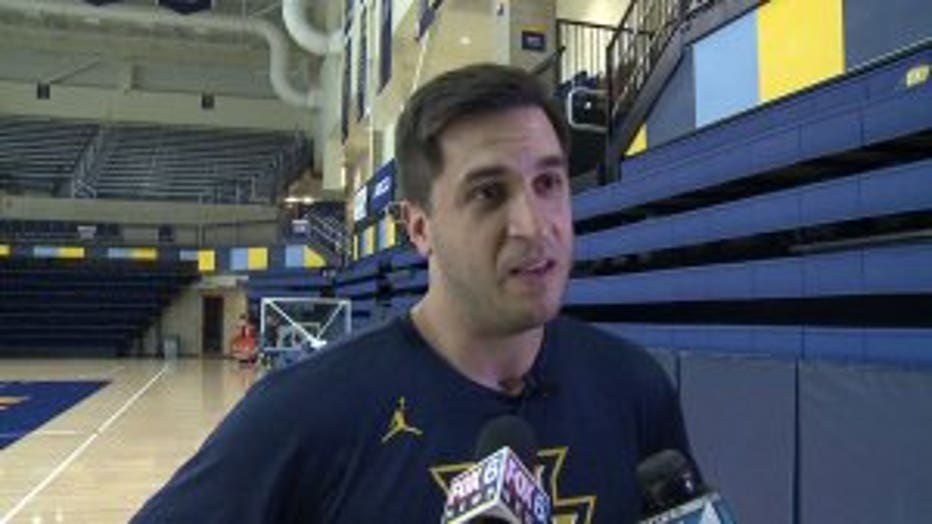 "The level that these athletes from WASA play at and the pace of the game things like that and when the campers actually get in the chairs and have to play I think how difficult it is...and that's the biggest thing so they can experience that and see and play the game with them. I think that's a great thing for the campers," said Presutti.

Some MU players took a shot at it.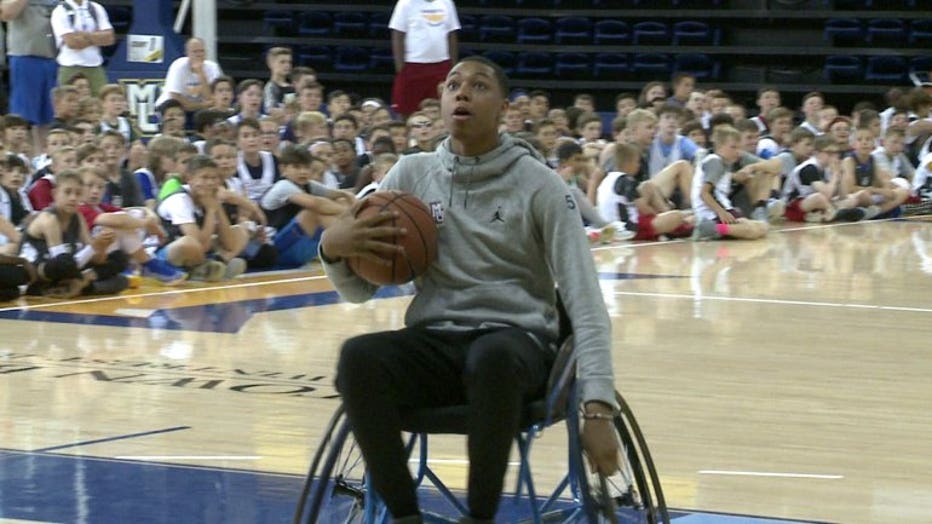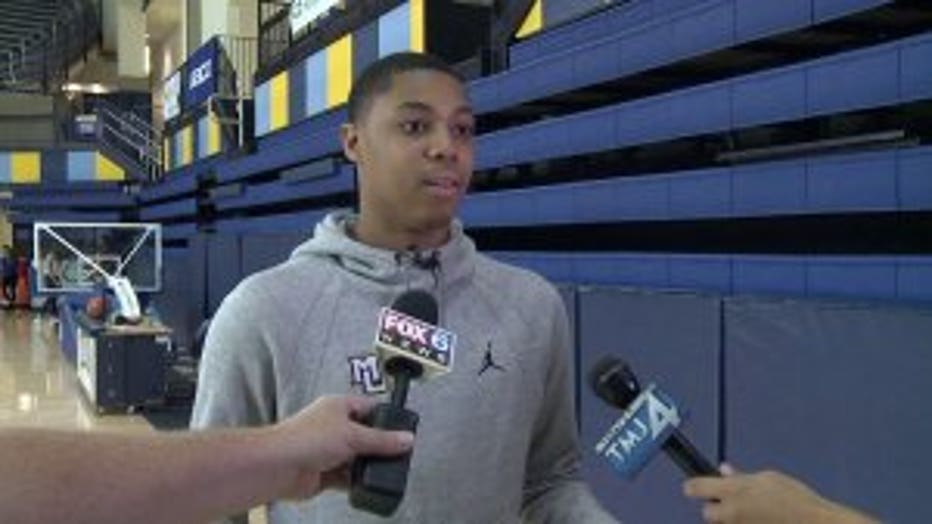 "Ultimate respect for those guys," said Greg Elliot, Marquette basketball player. "That was my first time really being uncomfortable because I wasn't on my feet and be able to run around and really control where I'm going, I could control where I'm going but as much, it just was new. But once you get use to it, you get comfortable being in the chair it's more, it's fun."

And a fun way to learn some real-life lessons.

"It's nice that the kids are getting exposed at their age to never give up if something happens or a situation that they can't control comes up it's nice that they can still do stuff and they can still live life to the fullest," said Jake Williams, wheelchair basketball player.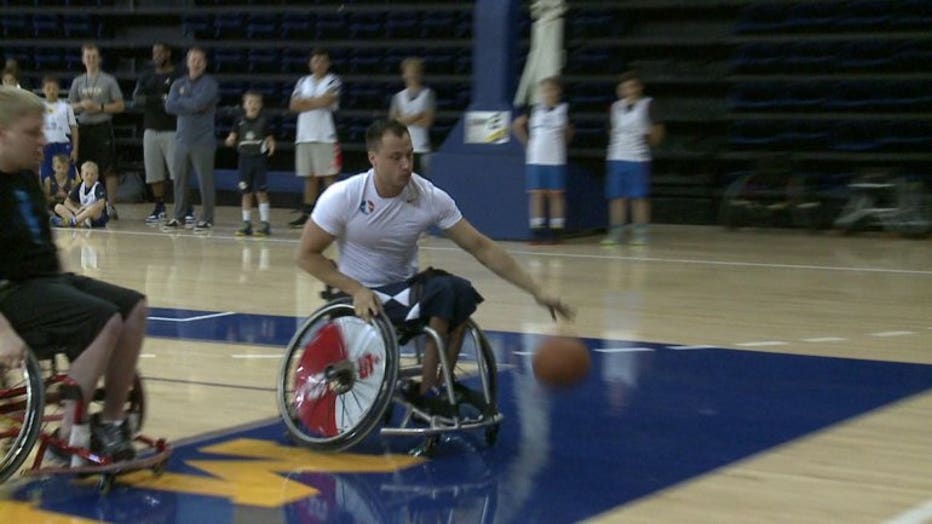 "It's good for the kids to see, knowing that everything in life is not always going to be perfect or go how you want it to go sometimes you're going to have bumps throughout your course in life and you still have to make the best of it," said Elliott.

This collaboration is just the start of what both Marquette and WASA hope is a building relationship.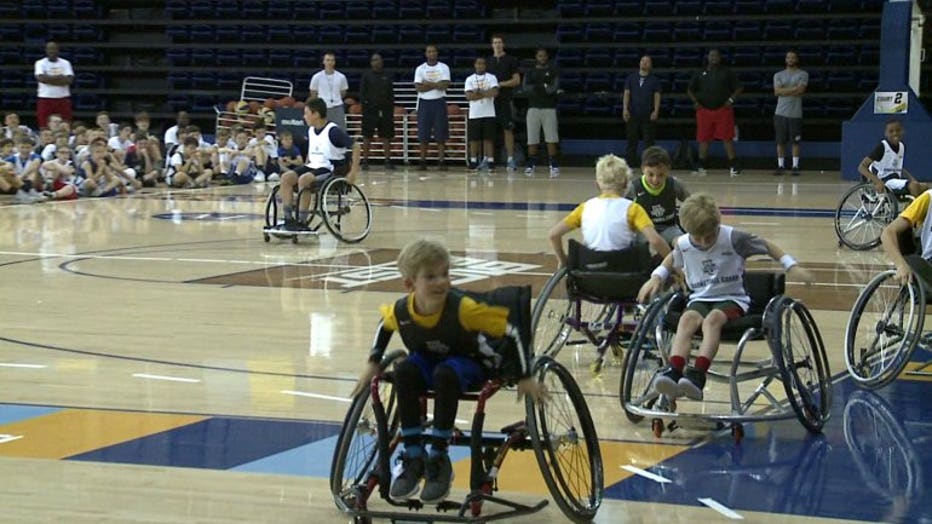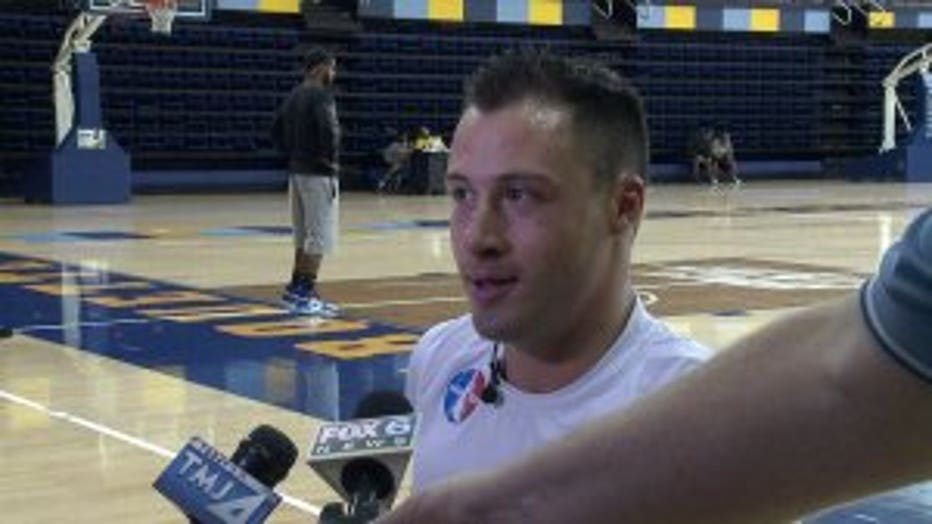 "Being here and showing these kids wheelchair basketball it was just a privilege. A lot of good energy, the counselors were very good at basketball so definitely really fun," Williams said.

"Just to have them around and have them share experiences that they've had in the game of basketball and kind of be with us as we start our journey and our season and just to be around, be around to build relationships we have with them," said Presutti.

Campers gave the WASA players something to remember: storming the court after the win.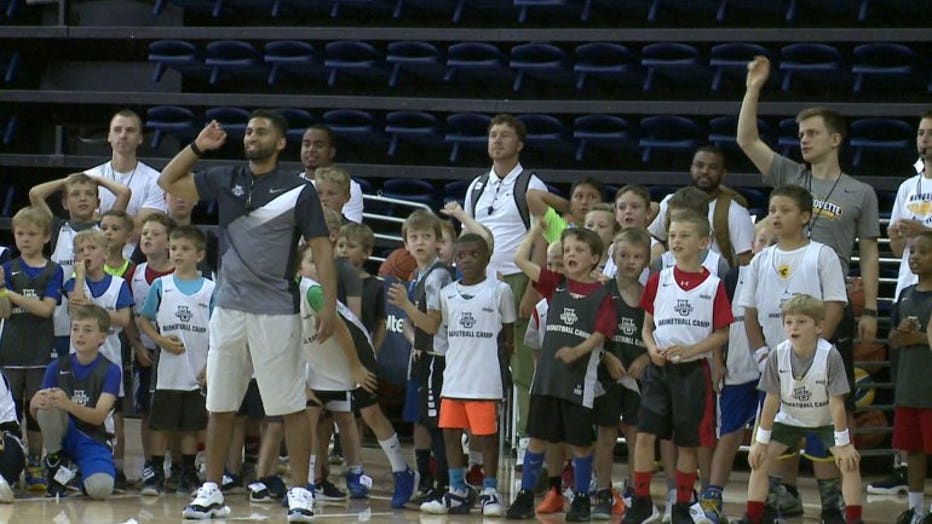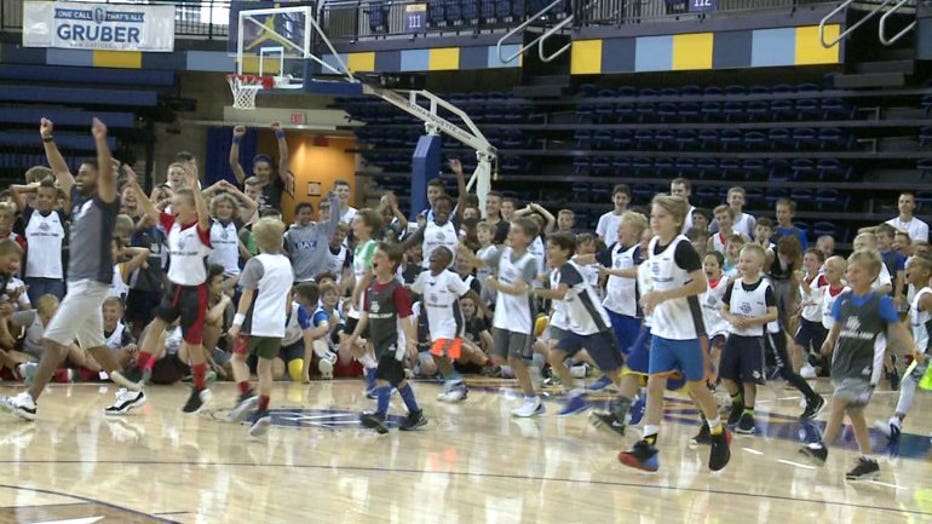 "That was awesome," Williams said. "I didn't really expect that but sometimes when a mob comes on the court you got to right in the middle of it to experience it so that was really cool."