Always the perfect size & color! Share the Bucks this holiday season with "Starting 5 Holiday Ticket Package"
MILWAUKEE (WITI) -- The holiday season is just around the corner, and there's no better gift than sharing the excitement of the young Bucks playing basketball!

Milwaukee Bucks tickets are always the perfect size and color, and with the team's new Starting 5 Holiday Ticket Package, fans can pick five games pitting their favorite Bucks players against the best in the league for as little as $69.

"It's been an exciting start to the season, but we're just scratching the surface of what fans in Milwaukee can look forward to. We have an unyielding commitment to providing our fans with a first-class experience at great value, and this unique holiday-themed offer is just one more way in which we're inviting our fans to re-engage with us this season," Bucks President Peter Feigin said.

To take advantage of this great offer, fans can log on to www.bucks.com/starting5 to begin selecting their dream matchups. If they want to see Jabari go head-to-head with LeBron James, they can grab the April 8th power forward matchup with Cleveland. For those who want to see Larry Sanders tangle in the post with early-season MVP candidate Anthony Davis, they just have to scroll down to center matchups and choose the March 9th meeting with New Orleans. With marquee matchups at all five positions, there's no shortage of great combinations to choose from.

As an extra incentive, all fans that purchase a Starting 5 ticket plan by Friday, December 12th, will receive a free holiday sweater-themed Bucks T-shirt (a $25 value) with each package purchased.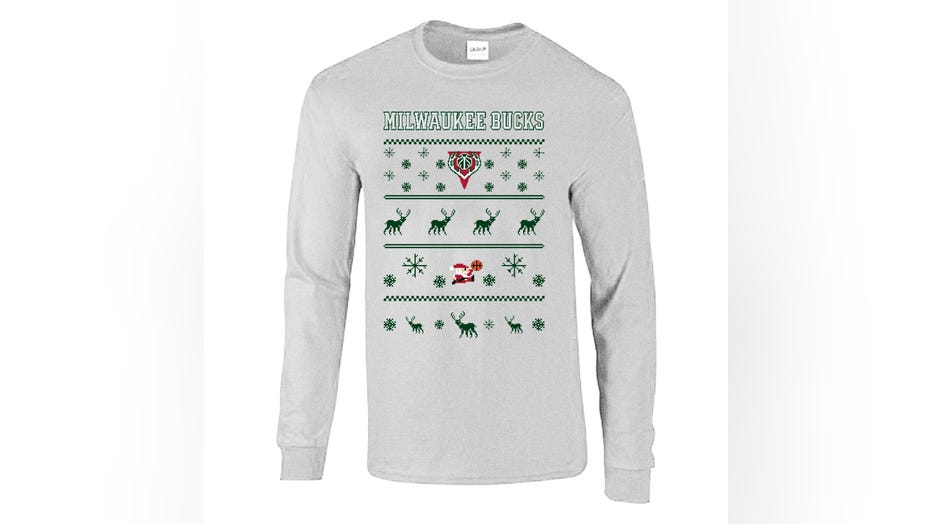 Milwaukee Bucks holiday T-shirt