"Always cool to come back:" NBA star Dwyane Wade reunited with memories from Marquette University
MILWAUKEE -- He's made a number of assists over his career and he's continuing to do so as he's in his 13th NBA season. Now, Dwyane Wade is making another sort of assist.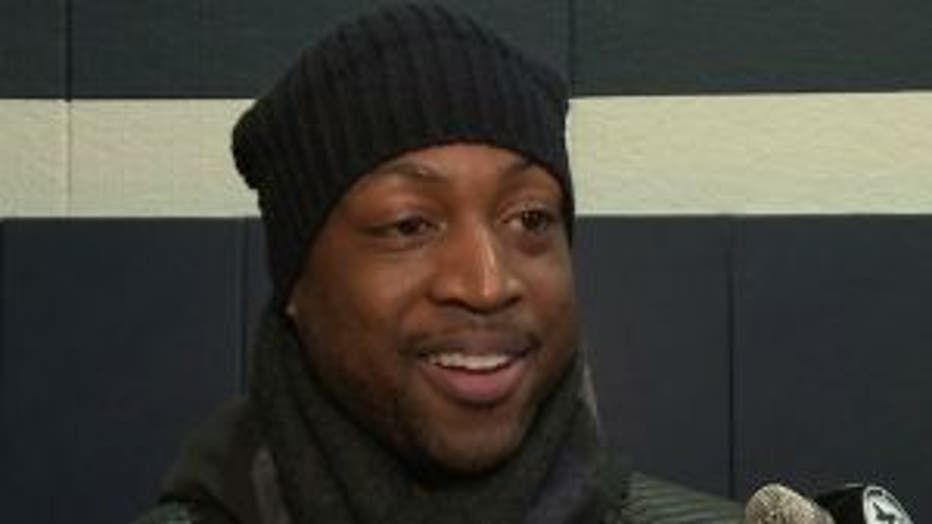 "It's always cool to come back here," said Wade.

When the Miami Heat came to Milwaukee to face the Bucks, their morning shoot-around at the Al McGuire Center on the Marquette campus -- a somewhat familiar place for former Marquette star and Heat guard, Dwyane Wade.

"When I was here this building wasn't here -- so, I have memories of this building. But, walking around, you see yourself here it's always weird. It's kind of, I'm still living and I'm looking back at. I'm almost black and white in some of these pictures," said Wade.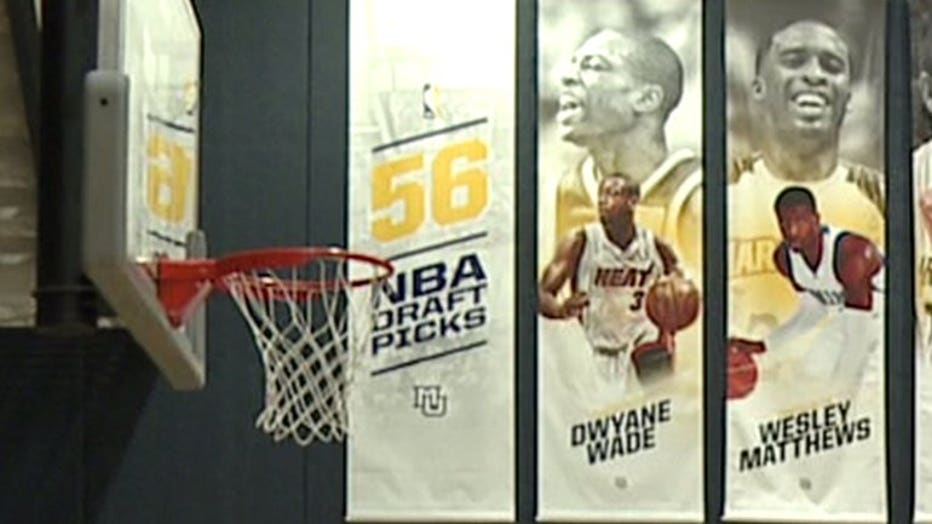 That feeling was reinforced when he reunited with former Marquette teammate and Marquette University's Assistant Coach, Scott Merritt.

"He said that one of the girl's players who was 18, asked to take a picture with me. I was like, she was probably two when I came to campus -- that was 16 years ago. It's just crazy to think about kind of how far you've come. But you're still in the midst of your career and continue to write your book," said Wade.




Chapters in that book include three NBA titles and 12 NBA All Star appearances in 13 seasons -- after taking the Golden Eagles to the Final Four in 2003. A more recent chapter has been added: his role as a mentor.

"I've accomplished a lot in these 13 years as a team guy and as an individual player. So, it's the ultimate level of respect, you know, for an opponent to want to pick your brain and want to work out with you," said Wade.

One of those opponents was Khris Middleton of the Milwaukee Bucks.

"You just want to be a sponge," said Middleton.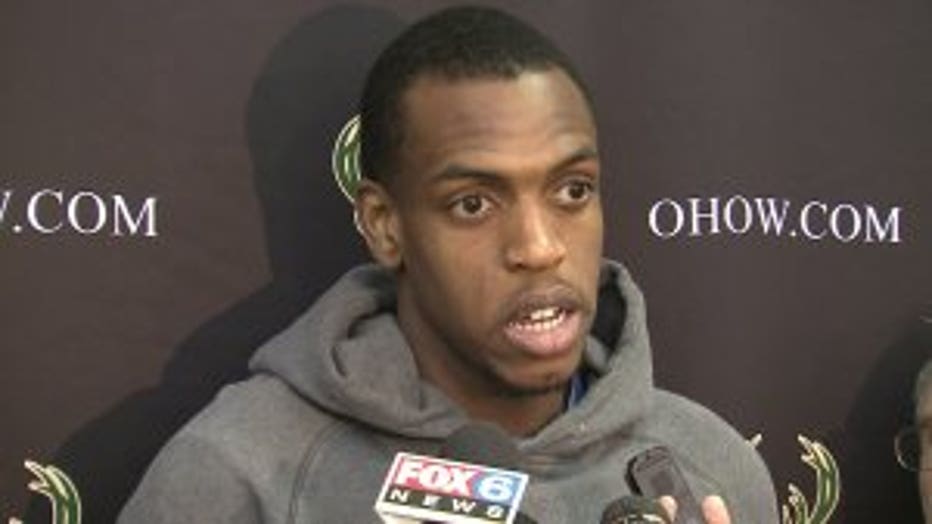 "He respected and admired a few things I've done in this league and wanted to pick my brain about it. We spent a couple weeks together on the basketball floor talking about different things. I took it as a young player in this league that just wants to be great and just picked the brains of someone who's done it," said Wade.

"He just helped me with mainly my post game. But a lot of other things -- just learning the game, seeing different hings, learning how to play at a different place, just being confident. He helped me with a lot of things and it's proven so far," said Middleton.

Middleton isn't the only one learning from Wade. After a Heat road game in Chicago, Wade's son sent him a note critiquing his game.

"I love that he took the initiative. I didn't have to reach out to him and say what did you see. He hit me and reached out to me and told me what he seen. Like I said, that's just the relationship that I've built with my oldest son," said Wade.

A quote from the note to Wade read:

"Stop being so hard on yourself, most important play for passion. It seems you're playing like someone is making you. Now go out there and play like it's your last game of the season and give it all and trust your teammates."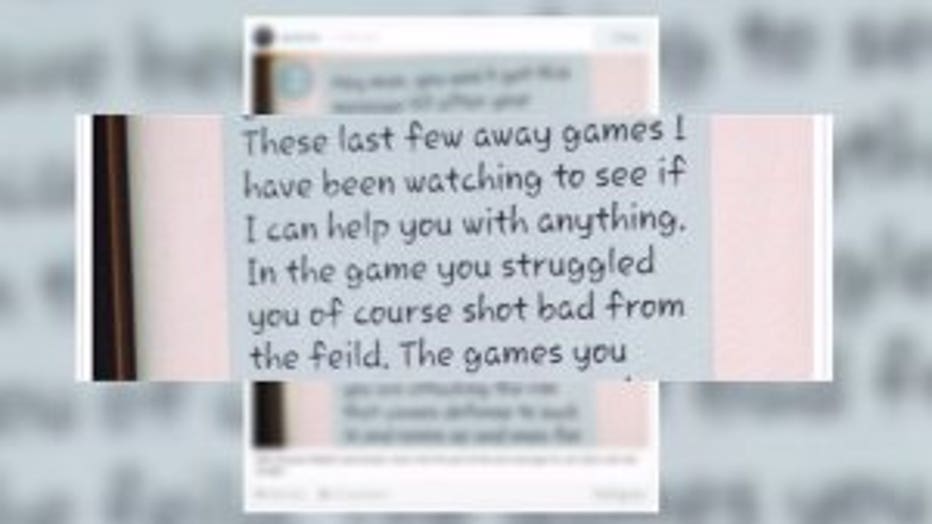 Message from Dwyane Wade's son


"My son loves the game of basketball. And the one thing I can tell him is listen, I don't know if you're going to be blessed with a beautiful jump shot. I don't know if you're going to be blessed with athleticism, quickness. But we can work on your IQ of this game. We can work on your knowledge of the game. So I'm always picking his brain. That was just kind of an insight of our relationship and what I'm trying to help build to a young basketball player that's in my own home -- that has a little bit of my DNA," said Wade.

It's also an insight as to who Dwyane Wade is to others.

Wade has also made plenty of assists away from basketball through his "Wade's World Foundation," among others, he has given to Marquette University to help improve the literacy gap among inner-city children in the Milwaukee area.