After high-profile controversy in Grafton, Bob Maronde coaching in Cudahy -- and team is going to state!


CUDAHY -- He was fired over a controversy in the classroom, but rehired after the community came to his defense. Now, a well-known former Grafton music teacher is making a difference in a new community -- on an incredible run.

Bob Maronde's career can be broken down in wins and losses. He lost his 40-year career in Grafton, where he was a music teacher, but he quickly got his job back after outrage from the community. He then decided to retire, and also walked away from his job as the Grafton High School boys basketball coach.

It hasn't taken long for him to find redemption -- albeit with a new team.

"It's been surreal," Hanna Kulas, junior at Cudahy High School said.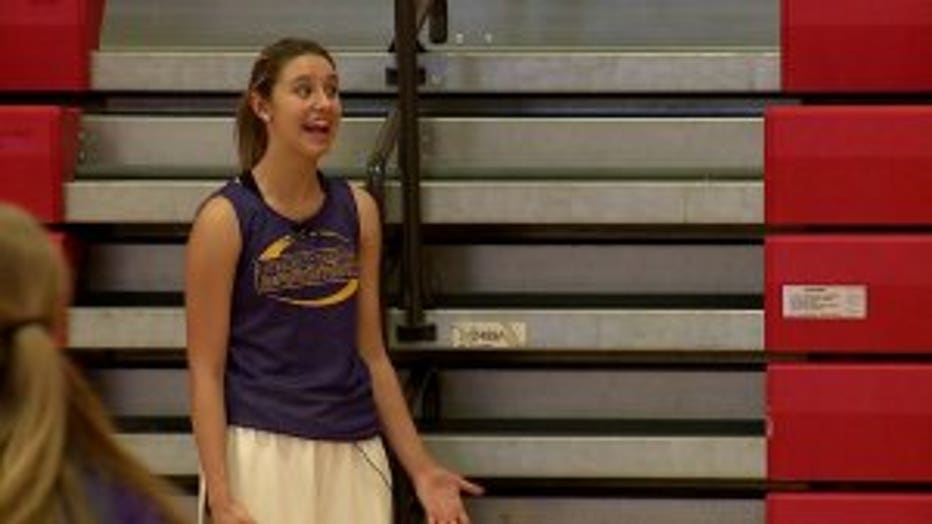 "It's been compared to a Cinderella story, and I think that's what it is," Bailey Eichner, senior at Cudahy High School said.

The Cudahy High School girls basketball team is going to state!

"We were always the underdog, and no one thought we were going to win games," Eichner said.

"We were like...thinking about it, I have a hard time sleeping," Kulas said.

No one predicted the girls would make it this far, especially after their coach left last year.

"I was at the Green Bay camp and I told one of the coaches we had a new coach and she said 'you have Bob?!' And she's like, so excited and I'm like 'I don't even know who this guy is,'" Eichner said.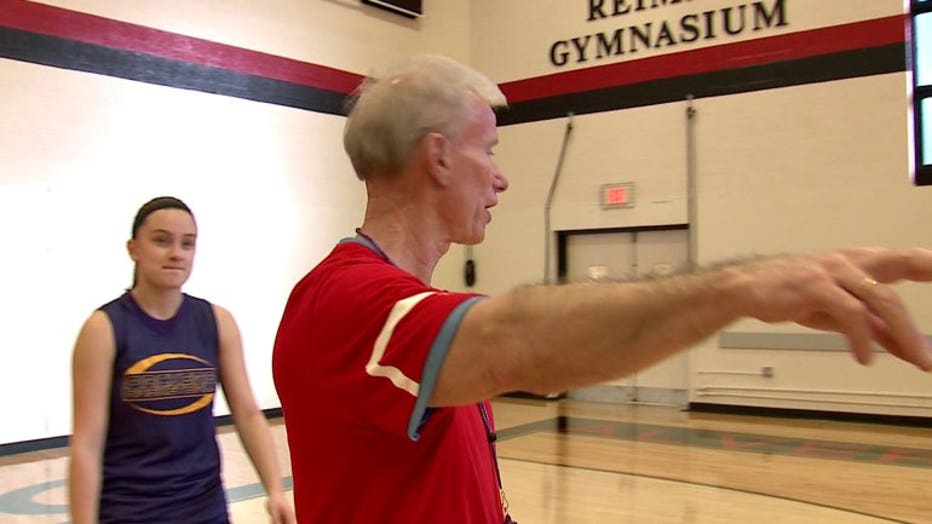 "The first time I had open gym this summer, there were four kids there," Maronde said.

Coach Maronde said he's in disbelief as well, as his team is on a magical run.

"The staff would get on the bus after a game and go, 'oh, we got another game!' It was totally wild. All spring was totally wild," Maronde said.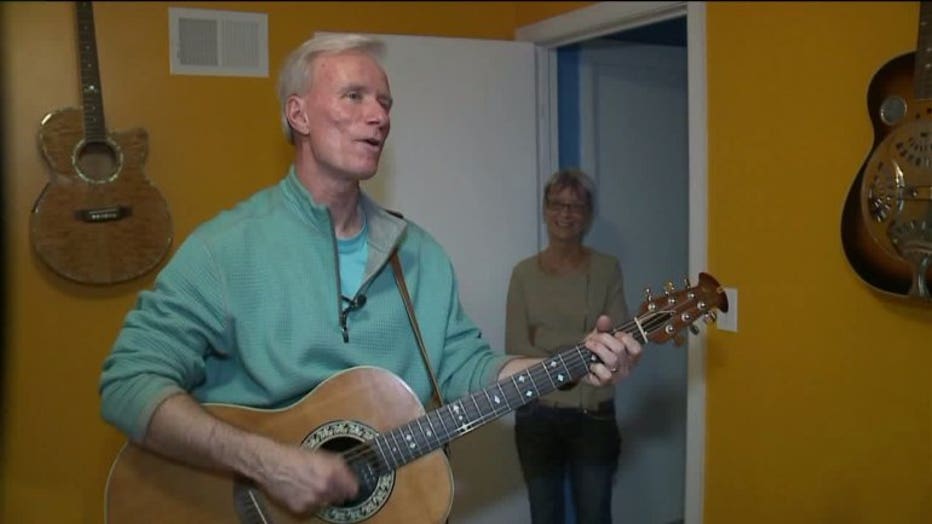 After 40 years as a Grafton Elementary School music teacher, Maronde was fired in spring of 2016. An administrator said he lost his cool in the classroom, and threw an instrument. Maronde disputed the claims and fought a highly-publicized battle to keep his job.

"Last spring was about getting back to my kids. That's what it was about," Maronde said.

He was successful, and it was the superintendent who left the district. After a wild year, Maronde decided to retire and resigned as the Grafton High School boys basketball coach.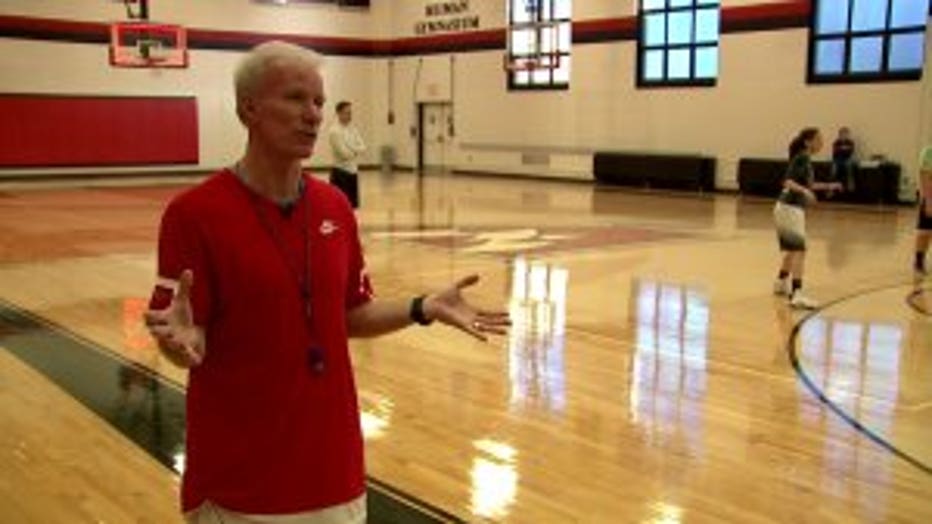 But Maronde's coaching career isn't over.

"Coach Bob is just a miracle worker," Kulas said.

"We're going to state! Like, it's just an amazing feeling," Eichner said.

Maronde has a new team in a new community, and they're on a winning streak few would describe using the word 'upset.'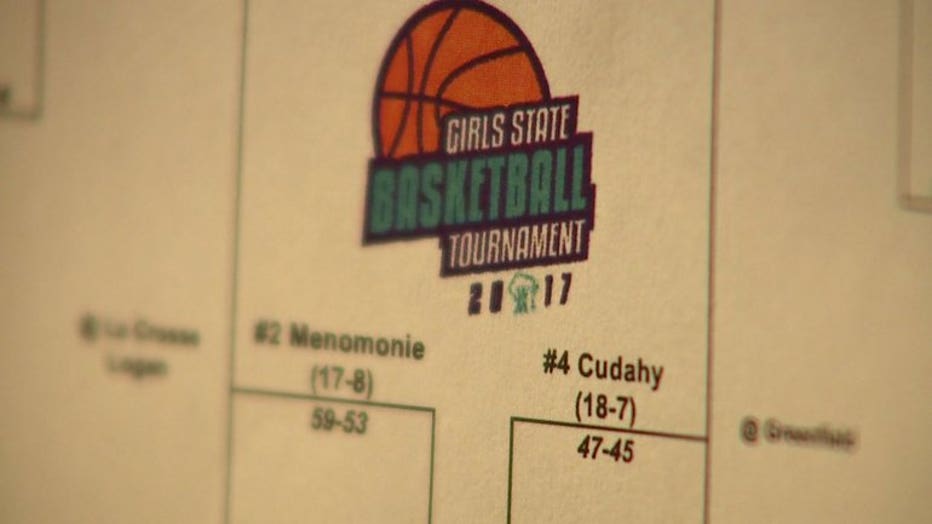 "You always teach your players -- next play. You try and move on. I guess that's what I did and it's worked out very nice," Maronde said.

Cudahy takes on Hortonville in the state semis Friday, March 10th in Green Bay at 1:35 p.m.

A pep rally is planned for the team when they leave on Thursday.