'A very big wow:" Bucks show off team locker rooms, arena's atrium & more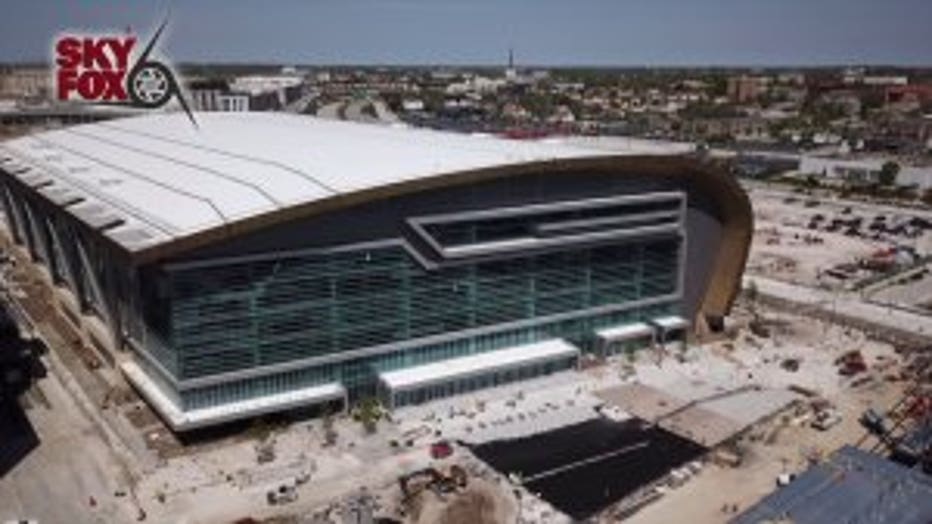 Milwaukee Bucks arena tour


MILWAUKEE -- The new home of the Milwaukee Bucks is almost finished. The team invited FOX6 to tour the new arena Friday, May 18.

"We've created a state-of-the-art arena where there is no better place to play," said Bucks President Peter Feigin.

Team President Peter Feigin, led reporters through the rapidly progressing construction progress. First, showing off a revolutionary locker room.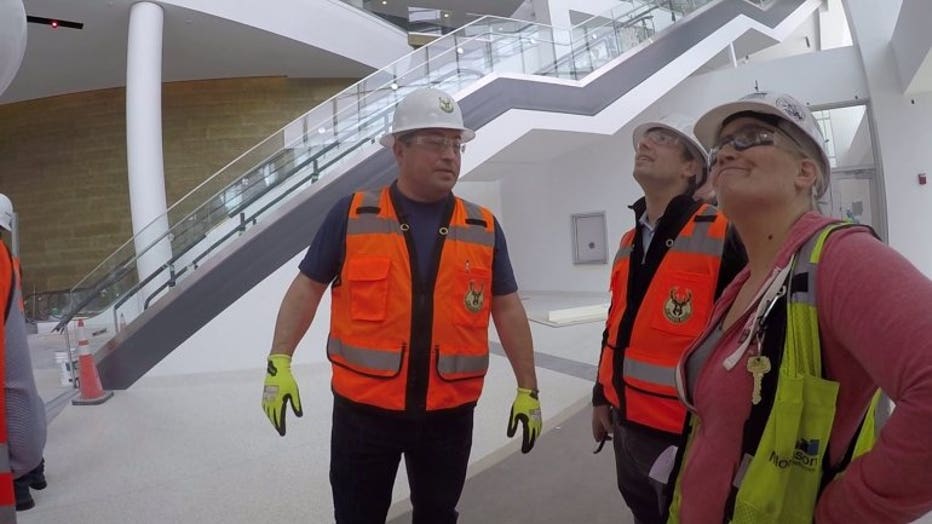 "This is a full service 360-degree area for the players," said Feigin.

The name of the team's star is already emblazoned above a locker door, 'Giannis Antetokounmpo.' Feet away is a massive hydrotherapy pool for post-game recovery.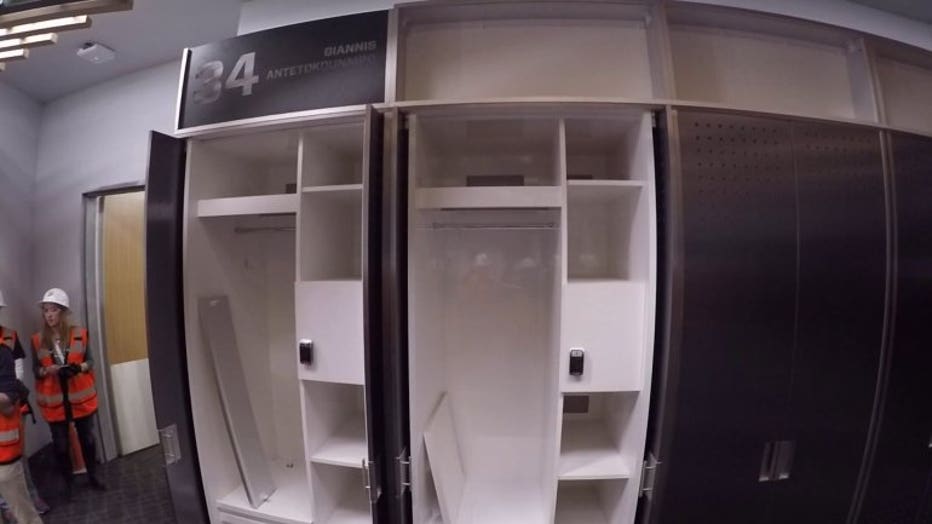 Milwaukee Bucks arena tour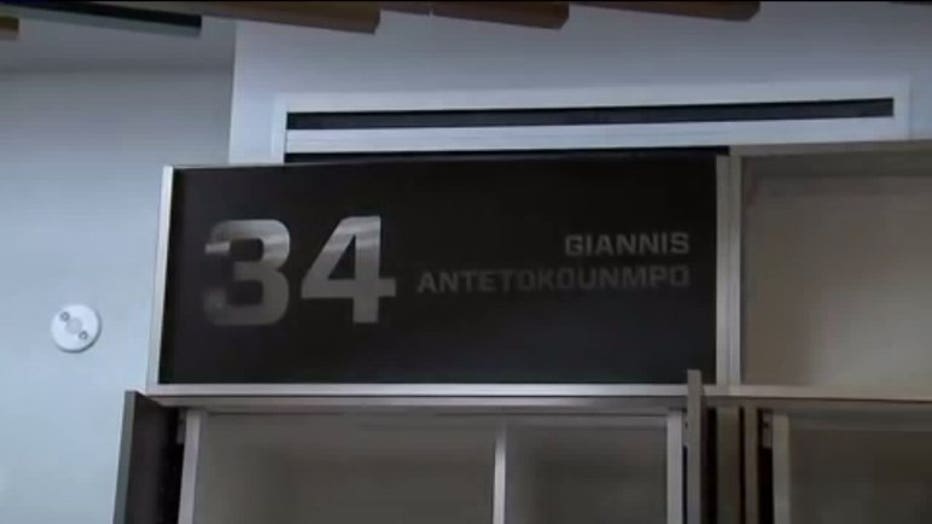 Inside the Milwaukee Bucks' locker room


"Basically this is the gold standard," Feigin said. "How to create a home away from home away from home."

The arena is now 95 percent complete. Soon crews will focus on finalizing fixtures, plumbing and polishing.

"Every day it is constant improvement on something we had. Every day something new happens," Feigin said.

Inside the bowl, rows of seats remain covered ahead of thousands of fans.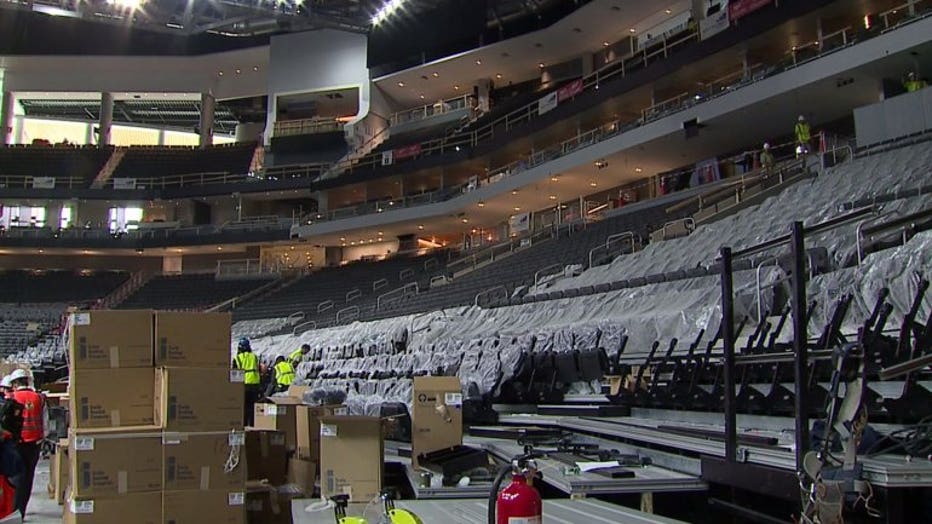 Milwaukee Bucks arena tour


"It's also going to be one of the greatest spaces in the City of Milwaukee bar none," said Feigin.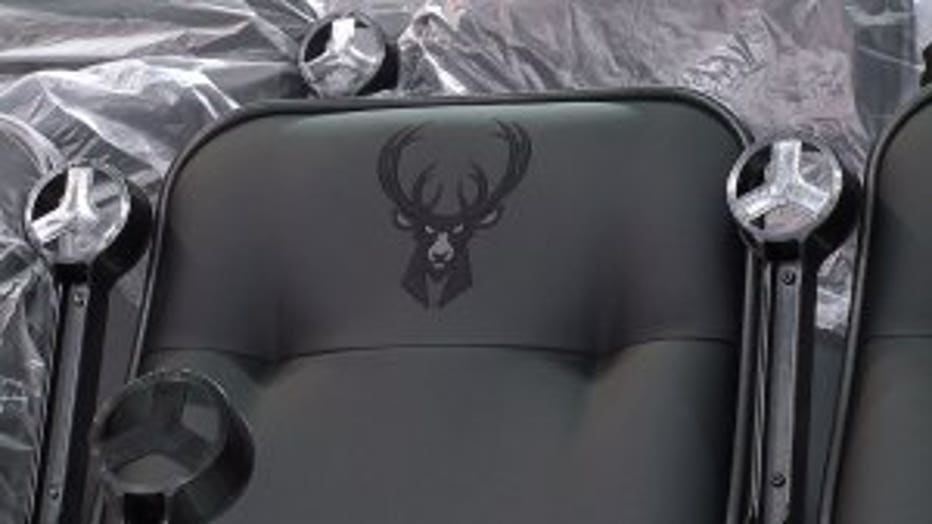 Milwaukee Bucks arena tour


The mezzanine club level is considered a masterpiece, with a grand fireplace of a pristine atrium.

"We think every detail matters," Feigin said. "We think the more focus we spend on details, the more that's recognized."

Details fans will enjoy beyond the game.

"We are like so excited for people to start navigating this building because we think this is a very big wow," said Feigin.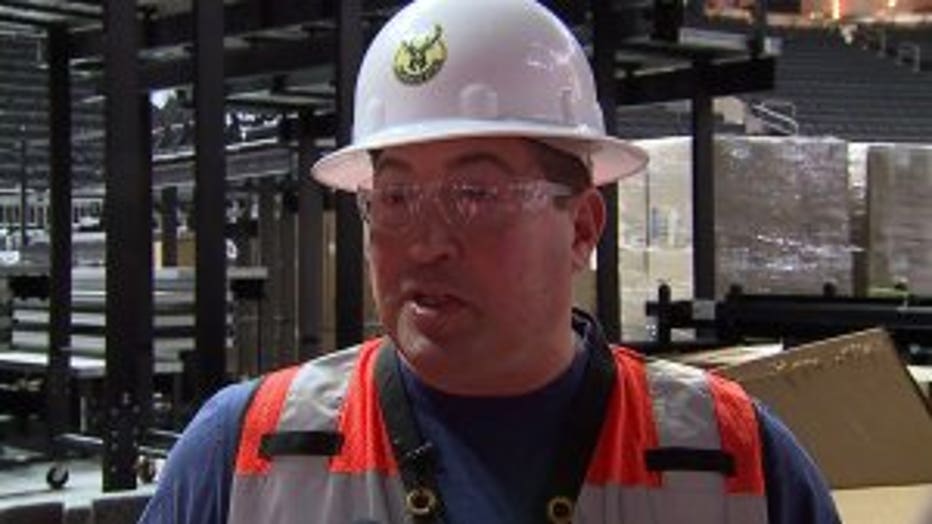 The new Bucks arena is set to open this summer -- which entertainment acts already scheduled for the venue. The Bucks will play there starting in the fall.

A combination of state, county, and city funding is covering half the construction costs. Because of the financing structure, however, the public is estimated to pay about $400 million after interest. The team is responsible for any cost overruns and future upgrades.

The new Bucks arena seems to have it all, except for an official name. Feigin wasn't ready to reveal that detail Friday.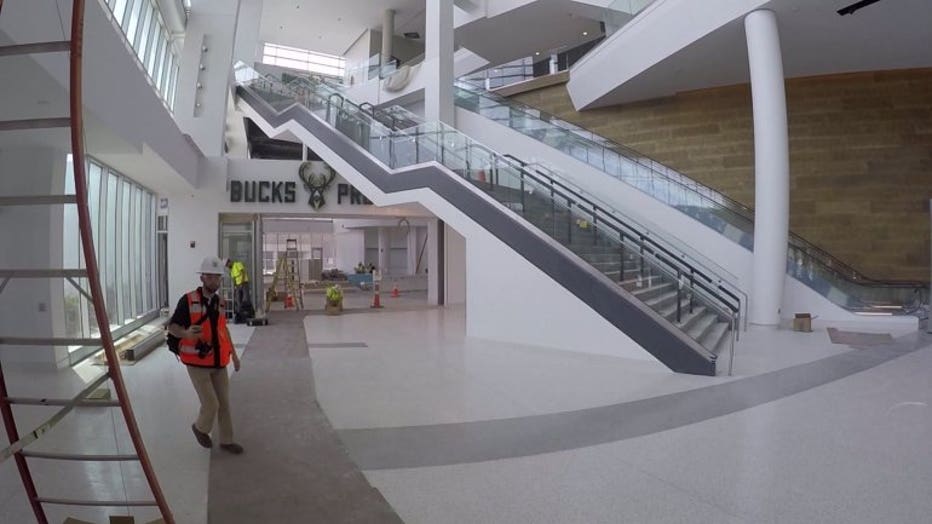 Milwaukee Bucks arena tour