"A terrible disease:" Former Brewers catcher Jonathan Lucroy, Cubs' Anthony Rizzo team up to fight cancer


MILWAUKEE -- After beating the Cincinnati Reds Sunday, August 14th, the Brewers have a border battle with the Chicago Cubs starting Tuesday afternoon, August 16th at Wrigley Field. But you might say the two teams are on the same side for a battle that's bigger than baseball.

"Really cool. He's a good dude. He definitely has a good heart," Jonathan Lucroy said.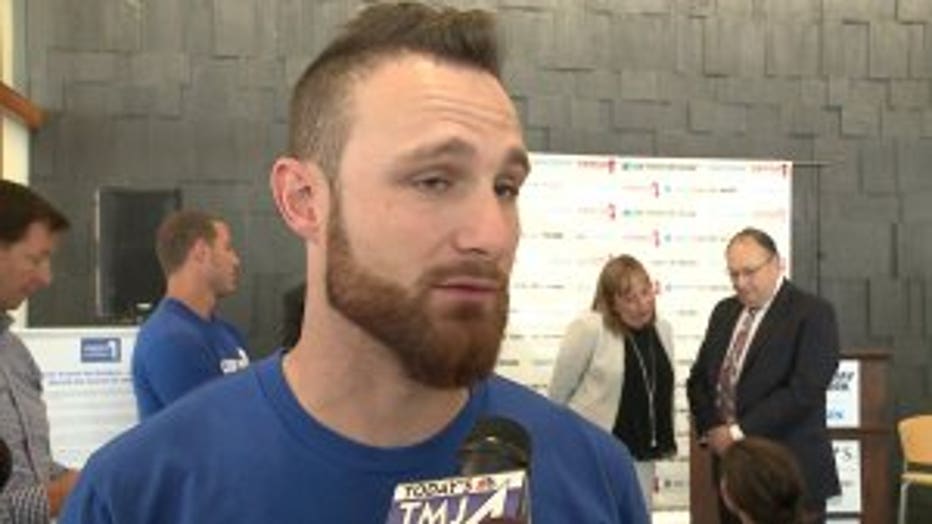 Did then Brewers catcher Jonathan Lucroy say that about a Chicago Cubs player?

"He really wants to help people through his personal experiences. I think that's an honorable thing, for sure," Lucroy said.

Before the trade to the Texas Rangers, Lucroy was talking about Cubs first baseman Anthony Rizzo. In July, the two All Stars were on the same side -- at a news conference for a cause that goes beyond baseball. They teamed up to support "Cancer Knows No Boundaries" -- a fundraising campaign benefiting charities in Wisconsin and Illinois.

The Cubs slugger has a powerful testimony.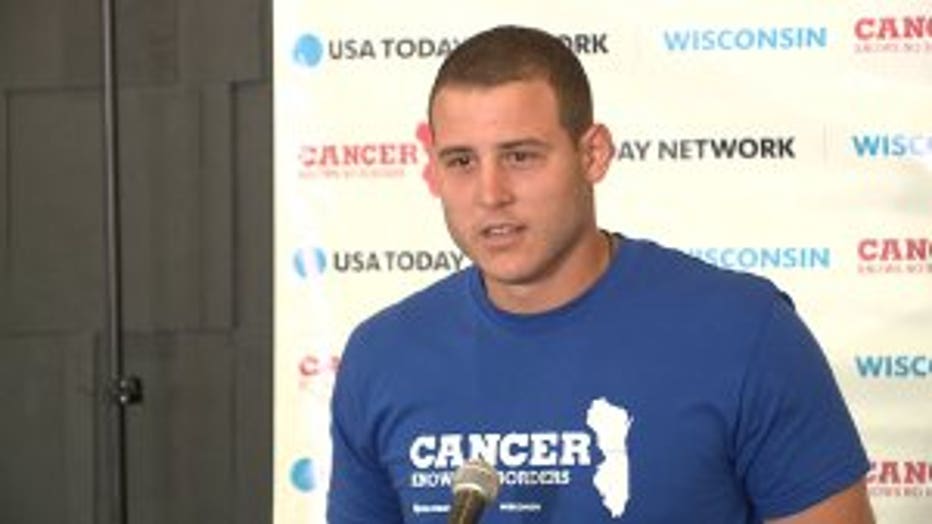 "When I was 18, I was diagnosed with cancer and it was insane to me because I just got drafted out of high school. All my friends were going to college. I was on top of the world playing professional baseball and then you get hit with a disease I knew nothing about. It was a shock to me and my family and thankfully, where I was at at the time, the doctors explained it really well and I had real good doctors. They got me through it," Rizzo said.

"Cancer survivors, cancer's a terrible disease. I've visited the Children's Hospital here in Wisconsin several times. I've seen the victims of cancer in children and that's the worst," Lucroy said.

The Anthony Rizzo Family Foundation has raised close to $700,000 to help other families battling cancer. Rizzo said he hopes people will step up to the plate to help fight this dreaded disease.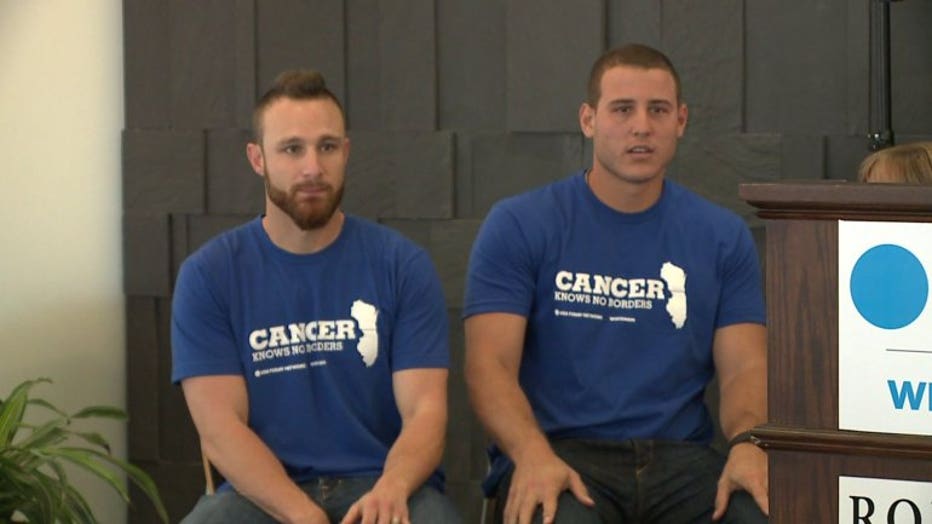 Jonathan Lucroy/Anthony Rizzo


"We try to help individuals, families going through it, because when I was going through the battle I saw my mom and dad and brother and they kind of looked worse than I did and I was sick -- so just how worried they were. I'm sure people know someone who has been affected and how much you worry about that person that you love so much," Rizzo said.

"Riz, John Lester, there's a lot of people in baseball that have had it or know somebody who's had it, so it's easy for me to relate to it. I very happy to be a part of this and lend my support to it," Lucroy said.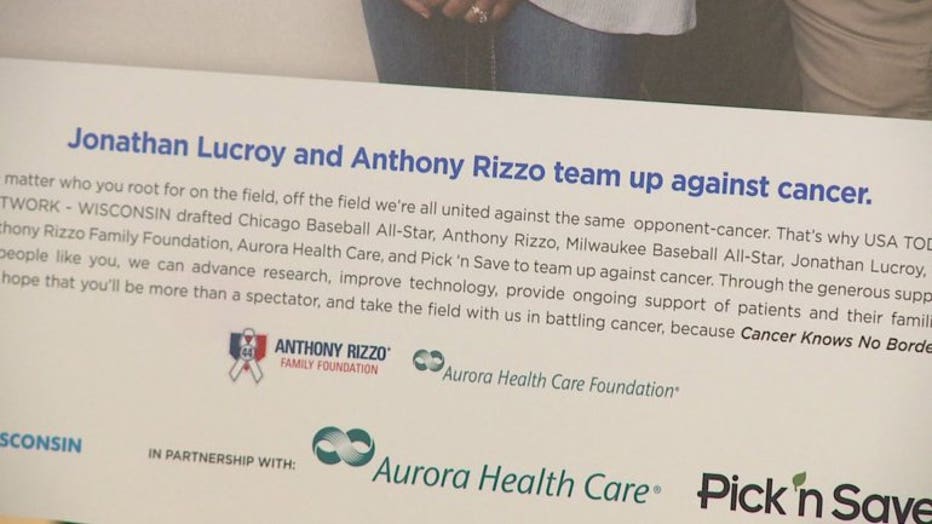 Jonathan Lucroy/Anthony Rizzo


In Wisconsin, dollars were raised for the Aurora Health Care Foundation. Cristy Garcia-Thomas works there and said she knows the value of supporting the cause firsthand.

"Seven years ago, my husband as diagnosed with cancer, and I'm proud to say that he's cancer free, thanks to the great available care at Aurora Health Care," Garcia-Thomas said.

With Lucroy now playing for the Rangers, Chris Carter has stepped up to the plate to team up with Rizzo. The Brewers power hitter has also been personally touched by cancer.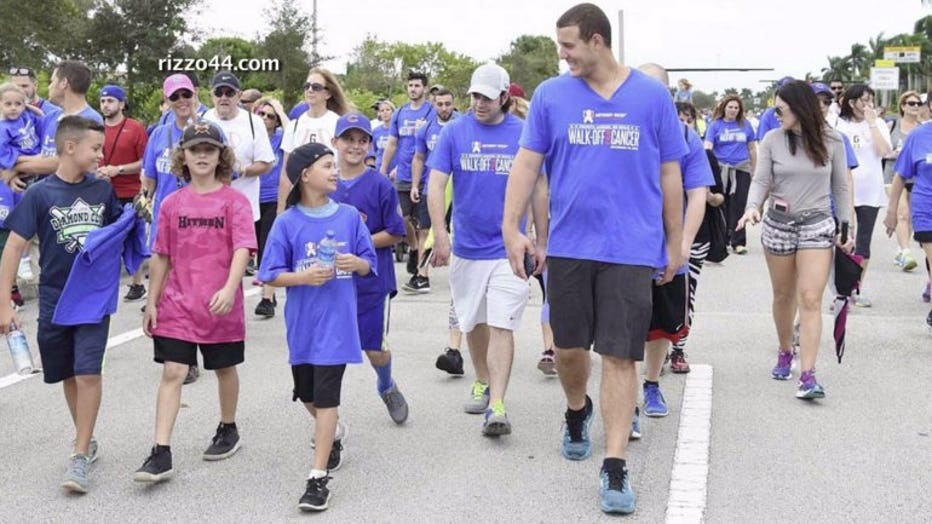 "When I was 13, my grandmother was diagnosed with a brain tumor and she passed away from it, so I try to do what I can to help out and be a role model for people," Carter said.

Chris Carter, Jonathan Lucroy, Anthony Rizzo -- they all wear different uniforms on the diamond, but they're teammates for a greater cause off it.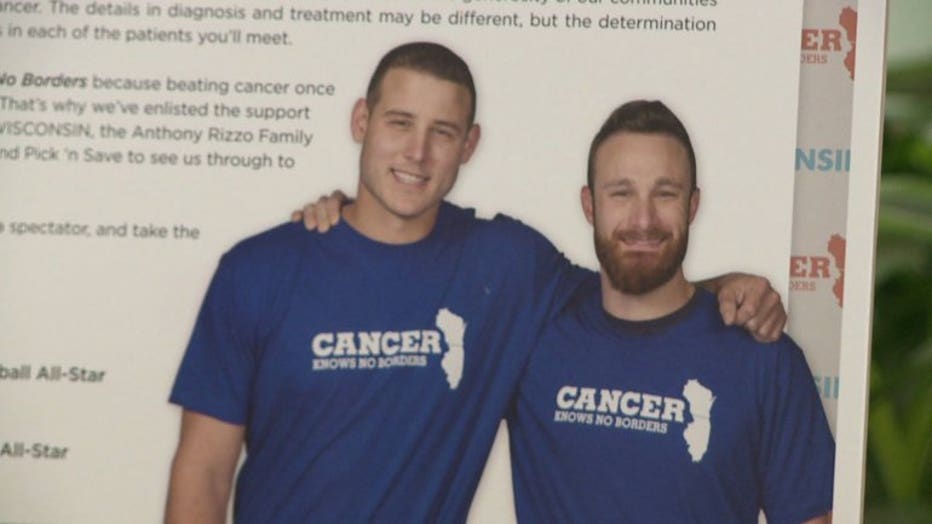 Jonathan Lucroy/Anthony Rizzo


CLICK HERE to learn more about Cancer Knows No Borders.