'A setback:' Star Elkhorn DE with full ride to Iowa breaks 3 vertebrae jumping into pool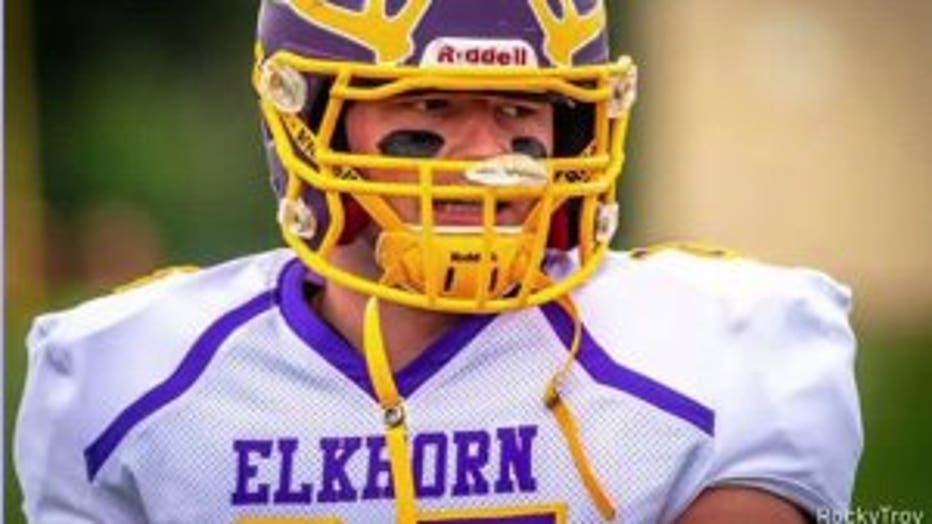 ELKHORN -- A star player on the Elkhorn High School football team might have to put his dreams of playing in college on hold. The junior defensive end was seriously injured Sunday, Sept. 16 when he jumped from a trampoline into a friend's pool.

The Elkhorn Elks will have to play without Michael Lois for the rest of the 2018 season, but Lois said he's determined to be back on the field for his senior year after he was forced to trade in his helmet for a neck brace.

"One of the discs actually went under the other one," said Lois.

He broke three vertebrae in the pool accident.

"I hit my neck on the bottom of the pool," said Lois.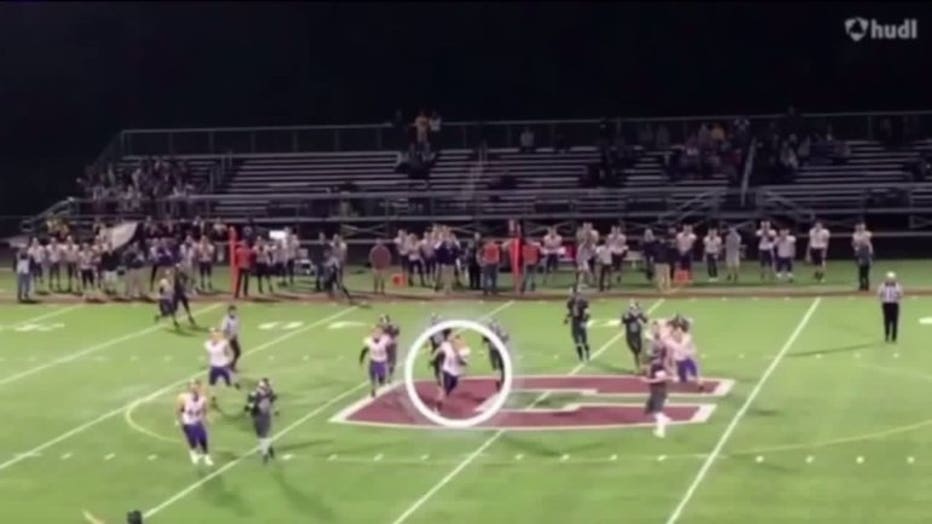 While doctors at Children's Hospital of Wisconsin delivered good news, that Lois should make a full recovery, the accident has led to a stern warning. Lois has to pick another sport.

"I told them 'no.' Football is all I've done my whole life. I've worked so hard for it -- not to just give it up now," said Lois.

Weeks before the accident, Lois was offered a full ride to play football for the Iowa Hawkeyes.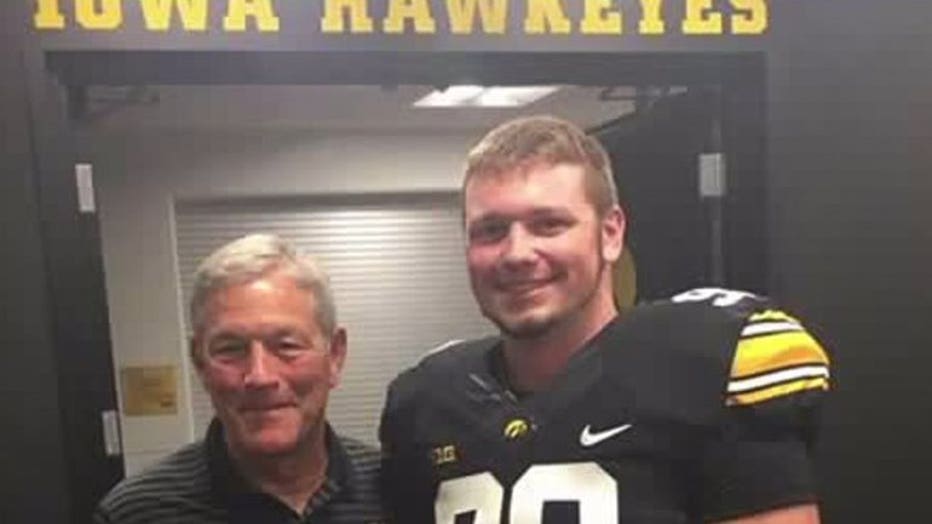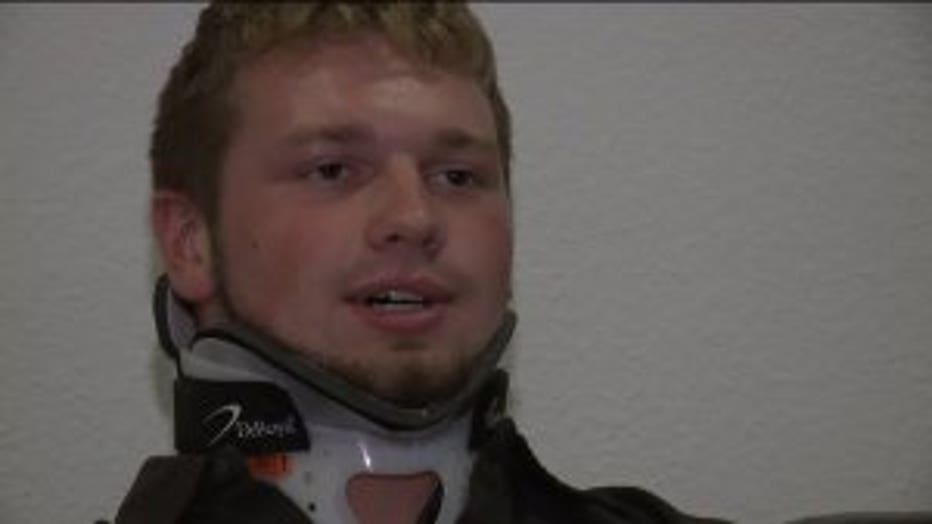 "I told the coaches when I got to go on the field, 'you guys got me. This is where I'm going to play.' It was a good day -- probably the best day of my life," said Lois.

That's why news of Lois' accident has left the community in shock.

"You hear this happen, someone who has so much going for them, it just made you think, 'this could be me,'" said AJ Conrady.

Not only have Lois' teammates and coaches rallied behind him, so has the entire Southern Lakes Conference.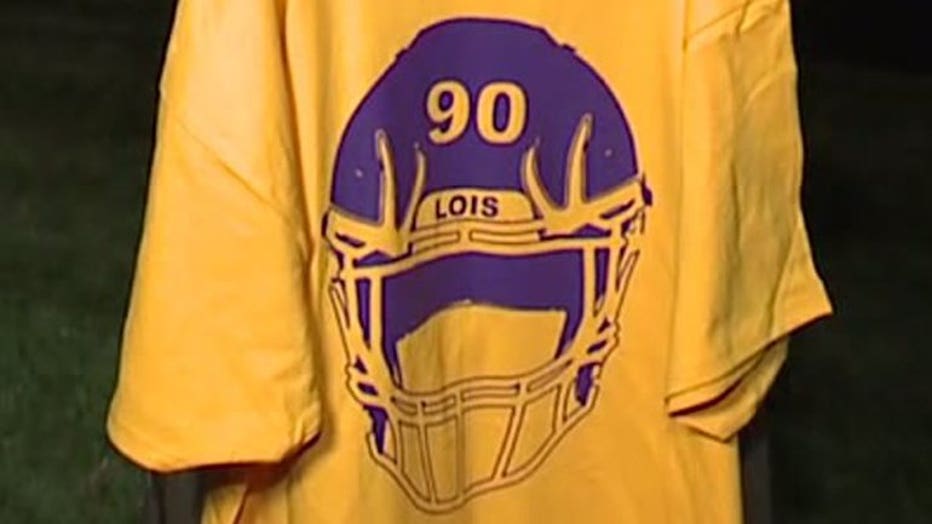 "We got him a jersey signed by the entire team from last year. Every team in the conference has the number 90 on the back of their helmet in support of Mike,"

Lois said he's overwhelmed by the support, and determined to come back stronger and with a new appreciation for life.

"It's the best feeling in the world. Things could have been a lot worse. This is a setback, but I'm not going to let it stop me from playing football," said Lois.

The senior moms, along with Elkhorn's youth football program have created shirts in Lois' honor, with all sales going toward his ongoing medical expenses.

Meanwhile, Lois said it was the heroic story of Navy Seal Marcus Lutrell that has inspired him to keep going. Lutrell was the lone survivor in a mission against the Taliban in 2005.