A family affair: Dedicated Waukesha West football star continues in his brothers' footsteps


WAUKESHA -- The Waukesha West High School football team has been successful for a long time. The fabric of that success is rooted in relationships.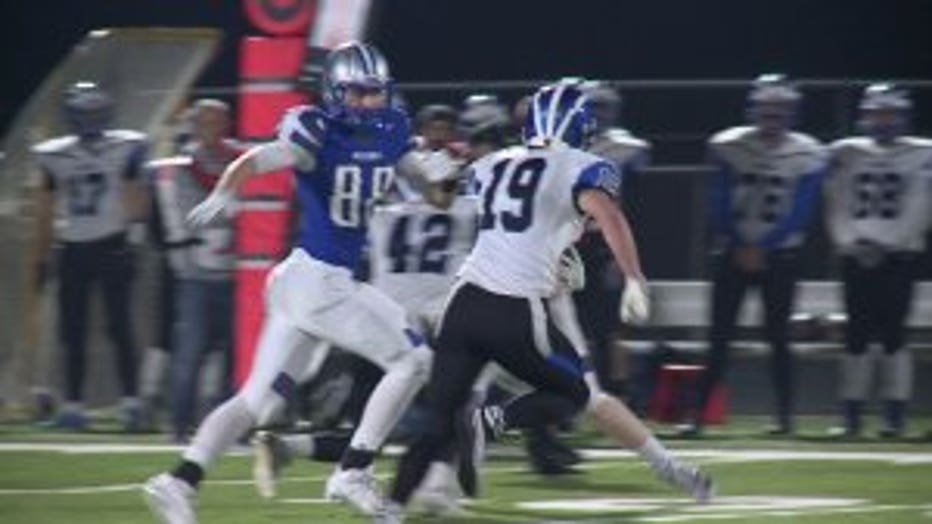 "We love having our family out here on Friday nights. This is just what we do on fall Fridays. We come out and we watch football and we play football," said Tony MacCudden, Wolverines assistant coach.

The Waukesha West football team is a family. Within that family, you have the MacCudden family. There's Tony, Wolverines assistant coach, and his four sons.

"It started a long time ago with my sons, Anthony, Kevin, Thomas and Peter. We've just had such a great experience here at Waukesha West," said Tony MacCudden.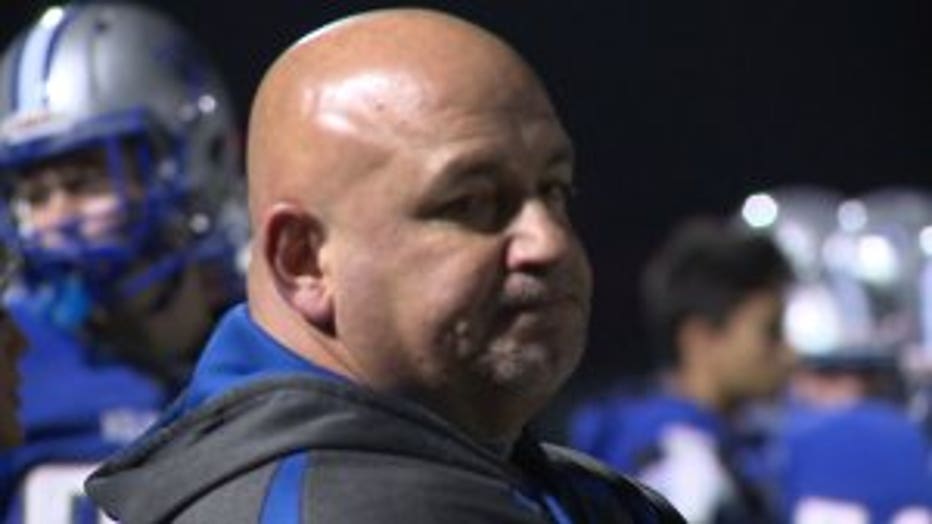 Kevin and Thomas played at West. Peter, just a junior, is a star running back and linebacker Anthony, the oldest, wore the original #22 when he played youth football.

"It's just really cool to start something, and your brothers follow suit. Started with Kev, ends with Pete. You know, Tommy was right there with him. I'm just proud," said Anthony MacCudden.

Kevin MacCudden went on to play college ball at UW-Oshkosh. He'll be returning to his Alma mater to join his dad on the Waukesha West staff.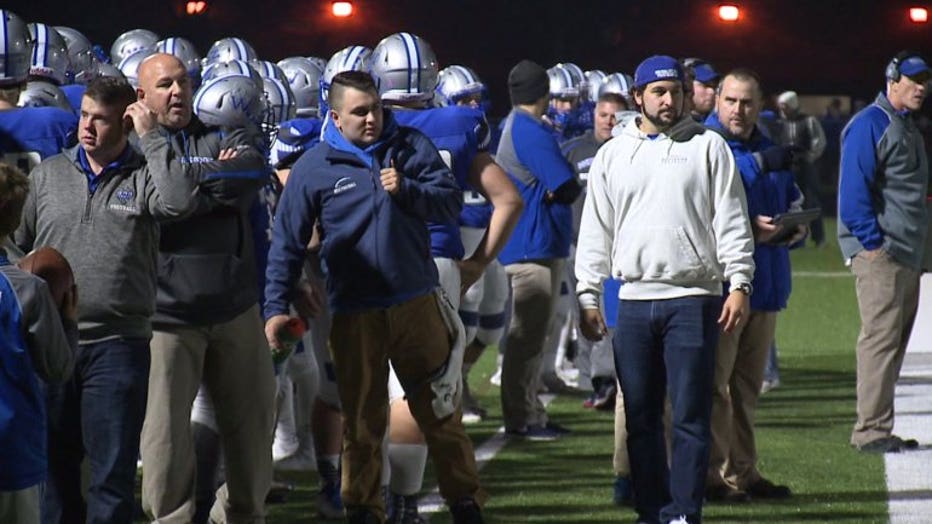 "I love this place. I had such a good experience here. Coach Rux -- the entire West family. They really kind of embraced our whole family. That's what they do here at West," said Kevin MacCudden.

And the MacCudden family embraces one another. They're tight.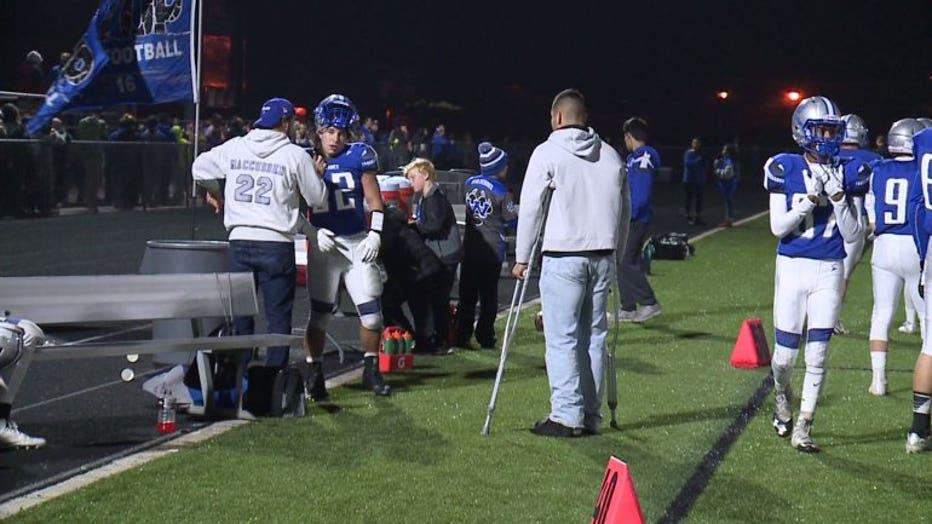 "Tight's an understatement. Peter's been to every one of our sporting events. This is where I'm supposed to be. It's where I want to be. It's what it's all about," said Anthony MacCudden.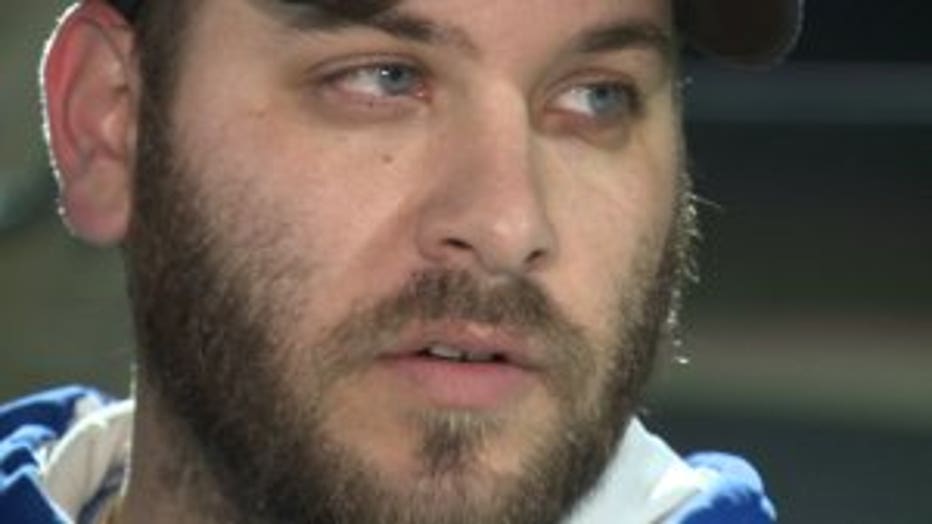 The older brothers are proud of Peter. Even with a year of high school left, he's being looked at by the Badgers and Northwestern.

"Everything I know, I try to pass on. Anthony's helped me, Peter. He's been to so many of our events. It's crazy how much he's learned from all of us, and he's exceeded all of us. I think he has. He may not be the best looking, but I think that's up to debate," said Kevin MacCudden.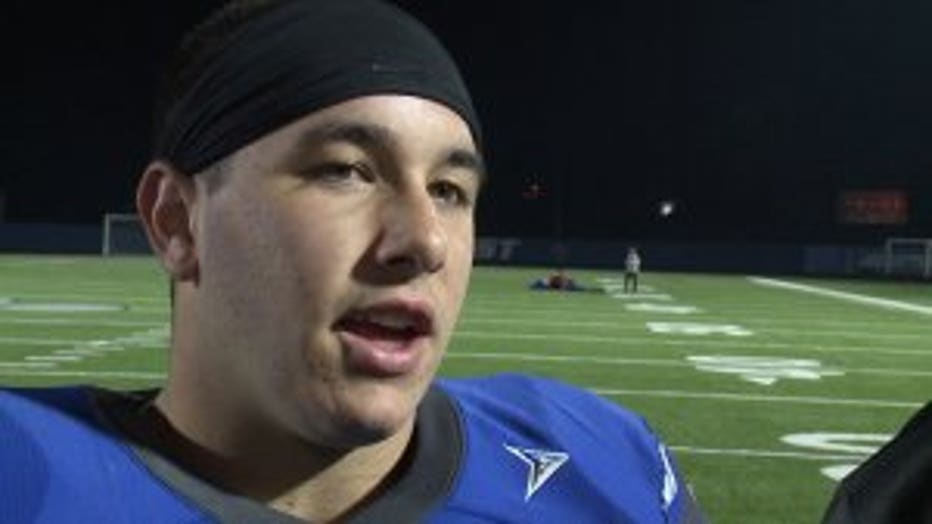 "It's great. I'm probably the most proud because I got to play with him in eighth grade. He was suiting up, playing at a young age. I take most of the credit for all his success . Being an inspiration to me and helping me along my journey. It's really exciting to see my dad there on the sidelines; share a quick word before it starts. Knowing how much he loves me, I just can't thank him enough for that and I know he's always going to be there for me," said Peter MacCudden.

"I'm just proud of them. I'm proud of them being part of a bigger group than just themselves. They don't play for themselves, they don't play for this family, they play for that school: Waukesha West -- and that's what we're proud of. The Wolverines' family -- that's us," said Tony MacCudden.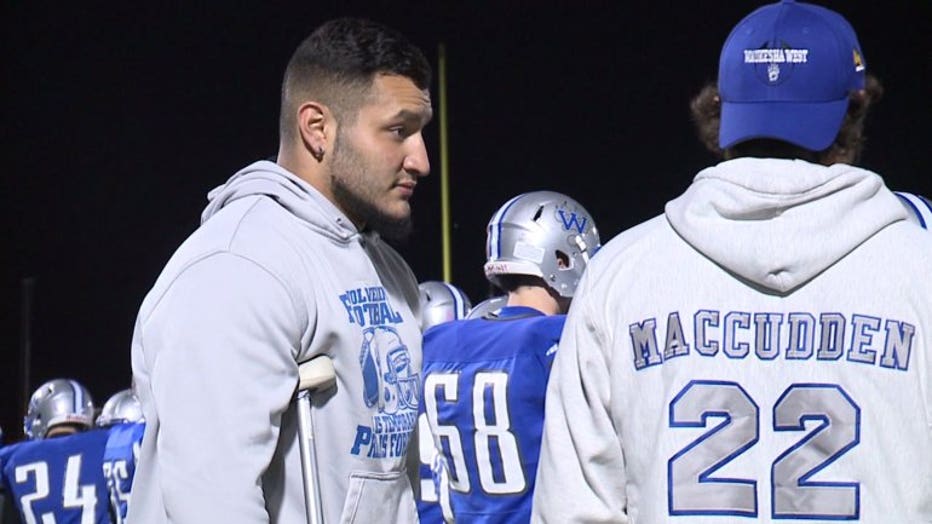 For the MacCudden clan, it all starts and ends with mom.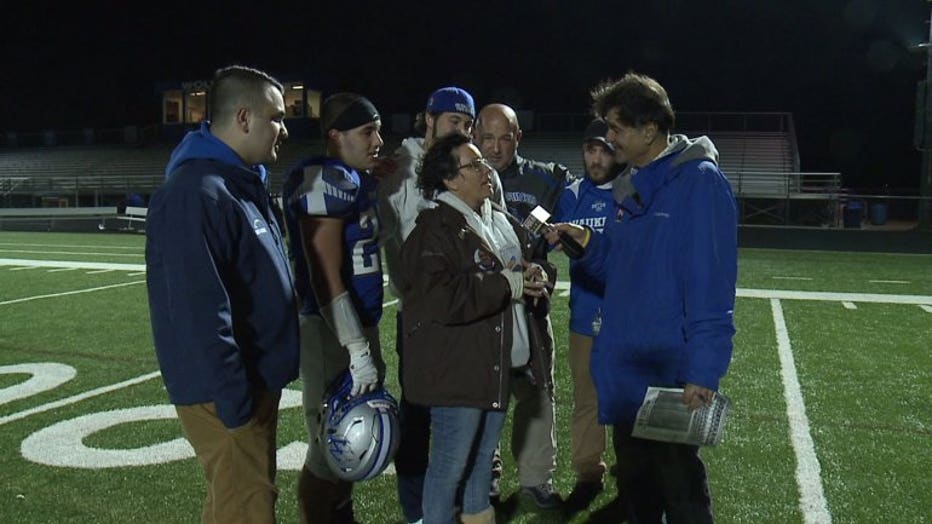 "Watching all my boys on the field just warms my heart every week, and the special moments I see them have together and with their teammates is just amazing. God's blessed us abundantly and we are just so grateful and we just want to share all the love and support that everybody has here," said Karen MacCudden.