2023 Brewers single game tickets; promotion offers giveaways
MILWAUKEE - The Milwaukee Brewers single-game tickets for 2023 go on sale on Saturday, Feb. 25 – and with that sale, the team is offering a special one-day promotion. Among the giveaways is a new 2023 Toyota Camry XLE. 
Brewers single-game day tickets can be bought at the box office, but the Brewers President of Business Operations, Rick Schlesinger, said 95% of those tickets are bought online.
For every ticket purchased on that day, fans will automatically be entered to win one of 25 major prizes. 
"Really trying to elevate the in-game experience and bring back fun. We're doing more fan engagement with the players. So, we're doing autograph Sundays," said Schlesinger.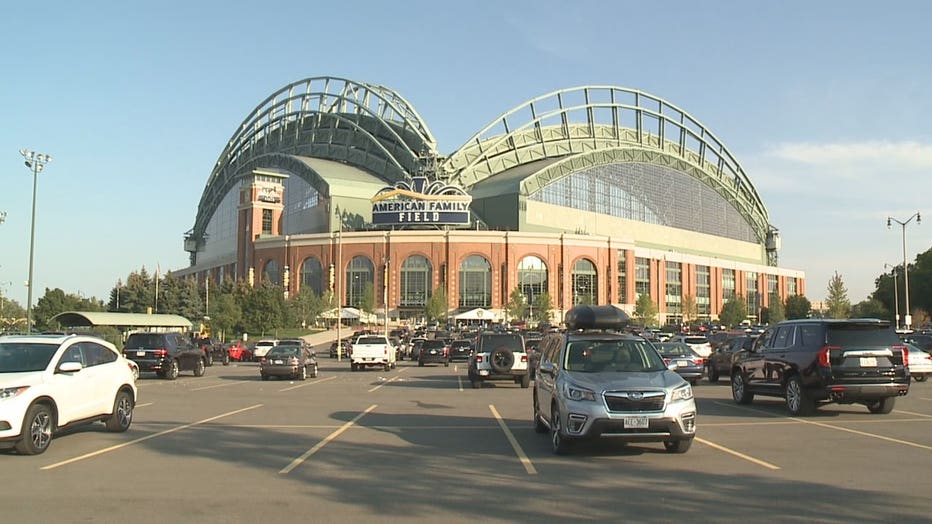 This opportunity lasts one day only and applies to ticket purchases that take place between 9 a.m. and 11:59 p.m. CT. Each ticket purchased counts as one entry, and there is no limit on the number of entries per person. For a complete list of rules, including opportunities to enter without purchase, you are invited to visit brewers.com/25.
RELATED: Check out the new and improved FOX Sports app
 
The Brewers have gathered gift ideas from fans on their most sought-after experiences and have included them in this promotion. Purchases can be for any game in the 2023 season. A partial list of the prizes includes:
Brand new 2023 Toyota Camry XLE
Trip for two to a Brewers away series
Trip for two to spring training 2024
Complimentary Club Level Suite
Pre-game meet and greet with a Brewers player
Sit in the television booth with Brewers announcers
Gift your child the chance to run in the Johnsonville Mini-Sausage Race during a game
Mark Attanasio's personal seats (4) for a home game
Bernie's Slide Experience – the ride of a lifetime
Gold parking for the 2023 season
Player worn jerseys from Opening Day 2023
And more!
SIGN UP TODAY: Get daily headlines, breaking news emails from FOX6 News
In addition, officials announced that J. Leinenkugel's Barrel Yard will open its doors to the public on Monday, April 3, when the Brewers take on the New York Mets at 1:10 p.m. in the 2023 Home Opener.
"It's paint; it's fixtures going in. A lot of the hard tile and other amenities over at the bar area," said Hunzinger Construction Co. Senior Project Manager & Director of Commercial Interiors Kevin Lally.
"It's going to be very opening for people who just want to come in, maybe get a drink, maybe take a look," said Schlesinger. "They won't be able to sit at one of the tables in front because those will be sold in advance."
You can expect hamburgers, sausages and cheese curds on the menu. What's a home baseball game without beer and food that you can only find inside this brew city ballpark?
A new concession menu called the 414 menu is being rolled out by the brew crew. For four dollars, you can get a junior hot dog, junior nachos, and a soda or cracker jack. A total of 15 food items are also expected to be reduced in price this season.
Tickets will be available for purchase starting at 9 a.m. at brewers.com or 1-800-933-7890, as well as the American Family Field Ticket Office. All online and phone purchases will be digitally delivered via MLB Ballpark app.
PHOTO GALLERY
Leinenkugel's Barrel Yard