Love the look of long hair, but your natural hair doesn't suit the style? Fake it, but how?


MILWAUKEE -- Love the look of long, full hair, but your natural hair doesn't suit the style? Fake it! Scott Yance of SCOTTFREE Salon joins Real Milwaukee to educate us on extensions.

There are two common types of extensions you can have done in a salon. One is a tape-in, the other bond extensions. Let's compare them.




1. Tape in extensions: generally less expensive ($250-$550) because the application and removal takes less time. Not to mention you can use tape in hair up to 3 times. Bond extensions: $400-$800 (the service itself is more time consuming so it raises cost of labor). Bond extensions can only be re-used once.

2. Tape in extensions: Last anywhere between 8-12 weeks and considering that they can be used up to 3 times, they could last up to a total of 30 weeks.
Bond extensions: Last up to 12 weeks and can be re-used once so could last a total of 24 weeks.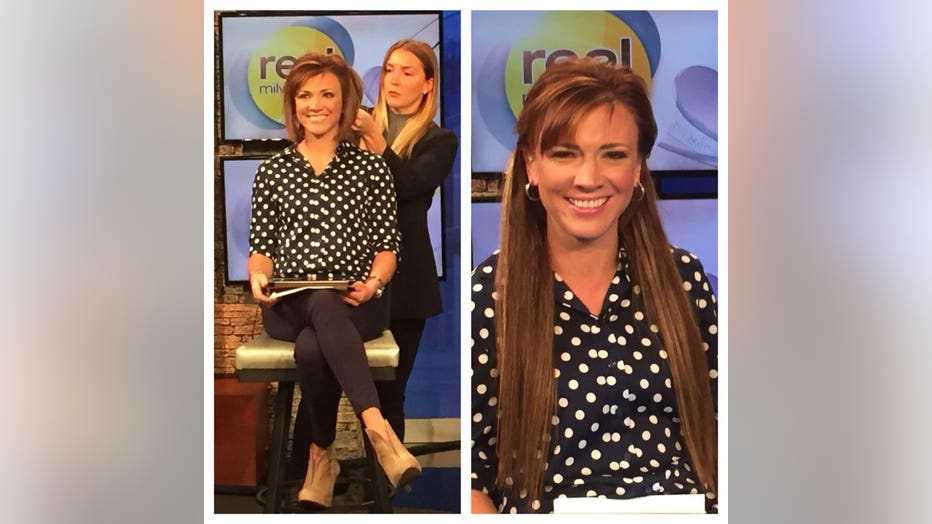 3. Pros of tape in: less application time as well as less removal time. These add volume and/or length. Less expensive.
Cons of tape in: can be more difficult to move around because the tape itself is wide.

4. Pros of bonds: add volume and length. Can also do multiple colors.
Cons of bonds: application time is much longer, cost is higher and can appear more 'stringy" because a lot more bond extensions have to be used in order to create a "blended" look.

You can use both types of extensions for all different types of hair, however, tape in extensions are recommended for thicker hair.