Get your kids in the kitchen with help from author & home cook Diane Fechter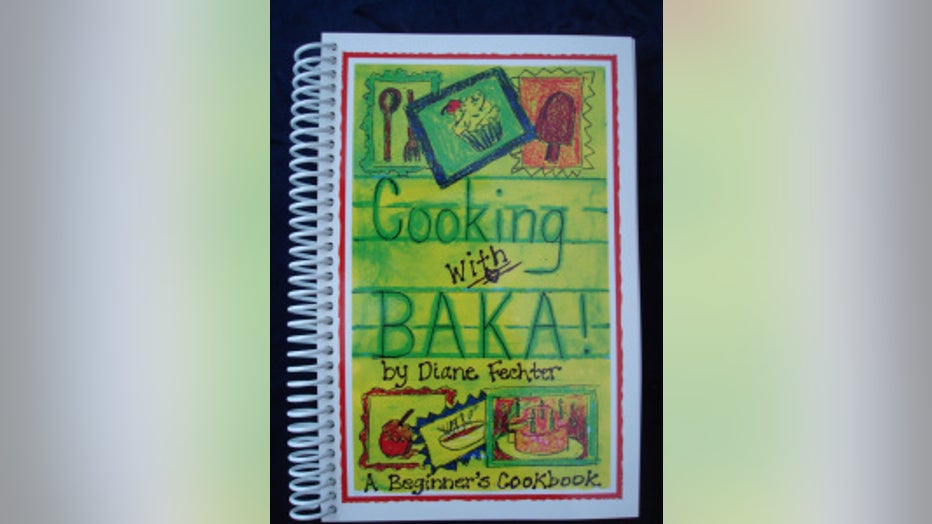 MILWAUKEE -- It's time to get your kids in the kitchen. Author and home cook Diane Fechter can help you do that with a new children's cookbook she just published. She joined the Real Milwaukee team for a chat.

BLUEBERRY SMOOTHIE


Combine all ingredients in blender. Cover and process about 1 minute until thoroughly blended. Serves 2

Variation: Substitute frozen strawberries for blueberries.




DILL DIP


In a medium bowl, stir to combine all ingredients. Refrigerate 1 hour before serving with your choice of raw veggies or chips.

PUDDING DAY!

All you need is instant pudding, milk, and small jars. Out of different colors of construction paper, cut out 9 large jar shapes. On each one, write one of the following directions. Hide the directions. After children find them, follow directions and enjoy!


FARMER`S CASSEROLE


Preheat oven to 350˚. Grease a 13x9 pan. Arrange potatoes in bottom. Layer cheese, ham and onion. Combine remainder of ingredients. Pour over all. Bake 350˚ uncovered 40-45 minutes or until set. Let stand 5 minutes before serving. OR: Cover well and freeze for up to 2 months. Thaw. Then bake as directed.

POLKA DOT RICE MIX


Place the above ingredients in a sandwich zip or clear cellophane bag, tied with raffia or ribbon. Attach the following directions and add a use by date of 4 months.

POLKA DOT RICE MIX (Directions to attach to bag)


In a saucepan bring water and butter to a  boil. Add rice mix. Stir. Reduce heat; cover  and simmer about 20 minutes or until water  is absorbed. Fluff with a fork. Serves 4.

INDIVIDUAL PIZZAS


Preheat oven to 400˚. Line a baking sheet with parchment paper. Pat each biscuit into a 4-inch circle on parchment paper. Spoon 1-2 tsp. sauce on each biscuit circle. Sprinkle with cheese. Add other toppings, if desired. Bake 15 minutes or until crust is lightly browned. Cool 5 minutes before eating. Makes 8 pizzas.

Fun tip: Make smiley face pizzas with pepperoni or black olives.