Zachariah Anderson trial: Blood stain evidence, testimony focus
KENOSHA, Wis. - Blood stains were the center of testimony in the Zachariah Anderson trial in Kenosha on Monday, March 6. Prosecutors say Anderson killed Rosalio Gutierrez, hid the body, and destroyed evidence. 
A Kenosha officer who now has training in blood stain patterns took the stand Monday for more than six hours. 
"On May 19, I was at the scene. I had observed, firsthand the bloodstains at the residence," said Kenosha Police Officer Jeff VanWie.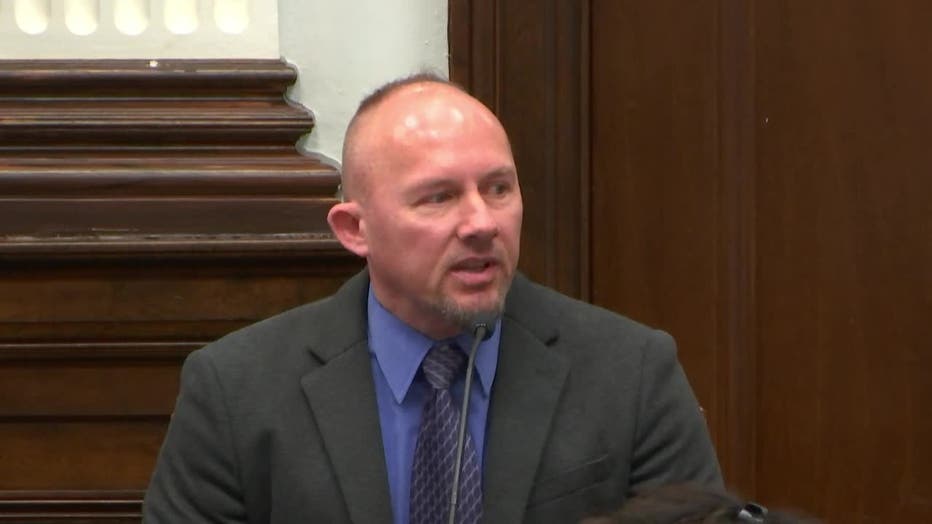 Kenosha Police Officer Jeff Van Wie
VanWie testified he saw blood evidence in Gutierrez's apartment.
"I walked inside the hallway, apartment 1B and I saw dry red fluid stains on the door and around the door," VanWie said.
Much of Monday's testimony focused on blood stains and spatter. Investigators captured blood on the ceiling, door, and covering Gutierrez's living room.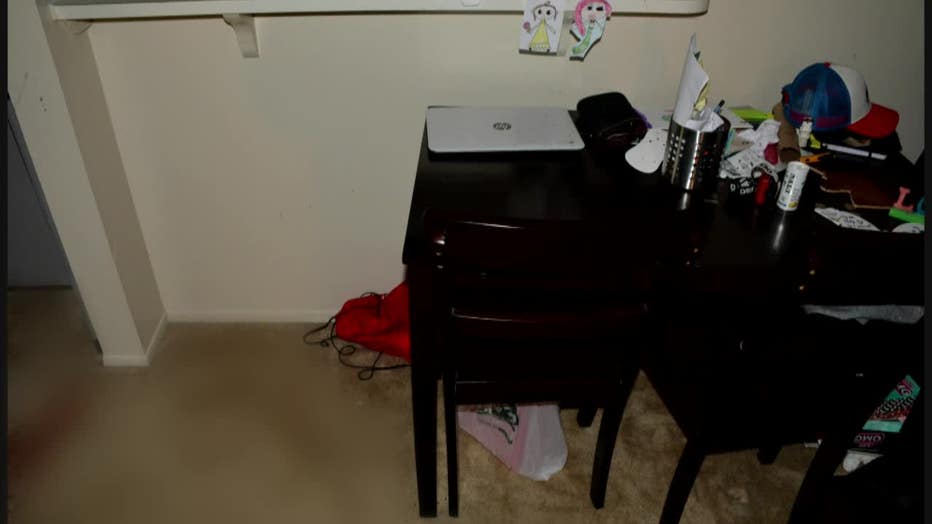 "What sort of object causes that sort of blood spatter?" asked Kenosha County District Attorney Michael Graveley.
"It's either blunt force trauma or gunshots," VanWie replied. 
SIGN UP TODAY: Get daily headlines, breaking news emails from FOX6 News
Prosecutors believe Anderson drove to Gutierrez's apartment, killed him, and destroyed the evidence in May 2020. Gutierrez was dating Anderson's ex and the mother of his children at the time.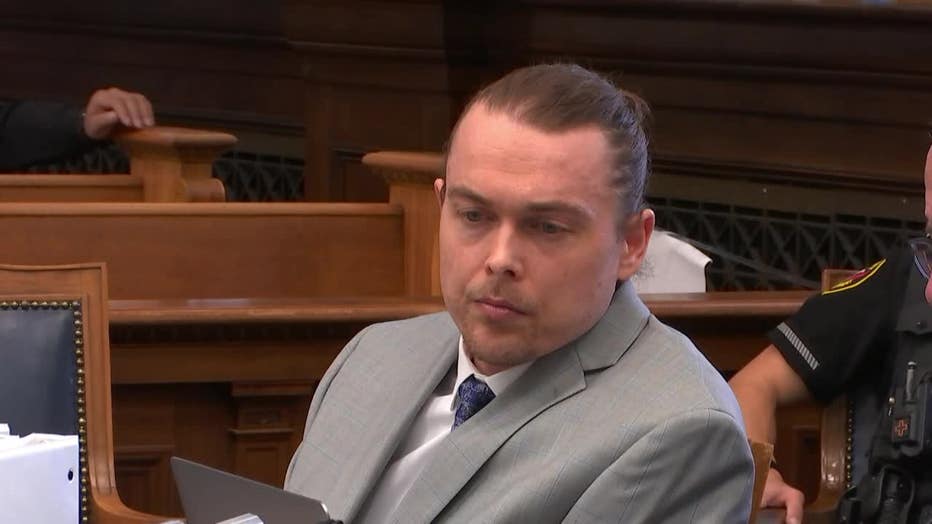 Nobody has found Gutierrez's body.
On Monday afternoon, Anderson's defense attorney pushed back against VanWie's testimony and his blood stain training. 
"Besides that 40-hour course you took, what training have you completed?" asked Nicole Muller, defense attorney.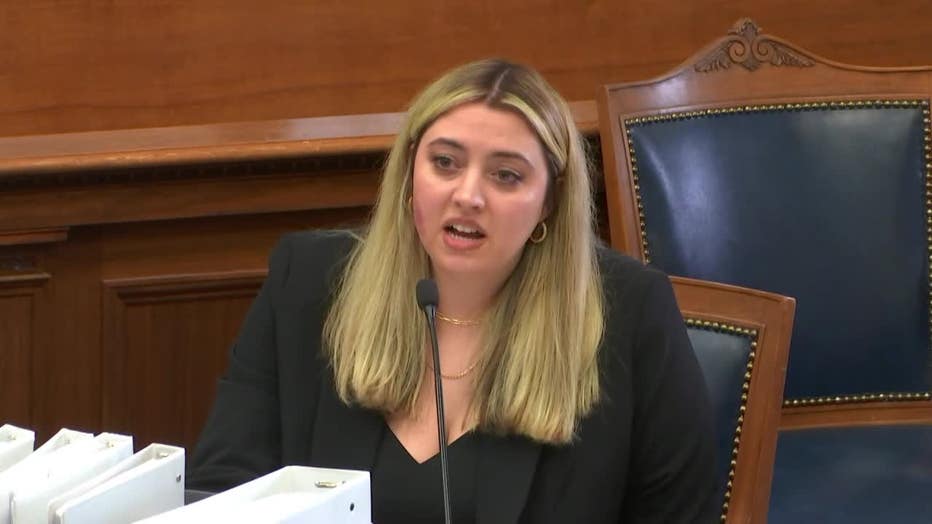 Nicole Muller, defense attorney
"I read a text on my own and I experienced blood stain patterns in the field working with patterns," VanWie said.
FREE DOWNLOAD: Get breaking news alerts in the FOX6 News app for iOS or Android
"How many courses have you taught that have just been about blood stain patterns?" Muller asked.
"None," replied VanWie.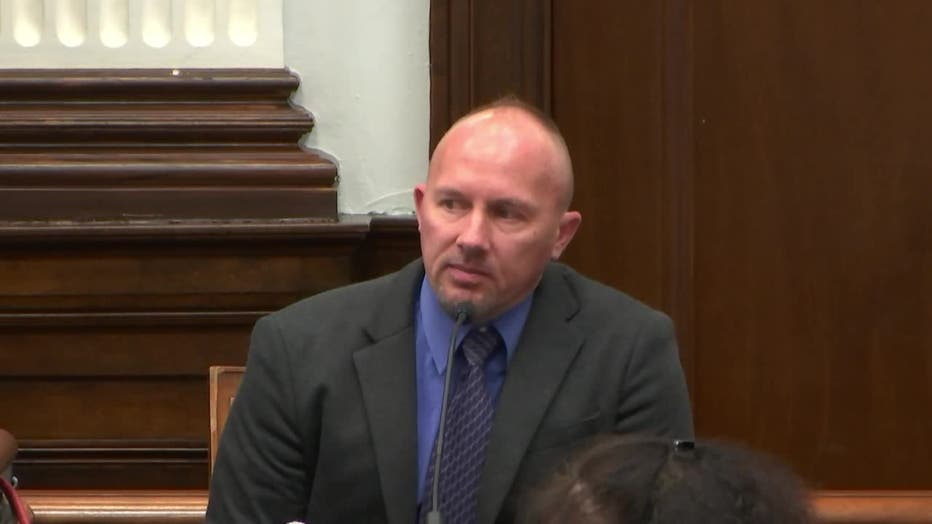 Kenosha Police Officer Jeff Van Wie
The jury also saw photographs from Anderson's Mequon property that included a burn pit with a bleach bottle and burned clothes.