Zachariah Anderson trial: DNA evidence presented to jury
KENOSHA, Wis. - The jury in the Kenosha County trial of Zachariah Anderson learned about DNA evidence on Friday, March 3. 
Prosecutors accuse Anderson of killing Rosalio Gutierrez, hiding his body, and destroying evidence of the crime. Gutierrez's body has never been found.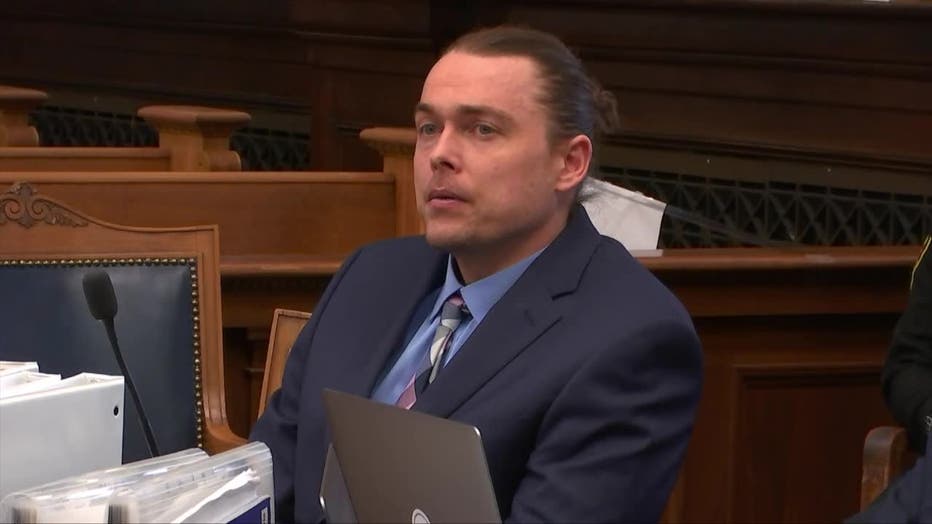 Much of Friday's testimony detailed the bloody crime scene found at Gutierrez's Kenosha apartment – and how that evidence was used. 
State Crime Lab Forensic Scientist Lisa Treffinger said cleaning agents were used on parts of Anderson's van. Police found the van with the rear seats removed – and a portion of the carpet cut out. 
SIGN UP TODAY: Get daily headlines, breaking news emails from FOX6 News
Treffinger testified a lab tech later noted the smell of bleach – and the white-colored stain on the carpet, but then spotted something else. 
"It was a very tiny spot, like a pinhead stain," Treffinger said.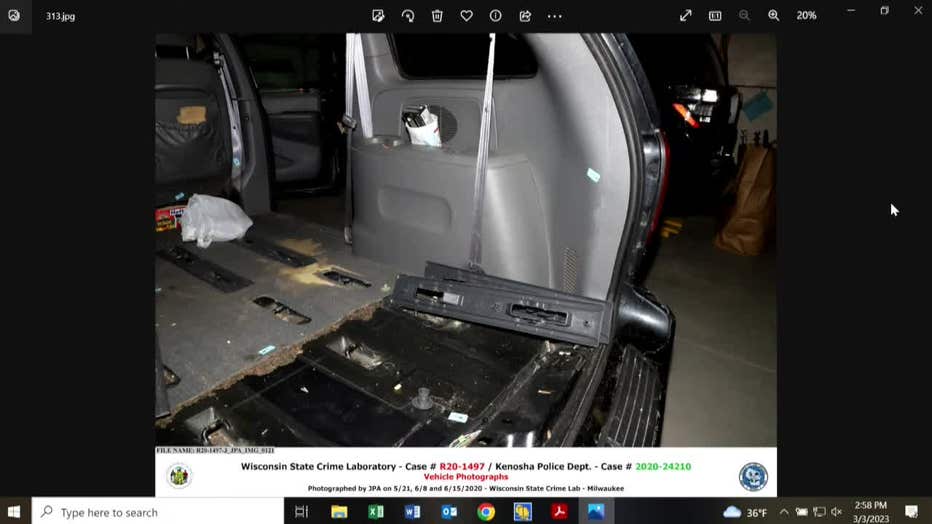 DNA Evidence in Zachariah Anderson trial
It was a reddish-brown stain on the van trim – near the rear tailgate. Treffinger feared using luminal would dilute the sample – making it unusable for DNA testing. 
It was collected.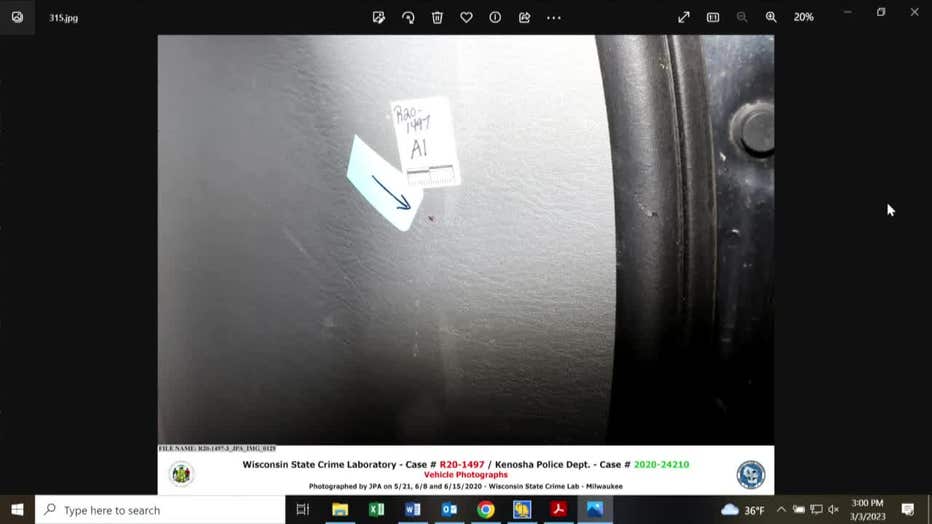 DNA Evidence in Zachariah Anderson trial
"Did you do DNA testing?" asked Kenosha County District Attorney Michael Graveley.
"Yes," Treffinger answered.
"Whose DNA was that a match for?" Graveley asked. 
"Rosalio Gutierrez," Treffinger answered.
FREE DOWNLOAD: Get breaking news alerts in the FOX6 News app for iOS or Android
"It appeared to be cast off or forcible blood," said Kenosha Police Officer Erich Weidner.
Weidner is the Senior Evidence Tech for Kenosha. He collected blood evidence at Rosalio Gutierrez' apartment. 
"What did you see there?" Graveley asked.
"Possible blood stain evidence," Weidner said.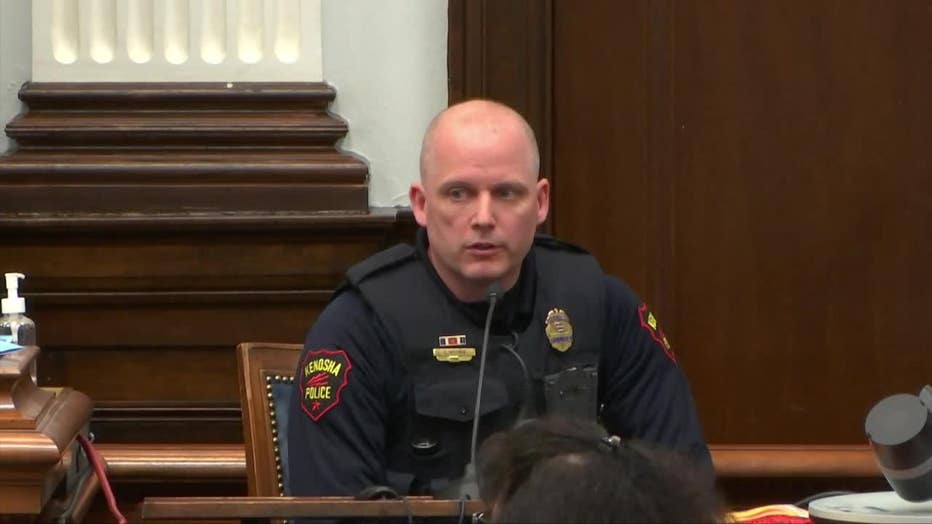 Kenosha Police Officer Erich Weidner
"On the knob itself," Gravely said.
"Correct," Weidner said.
The prosecutors' theory is that Anderson drove to Gutierrez's apartment on May 17, 2020, killed Gutierrez, hid his body and destroyed evidence of the crime.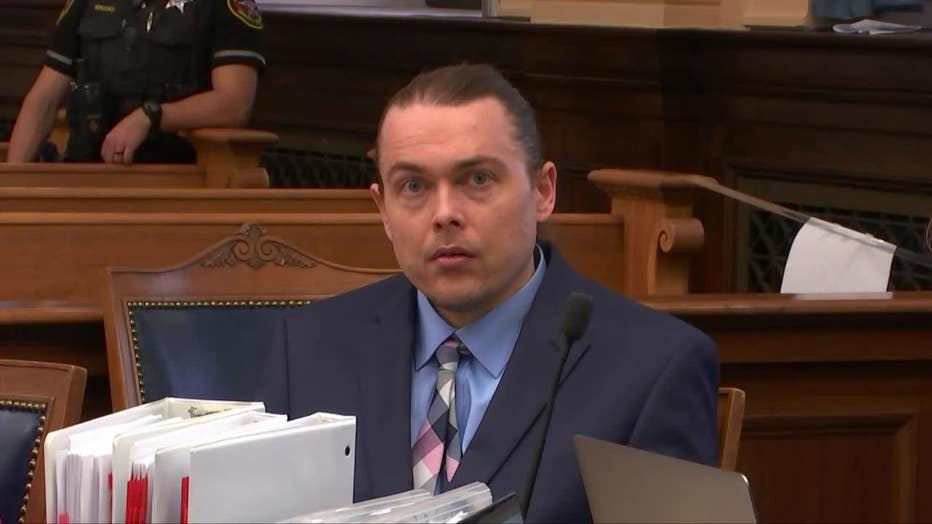 Gutierrez was dating Anderson's ex and the mother of his children at the time.
Anderson was in a relationship of his own too.
Christine Remsburg, a former girlfriend of Anderson told police she and Anderson had plans the night police believe Gutierrez was killed.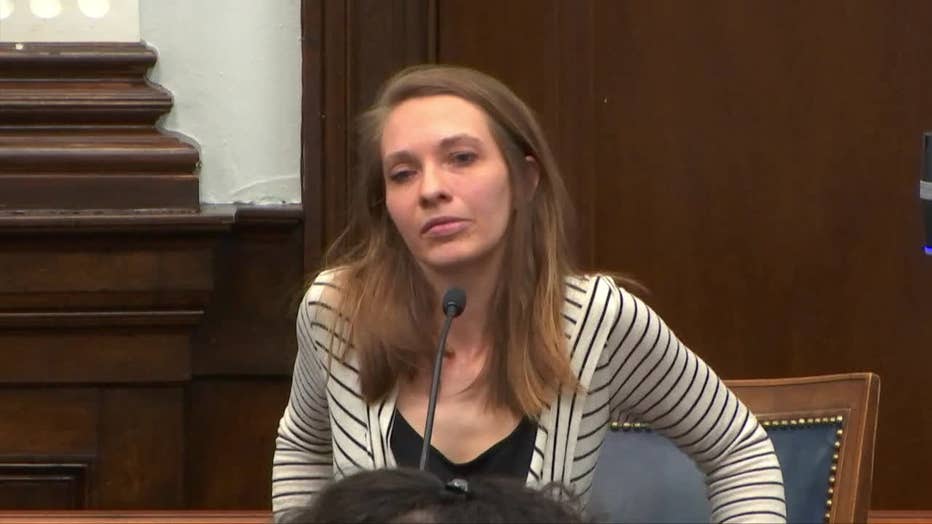 "What did you originally tell them?" asked Graveley.
"What I originally told them, he was over. He wasn't there that day," Remsburg said.
Testimony is set to resume Monday morning, March 6.