YouTube video shows protesters on I-794; Sheriff Clarke, Chief Flynn discuss arrests


MILWAUKEE (WITI) -- A wave of angry protests over police treatment and tactics has swept the country -- from Ferguson, Missouri to New York to Milwaukee. Milwaukee's top law enforcement officials, Police Chief Ed Flynn and Sheriff David Clarke are taking different approaches when it comes to dealing with the demonstrators.




Fourteen protesters were arrested after a demonstration veered onto I-794 on Saturday, December 6th -- and Sheriff Clarke and Chief Flynn are speaking out about those arrests.

"Occupy the Hood Milwaukee" organized weekend rallies called "Milwaukee Meets Ferguson."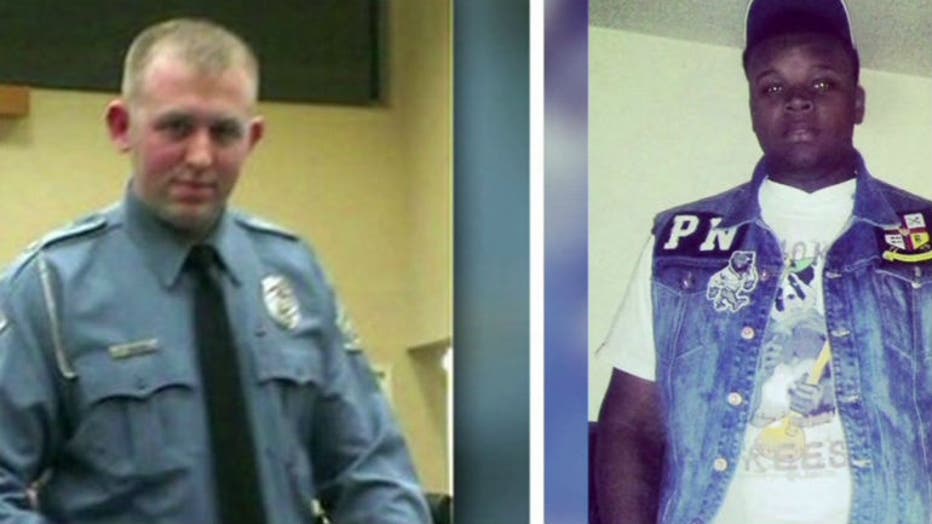 Darren Wilson and Michael Brown


The rallies in Milwaukee were just the latest in a national wave of protests over police tactics and treatment of African-Americans. This, after grand juries in Ferguson, Missouri and New York declined to indict police officers in the deaths of Michael Brown and Eric Garner.  Michael Brown, an unarmed black teenager, was shot and killed on August 9th by Officer Darren Wilson, a white police officer. On July 17th, Eric Garner died in New York, after Officer Daniel Pantaleo put him in an apparent chokehold for about 19 seconds.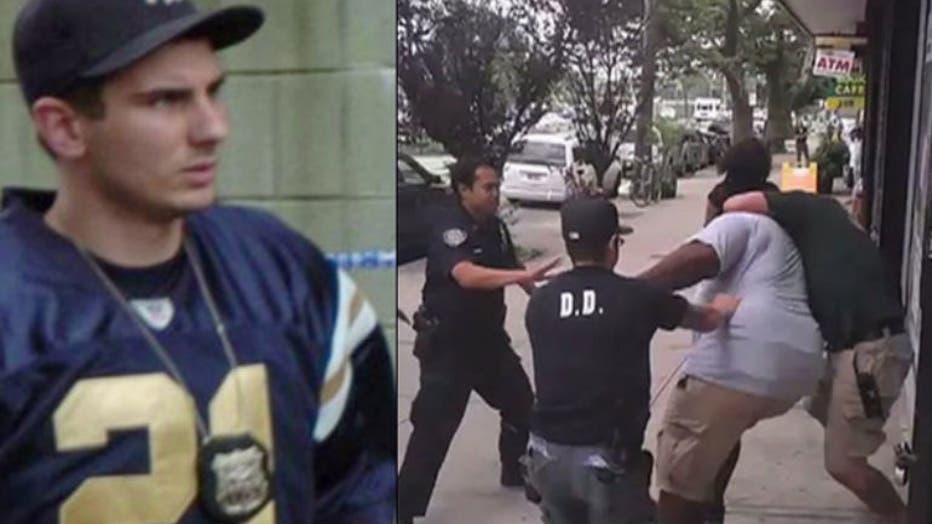 Officer Daniel Pantaleo, Eric Garner (Photo: PIX11)


Frustrations long harbored in the black community are now out in the open. Many of those protesting describe a feeling that the justice system discriminates — from Ferguson, to New York, to Milwaukee.

31-year-old Dontre Hamilton was shot and killed by Milwaukee police officer Christopher Manney. The Milwaukee County District Attorney's Office has yet to decide whether Manney will face criminal charges in connection with Hamilton's death.

"What we want is equality and justice for all people," Vaun Mayes said.

Mayes says he wants to draw attention to what he sees as racial discrimination throughout the U.S. legal system.

"We are exhausting every avenue available to us, so when those don't work, then what do you suggest?" Mayes said.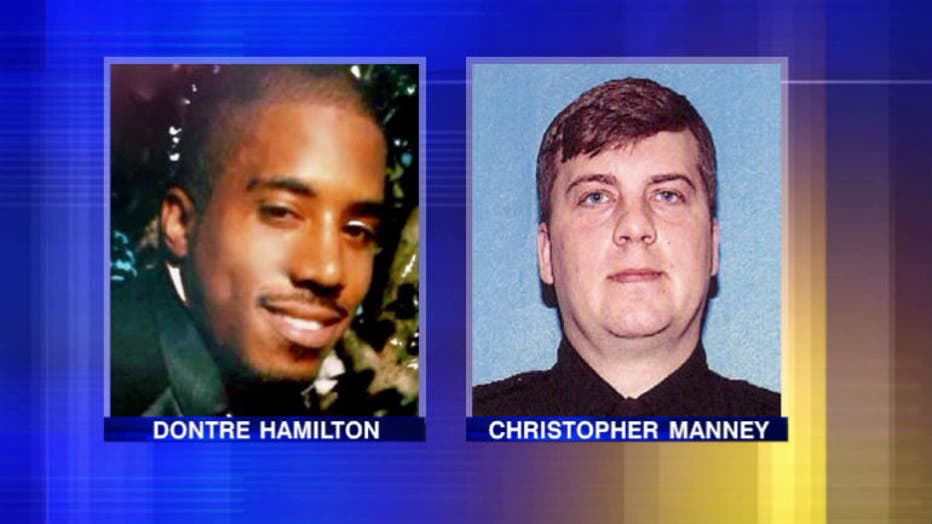 On Saturday afternoon, a group of protesters took their message to the I-794 on-ramp.

The Milwaukee County Sheriff's Office says the group was stopping traffic and says demonstrators wouldn't leave the freeway.

14 people were arrested and booked into the Milwaukee County Jail. Three of those arrested are from Ferguson, Missouri.

FOX6 News is told two children were in the group, ages six and 10. We're told they were picked up by Child Protective Services.

"That's just the height of irresponsibility and the potential for tragedy," Chief Flynn said.

A FOX6 News crew at the jail on Saturday night observed the doors locked, and construction barricades lined up in front of the building. A Sheriff's Office spokeswoman tells FOX6 News the doors were locked due to the protesters, and added Sheriff Clarke doesn't believe in letting the media make celebrities out of law breakers.

Some of those arrested were released late Saturday. The rest were released on Sunday.

Most of the protests in Milwaukee have focused on the shooting of Dontre Hamilton. Those protests have been largely peaceful, and Chief Flynn says he's employed a strategy that has successfully kept them from escalating. He says he agrees with the decision to arrest the protesters who made their way to I-794 this weekend.

"Once protesters present a true public safety risk to themselves or others, they'll have to be taken into custody. Walking slowly through downtown hasn't provided that public safety risk," Chief Flynn said.

"I'm proud of how well our police department has responded as well because you haven't seen the massive challenges you've seen in other cities, because you have a police department that really has been acting professionally. It can be self defeating for them if the public turns on them," Milwaukee Mayor Tom Barrett said.

Milwaukee County Sheriff David Clarke issued this statement following the arrests on Saturday:

"I have made it very clear that arrests will be made when violations of the law occur, regardless of the protesters' motivations. Law and order will be maintained."

In an appearance on FOX News on Monday, Sheriff Clarke had this to say: "I'm going to fight with all the aggressiveness of a junkyard dog to defend the men and women who put on the uniform everyday and go out in the right fashion and risk their lives.  These individuals should have to experience just for one day what it would be like without the police."

Mayor Barrett says he's been meeting with faith and community leaders ahead of the District Attorney's decision on whether to charge Christopher Manney in Hamilton's death. There's no indication as to when that decision will come, but the decision will no doubt bring more demonstrations.

READ IT: NAACP Milwaukee statement on Dontre Hamilton case, recent grand jury decisions elsewhere

Related stories: