"You're a match!" After meeting on Match.com, wife gives husband life-saving gift


MILWAUKEE -- If you've ever moved to a city where you didn't know anyone at all, you'll understand how Frank Fostering and Lynne Woehrle felt. They moved to Milwaukee for work, and they hoped to make friends and find someone special -- and they did. But they never imagined how they'd find each other, and what they now share.

Like most couples, Lynne and Frank say their relationship involves a lot of give and take. Most nights involve a hectic rush home from work, dinner, soccer, piano lessons for two of their three children and homework.

They managed to find a little quiet time on the couch recently, cat included, to discuss how their first conversation began 12 years ago with the click of a mouse.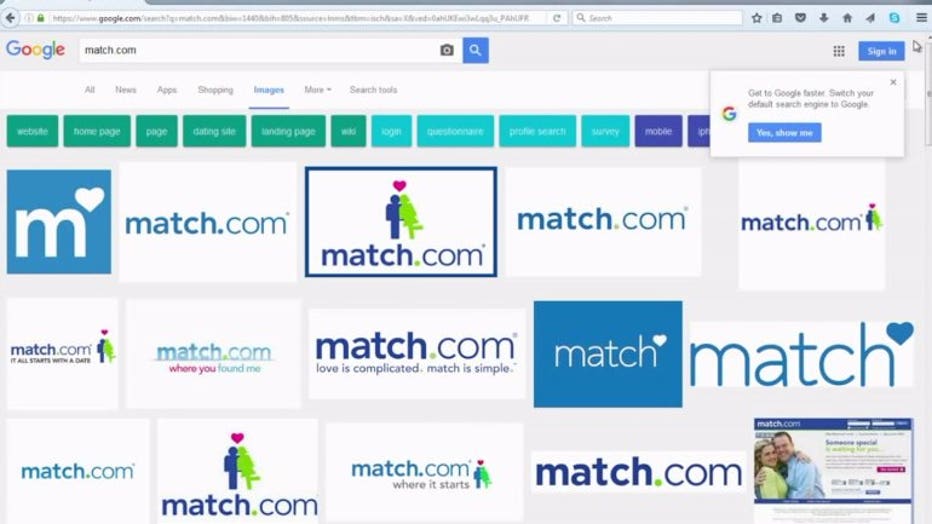 "He was the first person I connected with on Match.com. He loved things outdoors. It seemed worth having coffee with him," Lynne said.

The match was magical. Lynne and Frank got married and started planning their future.


Frank Fostering and Lynne Woehrle


But just two years after their wedding, their focus was on Frank's health. He started being treated for kidney problems. There was no pain, he said, but doctors knew something wasn't right.

"You don`t really feel anything, (but I had) high blood pressure. A slow decline," Frank said.

The decline caused Frank to go into kidney failure. He needed a transplant -- but that would take time.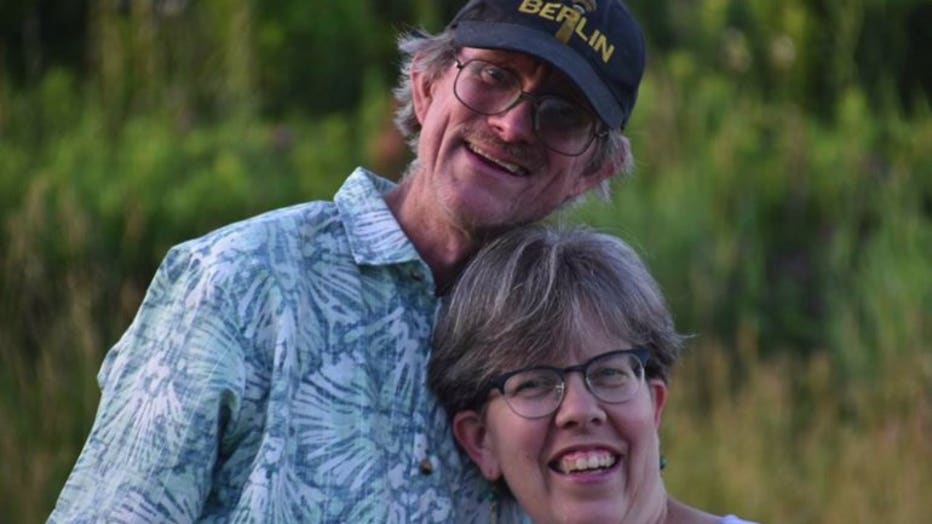 Frank Fostering and Lynne Woehrle


"If you don`t get a living donor, for a deceased donor the waiting list is pretty long. It`s about six years. That is unless you find it yourself...and in that case, it`s much quicker!" Frank said.

That's exactly what Lynne set out to do -- find a donor, and fast. She even attended classes with one thing in mind.

"I`m going to be his PR person on this and I`ll start looking for someone to donate for him," Lynne said.

In 2016, things got worse.

Frank started dialysis -- a time consuming, sometimes painful procedure that filters blood to remove excess water and waste.

"Three hours a day, three times a day, an hour at a time. I saw how challenging that was, and thinking about four, five, six or seven more years and how hard that was for him..." Lynne said.

The thought made Lynne change her direction.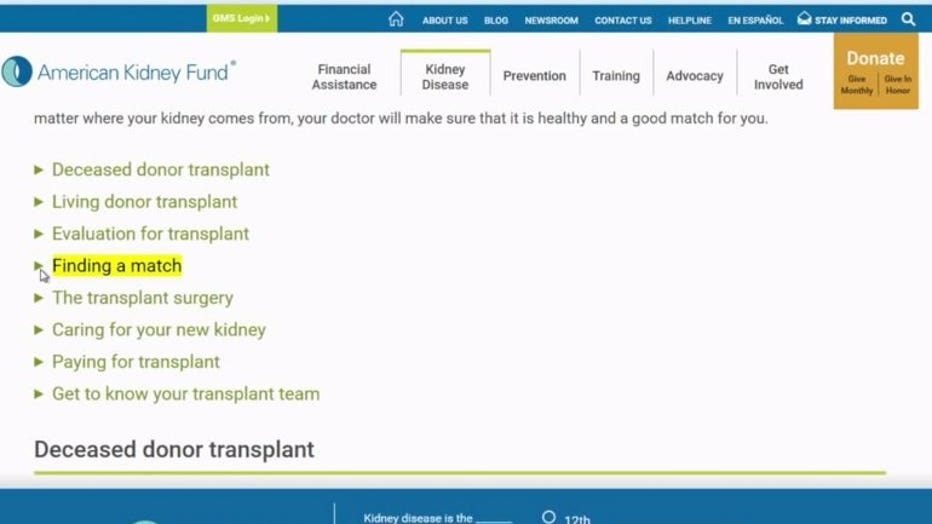 "I really shouldn`t ask anyone else until I think about myself -- so I started getting tested," Lynne said.

Could they be another kind of match? The odds were slim.

For example, siblings only have a 25 percent chance of being an exact match.

Still -- Lynne decided to put herself through the tests.

"Each one, was I jumped through that hoop and I passed that test and I can`t be more surprised! I`m like really?!" Lynne said.

They were also surprised to learn they're the same blood type!

"I didn`t even think about the possibility my spouse would be my donor," Frank said.

Could they really take their match to the next level? One phone call would answer that question.

"They call you up and they say 'you`re a match!'" Lynne said. "Like Match.com! We kind of made it a joke, because to get through this I kinda needed a sense of humor."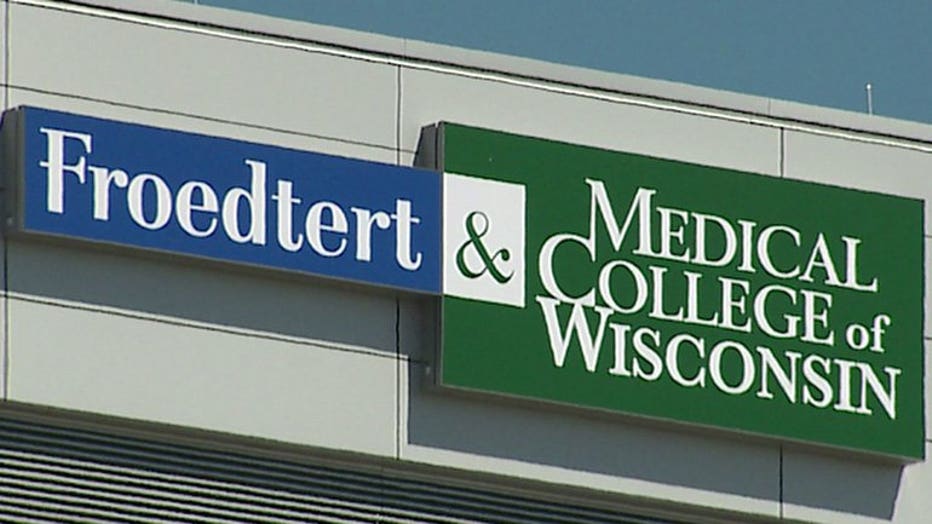 In July of 2016, the couple headed into surgery at Froedtert & the Medical College of Wisconsin -- and Frank received his life-saving kidney transplant.

Lynne's doctor, Mike Zimmerman invited FOX6 into the operating room for a routine kidney transplant to show us just how this surgery works.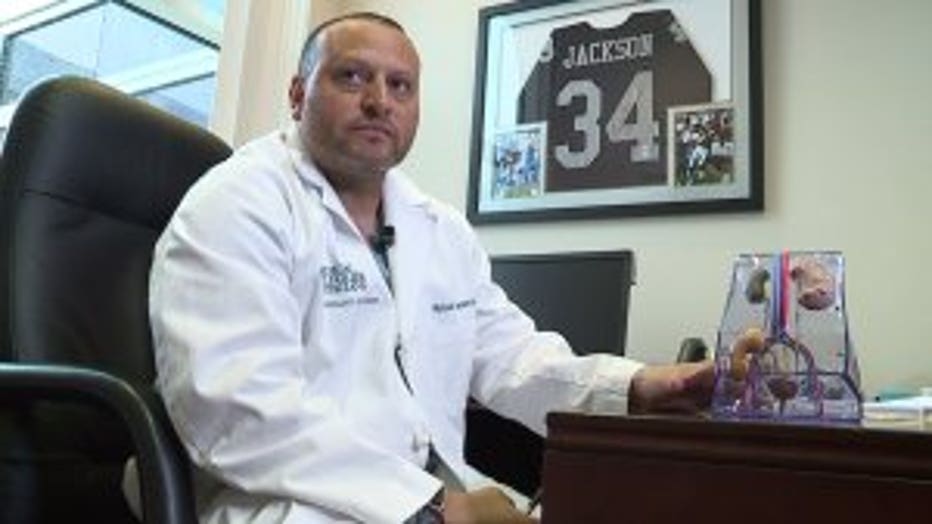 "The first thing we will do is inspect the kidney on the back table. Once we`re happy with the patient, will put it in the patient. Depending on the patient`s body, it`s gonna dictate to you. There may be only one place it can go. And you gotta make it work," Dr. Zimmerman said.

And work it did for this power couple.

"The kidney seems really happy. It started working as soon as the surgeons put it in," Frank said. "Everybody who sees me for the first time again tells me how much better I look."

For Lynne, this was the gift that keeps on giving -- something she playfully reminded her husband of just before their wedding anniversary this year.

"I told him the week before -- I`ve got your present. That`s all I`m giving you for the anniversary!" Lynne said.