Young doe rescued after tumbling into construction site, animal released 'stress free'
PLYMOUTH -- Sheboygan Falls police and officials with the Wisconsin Department of Natural Resources said the rescue of a trapped deer on Monday, Dec. 10 went according to plan.

The young doe tumbled into an unfinished basement on Sunday afternoon.

Lt. Juan Gomez with the Wisconsin DNR said it is not the first time it's happened, but it had been a while.

"In my career, it's happened one additional time -- and speaking with the wildlife biologist, he too has dealt with it in the past," Gomez said.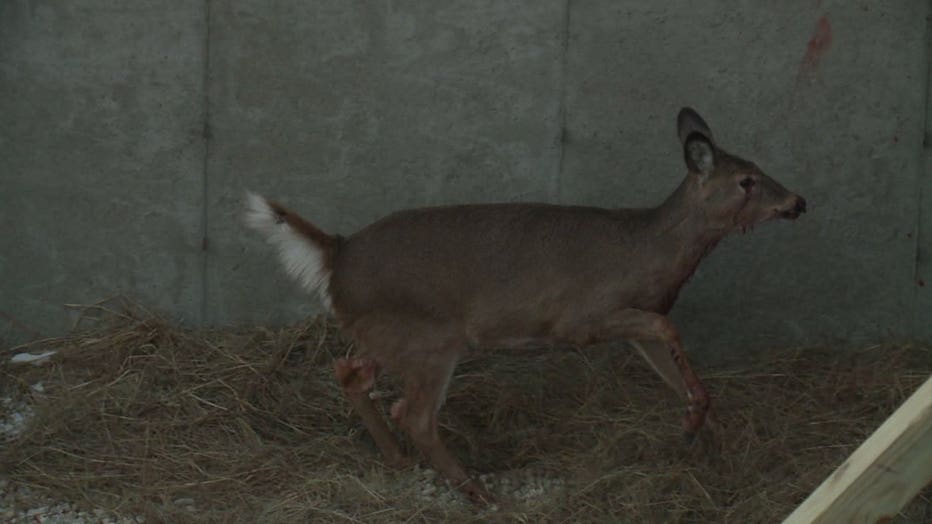 On Sunday, FOX6 News captured video of the noticeably frightened and injured deer.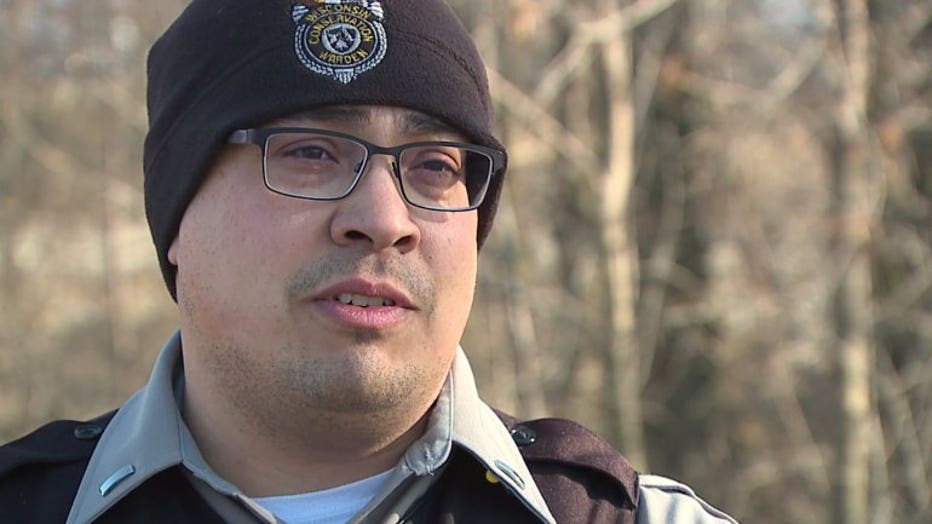 "It tried a number of times to get out of there on its own and didn't have a enough room," Gomez said.

Between a local biologist and warden, it was decided the animal should stay overnight and calm itself down.

Then early Monday, the party returned to net the deer and lift it out.

"You'll see the conservation wardens and local biologist working on the animal," Gomez said.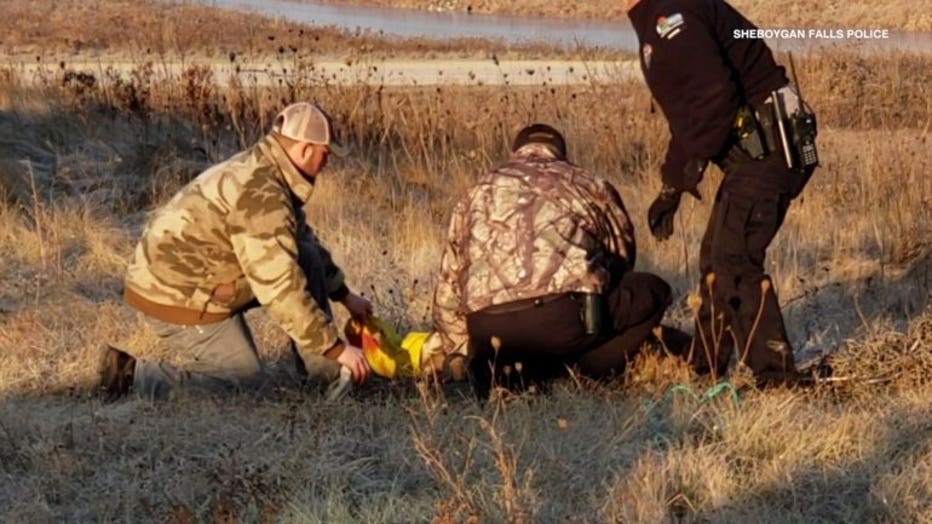 Video taken by Sheboygan Falls police showed responders untangling the doe before it ran off.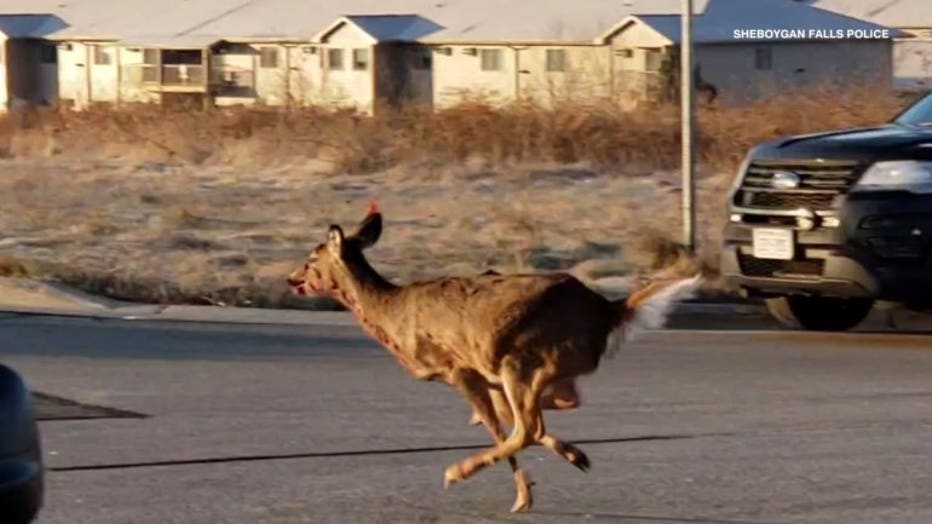 "We were getting criticized for not taking care of it earlier. Again, it was in the best interest of the animal to let it settle down so we could release it stress free," Gomez said.

Lt. Gomez said they were able to save the deer without using any sedative -- which would have been the riskier option for the animal.