Young Brewers fan has monster hopes for World Series win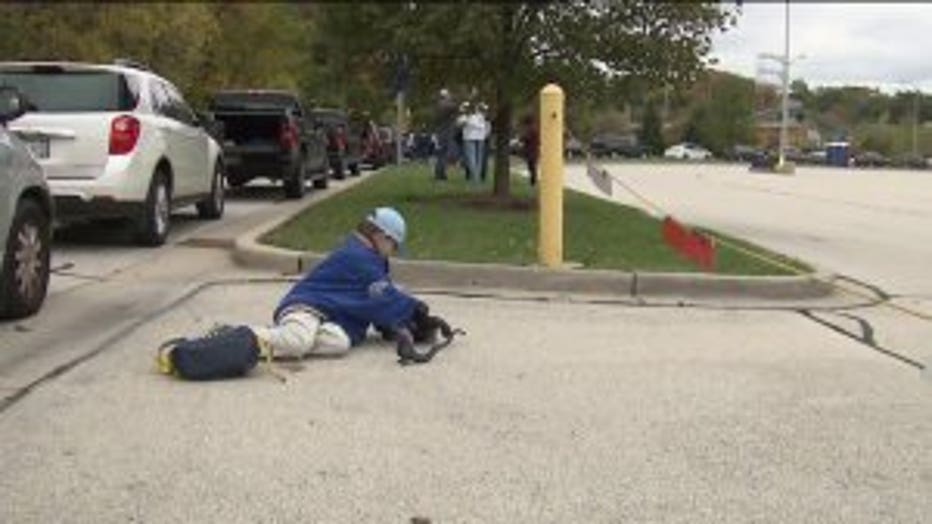 MILWAUKEE -- On a parking lot ground colder than an umpire's heart Friday afternoon, Oct. 12, 10-year-old Nigel Ayala was tinkering with his lineup.

Nigel is a firm believer in the power of Godzilla, a fact we learned earlier this summer when FOX6 went Beyond the Game with him. We shared the special relationship between a young boy with autism, and the players on a team that has won the hearts of people who don't know a baseball diamond from a Kesslers Diamond.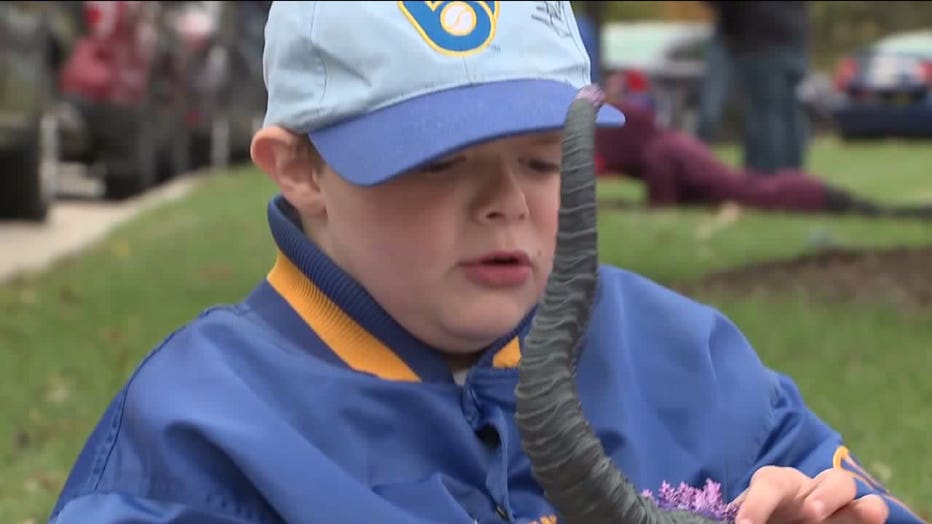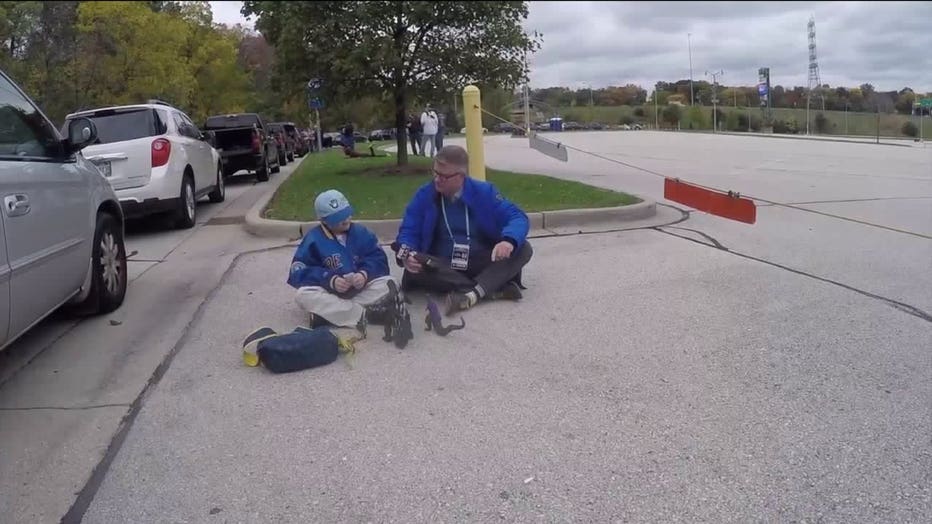 Friday, Nigel wasn't so much excited as he was full of expectations.

FOX6's Ted Perry: "So how excited are you for this playoff game?"

Nigel: "Oh pretty good. I'm pretty happy but they're going to have to win the World Series."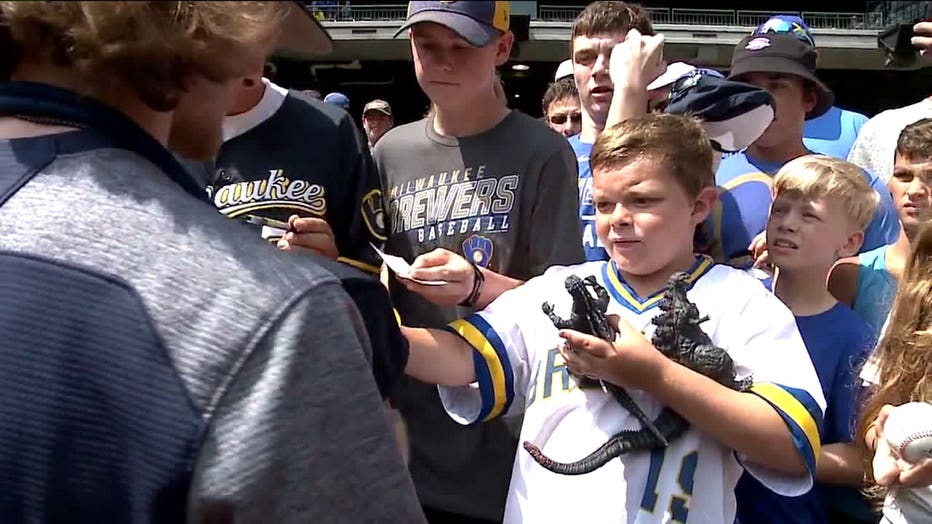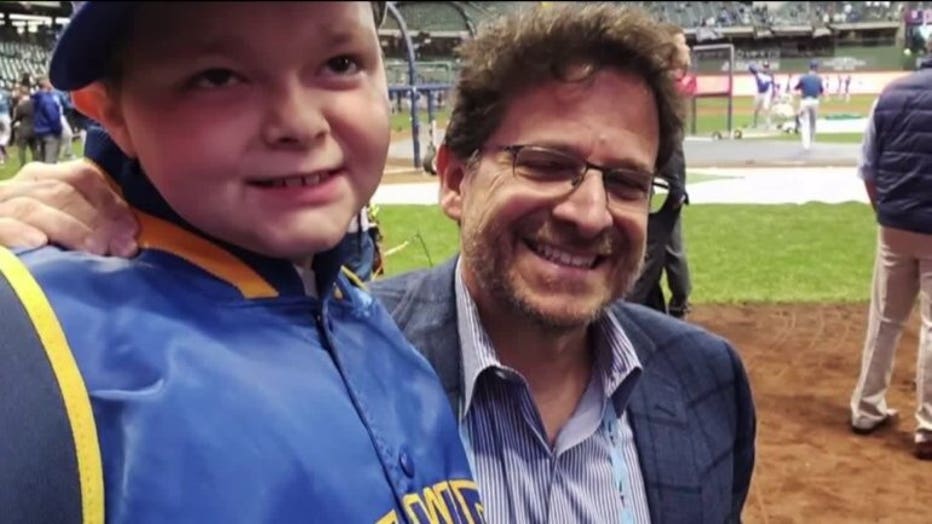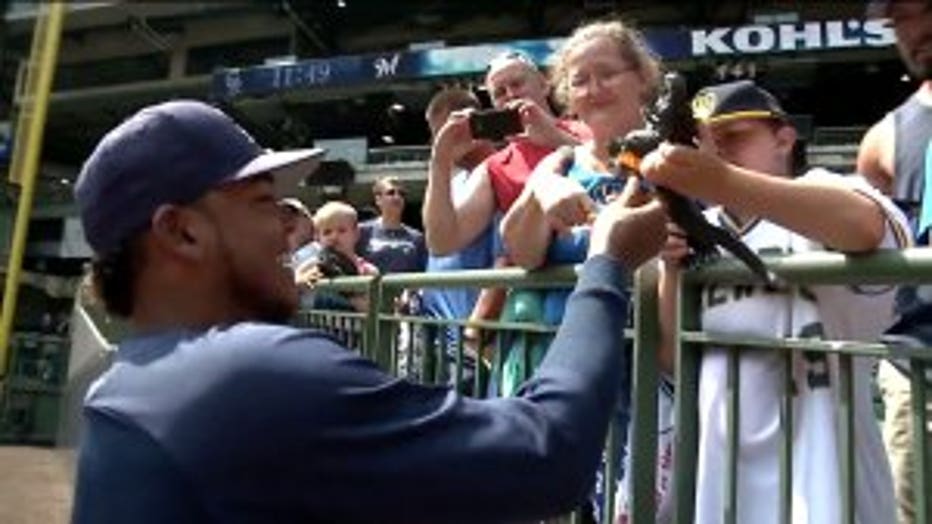 When the gates finally opened, there was Nigel, yelling to his buddies and schmoozing with the owner.

"Then Mark (Attanasio) came over and showed a picture, he forgot his Godzilla at home... he told his family to send a picture because he wanted Nigel to see he had it," said Valeria, Nigel's grandmother.

Big pals in important positions, but that isn't what makes Nigel's grandmother, Valerie, so happy.

"This has opened up a whole new world for him. Nigel is all from the heart. He was so quiet and introverted but now he's come out of his shell but now I got him outside of his shell and he's out playing baseball which is what I've been trying to get him to do. It's changed his entire world," Valerie said.